Good Monday morning.
Heads up, Gulf Coast.
Tropical Storm Idalia is expected to hit Big Bend — Taylor and Dixie counties — as a Category 2 hurricane Wednesday morning, Gov. Ron DeSantis said as he urged all Gulf Coast residents to prepare to evade danger. The forecast path has the storm curling north toward Florida's Gulf Coast Tuesday into Wednesday.
Idalia intensified to 60 mph winds Sunday night, up from 45 mph winds earlier. Idalia is slowly moving off the coast of the Yucatan but will begin forward motion on Monday. When Idalia begins its movement after meandering in the Western Caribbean, it will become clearer where the storm makes landfall. Idalia is forecast to be a Category 2 hurricane before its landfall in the Big Bend area early Wednesday morning. Tropical Storm and Storm Surge Watches have been issued for parts of SWFL, with conditions worsening in the next 48 hours.  A hurricane warning, meaning conditions are imminent, will likely come sometime Monday.
DeSantis was at the state Emergency Operations Center in Tallahassee early Sunday afternoon with Kevin Guthrie, Executive Director of the state Division of Emergency Management, to announce the center would be going to Level 1, 24-hour operations starting at 7 a.m.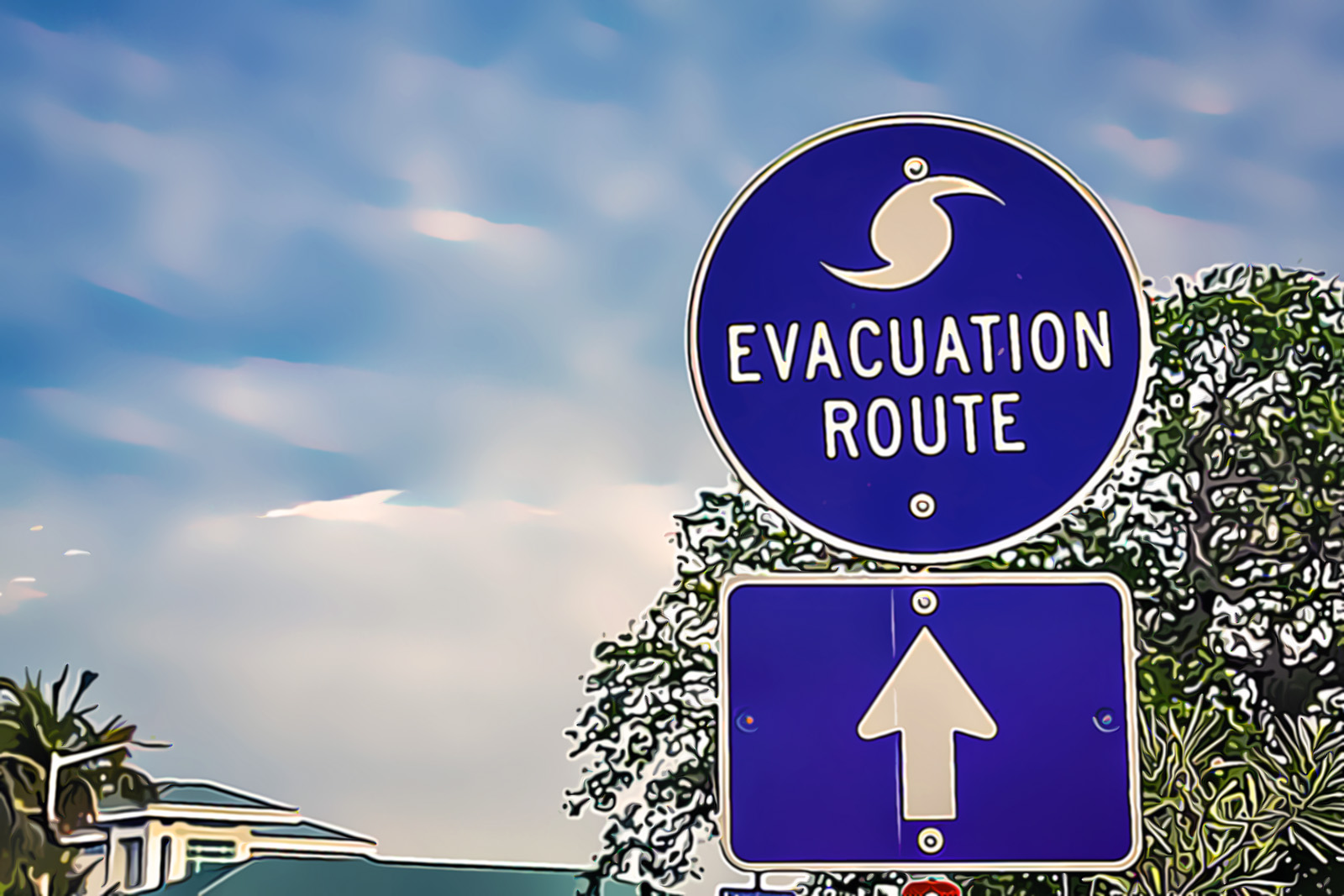 "So please just heed the warnings of your local officials, continue to watch the news," DeSantis said, urging everyone who is power-dependent because of medical needs to make plans to evacuate to a shelter now.
Shelter openings will be announced in the next day or two, he said, noting that the chances of widespread power outages are "very, very high."
DeSantis, who has been criticized for leaving the state to campaign for President, said he's going to be in the Sunshine State for the duration.
"We're locked in on this and we're going to get the job done," DeSantis said.
___
The Society of Professional Journalists Florida Pro Chapter has announced the winners of the 2023 SPJ Sunshine State Awards, honoring the best of the best in Florida journalism.
This year's Gene Miller Award for Investigative Reporting went to Zac Anderson of the USA Today Network-Florida for his in-depth piece, "The Rise of Ron DeSantis," detailing the Governor's journey from a congressional backbencher to the most talked about Republican politician in the country whose name is not Donald Trump.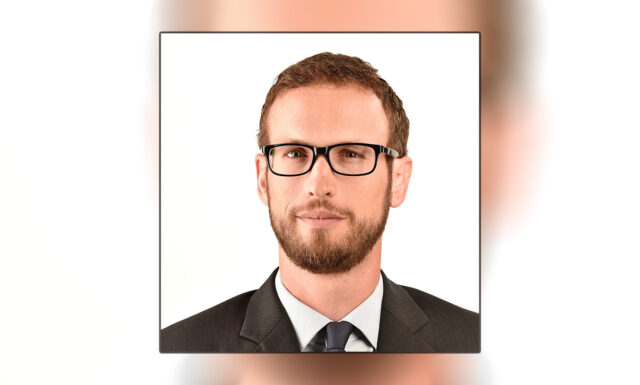 The Miami Herald's Carol Marbin Miller snagged the Barbara A. Petersen Freedom of Information Award for her tragic, must-read chronicle of the failures in the state's child welfare system that contributed to the death of 1-year-old Rashid Bryant and how the state worked to prevent details of the incident from public disclosure.
The Florida-Times Union's Nate Monroe topped the list for General Commentary for his delightfully acerbic takes on the goings on in Northeast Florida and beyond.
The top election reporter for the 2022 cycle, one of the reddest and most consequential in recent years, was Lindsey Leake of the TCPalm, followed by Jeff Burlew, Karl Etters and James Call of the Tallahassee Democrat, and Anne Snabes of the Sarasota Herald-Tribune.
And the king of the beat we all care about most (Government and politics, of course) is John Kennedy of the Gannett-Florida USA Today Network.
Florida Politics is also proud to report that one of our own, Anne Geggis, was recognized for her excellent reporting on how South Florida, long known as a Democratic stronghold, flipped to the Republicans last Fall.
Check out the full winners list.
— SITUATIONAL AWARENESS —
—@POTUS: Jill and I are praying for the victims, their families, and the people of Jacksonville following yesterday's shooting. As we continue searching for answers, we must say clearly and forcefully that White supremacy has no place in America.
Tweet, tweet:
The NRA's first tweet after a shooter in Jacksonville carried out a racist mass murder with an AR-15 that had swastikas drawn on it. https://t.co/SnwQJaPQbJ

— Max Steele (@maxasteele) August 27, 2023
—@AngieDixon: The anger and rage I feel right now as many electeds in Florida throw up their hollow statements about the racist violence that occurred today. Your complicity is one of the factors that led to this. I am so angry and sad for those families.
—@Paul_Renner: As Floridians, we all mourn the horrific loss of life that took place in JAX. This was a vile, disgusting act by the worst kind of person. There is no room for that sort of hate in our state. My prayers are with the grieving families that lost loved ones.
Tweet, tweet:
— Jacksonville Jaguars (@Jaguars) August 27, 2023
—@AnaNavarro: Just watched Ron DeSaster offer condolences post-Jacksonville racial shootings. He said something about protecting HBCU's. Well, he could start by not attacking AP Black History Studies and not creating an environment where books by Black authors & about Black history are banned.
Tweet, tweet:
Gov. Ron DeSantis just arrived to the vigil for the three people killed in Jacksonville yesterday. pic.twitter.com/WuNDl0KRnM

— Hanna Holthaus (@HannaHolthaus) August 27, 2023
—@ChefJoseAndress: Is a shame that @MeetThePress gives a platform to a charlatan like @VivekGRamaswamy with nonsense ideas.
—@JimRosicaFL: Based on an email I got this afternoon, belated congratulations to @JuliaFriedland, who had been comms director for @FloridaGOP, then was on @RonDeSantis press team, & now is new deputy Press Secretary for @GovRonDeSantisat EOG. Welcome to Plaza.
Tweet, tweet:
Great night with the Hillsborough Cattleman's Association! pic.twitter.com/6QPEXHnBrG

— Wilton Simpson (@WiltonSimpson) August 26, 2023
—@JeffPassan: On Friday night, there were 4,319 pitches thrown across the major leagues. And for the first time on a day with a full slate of 15 games, there were zero pitch-clock violations. Attendance is up 9.2%. Game time down 25 minutes, to 2:39. The rules changes are a rousing success.
— DAYS UNTIL —
2023 Florida Chamber Technology & Innovation Solution Summit — 3; Florida GOP 2023 Statesman's Dinner — 15; Florida House Fall 2023 Interim Committee Meetings begin — 21; Florida's Future Conference — 31; Martin Scorsese's 'Killers of the Flower Moon' premieres — 41; 2023 Florida Chamber Annual Meeting & Future of Florida Forum — 55; Britney Spears memoir 'The Woman in Me' drops — 57; NBA 2023-24 season tipoff — 57; Taylor Swift's '1989 (Taylor's Version)' released — 60; 'Dune: Part Two' premieres — 67; Suncoast Tiger Bay Club hosts 'Evening with the Tigers' — 70; 2023 Florida Chamber Mental Health Innovation Summit — 73; 'Captain Marvel 2′ premieres — 74; Formula 1 will take over the Las Vegas Strip — 81; Ridley Scott's 'Napoleon' premieres — 87; Florida TaxWatch's Annual Meeting begins — 93; 2023 Florida Transportation, Growth & Infrastructure Solution Summit — 95; 2023 Florida Chamber Annual Insurance Summit — 107; Zack Snyder's 'Rebel Moon' premieres — 116; Matt Dixon's 'Swamp Monsters: Trump vs. DeSantis ― the Greatest Show on Earth (or at Least in Florida)' released — 134; 2024 Florida Chamber Legislative Fly-In — 134; Florida's 2024 Regular Session begins — 134; Florida TaxWatch's State of the Taxpayer Dinner — 137; 2024 Primetime Emmy Awards — 140; South Carolina Democratic Primary — 151; New Hampshire and Nevada Democratic Primaries — 159; Georgia Democratic Primary — 167; South Carolina GOP holds first-in-the-South Primary — 179; Michigan Democratic Primary — 185; 'A Quiet Place: Day One' premieres — 195; 2024 Oscars — 197; 'Deadpool 3' premieres — 246; 2024 Leadership Conference on Safety, Health & Sustainability — 255; 'Kingdom of the Planet of the Apes' premieres — 266; the Republican National Convention begins — 322; New 'Alien' premieres — 324; Opening Ceremony of the 2024 Olympic Games — 333; 'Captain America: Brave New World' premieres — 333; the Republican National Convention begins — 322; Georgia Tech to face Florida State in 2024 opener in Dublin — 362; Swift's Eras Tour stops in Miami — 417; 2024 Florida Chamber Annual Meeting & Future of Florida Forum — 420; 'Thunderbolts' premieres — 480; 'Blade' reboot premieres — 536; 'Fantastic Four' reboot premieres — 613; 'Moana' premieres — 670; 'Avatar 3' premieres — 844; 'Avengers: The Kang Dynasty' premieres — 977; Untitled 'Star Wars' movie premieres — 999; Another untitled 'Star Wars' movie premieres — 1,212; 'Avengers: Secret Wars' premieres — 1,351; 'Avatar 4' premieres — 2,307; 'Avatar 5' premieres — 2,670.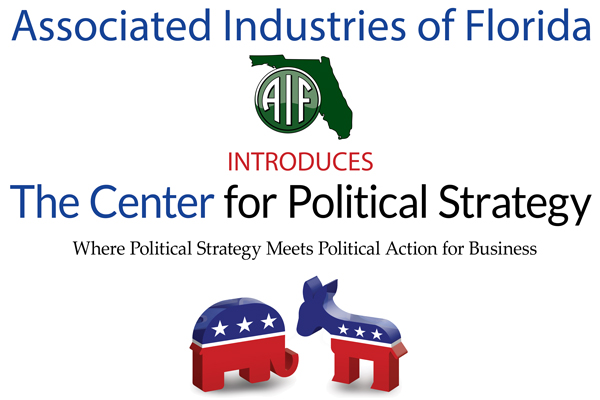 — JAX SHOOTING —
"'Horrific act of hate': Justice Dept. joins Jacksonville Dollar General shooting probe" via Gary Mills of The Florida Times-Union — The U.S. Department of Justice is investigating Saturday's racially motivated shooting that left three Black people dead at a Northwest Jacksonville Dollar General store as a hate crime, the agency announced Sunday.
In a statement, U.S. Attorney General Merrick Garland said:
"Yesterday in Jacksonville, Florida, three people were killed in a horrific act of hate. In the wake of the mass shooting, FBI and ATF agents responded to the scene and are continuing to work closely with local law enforcement on the ground. The Justice Department is investigating this attack as a hate crime and an act of racially motivated violent extremism."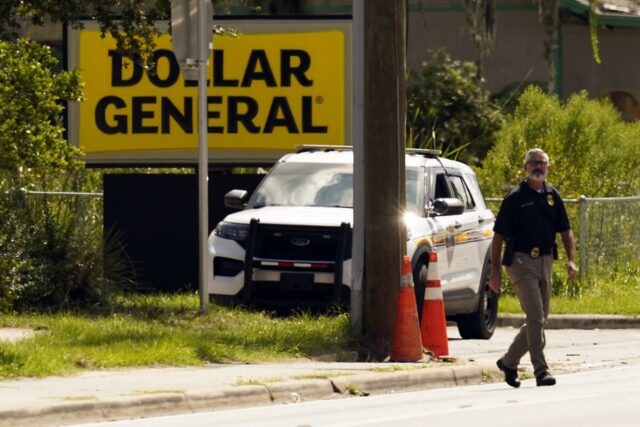 The shooter, a White man identified as 21-year-old Ryan Palmeter, died by suicide, police said, after he fatally shot three people — two men and one woman, all Black — at the dollar store located on Kings Road.
Police identified the victims as 52-year-old Angela Michelle Carr, 19-year-old Anolt Joseph "A.J." Laguerre Jr., and 29-year-old Jarrald De'Shawn Gallion. Although others were fired upon both inside and outside the store, no one else was injured in the shooting attack.
Before the attack on Black shoppers at the Dollar General store, Palmeter drove onto the campus of Edward Waters University, located about a half-mile from the shooting scene, police and university officials said.
After the shooting, law enforcement officials learned that the gunman had authored "several" manifestos, including one each to his parents, the media and federal agents. They "detailed the shooter's disgusting ideology of hate," Jacksonville Sheriff T.K. Waters said. "Plainly put, this shooting was racially motivated, and he hated Black people."
"Sheriff provides the first details of how a white man fatally shot 3 Black people at a Florida store" via Aaron Morrison and Russ Bynum of The Associated Press — A 21-year-old white man fatally shot three Black people in Florida with guns he bought legally despite once being involuntarily committed for a mental health exam, the local sheriff said Sunday. Ryan Palmeter shot one of his victims as she sat in her car outside a Jacksonville store; shot another just after Palmeter entered the store; and shot the third minutes later, Jacksonville's sheriff said. Palmeter used an AR-15 semi-automatic rifle and a Glock handgun in the shooting, Sheriff T.K. Waters said during a news conference.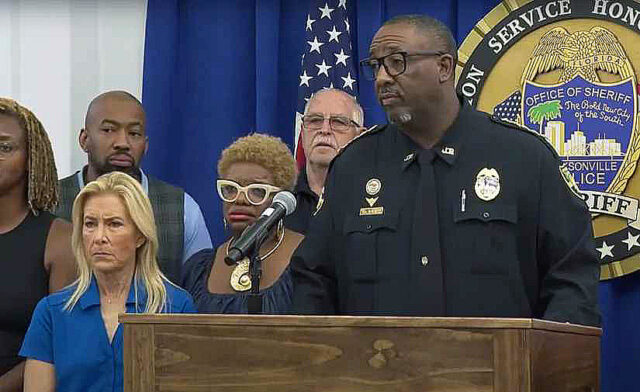 "Ron DeSantis booed at Jacksonville prayer vigil for victims of Dollar General mass shooting" via Isabella Casapao of FCN — During a prayer vigil for the victims killed in a mass shooting at a Jacksonville Dollar General, DeSantis was booed when he walked to the podium to speak. The vigil marks the second prayer vigil taking place on Sunday, this time at 2161 Kings Road, adjacent to the Dollar General where the shooting occurred. Before the Governor was called to speak, Council member Ju'Coby Pittman, who represents Jacksonville's District 10, condemned the violence and called for better state funding. "Today is about showing up, for these residents that did not deserve what happened," Pittman said.
—"Jacksonville mass murder exposes familiar divides, draws criticism of recent gun law change" via A.G. Gancarski of Florida Politics
—"Shad Khan speaks on racist shooting in Jacksonville" via Demetrius Harvey of The Florida Times-Union
—"Vivek Ramaswamy blames 'racialized culture' — not White supremacy — for racist mass murder in Jacksonville" via A.G. Gancarski of Florida Politics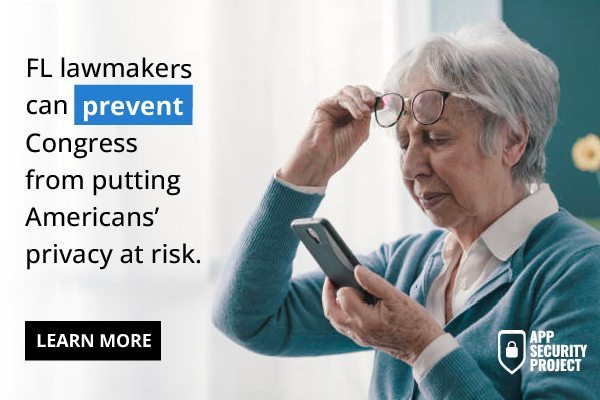 — HURRICANE —
"DeSantis warns Florida residents Tropical Storm Idalia will likely be hurricane, says 'remain vigilant'" via Greg Wehner of Fox News — DeSantis, who declared a state of emergency for much of his state on Saturday, reminded residents to remain vigilant as Tropical Storm Idalia moves toward the Sunshine State. During a news conference on Sunday afternoon, DeSantis said the storm is currently 80 miles off the coast of Cozumel and has 35 mph winds. He said Idalia will become a hurricane by late Tuesday afternoon, and that landfall is currently expected along the Big Bend region on Wednesday. By the time the storm reaches Florida, the presidential hopeful added, it could be a Category 2 hurricane. DeSantis said these types of storms can wobble, or change direction, so he told Floridians along the Gulf Coast to be vigilant, even if they are outside the track forecast cone.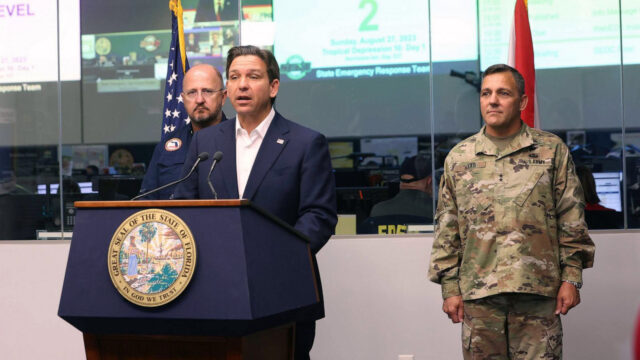 "DeSantis issues state of emergency for 33 counties, including Big Bend area, ahead of storm" via Jennifer Sangalang of the Tallahassee Democrat — DeSantis issued a state of emergency Saturday for 33 counties ahead of a potential hurricane headed for Florida. A weather advisory from the National Hurricane Center in Miami had said there was a risk of dangerous storm surge, heavy rainfall, flash flooding, strong winds, hazardous seas, and the potential for isolated tornadic activity for the Florida Big Bend and portions of Florida's Gulf Coast. The order from DeSantis mentions 33 counties — Florida has 67 counties.
—"Emergency operations, emergency shelters open, schools closed ahead of expected midweek hurricane landfall" via Anne Geggis of Florida Politics
"DeSantis pauses campaigning as Florida faces dual crises" via Arek Sarkissian of POLITICO — DeSantis said during a Sunday news conference that he will remain in Florida in the coming days as Tropical Storm Idalia, which could make landfall as a Category 2 hurricane later this week, continues to approach Florida. "We're locked in on this; we're going to get this job done," DeSantis said, later adding when asked if he's canceling campaign events: "I am here, I am here." Idalia is expected to make landfall along a sparsely populated stretch of the Gulf Coast near the Panhandle known as the Big Bend. DeSantis also called in 1,100 members of the Florida National Guard to bring in search and rescue equipment suitable for the network of swamps that line the coastline where Idalia is expected to hit.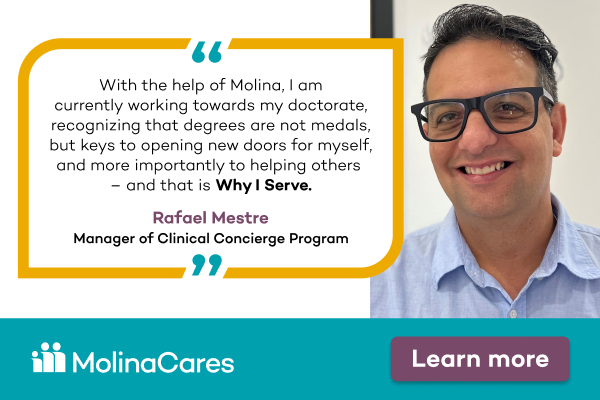 — THE TRAIL —
"DeSantis said at debate a woman survived 'multiple abortion attempts.' Here's the real story" via Julie Brown of the Miami Herald — "I know a lady in Florida named Penny," the GOP presidential candidate said. "She survived multiple abortion attempts. She was left discarded in a pan. Fortunately, her grandmother saved her and brought her to another hospital." Penny is real and her last name is Hopper. But DeSantis failed to note key details: The person who tried to end Penny's life in the womb was not a doctor or even an illegal abortion provider — it was her father. And his effort to abort his daughter with a coat hanger took place almost two decades before the Supreme Court's seismic Roe v. Wade decision. It also reflects the perils of a world where abortion is all but outlawed and women can be forced into dangerous, desperate alternatives.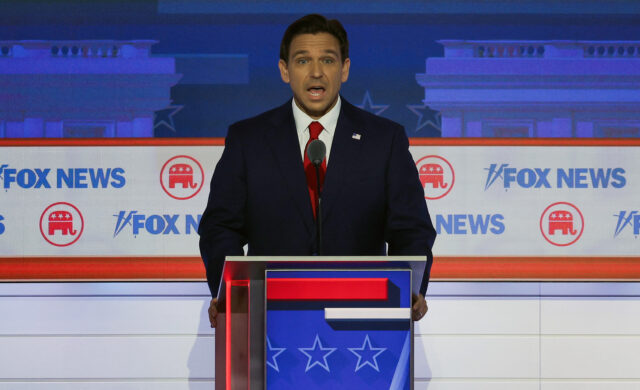 "The story behind DeSantis' anecdote about an 'abortion survivor'" via Lisa Lerer and Nicholas Nehamas of The New York Times — In a 2013 interview with WFSU, conducted in the middle of a statehouse debate over new abortion restrictions, Hopper said that her story was based on what she had been told by her family. She said her father, raised during the Great Depression, did not want another child and that she suspected a botched abortion that sent her mother to the hospital with complications. Diane Horvath, an obstetrician and gynecologist who performed abortions until 34 weeks at a clinic in Maryland, said it was difficult to parse Hopper's account. "There's a lot of parts of this story that don't make sense to me," she said, noting that 68 years ago, physicians had lacked the current-day technologies to keep very premature babies alive.
"DeSantis reports raising more than $1 million as Republicans hope for post-debate boosts" via Meg Kinnard of The Associated Press — In a statement, Campaign Manager James Uthmeier said that DeSantis "showed Wednesday night that he is a proven leader who will deliver results as President, and we are thrilled with the flood of support we have received since his debate victory." After being briefed in Milwaukee by top DeSantis campaign staffers, several donors told AP they were pleased with the Governor's performance, as further evidenced by the fundraising. "It's showing with the contributions that are coming in," Pete Snyder, an investor and DeSantis donor, said Thursday. "We had a huge day."
"DeSantis says people looking for child care won't get help from the feds if he's in White House" via A.G. Gancarski of Florida Politics — During a meet and greet event in Rock Rapids, Iowa, the Governor said that while the federal government could work in a "supportive" role, offering "tax credits," his instinctive aversion to "bureaucracy" stops him from saying Washington could do more. A questioner asked DeSantis his plan to help "families (that) can't work because they don't have day care, let alone affordable day care." She noted that the "shortage is huge, not only in Iowa but also across the country." "I think what we've seen with the Bidenomics is it's almost impossible for a family to get by on a sole source of income. I believe people should have the right to make the decisions of how they do their families," DeSantis said.
— MORE 2024 —
"Debate failed to deliver for those seeking a Donald Trump alternative" via the Orlando Sentinel and South Florida Sun-Sentinel editorial boards — The nation got an insight Wednesday night into what Floridians already suspected — that DeSantis ousted two Democratic prosecutors, turned schools into culture-war battlegrounds and purposefully underplayed the state's response to COVID to create bragging rights for his own political ambitions. But the debate was light on what voters need most to hear: Why Trump should not be President again. Too many Americans believe he's still the best choice, even after he tried to steal a legitimate election from millions of Americans, Republicans and Democrats alike — culminating in a violent mob attack on the Capitol on Jan. 6, 2021. Of the eight candidates onstage, only two — Chris Christie and Asa Hutchinson — had the fortitude to declare Trump unfit.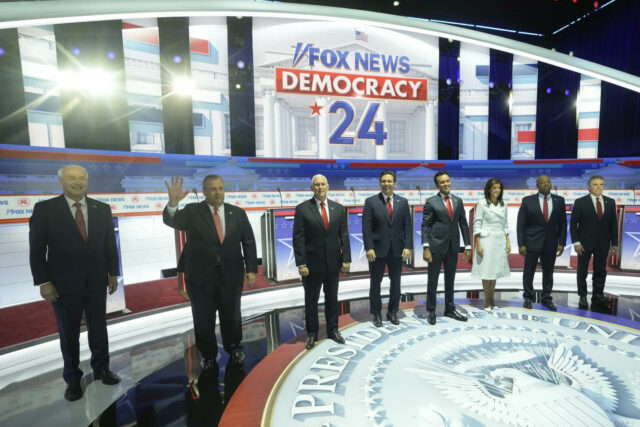 "Bernie Sanders downplays fellow octogenarian Joe Biden's age: 'Seemed fine to me'" via Ryan King of the New York Post — U.S. Sen. Sanders downplayed fellow octogenarian Biden's age, recalling a recent meeting in which the 80-year-old commander in chief "seemed fine." "I met with the President, I don't know five or six weeks ago. We had a great discussion. He seemed fine to me," Sanders said. Sanders, 81, rattled off a host of issues, such as abortion, climate change, the minimum wage, reforming the pharmaceutical industry and more that he believes voters will consider strongly in the 2024 Presidential Election. Thirty-seven percent of Democratic and Independent voters indicated that Biden's age makes them less likely to back him, while 56% said it didn't make a difference, according to a USA TODAY/Suffolk University poll from June.
"'Hunter Biden's not on the ballot': Chris Christie warns Republicans playing down Donald Trump's indictments" via Ken Tran of USA Today — Christie on Sunday rebuked the notion that Biden's ongoing criminal investigation was similar to Trump's various indictments when it comes to the 2024 Presidential Election, saying Biden is "not on the ballot." Christie said it is "just wishful thinking" for Republican voters to focus on Hunter Biden's investigation while ignoring Trump's four criminal indictments. "Look, Hunter Biden's not on the ballot," Christie said. "Some of those voters who say the Hunter Biden thing matters but Donald Trump's doesn't, that's just wishful thinking."
"Vivek Ramaswamy defends remark comparing Rep. Ayanna Pressley to the KKK" via Ken Tran of USA Today — Ramaswamy, who has seen a rise in popularity among Republican voters in the 2024 GOP Primaries, defended his remarks calling Rep. Pressly, who is Black, a part of the "modern KKK." At a campaign event in Iowa last Friday, Ramaswamy took aim at Pressley's comments from 2019 when she reportedly said Democrats did not need "any more Brown faces that don't want to be a Brown voice" and "any more Black faces that don't want to be a Black voice." Pressley later clarified her remarks, sharing on social media that they were to "encourage *everyone* to lean-in on (and) not run away (from) lifting their unique lived experiences."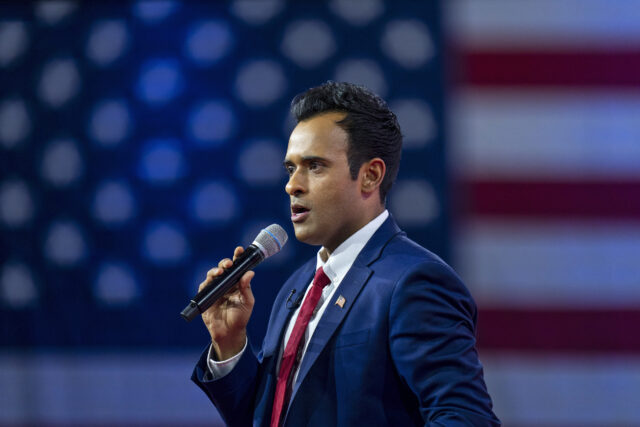 "Ramaswamy says he would've certified the 2020 Election results and that Mike Pence missed an 'opportunity for heroism'" via Summer Concepcion of NBC News — Asked by NBC News' Chuck Todd in an interview on "Meet the Press" whether Pence had done the right thing on Jan. 6, Ramaswamy said: "I would have done it very differently. I think that there was a historic opportunity that he missed, to reunite this country in that window." "What I would have said is: This is a moment for a true national consensus where there are two elements of what's required for a functioning democracy in America," he said. "One is secure elections, and the second is a peaceful transfer of power. When those things come into conflict, that's an opportunity for heroism." Ramaswamy said if he had been in Pence's position, he would have pushed "reforms" through Congress before he certified the election.
"For Tim Scott, the debate was the moment that wasn't" via Maya King and Shane Goldmacher of The New York Times — Sen. Scott, Republican of South Carolina, arrived in New Hampshire on Friday for the start of a six-day, three-state blitz, the most extensive campaign swing since announcing his run for the White House. But any momentum Scott had hoped to bring was as missing as he was during long stretches of the first Republican Primary debate on Wednesday. During the two-hour debate in Milwaukee, Scott spoke for only eight minutes and 15 seconds.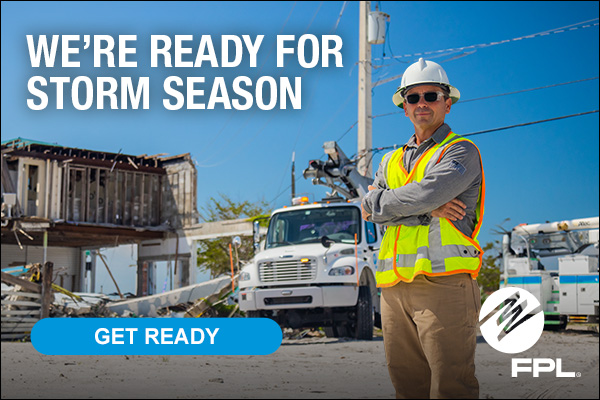 — EPILOGUE TRUMP —
"Trump's campaign says he has raised more than $7 million since Georgia arrest" via Marina Pitofsky of USA Today — Trump's campaign said it has raised $7.1 million since Thursday when he was arrested in Georgia on charges he tried to steal the 2020 Presidential Election. Trump representative Steven Cheung said the campaign raised $4.18 million on Friday alone, marking its highest-grossing day so far. Trump has long fundraised off his legal challenges. After his Thursday arrest, Trump posted a photo of his Fulton County booking photo alongside a link to a fundraising page. Trump's joint fundraising committee brought in a staggering $53.8 million from the start of the year to the end of June.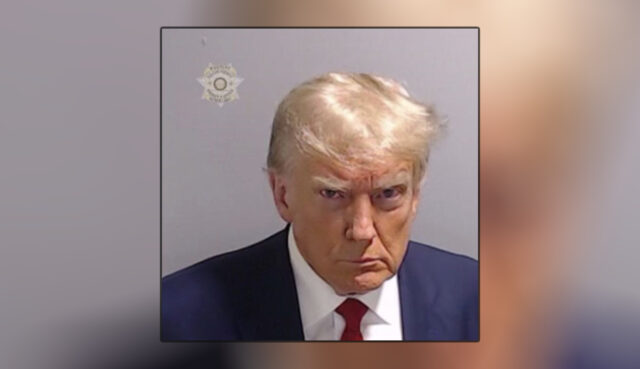 "The inevitable nominee? Trump's election momentum builds even as legal problems mount" via Alex Leary and John McCormick of The Wall Street Journal — Trump's gamble to skip the GOP Primary debate paid off, as he emerged not just unscathed but with his dominance affirmed: All but two of the eight candidates raised their hand to say they would support him as the party's nominee even if he is convicted on one of the dozens of criminal charges he faces. Less than 24 hours later, as rivals tried to build off the debate, Trump made a splashy visit to Atlanta and left with a glowering mug shot ready-made for fundraising and a surprise return to X, the online platform formerly known as Twitter. For now, it appears more plausible that the 77-year-old Trump might still be stopped by jail time or some unexpected issue, such as health, than by a fellow Republican candidate.
"Biden not looking to make Trump's legal troubles an election issue, campaign Co-Chair insists" via Fritz Farrow of ABC News — Biden is not looking to make Trump's legal troubles central to his 2024 pitch, re-election campaign Co-Chair Cedric Richmond said Sunday. "The President has said from the beginning that he wanted an independent Justice Department … so we're not going to comment," he said. "We're not going to focus on Donald Trump's legal problems." Rather than Trump's charges — including two state and two federal cases, all of which Trump denies — Richmond said Biden will focus on what he and his team view as his legislative accomplishments and attacking the Republican field on policy issues, including abortion, Social Security and Medicare. "We will let the justice system take care of what the justice system should take care of," Richmond said.
"Trump's trial run: How an onslaught of court dates could sideline him from the campaign trail" via Kyle Cheney of POLITICO — Trump's path to the GOP nomination is littered with court dates. He is unlikely to attend his three civil trials, all of which are scheduled over the next six months. But he'll be required to be in court for his four criminal trials across four jurisdictions, and those could last for weeks at a time while voting is underway. On Monday, the schedule may crystallize further. That's when the judge overseeing Trump's federal case on election fraud has signaled she will choose a trial date.
"Florida lawyer files legal challenge to disqualify Trump from 2024 presidential race" via Antonio Fins of USA Today — A lawyer from Palm Beach County has filed one of the first legal challenges to disqualify Trump from the 2024 presidential race under a clause in the U.S. Constitution's 14th Amendment. Boynton Beach tax attorney Lawrence Caplan filed the challenge in federal court in the Southern District of Florida citing the amendment's "disqualification clause" for those who engage in insurrections and rebellion against the United States. The amendment was ratified in 1868 after the Civil War, during Reconstruction, and also addressed the citizenship status of freed slaves and the reintegration of the defeated Confederate states back into the Union.
"Trump's mug shot, a presidential first, is a merch bonanza" via Jacob Gallagher and Alyssa Lukpat of The Wall Street Journal — Within hours of Trump surrendering himself to authorities in Fulton County, Georgia, items plastered with Trump in his signature suit and cherry-red tie were all over Etsy, eBay and the custom-design site Redbubble. Trump's own campaign got in on the action: On Thursday evening, it sent out an email, soliciting $47 donations in exchange for a T-shirt printed with the mug shot above the phrase "Never Surrender." His campaign's online merchandise storefront now includes shirts, beverage koozies, and a bumper sticker featuring the booking photo. Donald Trump Jr. was also peddling a $30 T-shirt and a $16 coffee mug printed with the mug shot, saying that proceeds from the sales would go to his father's legal defense fund. Etsy makers began listing T-shirts that said "Legend" and "NOT GUILTY" beneath Trump's image.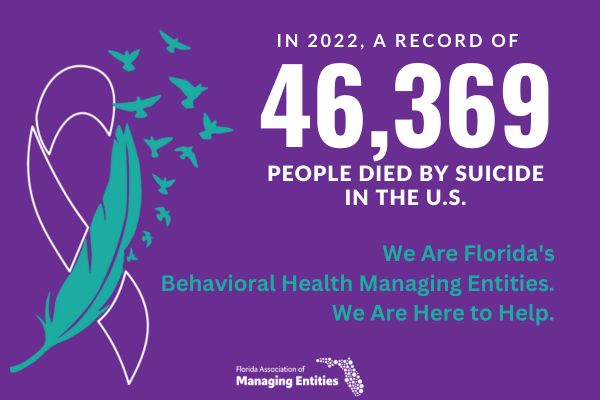 — DOWN BALLOT —
Latin Builders Association endorses Rick Scott — The largest Hispanic construction association in the country is endorsing U.S. Sen. Scott's bid for another term. The Latin Builders Association represents 650 companies across the construction industry. "On behalf of the Latin Builders Association, it is an honor to once again stand with Sen. Rick Scott and endorse his re-election to the U.S. Senate. In 2010, we were one of two groups who endorsed him in his gubernatorial bid, and after delivering on his promise to create more and better-quality jobs for Floridians, we stood with him for his re-election. As Senator, he's been a protector of taxpayer dollars and a champion for small businesses, and we look forward to continuing to work with him in the future."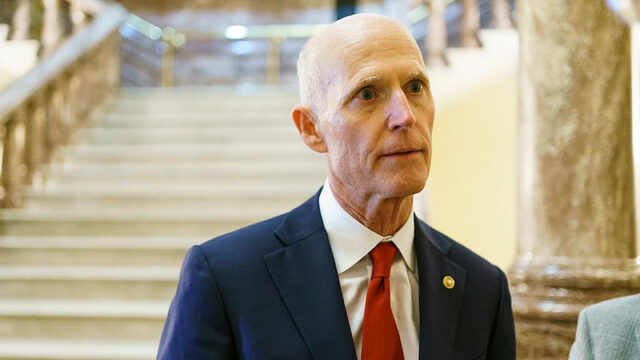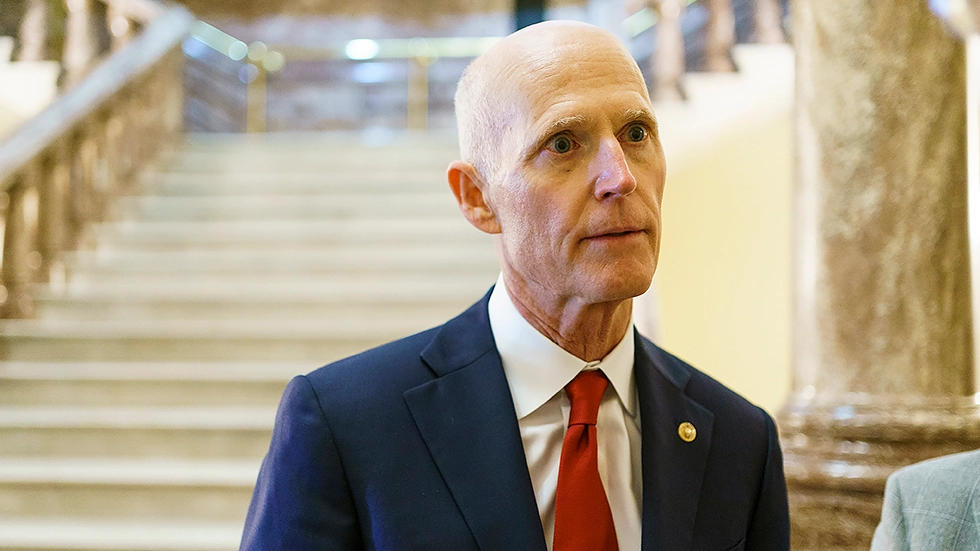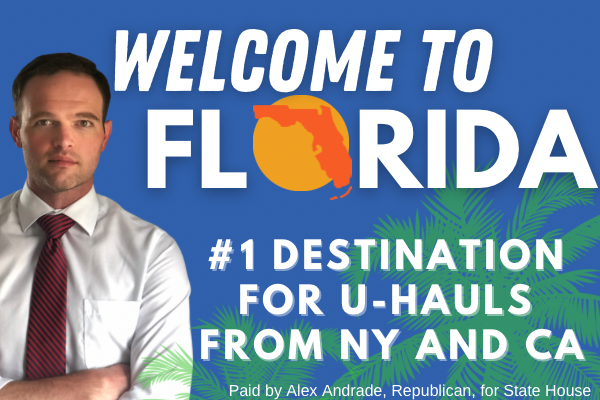 — DESANTISY LAND —
"DeSantis reinstates Florida's suspended affordable housing director" via Lawrence Mower of the Tampa Bay Times — DeSantis reinstated Florida's affordable housing director on Friday, a month after he was suspended pending the outcome of an inspector general investigation. Starting Monday, Mike DiNapoli will be back in charge of the Florida Housing Finance Corporation, which distributes hundreds of millions of dollars for affordable housing projects across the state each year. DiNapoli was DeSantis' pick to lead the corporation after its previous leader abruptly resigned in January, following the Governor's re-election. DiNapoli was placed on paid administrative leave on July 21 pending the outcome of an inspector general investigation into allegations that he created a hostile work environment. The status of that investigation is unknown.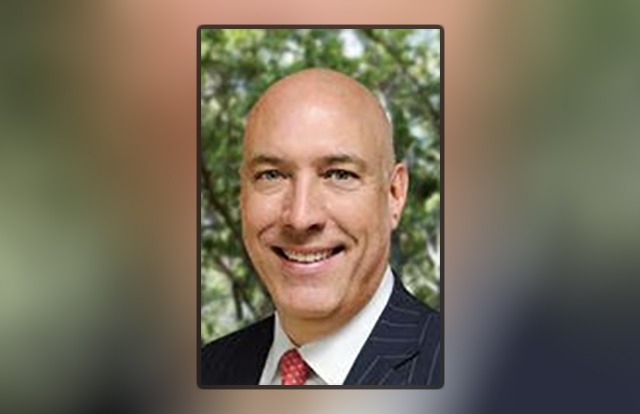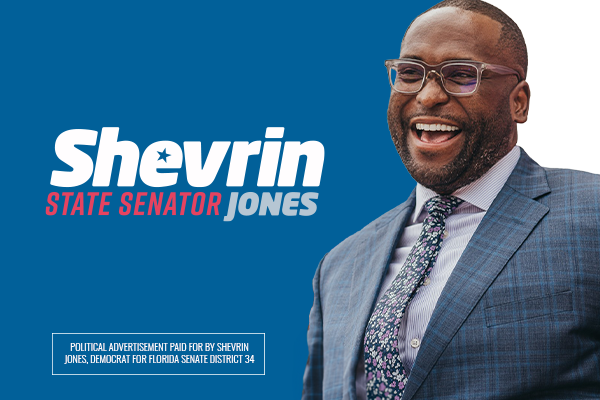 — STATEWIDE —
"Sales tax holiday for hurricane preparedness starts even as Idalia looms" via Stephany Matat of The Palm Beach Post — At the same time a potential cyclone is looming for Florida's west coast, a tax holiday has begun for state residents to get their hurricane supplies. Florida legislators unanimously passed the tax holiday this past Session. The holiday began Saturday and ends Sept. 8. The holiday is meant to provide some price relief for Floridians who prepare for storm season by stocking up on batteries, canned foods, flashlights and cases of bottled water. The state is expecting Tropical Storm Idalia to hit somewhere between west Florida and the Panhandle as a hurricane later in the week. Last year, Hurricane Ian caused about $109.5 billion in total damage in southwest Florida, particularly around Fort Myers.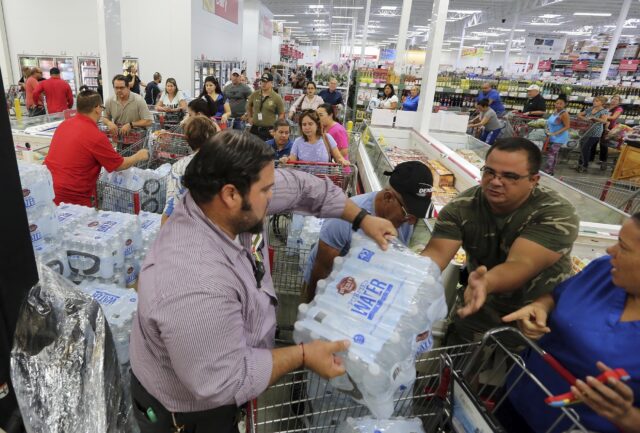 "'Widespread fuel contamination' reported at some Florida gas stations as Idalia looms" via Chris Tisch, Romy Ellenbogen, and Max Chesnes of the Tampa Bay Times — Florida officials are warning of a "potentially widespread fuel contamination" that may have resulted in people getting fuel from some Florida gas stations that could harm or disable their engines just as Tropical Storm Idalia may put residents on the road or in search of gas to power their generators. The Florida Department of Agriculture and Consumer Services issued an alert Sunday afternoon stating that gas had become contaminated because of "human error."
"Florida officials: Gas supplied by Citgo from Port of Tampa potentially tainted by diesel" via the Sarasota Herald-Tribune — State officials warned Sunday that any fuel purchased after 10 a.m. on Saturday, Aug. 26 at stations supplied by Citgo from the Port of Tampa has a strong likelihood of being contaminated with diesel fuel. The Florida Department of Agriculture and Consumer Services stated that contaminated gasoline and diesel have the potential of causing engine damage or affecting operability.
"Florida schools got hundreds of book complaints — mostly from 2 people" via Ian Hodgson of the Tampa Bay Times — The topics came up again and again in hundreds of book complaints received by Florida school districts over the last year. Indoctrination. Pedophilia. The LGBTQ+ agenda. Those who submitted the complaints say the books in question can harm children, and they want them removed from school libraries. But while their movement has grabbed headlines, it may not be widespread. Most of Florida's 67 school districts didn't log a single formal complaint about a book.
"Rockin' and rollin' with book challenges: Internal emails show Moms for Liberty plans" via Douglas Soule of USA Today Network — A Moms for Liberty chapter in Florida is working to remove more than a dozen books from school library shelves. But internal emails indicate the conservative group has its eyes on hundreds. Those emails show a slice of the chapter's methodical strategy in challenging titles — and some of its ambitions. "Good Evening, Joyful Warriors!" wrote Priscilla West, Chair of Moms For Liberty-Leon County, in an email to members last week. "We are rockin' and rollin' with these book challenges!"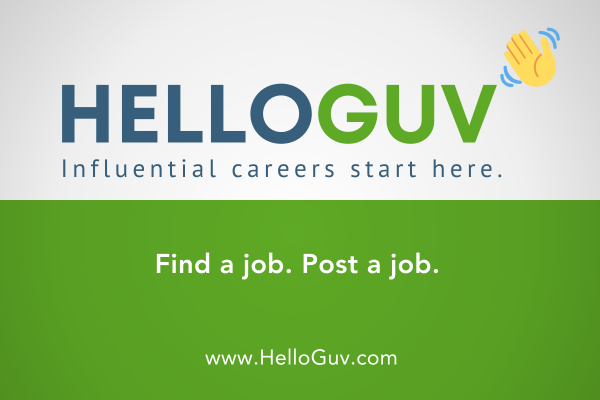 — D. C. MATTERS —
"A House impeachment inquiry of Biden is a 'natural step forward,' Speaker Kevin McCarthy says" via Jonathan J. Cooper of The Associated Press — House Speaker McCarthy suggested that an impeachment inquiry of Biden was becoming more likely, calling it "a natural step forward" as Congress soon ends its Summer Break and House Republicans seek to expand their investigative powers. McCarthy has so far avoided committing to an impeachment vote or offering a timeline for possible action. Some House Republicans are eager to go after Biden over claims of financial misconduct involving his son Hunter, but the Democratic President has not been shown to have done anything wrong. Meanwhile, McCarthy said passing a short-term spending bill to keep the government running past the end of September would ensure that investigations of Hunter Biden could continue, a pitch directed at conservatives worried a bipartisan deal with Senate Democrats would not cut enough spending.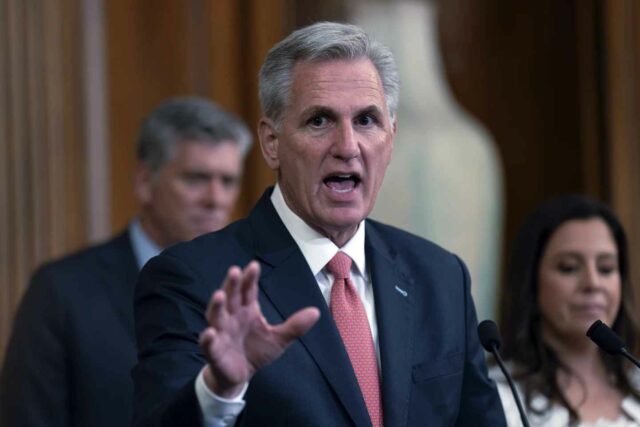 "Treasury, IRS roll out long-delayed crypto tax reporting rules" via Roll Call — The Biden administration issued proposed regulations to implement a key revenue-raiser from the 2021 infrastructure law that would require additional reporting of cryptocurrency transactions to the IRS. The infrastructure package initially required the Treasury Department and IRS to finalize the rules by the end of this year, in time to start collecting more revenue as soon as 2024. But a lengthy delay means the initial proposal will be published in the Federal Register this coming Tuesday, triggering a two-month public comment period followed by a hearing on Nov. 7. That timeline makes it difficult, if not impossible, for the administration to meet the year-end deadline for finalizing the new regulations, which are viewed by backers as critical to policing a largely unregulated sector plagued by tax avoidance.
"At Jackson Hole, post-inflation challenges vex central bankers" via Matthew Boesler, Catarina Saraiva, and Alexander Weber of Bloomberg — At an annual Federal Reserve gathering in Jackson Hole, Wyoming, keynote speeches from Fed Chair Jerome Powell and European Central Bank President Christine Lagarde laid out the challenges each is facing in deciding if they should extend historic strings of rate increases that began last year. At the same time, they offered investors few clues as to whether they would in fact do so in the coming months. A key theme emerging from the formal conference proceedings and conversations on the sidelines was difficulties adapting to forces outside the control of monetary authorities. The Fed and ECB are engaged in similar debates over whether to raise borrowing costs at policy meetings next month, even as the U.S. economy has surprised with its resilience while Europe's seems to be headed for a downturn.
"New security clearance system is years late, its cost estimate unreliable" via Joe Davidson of The Washington Post — After a 2015 cybersecurity hack exposed the personal data of more than 21 million federal employees and contractors, the Pentagon took over the development of a new IT system from the Office of Personnel Management. The new system for employee vetting and security clearances was originally slated to be fully operational in 2019. Things have not gone as planned. Four years later, it is not yet launched, nor is it expected to be up and running until next year, according to a Government Accountability Office report issued last week. Furthermore, no one knows how much it will cost because previous estimates by the Pentagon's Defense Counterintelligence and Security Agency have been "not reliable," GAO found. GAO concluded that as a result, the agency simply "may be unable to effectively project" the cost of the system.
"U.S. Commerce Secretary faces a wide range of issues in China" via Ana Swanson, Alan Rappeport and Keith Bradsher of The New York Times — The fourth senior U.S. official to travel to China in less than three months, Commerce Secretary Gina Raimondo is taking her trip at a critical juncture. Relations between the countries are strained, partly because the U.S. has clamped down on China's access to technology that could aid its military. China's economy also appears to be slowing, and Beijing has been trying to woo more foreign investment while tightening its scrutiny of foreign businesses. Raimondo's agenda is varied, including economic diplomacy, getting to know China's new economic team and defending the interests of American companies and their employees. Both U.S. and Chinese officials have hinted that while many of the large issues probably can't be resolved in these meetings, there are perhaps a few areas where the two sides might move closer to agreement.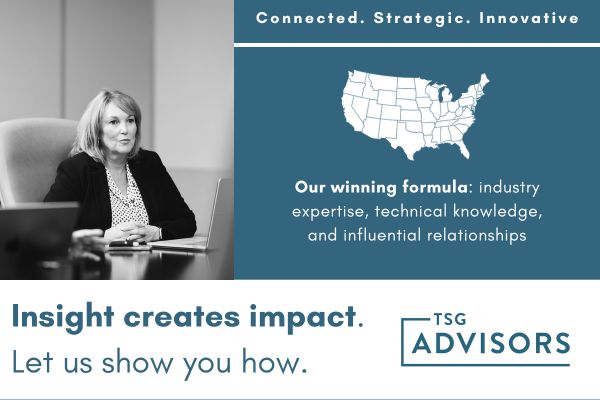 — LOCAL —
"'Florida fatigue' slows South Florida tourism this year, after pandemic breakout" via Vinod Sreeharsha of the Miami Herald — David Berbon, a 25-year-old architecture student in Munich, Germany, walked along Collins Avenue in South Beach on a recent weekend, taking in its wonders for the first time. "They're crazy high," Berbon lamented of Miami's prices, noting he paid $12 for a beer at a bar that would have cost him $4 in Germany. Berbon's reaction to Miami's steep prices should concern area tourism officials because he's not alone in that sentiment. After three strong pandemic years when business flourished for South Florida's critical tourism industry because this area was one of few destinations in the world that essentially kept beaches and other visitor attractions open, travelers have many other places to go.
Appointed — John Alter and Angus "Gus" Andrews (both reappointed) to the Northwest Florida Water Management District.
"'Lots of smoke': FAU presidential search faces intense state scrutiny" via Scott Travis of the Orlando Sentinel — Florida Atlantic University's attempts to quickly convince the state it conducted a fair and appropriate search for its next president aren't winning over its critics, including the state's chief financial officer, who has suggested opening a second investigation into possible wrongdoing. The latest concerns come after a heated meeting of the university's Board of Trustees on Aug. 15, where Vice Chair Barbara Feingold, a major DeSantis donor, slammed the process, the finalists, and Board Chair Brad Levine. Both Feingold and Levine were appointed to the board by DeSantis. With the presidential search on hold, faculty say it's creating an unsettling atmosphere on campus, as the new school year starts. Many vacant positions, including the provost and the vice president of advancement, are on hold until a new president is selected.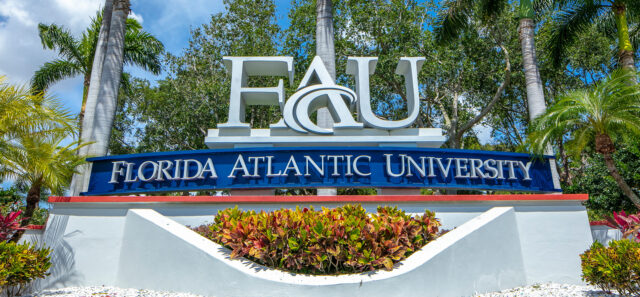 "City Council's scrutiny of Mayor Donna Deegan's budget wraps up on a positive note" via David Bauerlein of The Florida Times-Union — Heading into the final day of workshops on Deegan's budget, the biggest open question was whether the City Council Finance Committee would chisel away at $25 million that Deegan wants to set aside for future spending decisions that could put her stamp on the budget. The $25 million was fully intact when the Finance Committee wrapped up its budget review on Friday. "You know, apologies to the media," Council member Kevin Carrico said as the meeting came to a close. "I think they came out here looking for some fireworks or something, but that isn't how it went down. We decided to work together and do what was right for the city, and in all these seven days, I think we had one issue we agreed to disagree on."
"Council Committee and Deegan square off over diversity chief" via David Bauerlein of The Florida Times-Union — The City Council Finance Committee pulled funding from Mayor Deegan's proposed budget for a mayoral staffer who would launch diversity and inclusion programs, despite hearing from Deegan that Jacksonville should be a city that is "embracing our diversity and not a city that is fighting against our diversity." On a 4-2 vote, the Finance Committee decided to cut $232,000 from the Mayor's Office and shift about two-thirds of that money to the Jacksonville Human Rights Commission and the rest to the public works department. "My job is to make sure we can create good change in this city, and to me, diversity is one of those areas," Deegan told the Committee.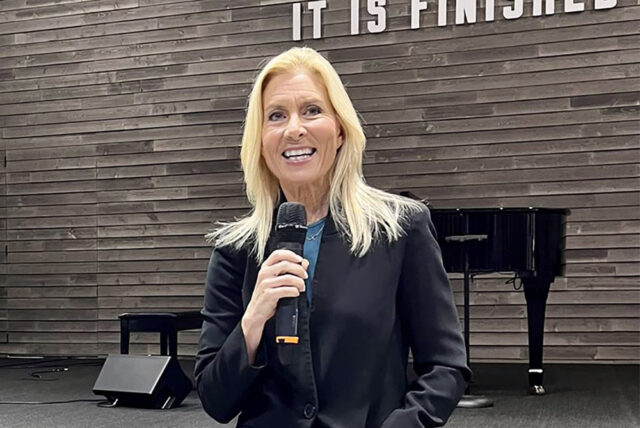 "Parents express concerns about transportation, diversity with new zoning maps for schools" via Lillian Lawson of The Gainesville Sun — For the first time in 40 years, Alachua County school district officials are attempting to undergo a districtwide rezoning, which would force hundreds of students around the county to switch to another nearby school. Superintendent Shane Andrew and his administration released the first set of maps for schools at the Aug. 16 school board meeting. School board members criticized the presentation that lacked data and how it didn't factor diversity or students' socio-economic statuses into the equation. The proposed changes are expected to take place by the 2024-25 school year. The private firm, DRMP, is assisting the district with rezoning and so far has been paid about $19,000 for four months of work. School board members previously made clear that they don't want less diversity at schools simply to save a few minutes on bus routes.
"LGBTQ+ centers in Orlando bounce back quick after overnight vandalism" via Brian Didlake and Jacob Langston of Click Orlando — Murals at two LGBTQ+ centers in Orlando were vandalized with hateful messages, according to officials at one business. Photos of The Center Orlando and Zebra Youth, across the street from each other on Mills Avenue, show hateful messages spray painted on top of murals at both locations. The Center's social media post read in part, "It's not the first time it has happened and even though is frustrating, we are not going to stop being a beacon of light for our community."
"Canceled takeoff for Airport Gateway may lead to Blueprint cash dash" via Tarah Jean of the Tallahassee Democrat — The Airport Gateway project may be heading back to the drawing board after the Blueprint board of City and County Commissioners voted unanimously to revisit and likely retool the project with visions of redirecting the savings on other priorities. It was a radical reversal from the 12-0 vote just five years ago when Commissioners hailed a partnership with Florida State University as a win for the community that would provide a "beautiful, safe and multimodal connection between the Tallahassee International Airport and Downtown Tallahassee." The decision comes after Leon County Commissioner Christian Caban said an in-depth analysis from staff is necessary to explain the project's ballooning cost.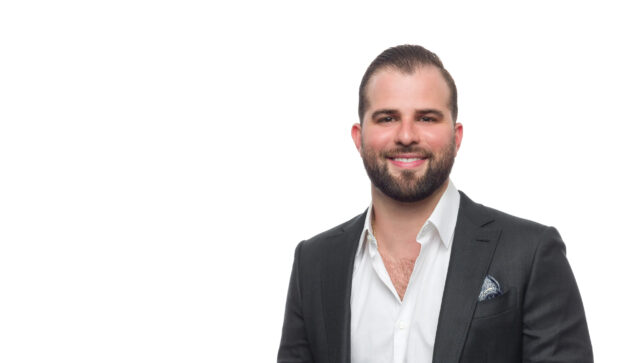 "With $1.5 million in hand, Santa Rosa officials continue to look for Aviation Park grants" via Tom McLaughlin of the Pensacola News Journal — Santa Rosa County has safely secured the first $1.5 million it needs to construct a taxiway connecting Naval Air Station Whiting Field's south runway to Whiting Aviation Park. Commissioners voted to accept a state appropriation approved during the last Legislative Session from the Florida Department of Commerce. It is the first funding set aside to cover an anticipated $9 million in construction costs necessary to make the taxiway and an accompanying airport apron a reality. When the approval of the state grant was announced in June, Santa Rosa County Economic Development Director Shannon Ogletree called the funding a "catalyst" that would increase the county's opportunities to bring in more money from state and federal sources.
"Students, professors report chaos as semester begins at New College of Florida" via Carlos Suarez, Denise Royal and Nicquel Terry Ellis of CNN — Months after what critics have decried as a conservative takeover at New College of Florida, students and professors say a sense of confusion and anxiety looms over the start of the Fall semester in Sarasota, Florida. Amy Reid, a member of the school's Board of Trustees, said course options have dwindled after nearly 40% of faculty members have resigned. Reid said the situation is quickly becoming "untenable." "Just before I came to this meeting, I received word that one more faculty member in biology is leaving," she said.
"Florida county's swampy politics lead to bad decision on wetlands" via Craig Pittman of Florida Phoenix — Sure, sure, sure, Florida's wetlands filter out pollution, hold back floods, and recharge the aquifer, the source of our drinking water. Not to mention providing essential habitat for imperiled species. And of course, soaking up the carbon emissions that cause our climate to change. But c'mon, y'all! They're constantly getting in the way! How inconvenient for developers and phosphate miners! That's why it is totally understandable that the Manatee County Commission voted last week to make it easier to turn all those soggy spots into nice, clean pavement.
— TOP OPINION —
"The hate we knew and the reality we made" via Nate Monroe of The Florida Times-Union — Once again, the unthinkable was thinkable, the unimaginable, imaginable, the hatred not some random cosmic wrinkle but a kind of logical, foreseeable endpoint, least of all because the tools necessary to actualize that hatred — a tactical vest, a Glock, and, god help us, an "AR-15 style rifle" — are absurdly couched as curios for hobbyists and thus readily available even to maniacs with demons in their heads.
And it was predictable because of the conditions on the ground: the banners hung over interstates, the hateful images brazenly broadcast in light displays on our high-rises, the symbols we refuse to let go, the rhetoric, ever devolving — it was all there, right in front of our noses, that terrible tapestry we made.
Do not tell me the choices we make don't matter when that logical, foreseeable endpoint finally materializes in our own backyard.
This was an act of physical, racial and temporal terror: Five years to the day since Jacksonville's last mass shooting, and just one day before the 63rd anniversary of the city's most infamous episode of mass racial violence, Ax Handle Saturday, the killer, a white man from Clay County in his 20s, left multiple manifestos detailing his hatred of Black people, donned his tactical gear and wielded his swastika-covered rifle, and stalked the vicinity of Edward Waters University, Florida's oldest historically Black college.
He ultimately entered a nearby Dollar General, killed two Black men and one Black woman, and then killed himself.
Not for the first time, in the wake of an awful act of violence, Jacksonville Sheriff Waters assured us this isn't who we are: "There is no place for hate in our community. This is not Jacksonville," he said.
And not for the first time, I've wondered: Isn't it?
— OPINIONS —
"DeSantis was decisive, not divisive, at first. Then COVID-19 pandemic hit" via the Miami Herald editorial board — By now, many Floridians may have a dim memory of the man they elected Governor in 2018 — the little-known conservative congressman who grew up in the Gulf Coast town of Dunedin, population 36,000. That early-model DeSantis, who defeated his Democratic opponent Andrew Gillum by just 37,000 votes in this then-swing state, campaigned on America First principles and Trump-lite issues. But what a difference a pandemic and White House ambitions can make. They gave birth to the divisive tactics — his dismissal of COVID mandates and his attacks on immigrants, LGBTQ+ issues, education, Black history and "wokeness" — that he would exploit to advance his political career. DeSantis initially acted like most Governors: He shut down public schools and prohibited visitors in nursing homes. He expanded testing capacity, closed public parks, and told us to stay at home. But then DeSantis got political, exploiting the health crisis rather than managing it.
"If he doesn't win, which DeSantis will return to Florida? Embittered or enlightened?" via Robert F. Sanchez of the Miami Herald — Would an embittered Governor try to set the stage for a comeback by doubling down on his anti-immigrant rhetoric and actions, his culture-war battles against Disney and other targets, and his not-so-subtle appeals to right-wing bigots? Or would he try to moderate his image, focus on issues that are less divisive and attempt to reinvent himself as more personable and even somewhat likable, as his worried campaign advisers and donors have urged? Here's a key question for Floridians to ponder if DeSantis' presidential campaign falls short and he returns to serve out his final two years as Governor: Will he now have the self-discipline to refrain from acting like a dyspeptic tinpot dictator? Maybe his stint on the national stage will offer a clue.
"'Silence is complicity': Biden denounces racist shooting at Florida dollar store" via Grethel Aguila of the Miami Herald — Biden condemned a racist attack in which a white man shot and killed three Black people at a Jacksonville store on Saturday — the same day the country reflected on the 60th anniversary of the March on Washington. "Even as we continue searching for answers, we must say clearly and forcefully that White supremacy has no place in America," Biden said Sunday in a statement. "We must refuse to live in a country where Black families going to the store or Black students going to school live in fear of being gunned down because of the color of their skin." Law enforcement, Biden said, are treating the shooting as a possible hate crime and act of domestic terrorism. They're also opening a federal civil rights investigation. "Hate must have no safe harbor," Biden added. "Silence is complicity, and we must not remain silent."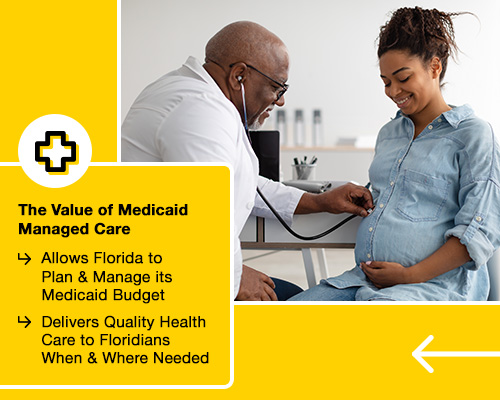 — INSTAGRAM OF THE DAY —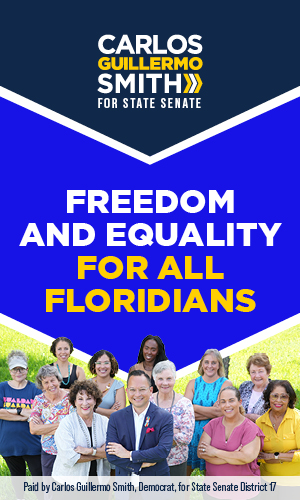 — ALOE —
"Don't miss the blue moon over the Florida skies. Next one will be in 2037" via Monica Galarza and Marcia Dunn of NBC Miami — Have you ever wondered where the term "once in a blue moon" comes from? Well, this month, the cosmos is offering up a double feature: a pair of Supermoons culminating in a rare blue moon. The first show happened on Aug. 1, as the full moon rose in the southeast, appearing slightly brighter and bigger than normal. That's because it was closer than usual, just 222,159 miles away. That is how it got the Supermoon label. The moon will be even closer the night of Aug. 30 — a scant 222,043 miles distant. Because it's the second full moon in the same month, it will be what's called a blue moon. The last time two full Supermoons graced the sky in the same month was in 2018. It won't happen again until 2037.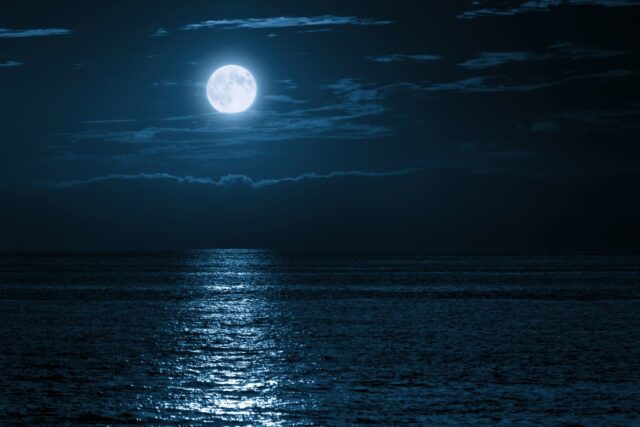 "Inside the mean-girls culture that destroyed 'Sex and the City'" via Paula Froelich of the New York Post — Last week, Sarah Jessica Parker squashed dreams with a sharpened stiletto heel when, out of the blue, she stated there would be no third "Sex and the City" movie: "I'm disappointed. We had this beautiful, funny, heartbreaking, joyful, very relatable script." Parker didn't point fingers, but she didn't have to. That same day, an article blamed Parker's former "Sex" co-star Kim Cattrall and her "demands" for killing the movie. Cattrall tweeted the next day: "Woke 2 a @MailOnline [poop emoji] storm! The only DEMAND I ever made was that I didn't want to do a 3rd film …. & that was back in 2016." But the floodgates had opened, and articles were pumped out about the death of the movie, quoting other "Sex" stars and producers who confirmed that the movie was over and what an awful thing that was for fans.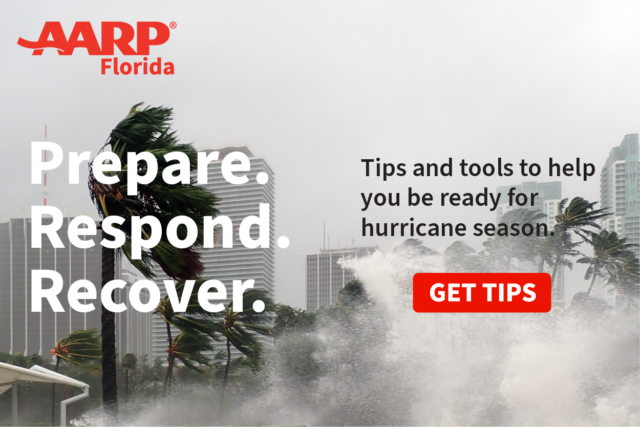 — HAPPY BIRTHDAY —
Happy belated birthday to former Lt. Gov. Jennifer Carroll, Charlie Dailey, Nicole Gomez of LSN Partners, Albie Kaminsky, former state Rep. Wengay "Newt" Newton and Melissa Stone Sellers.
___
Sunburn is authored and assembled by Peter Schorsch, Phil Ammann, Daniel Dean, Ryan Nicol, Jacob Ogles, and Drew Wilson.
Post Views: 0