Nebraska became the 27th state in the nation to enshrine in law the right of its residents to carry concealed firearms without a permit.
"Signing this bill upholds the promise I made to voters to protect our constitutional rights and promote commonsense, conservative values," Gov. Jim Pillen said in a comment to Fox News Digital on Tuesday. "I appreciate the hard work of those senators who supported this legislation, and particularly that of Sen. Brewer who led this charge and carried it through to the end."
Pillen's signature on Tuesday further solidifies the U.S. as a constitutional carry-majority nation, after Florida tipped the scales as the 26th state in the nation with permitless carry laws on the books earlier this month. 
The Nebraska law will take effect 90 days after the end of the legislative session, which is scheduled for June 9. Eligible Nebraska residents will then be allowed to carry concealed firearms on their person or in their car without paying the government for a permit. 
DESANTIS' SIGNATURE TIPS US INTO MAJORITY 'CONSTITUTIONAL CARRY' NATION WITH NEW FLORIDA GUN RIGHTS LAW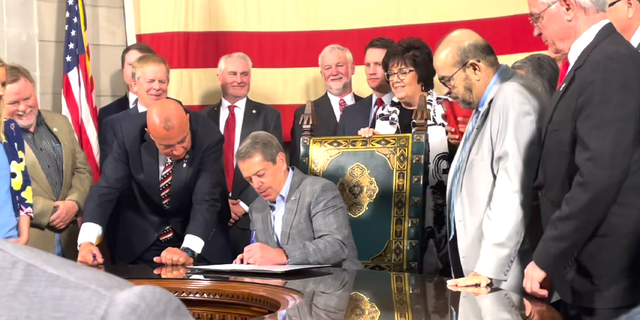 The bill was backed by the NRA, which celebrated Pillen's signature in comment to Fox News Digital on Tuesday. 
GEORGIA GOV. SIGNS MAJOR CONSTITUTIONAL CARRY BILL INTO LAW
"Today, Nebraska joined 26 other states whose constituents and leaders recognize that law-abiding Americans should not have to ask for special government permission and pay additional fees in order to exercise their rights outside of the home," Randy Kozuch, executive director of NRA-ILA, the NRA's legislative lobby arm, said.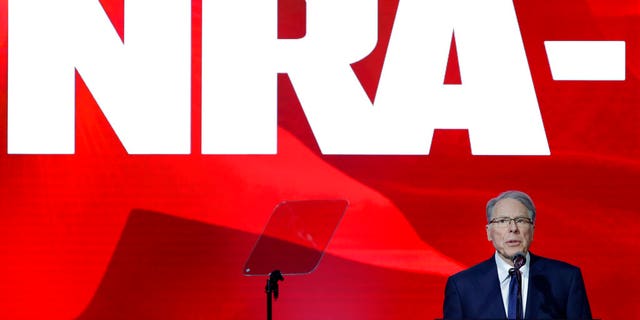 "The NRA has worked tirelessly to protect the rights of Americans to defend themselves for decades, and we're thrilled that this protection has now come to Nebraskans," he added. 
Nebraska state senators voted 33-14 to pass Legislative Bill 77 last Wednesday, sending it to Pillen for signature. 
OHIO GOV DEWINE SIGNS BILL ALLOWING PEOPLE TO CARRY CONCEALED FIREARMS WITHOUT A PERMIT
The bill's sponsor, Republican state Sen. Tom Brewer, had been working on passing the legislation since 2017, and said after the state Senate's vote last week that the bill is one that residents across the state support.  
"From the day I took office, people approached me and said this is a constitutional right that we have," Brewer told the Star Herald.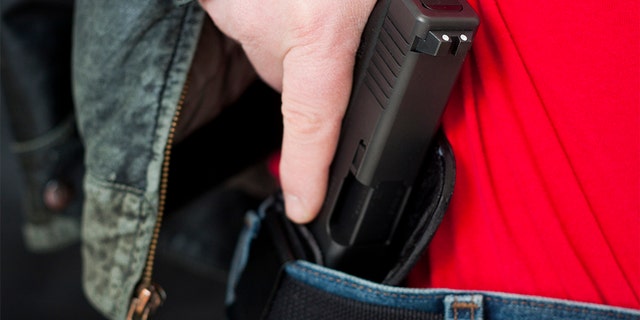 "And it's not right that [opponents] use all the horrible things happening around the country to keep Nebraskans from exercising their constitutional rights. Nebraskans generally have been law-abiding," he added. 
CLICK HERE TO GET THE FOX NEWS APP 
Opponents had slammed the bill as one that would lead to violence, citing school shootings and arguing children and law enforcement officers would be left at greater risk under the law.