Can the government take guns away from abusive partners?
The question is at the heart of a major Second Amendment test in front of the US Supreme Court next month, reviewing yet another challenge to the constitutional boundaries of the nation's gun laws in a case that asks if a federal ban on the possession of firearms for people subject to domestic violence restraining orders can stand.
Under a strict reading of a landmark Second Amendment ruling from the court's conservative supermajority last year, it can't. Domestic violence survivors could face a ruling next year that would allow their alleged abusers to arm themselves without intervention from the courts or law enforcement.
A coalition of gun violence prevention groups, survivor advocates and public health organisations are warning that such an outcome could endanger many women, children and families.
Before oral arguments in the case of United States v Rahimi on 7 November, dozens of advocacy groups, legal experts, members of Congress and even gun owners have called on the court to clarify that the Constitution should and does allow gun safety measures that disarm abusers.
The court's decision in New York State Rifle & Pistol Association Inc v Bruen expanded Americans' right to bear arms by arguing that modern gun laws must have a direct analogy in "history and tradition" – creating an enormous new constitutional hurdle. As Justice Clarence Thomas wrote, "the government must demonstrate that the regulation is consistent with the Nation's historical tradition."
That "historical tradition" is rooted in an American society in which women could not vote let alone apply for protective orders that would prevent their abusers from owning guns.
Federal restrictions on gun ownership for domestic violence offenders have been in place for nearly 30 years. Nearly half of US states have extended similar protections for dating partners, and 12 states include similar protections under temporary restraining orders.
Every year, more than 600 American women are fatally shot by intimate partners, a rate of roughly one every 14 hours, according to FBI reporting. Firearms are used to commit more than half of all intimate partner homicides in the US.
Federal law prohibits anyone convicted of a "misdemeanor crime of domestic violence" or who is subject to protection orders resulting from a domestic violence incident from possessing a firearm.
"Domestic violence is – and has long been – primarily perpetrated by men against women. It reflects disturbing efforts to exercise over intimate partners a degree of control our society no longer accepts," according to a court filing from the gun violence prevention group Giffords Law Center.
"But for much of this nation's history, domestic violence was tolerated, broadly permitted, or both," the group wrote.
In 2019, Zackey Rahimi allegedly assaulted his ex-girlfriend in a Texas parking lot and threatened to shoot her. She escaped and applied for a restraining order, and Rahimi was placed under a protective order that prevented him from possessing firearms.
Within a matter of weeks, and in violation of the order against him, he was involved in at least five other shootings in the state, according to prosecutors. He pleaded guilty to violating federal law that prohibited his firearm possession and was sentenced to six years in prison.
But a decision from the conservative Fifth Circuit Court of Appeals, despite finding him "hardly a model citizen," struck down the law, teeing up the challenge now facing the Supreme Court.
A filing from the Houston Houston Area Women's Center, a Texas group that works with people facing domestic and sexual violence, included several testimonials from survivors who have relied on protective orders to disarm their abusers – including women who have since received photos and videos from their abusers waving guns at the camera in the wake of the Fifth Circuit decision.
"These abusers send a message of intimidation without even firing their weapons, and victims who escape death or injury by firearm still live in fear of their power," the group wrote.
A brief to the court from the American Medical Association provides the justices with stark figures: a woman in the US is fatally shot by a current or former partner every 16 hours, homicide is the leading cause of death during pregnancy, and when an abuser has access to a firearm, the likelihood that a victim dies from gun violence increases by at least 500 per cent.
"When abusers possess firearms, victims of intimate partner violence … face a heartbreaking choice," the group wrote. "It is harder to leave because the victims and their children may be killed if they are located. But it is also more dangerous to stay."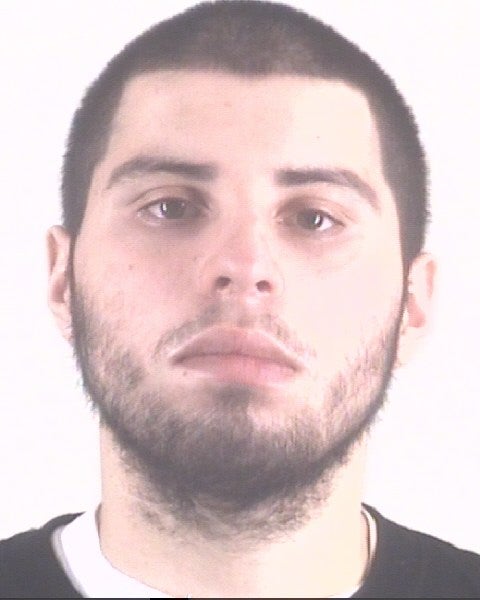 National gun groups, meanwhile, including the National Rifle Association and Gun Owners of America, want the court to overturn the law entirely, which would not only upend decades of protections for domestic violence survivors but open the door for more challenges to gun restrictions across the country.
A filing from the NRA told the court that taking guns out of the hands of domestic violence offenders facing protective orders is unconstitutional and pays "lip service to due process requirements" because those alleged offenders have not yet been convicted of the crimes that prompted the orders against them in the first place.
"The [g]overnment seeks to turn Americans who have never committed a felony into felons based on their mere act of possessing a firearm, and claims to justify this with historically unsupportable rationales," according to a filing from Gun Owners of America.
A filing from a bipartisan group of gun owners, 97Percent, which advocates for gun reform measures, told the court that "nearly all gun owners possess and use guns responsibly, in contrast to Rahimi."
"Those who choose to exercise their Second Amendment rights understand that the right, like any, is not unconditional."