TOWNVILLE — Rolling farm fields and modest homes dot the two-lane highway that leads into Townville, an unincorporated community of 4,000 in Anderson County. 
An advertisement for "pick your own pumpkins" stands by the highway, while another sign admonishes drivers to "drive like your kids live here." 
The heart of Townville is a small collection of two restaurants, six churches, a post office, a Dollar General and Townville Elementary, where a 2016 school shooting rocked the community to its core.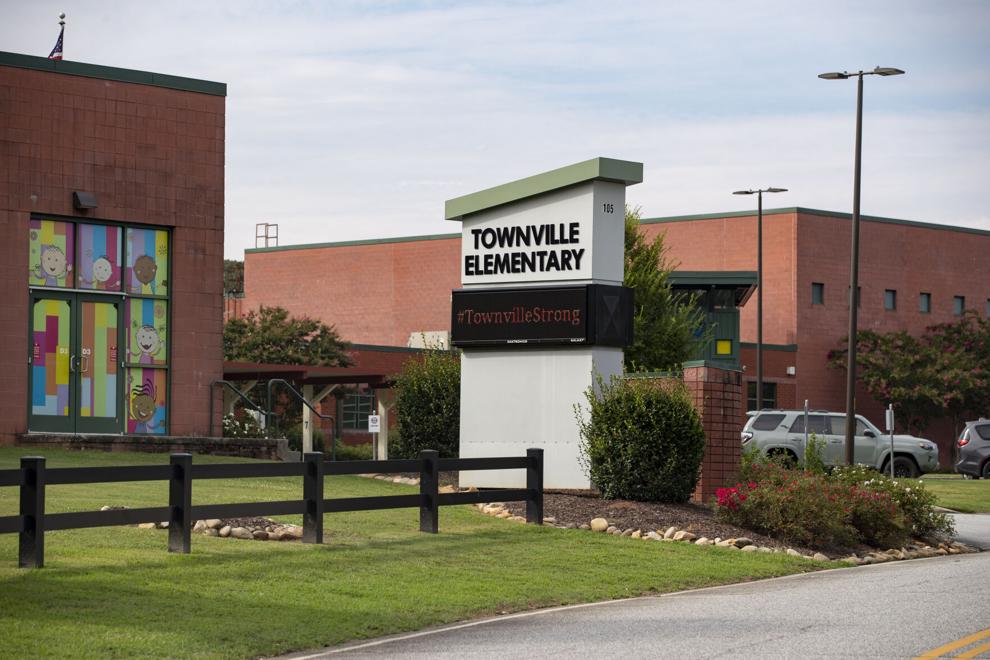 Nearly seven years ago, 14-year-old Jesse Osborne shot his father, three students and a teacher, killing his father and critically wounding 6-year-old student Jacob Hall, who died from his injuries three days later. 
While few signs of the shooting remain, the scars endure.
Townville rallied together in the aftermath. They mourned with the families, held fundraisers and set up more community watch organizations.
And local government leaders moved to secure gun rights.
In 2020, Anderson County became one of at least 11 counties in South Carolina to adopt language establishing the jurisdiction as a Second Amendment sanctuary. Fearing stricter federal gun control efforts, County Council's intent was to safeguard residents' Second Amendment rights despite their tragic history.
"When I was sworn in to County Council, I took an oath to protect the Constitution of the United States and the state constitution," said councilman Brett Sanders, who helped develop and pass the ordinance. "It's our constitutional right."
That view isn't unique. 
"I'm not gonna turn around and say to the federal government, 'Yeah, you can take this away.' That's not your right. That was put in the Constitution years ago," said Townville resident Dwayne Johnson. "And although we change and make amendments over the years, that right is not going away." 
Critics of the sanctuary movement question the need for such displays, which some consider no more than an unnecessary show of gun solidarity that can lead to questions over the power of police.
Dr. Annie Andrews, a former Democratic congressional candidate for the Charleston-anchored 1st Congressional District and the founder of advocacy group Their Future. Our Vote, said it was disappointing to see South Carolina officials passing sanctuary laws. 
"The last thing we need to be doing is creating confusion and chaos county by county and letting county sheriffs decide whether or not they're going to enforce state-level and federal-level gun laws," she said. "We need to be focusing on gun safety legislation that we know will save lives that we know will create safer communities for our children."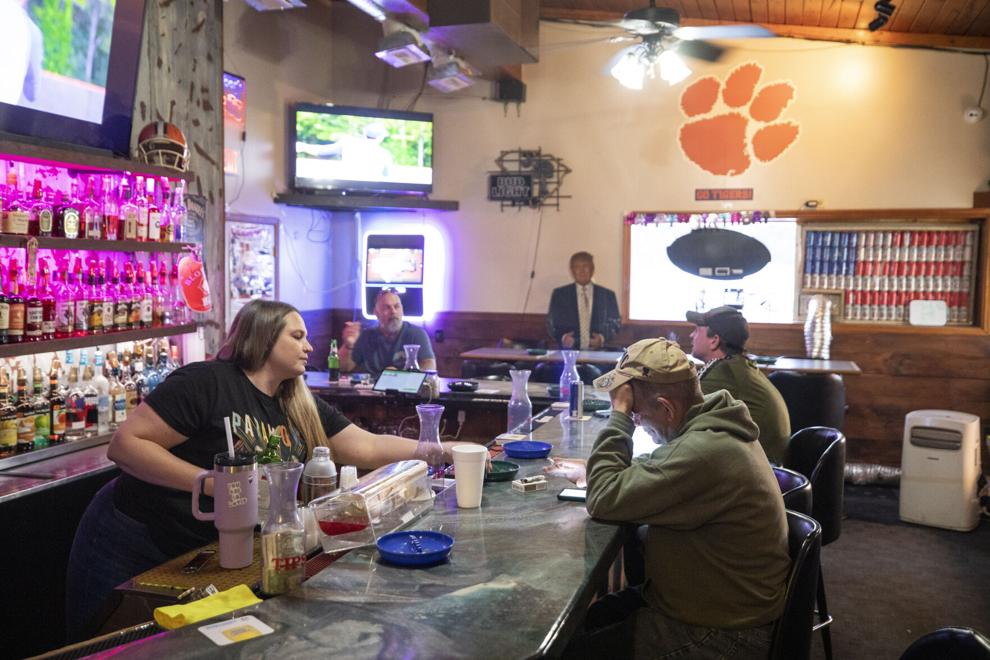 Majority are rural and Republican 
There are at least 11 counties in South Carolina that have adopted Second Amendment measures, including Anderson, Cherokee, Chesterfield, Edgefield, Greenville, Kershaw, Lancaster, Marlboro, Newberry, Oconee and Pickens. All are primarily rural counties that went heavily for Donald Trump in the last two elections.
The speed of their adoptions increased after President Joe Biden won the White House in 2020 and when Democrats took control of state government in Virginia and passed a slew of measures like universal background checks, a limit of one handgun purchase per month and a red-flag law.
It's not just happening at a local level. In 2021, Gov. Henry McMaster signed a state law that made open carry with training legal and established South Carolina as a sanctuary state, meaning South Carolina can require the state attorney general to review any potential federal gun control measures and refuse to support them with taxpayer resources. 
The thrust of the wording in the local resolutions or ordinances at a minimum affirm residents' Second Amendment rights and at maximum refuse to dedicate county resources to stricter federal gun control measures.
To support their reasoning, many of them also cite Supreme Court cases like District of Columbia v. Heller in 2008 and McDonald v. City of Chicago in 2010 to argue that an individual's right to keep and bear arms is not limited to service in a militia, and that the due process clause of the Fourteenth Amendment extends Second Amendment rights to keep and bear arms to the states.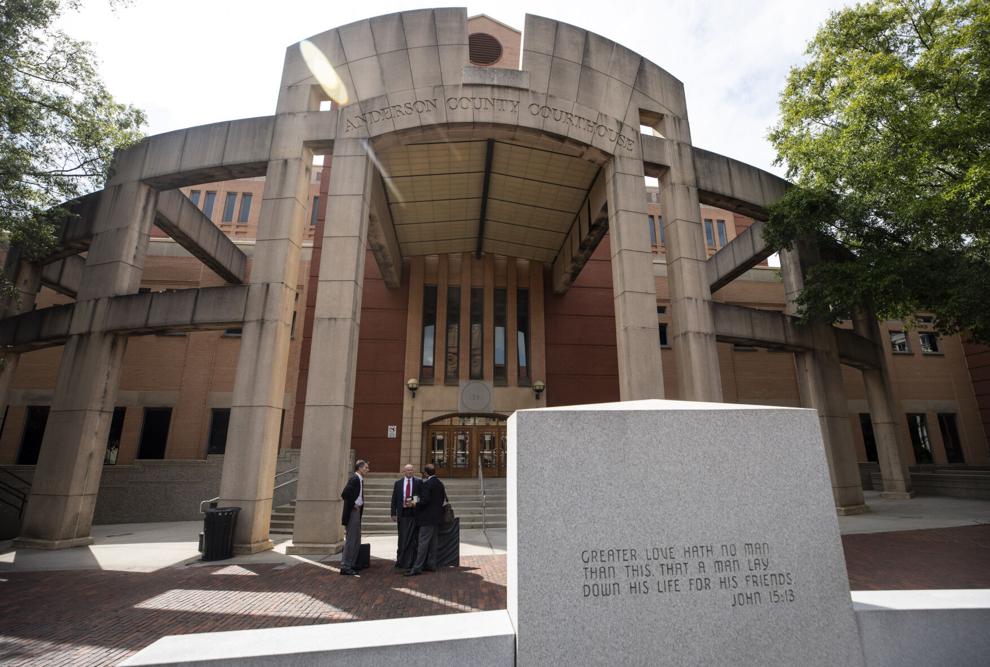 Many of the local South Carolina ordinances use similar language and implement similar measures. National organizations, such as Gun Owners of America, have even made a template available for municipalities to model their ordinances on. 
In rural counties, the implications of such a measure are oftentimes more political than practical. The language in many places is a resolution, not a law, merely serving as recognition of residents' rights to bear arms in places where the average law enforcement response time can be 30 minutes and where many people grow up shooting for sport or hunting. 
Five of South Carolina's counties have legally binding ordinances: Greenville, Anderson, Pickens, Newberry and Horry. The ordinances state that county funds and resources will not be used to enforce any state or federal laws that are deemed to be an infringement upon the right to keep and bear firearms, firearm accessories and ammunition. 
That language is intended to draw a line in the sand with federal authorities, who local officials feel are overstepping their bounds.  
"I think that just gave the citizens a peace of mind and sends a very strong message that their county leadership would not bow to anti-Second Amendment enforcement coming out of Washington," said Al Allen, an Horry County councilman who helped pass the local effort there.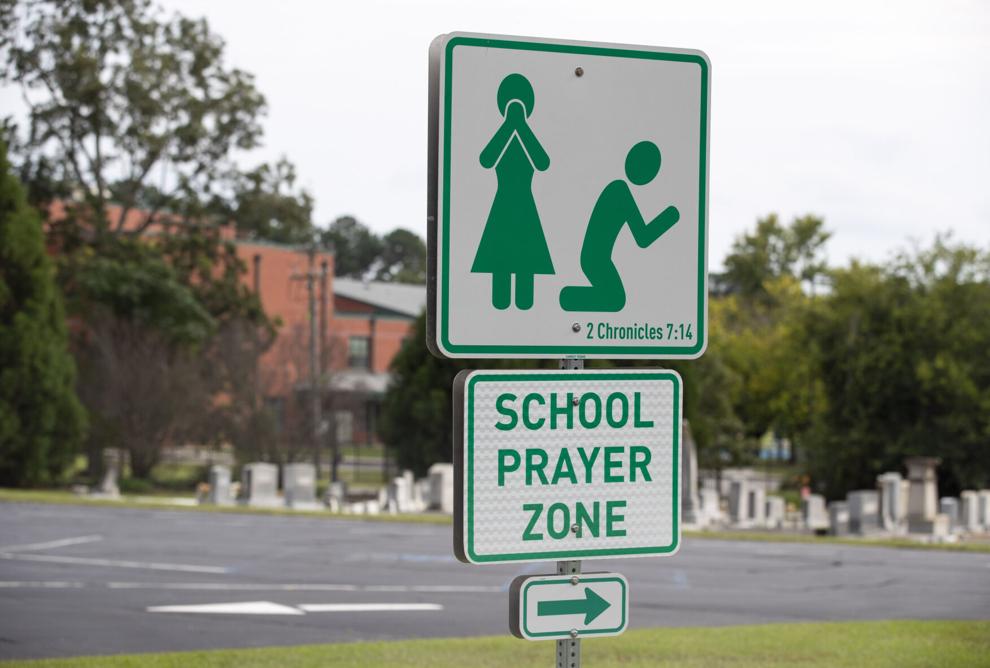 But there is disagreement, even within conservative circles, over how effective these laws are.
If federal agents come to town, local sheriffs can deny taxpayer-funded resources to assist them, or they can even decide not to enforce stricter gun laws until a court declares otherwise. 
"We live in a county where people take the Second Amendment very seriously, as they should," said Chuck James, chief deputy for Pickens County Sheriff's Office. "And I know our sheriff has been committed to upholding Second Amendment rights. If the federal government were to come in, theoretically, and they were engaging in something that was perceived as an unconstitutional gun grab, the Sheriff's Office would not partake in that."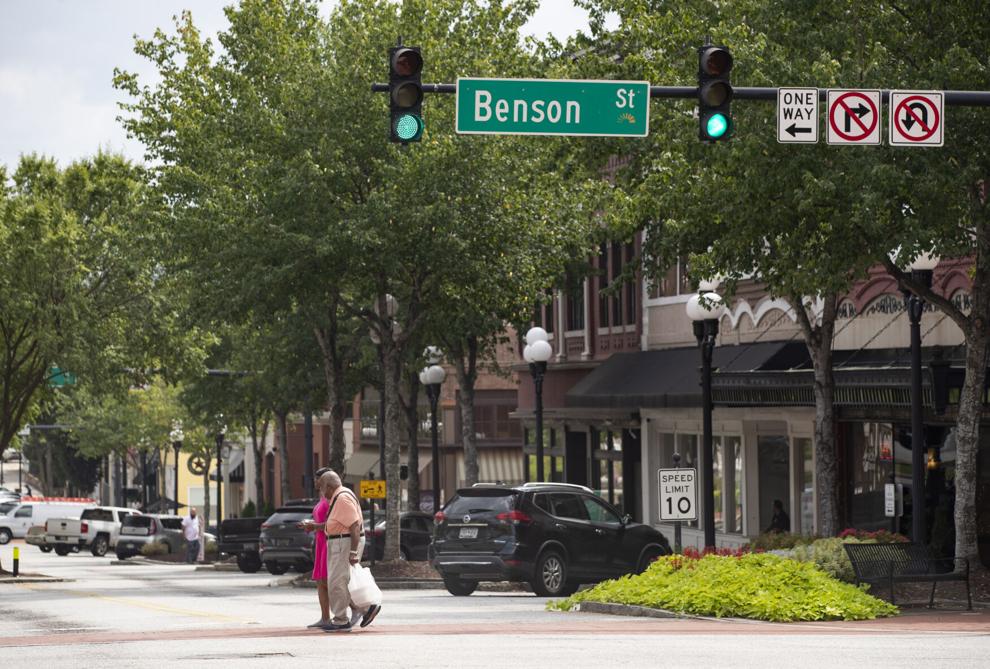 Others question the piecemeal approach.
"I'm not a fan of counties and cities making their own legislation when it comes to firearms," said Jerry Stoudemire, president of Gun Owners of South Carolina, the NRA state association. "I don't want to hodgepodge legislation." 
State and federal law overrides the local measures regardless, he added. 
"More than likely, they're not going to hold up in court," he said. 
The Second Amendment sanctuary movement has spread far beyond South Carolina. There were at least 1,930 counties with an ordinance at the state or local level as of June 2021, or 61 percent of U.S. counties, according to sanctuarycounties.com, a site dedicated to tracking such measures. 
While the legality of such ordinances haven't been challenged to date in South Carolina, in February, an Oregon state appeals court decided such ordinances violated state law in the first court case seeking to negate Second Amendment sanctuary legislation. 
Second amendment advocates feel their rights are under attack
To activist Mark Lynch, Greenville County's ordinance needs stronger teeth.
County Council's final vote in 2021 left Lynch and other gun rights supporters upset that the council did not do more to create criminal penalties for perceived Second Amendment right violations. He's still working to get support to amend the ordinance, he said.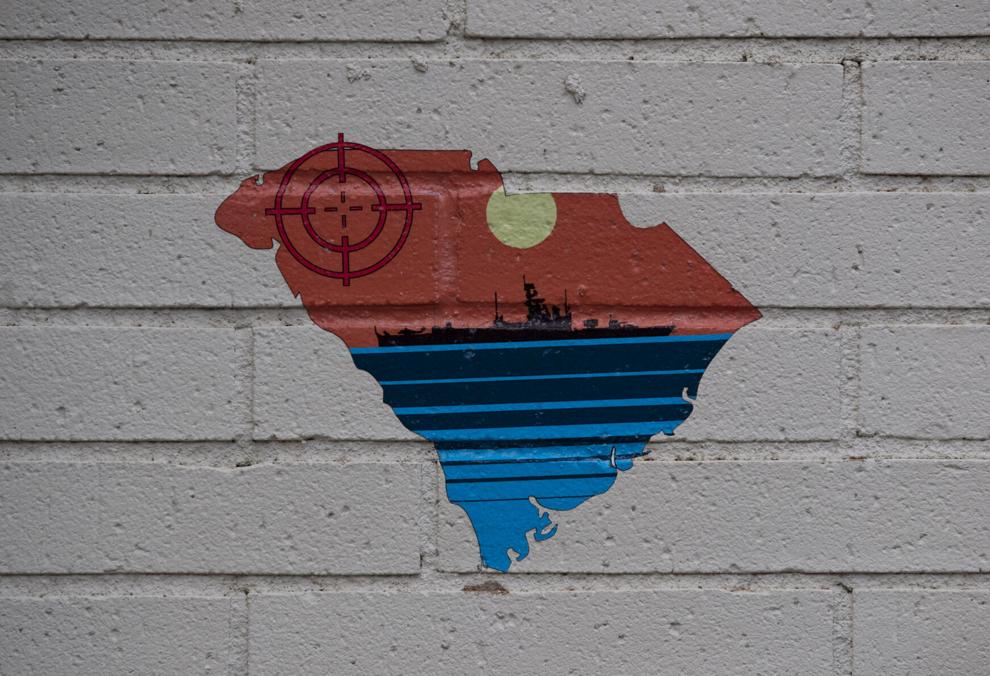 Greenville's ordinance prohibits the use of county resources to enforce federal gun laws and gives County Council authority to restrict funding from departments that are found to have used resources to assist federal enforcement.
Councilman Steve Shaw, an attorney who specializes in gun rights law and also advocated for the ordinance, said he felt good about the ordinance because it ensures the county won't use taxpayer money to support federal gun restrictions, The Post and Courier reported previously. But it stops short of penalizing anyone who violates the ordinance with up to 30 days in jail and up to a $500 fine, as initially considered. 
Lynch doesn't agree with that. 
"It's basically just a resolution right now. It really doesn't mean anything," he said. 
Lynch, who ran for the South Carolina Senate in 2020, started his nonprofit group the United Patriots Alliance after his loss that year to help push for conservative causes in Greenville. The group was heavily involved in drafting and passing the gun ordinance, similar to other grassroots groups that push for similar measures in other counties. Many of the groups work with county councils, attorneys and sheriffs to draft the ordinances and drum up community support. 
Lynch said people need to pay attention to the issue and advocate for their constitutional rights. 
"They need to get interested and start looking up and seeing what's going on because if we lose it, everything's gone," Lynch said. "There's nothing else holding an evil government back. If we all lose our right to keep and bear arms, that's it."
It's not just grassroots activists who are involved on this issue, according to research from the Brady Center to Prevent Gun Violence. Behind the scenes, lobbying groups like the National Rifle Association are pushing for these laws, too. 
In New Mexico, the NRA sent talking points and editorial content to sheriffs who were in favor of sanctuary legislation, according to public records obtained by the Brady Center. There was similar activity in states like Colorado and Nevada, said Tess Fardon, who serves as legal counsel for Brady's policy team. 
"I think that we have kind of seen it as a large, not-grassroots movement that's led by nationwide extremists in order to just show their contempt for gun safety laws that save lives," Fardon said.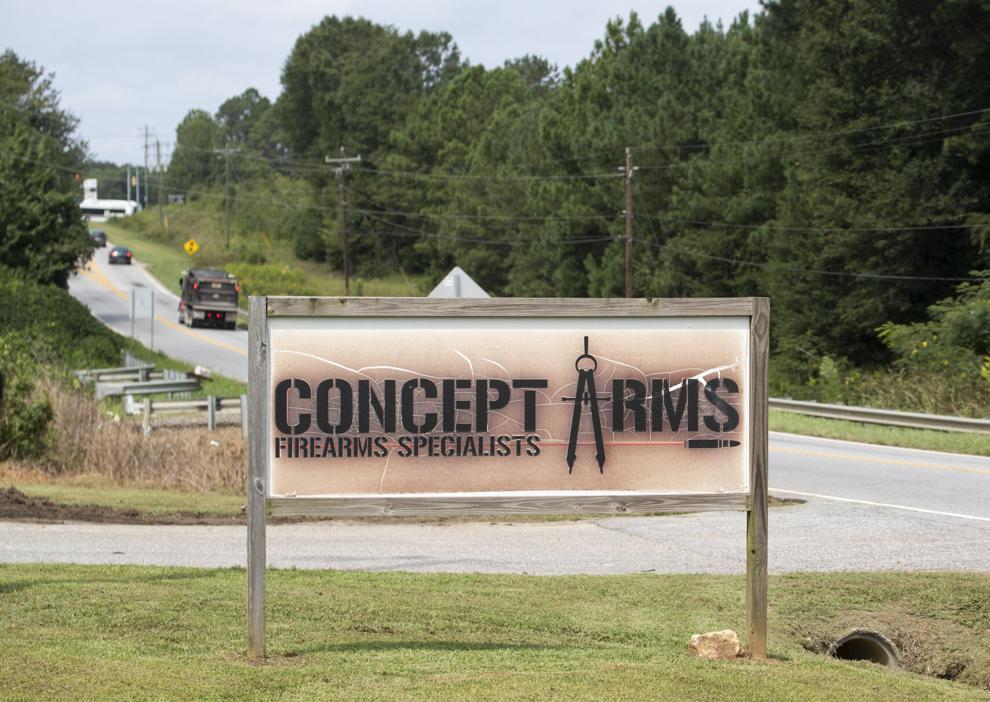 Federal laws still trump local ordinances 
In an email, NRA spokesman Billy McLaughlin said the Second Amendment sanctuary movement is gaining momentum because of "a trend of some government officials violating their oath of office and unduly penalizing law-abiding citizens instead of criminals."
"This spirit of resilience against overreach is the essence of the Second Amendment sanctuary movement, and government officials should understand and respect its significance," McLaughlin said.
But opponents of such ordinances see them as a source of misinformation and confusion.
"The messaging around them leads people to believe that these laws no longer apply in their county and they can carry a gun wherever they want," said Anneliese Dickman, Brady's Midwest program manager. "That's really dangerous."
While officials can find ways to skirt stricter gun control measures, they can't just decide that federal laws no longer apply in their municipalities, said Heidi Li Feldman, a law professor at Georgetown University. 
"You can't as a municipality just decide that you can exempt people from the reach of the law," Feldman said.
Johnson understands the push to protect Second Amendment rights in his county. A gun owner himself, firearms are sometimes his only protection and support when the closest sheriff's deputy is a 20 minute drive away. 
Johnson was also intimately involved in the fallout from the school shooting. An auctioneer by trade, he helped host a fundraiser that benefited the local volunteer fire department that responded to the shooting call.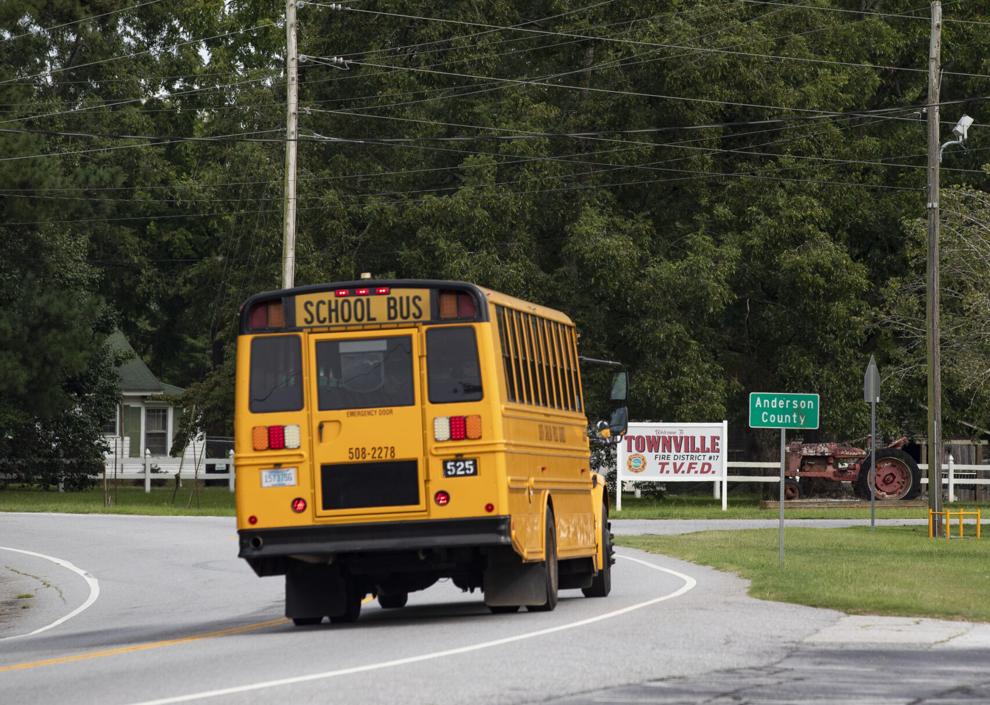 To him, what happened at Townville Elementary School and the Second Amendment sanctuary movement are two separate discussions. He doesn't agree with the idea of stricter gun control measures. People who want to hurt others will find a way to get a gun anyways, he said. 
"The push to turn around and start limiting someone's Second Amendment rights is gonna be fought back hard," he said. "The sentiment that brought the sanctuary about was in place long before (the shooting)."