Good Monday morning.
Jared Willis, after founding an independent government affairs firm last Fall, is now officially flying his flag as Catalyst Strategies.
"I went out on my own right before last Session. I knew the direction I wanted to go and the results I wanted to deliver for my clients, but I was still trying to figure out the identity for the company. After a wildly successful Session, the word 'catalyst' kept coming up in conversations with clients."
It's not unusual to spot Willis in the Capitol Rotunda going back and forth between the House, the Senate, and the executive branch offices on the Plaza level, like a Ping-Pong ball. He's been making these rounds for years.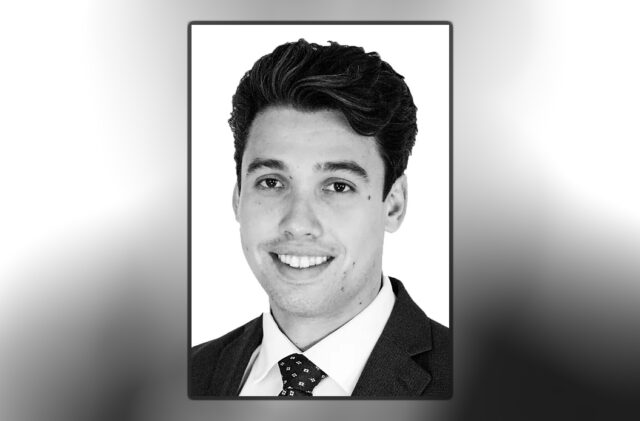 Willis, a Florida Bar-certified attorney, is a former legislative aide to Senate President Kathleen Passidomo, served as the Director of Government Affairs for the Florida Osteopathic Medical Association, and most recently was the Government Affairs Manager at Strategos Group, where he led their health care practice. 
Willis says he wants his firm to be known for building momentum and driving value to clients.
"I like working on the tough issues, the ones that look impossible, where the odds are not in our favor. I love finding creative ways to shift momentum or put a spark behind a client's initiative. I wanted my company to embody that," he said.
When asked what the next five years look like for Catalyst Strategies, Willis said, "If I were to describe our approach simply, we build momentum. In five years, we'll be able to look back on some big wins for our clients because we acted as a catalyst, put a spark behind their initiative, and created measurable progress. Momentum is a hard thing to build and we want to have a reputation for excelling in that field."
___
"Will Wakulla County Commission save north Florida from a 'Black Lagoon'?" — In case you have missed the news, a Georgia gas station company is intent on building a new mega-station on top of an underwater cave that feeds the Springs. Wakulla County Commissioners will consider the matter at a Monday afternoon meeting. Ultimately, it's up to the local and state government to find a solution. It will require creativity and determination, which brings me to this question: Why does there always seem to be local governmental creativity when a workaround is needed for developers? Where is that spirit of "finding a way" when protecting the Springs is the issue? Why can't the County Administrator and County Attorney give Commissioners feasible options? And if they don't have one yet, why not do the thing local government is best at — slow the process down?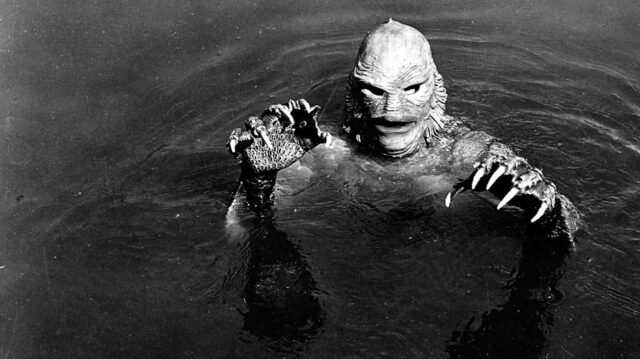 "Decision day for controversial plan to allow mega-gas station near Wakulla Springs" via James Call of Tallahassee Democrat — A packed chamber is expected Monday evening when the Wakulla County Commission considers two proposals that together would effectively allow a 16-pump gas station to be built four miles from the famed Wakulla Springs. This past week, eight groups, including the Wakulla Springs Alliance, Friends of Wakulla Springs, the Sierra Club Florida and Clean Water Wakulla called on members and allies to be in Crawfordville on Aug. 7, when the Commission considers an amendment to its comprehensive plan and a request by a Bainbridge, Georgia oil company to change the zoning for a parcel of land from agricultural to commercial. "We're going to drive all the turnout we can," said Ryan Smart of the Florida Springs Council. 
___
Big congratulations to the Moore team — For the 14th consecutive year The Moore Agency was named one of Florida's Best Companies to Work For by Florida Trend magazine. The 2023 list ranks 100 companies in small, medium and large employer categories based on workplace policies, practices, philosophy, systems and demographics. "We credit our strong culture at Moore for our 92% employee retention rate" said Moore Found & CEO Karen Moore, "and I think it's the biggest reason behind our 98% client retention rate." Moore's President and COO Terrie Ard added, "At Moore, our philosophy is that each employee is the most important asset in the company, which is why our culture ranks among the highest, not only in Florida, but nationally." The Best Companies program is managed by Florida Trend and Workforce Research Group and is endorsed by the HR Florida State Council.
Keep on winning, Moore!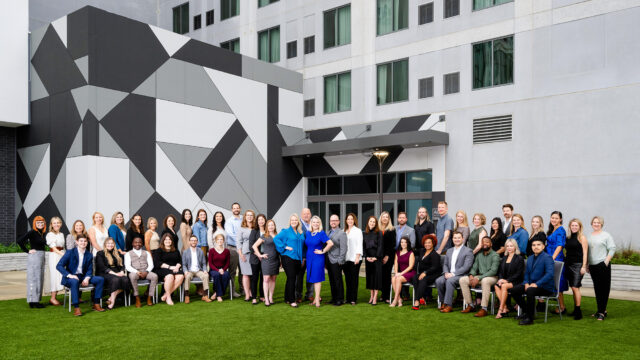 — SITUATIONAL AWARENESS —
—@RonDeSantis: How many of America's decisions are being made in consultation with the CCP? This is a gross violation of our national security and a recipe for disaster. The (Gov. Ron) DeSantis administration will not be consulting the Chinese Communist Party on ANY national decisions. When I'm President, I will fully unleash American energy production and will never ask permission from our adversaries to put America's interests first.
Tweet, tweet:
Looks like Florida Gov. Ron DeSantis and his wife Casey made an appearance at the Des Moines wedding of Iowa state Rep. Taylor Collins tonight pic.twitter.com/Xfb3pczASR

— Brianne Pfannenstiel (@brianneDMR) August 6, 2023
—@AudreyGibsn2eet: I decide to tweet a little more and omg where is my bluebird? Discovered this ominous X thing! Kind of indicative of a ridiculous thing happening in Florida & a thing that should happen umm in say 2024.
Tweet, tweet:
The Big Ten is expected to approve Oregon and Washington as new members, barely 14 months after it welcomed UCLA and USC beginning in 2024.

The nation's oldest athletics conference will have 18 members and span from coast to coast. pic.twitter.com/r5KkUi0DNx

— The Athletic (@TheAthletic) August 4, 2023
— DAYS UNTIL —
'Billions' final season premieres — 4; Beyoncé's 'Renaissance' tour in Tampa — 9; Port Orange, Lake Helen, Ponce Inlet to hold elections — 15; The first GOP Presidential Primary debate — 16; 'Ahsoka' premieres on Disney+ — 16; 'Gran Turismo' premieres — 18; The U.S. Open begins — 21; 2023 Florida Chamber Technology & Innovation Solution Summit — 24; Florida House Fall 2023 Interim Committee Meetings begin — 42; Martin Scorsese's 'Killers of the Flower Moon' premieres — 60; Taylor Swift Eras Tour stops in Miami — 72; 2023 Florida Chamber Annual Meeting & Future of Florida Forum — 77; Britney Spears memoir 'The Woman in Me' drops — 78; 'Dune: Part Two' premieres — 88; Suncoast Tiger Bay Club hosts 'Evening with the Tigers' — 92; 'Captain Marvel 2′ premieres — 95; Formula 1 will take over the Las Vegas Strip — 102; Ridley Scott's 'Napoleon' premieres — 108; Florida TaxWatch's Annual Meeting begins — 114; 2023 Florida Chamber Annual Insurance Summit — 128; Matt Dixon's 'Swamp Monsters: (Donald) Trump vs. DeSantis ― the Greatest Show on Earth (or at Least in Florida)' released — 155; Florida's 2024 Regular Session begins — 155; Florida TaxWatch's State of the Taxpayer Dinner — 159; South Carolina Democratic Primary — 176; New Hampshire and Nevada Democratic Primaries — 183; Georgia Democratic Primary — 189; South Carolina GOP holds first-in-the-South Primary — 200; Michigan Democratic Primary — 206; 'A Quiet Place: Day One' premieres — 216; 2024 Oscars — 218; 'Deadpool 3' premieres — 267; 'Kingdom of the Planet of the Apes' premieres — 287; Opening Ceremony of the 2024 Olympic Games — 354; 'Captain America: Brave New World' premieres — 354; New 'Alien' premieres — 375; Georgia Tech to face Florida State in 2024 opener in Dublin — 383; 'Thunderbolts' premieres — 501; 'Blade' reboot premieres — 557; 'Fantastic Four' reboot premieres — 634; 'Moana' premieres — 690; 'Avatar 3' premieres — 865; 'Avengers: The Kang Dynasty' premieres — 998; Untitled 'Star Wars' movie premieres — 1,020; Another untitled 'Star Wars' movie premieres — 1,233; 'Avengers: Secret Wars' premieres — 1,372; 'Avatar 4' premieres — 2,328; 'Avatar 5' premieres — 2,691.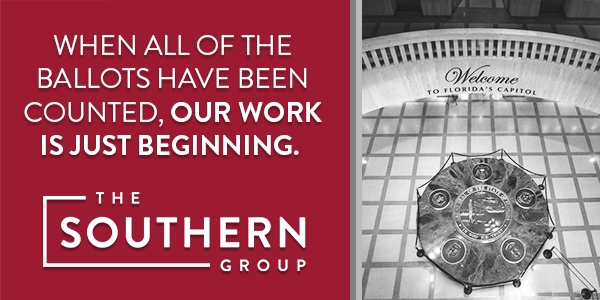 — TOP STORY —
"Ron DeSantis says Donald Trump's stolen-election theories were all false" via Amy Wang and Hannah Knowles of the Washington Post — DeSantis has for months dodged questions about Trump's efforts to overturn his 2020 Election loss. On Friday, however, the Florida Governor offered the strongest rejection he has so far of the notion of a stolen election.
"I've said many times: The election is what it is," DeSantis said, according to audio from an Iowa campaign event Friday. "All those theories that were put out did not prove to be true."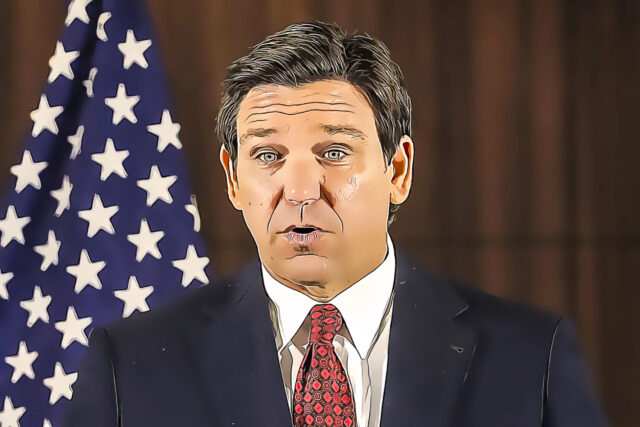 DeSantis did not call out Trump by name and hedged his answer somewhat by saying that the 2020 Election was not "conducted the way I think that we want." He pointed to Florida as an example of a well-run election, in which there was a "transparent process" in counting the votes and no "ballot harvesting" — a disparaging term to describe the legal practice of collecting and submitting mail ballots from others.
He also accused the government of working with social media companies to "stifle information" ahead of the 2020 Election, which Facebook and Twitter officials have denied.
"But that's different than saying 'Maduro stole votes' or something like that," DeSantis added, referring to an unfounded claim that Venezuelan President Nicolás Maduro somehow influenced the vote. "Those theories, you know, proved to be unsubstantiated."
At a campaign event last month, DeSantis shifted course and knocked Trump for his behavior on Jan. 6 — but he did not endorse a criminal investigation or charges against Trump and reiterated now-common Republican allegations that the Justice Department is politically biased.
—"DeSantis calls Trump's 2020 Election theories 'unsubstantiated'" via Christine Mui of POLITICO 
"DeSantis criticizes Trump's 'juvenile' behavior: 'Let's set a good standard for our children to follow'" via Alec Dent of The Messenger — "That is not the way a great nation should be conducting itself," said DeSantis at New Hampshire town hall. "That is not the way the President of the United States should be conducting himself." "As Republicans, that will cause us to lose if we behave that way," DeSantis added. DeSantis said he believed debates should be focused on the issues, not personal traits. "We teach our kids to treat people the way you would want to be treated yourself," said DeSantis. "[Trump] is running in 2024 on the things he promised to do in 2016 and didn't do."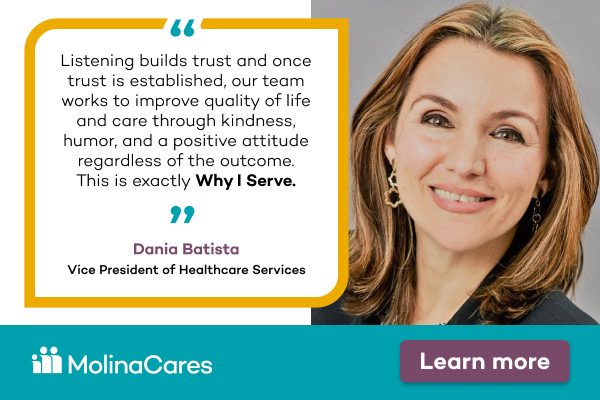 — THE TRAIL —
"DeSantis' biggest donor warns he may stop funding campaign" via Alexandra Ulmer of Reuters — Hotel entrepreneur Robert Bigelow, the biggest individual donor to a group supporting DeSantis' presidential bid, told Reuters on Friday he will not donate more money unless the Florida Governor attracts new major donors and adopts a more moderate approach. The comments by Bigelow, who gave $20 million to the pro-DeSantis "Never Back Down" super PAC in March, underscore donor concerns about the Florida Governor's struggling campaign, which has been unable to make a dent in Trump's huge lead for the 2024 Republican nomination. "He does need to shift to get to moderates. He'll lose if he doesn't … Extremism isn't going to get you elected," Bigelow said in an interview, adding that he had communicated these concerns to DeSantis' campaign.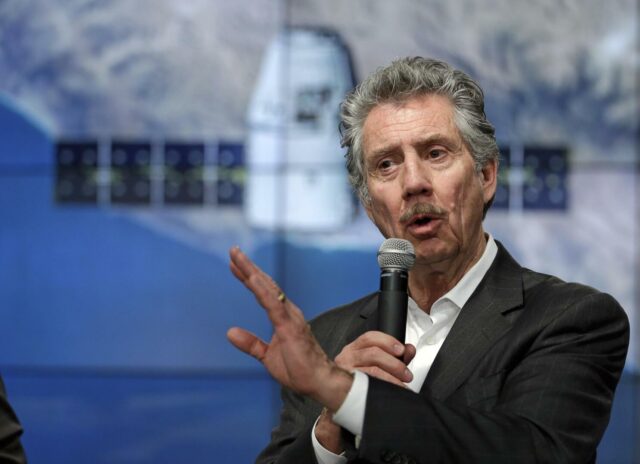 "DeSantis' conservative populism has left some donors chafing" via Sally Goldenberg and Gary Fineout of POLITICO — As he has stumbled and continued warring with select corporations — engaging in a protracted legal battle with Disney, threatening to sue Bud Light's parent company and challenging businesses over environmental, social and governance goals known as ESG — big business is starting to show signs of irritation. "DeSantis made a fatal error — his whole anti-Disney, anti-corporate stance is so foolish," said Kathy Wylde, president and CEO of the Partnership for NYC — a trade organization that represents Wall Street executives. "I know a donor to him who sat him down and told him what a mistake this was early on, and he didn't care."
"DeSantis camp hit by gloom as aides worry race is slipping away" via Nancy Cook of Bloomberg — Several aides believe the Republican candidate's bid lacks a coherent strategy and message, according to people familiar with the campaign. The operation is disorganized, with different teams pursuing their own agendas, and little communication between groups. Even posting an official message on X, the platform formerly called Twitter, is rife with bureaucracy, according to people briefed on the communications strategy. The Governor and his wife, Casey DeSantis, must personally approve many of the messages — a process that can take two days and can slow their ability to respond to campaign developments, they said. Some at the highest rungs of the campaign leadership consider the operation flawed and worry they are watching the Florida Governor's chances of winning the GOP nomination slip away.
—"'Falling off a cliff:' Could DeSantis campaign flame out entirely?" via Steven Lemongello of the Orlando Sentinel 
"DeSantis rips NBA players for criticizing Magic's $50K donation" via Steven Lemongello of the Orlando Sentinel — "It appears the NBA took a break from protesting our anthem and bending the knee to Communist China to chirp about my policies," DeSantis wrote on X. The Magic, owned by Dan DeVos and whose family are longtime Republican donors, gave the money to Never Back Down on May 19, a week before DeSantis announced his campaign. Betsy DeVos served as Trump's Secretary of Education. The National Basketball Players Association, the union representing NBA players, called the Magic's contribution "alarming given recent comments and policies of its beneficiary," DeSantis. DeSantis has used the same "chirp" phrase to describe Vice President Kamala Harris' criticism of the Black History standards, which she made in two trips to the state this Summer.
"DeSantis seeks to fundraise off Orlando Magic donation controversy and criticism from NBA players' union" via Fredreka Schouten of CNN — DeSantis' campaign is seeking to raise money off criticism by the NBA players' union of an Orlando Magic donation to a super PAC that supports his presidential bid. In a text message Friday, the Republican's presidential campaign said it appeared that the NBA had taken a "break from protesting our anthem and bending the knee to Communist China to chirp about Gov. DeSantis." "Under his presidency, America will NEVER bend the knee to China," it added. The fundraising text included the National Basketball Players Association statement Thursday that slammed the team's financial support for the pro-DeSantis super PAC.
"DeSantis super PAC shares cost for private air travel in unusual deal" via Michael Scherer and Isaac Arnsdorf of The Washington Post — An independent group funding much of DeSantis' presidential effort has become a joint investor with his campaign in a private transportation management company that provides lower-cost airplane leases for the Florida Governor. The unusual agreement — which allows both the DeSantis campaign and the Never Back Down super PAC to lease planes in a larger volume at lower market rates — is yet another way that DeSantis and his allies have found to use unlimited donations to help cover the cost of activities historically borne directly by official campaigns. Under the arrangement, both entities bought partial ownership of an airplane lease or leases. The agreement required each group to pay the costs of operations, including crew, fuel, and airport fees when they use the planes.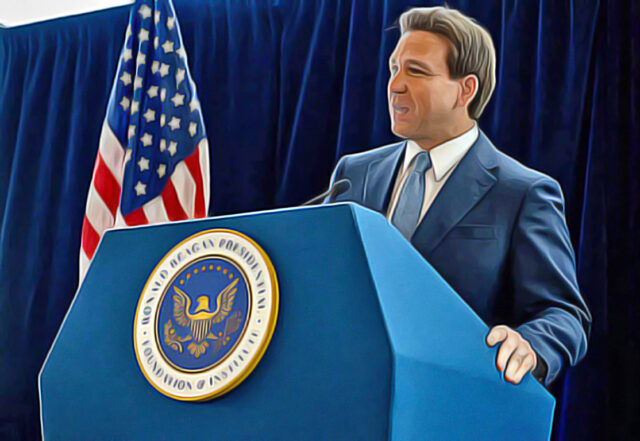 "DeSantis touts record against antisemitism in New Hampshire" via Andrew Zhang of POLITICO — During a prerecorded town hall that aired on Friday night, DeSantis was quick to distance himself from the idea that his campaign was associated with supporters who espoused antisemitic viewpoints. "There's been nobody that's been stronger on these issues in any part of the country than me," DeSantis said, citing his record on beefing up Holocaust education standards in Florida and his fierce opposition to the BDS movement, a Palestinian-led effort that aims to economically constrain Israel. Additionally, in the wide-ranging conversation on New Hampshire television station WMUR, DeSantis continued railing against critics of Florida's new Black history education curriculum and said he wouldn't substantively change Social Security.
"Trump is still DeSantis' main rival. But watch out for Tim Scott." via Andrew Long of the Tampa Bay Times — DeSantis' team last month put together a confidential memo reaffirming a plan to focus on early Primary states and continue chipping away at Trump's support. But it also singled out Scott as a growing rival. Scott — the only Black Republican in the U.S. Senate — and DeSantis both hold strong conservative credentials, including A+ ratings from the National Rifle Association and 100% marks from the National Right to Life Committee. Each candidate champions clamping down on illegal immigration and combating China, and Scott has largely agreed with DeSantis' sweeping education changes in Florida, especially the banning of critical race theory and discussions of gender identity and sexual orientation in the classroom. Scott has also swiped at DeSantis for staying mum about whether he'd enact a federal ban on abortion.
"'What a joke': Gavin Newsom's team slams DeSantis' debate proposal" via Christina Zhao, Bianca Seward, Alec Hernández and Jesse Rodriguez of NBC News — "What a joke," Newsom spokesperson Nathan Click said in a statement in response to the proposal that DeSantis' team sent Fox News host Sean Hannity a day earlier. "DeSantis' counterproposal is littered with crutches to hide his insecurity and ineptitude — swapping opening statements with a hype video, cutting down the time he needs to be on stage, adding cheat notes and a cheering section," Click said. "Ron should be able to stand on his own two feet. It's no wonder Trump is kicking his ass."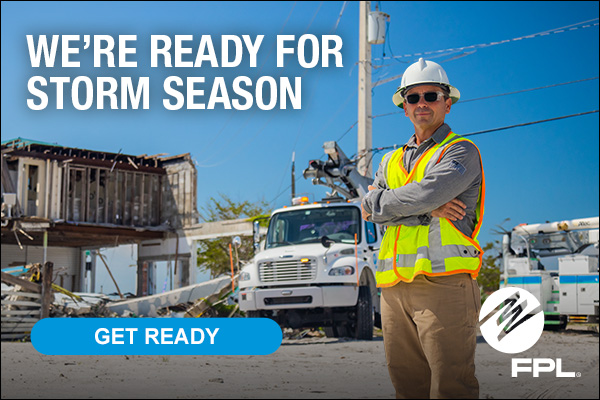 — MORE 2024 —
"Are GOP voters tiring of the war on 'wokeness'?" via Jonathan Weisman of The New York Times — For Republican candidates, no word has hijacked political discourse quite like "woke," a term few can define but many have used to capture what they see as left-wing views on race, gender and sexuality that have strayed far beyond the norms of American society. The term has become a quick way for candidates to flash their conservative credentials but battling "woke" may have less political potency than they think. Though conservative voters might be irked at modern liberalism, successive New York Times/Siena College polls of Republican voters nationally and then in Iowa found that candidates were unlikely to win votes by narrowly focusing on rooting out left-wing ideology in schools, media, culture and business.
"Poll: Tight race for 2nd in New Hampshire between Chris Christie, DeSantis" via A.G. Gancarski of Florida Politics — The survey conducted last month shows just two points separate the Florida Governor and the former New Jersey Governor, with both men in low double digits. DeSantis stands at just 13%, two points up on Christie's 11%. Close behind them are Ramaswamy (8%), Nikki Haley (7%), and Scott (7%). This shows a functional diffusion of the opposition vote to Trump, who still leads comfortably at 34%, but far short of the majority.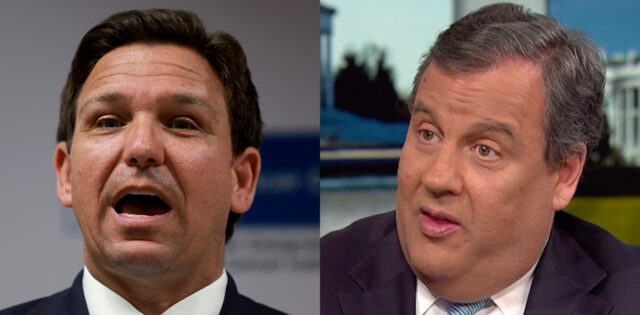 "Trump leads GOP in Iowa, but his hold is less dominant" via Jonathan Weisman of The New York Times — Trump's pull among likely Republican voters is less dominant in Iowa than it is nationwide, though he still leads his nearest rival, DeSantis, in the key early state by double digits, according to a new New York Times/Siena College poll. The survey of 432 likely Iowa caucusgoers was taken before a third indictment against Trump was made public, charging him with federal crimes connected to his efforts to cling to office after losing re-election in 2020. But any dent in his dominance in the Hawkeye state may have more to do with factors like personality flaws and voters' fatigue after eight years of Trumpian drama than his latest legal travails. Iowa Republicans showed some real doubts about which candidate — Trump or DeSantis — is more moral, likable or able to beat Joe Biden in 2024.
 —"Vivek Ramaswamy overtakes DeSantis in presidential betting odds" via A.G. Gancarski of Florida Politics
"Anti-Trump Republican candidates say they see donor bumps when they attack him" via Isabella Murray of ABC News — A few Republican presidential candidates polling near the middle and back of the Primary field say they have found a fundraising sweet spot: Cash flows in when they jab at Trump, even if their voter support doesn't jump the same way. Former Vice President Mike Pence, former Arkansas Gov. Asa Hutchinson and former Texas Rep. Will Hurd are among the 2024 GOP hopefuls still trying to meet the donor thresholds to make it on the first Republican Primary debate stage on Aug. 23 in Milwaukee. But all three are inching nearer to the Republican National Committee-set benchmark of meeting 40,000 unique donors from 20 different states.
"The 2020 Election fueled a crisis of democracy. Voters fear a repeat in 2024." via Aaron Zitner and Annie Linskey of The Wall Street Journal — Close to 70% of Republicans believe that Biden didn't legitimately win the election, several polls show, despite multiple federal and state investigations, as well as court decisions, finding no evidence of fraud extensive enough to have changed the result. Democrats are nearly uniform in believing Biden won fair and square. ­­In a CNN poll taken in July, half the respondents, including roughly equal shares from each party, said they thought it was very or somewhat likely that elected officials in the next few years would successfully overturn an election that their party didn't actually win. An AP-NORC poll in June found that only 44% of Americans were confident that the 2024 Election result would be tallied accurately, though Democrats believed far more than Republicans that votes would be properly counted.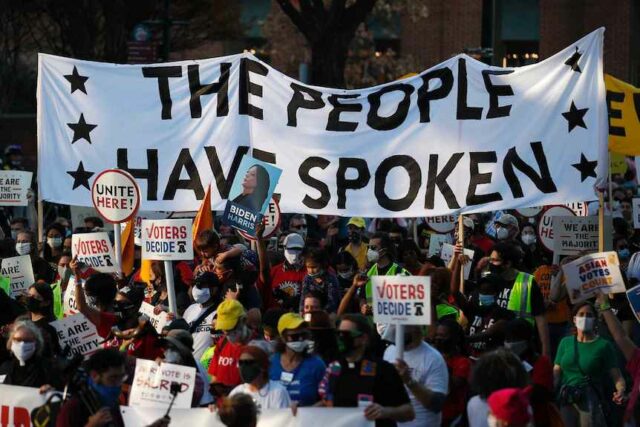 "'Whistling past the graveyard': Dem fear grows over massive grassroots fundraising hit" via Jessica Piper of POLITICO — One of the best online fundraising days for Democrats this year was the day of Biden's campaign launch, but even that day's haul was meager compared to his campaign kickoff four years ago. That's among the findings of an analysis of fundraising for the first half the year through ActBlue, the party's primary donation processor. Small-dollar giving at the federal level totaled $312 million in the first half 2023, a drop-off of more than $30 million compared to this point in the 2020 cycle. The platform also had 32 percent fewer donors in the second quarter this year compared to four years prior, although its total fundraising increased slightly due to several factors, including more recurring donors and greater giving to non-federal groups.
"Anguish in Camelot: Robert Kennedy, Jr. campaign roils storied political family" via Peter Baker of The New York Times — Kennedy has become a source of deep anguish among his many siblings, cousins, nieces and nephews, one that is testing the bonds of what was once known as the royal family of American politics. His relatives by and large do not want him to run, do not support his campaign, disdain his conspiratorial musings and almost universally admire Biden, a longtime friend of the family who keeps a bust of Kennedy in the Oval Office. "It must be painful for them," said Bob Shrum, who for years was one of the leading advisers to Edward M. Kennedy. "He's been through some struggles himself," Shrum added of Bobby, "and I think they want to love him. But at the same time, they can't abide this. It's very sad at every level."
— EPILOGUE TRUMP —
"Trump's threatening post flagged by U.S. prosecutors to judge" via Joseph Ax of Reuters — U.S. prosecutors flagged a threatening social media post from Trump in a late-night court filing on Friday, arguing that it suggests he might intimidate witnesses by improperly disclosing confidential evidence received from the government. On his Truth Social site on Friday, Trump wrote, "IF YOU GO AFTER ME, I'M COMING AFTER YOU!" In the filing in Washington federal court, the office of Special Counsel Jack Smith said Trump's social media post raised concerns that he might publicly reveal secret material, such as grand jury transcripts, obtained from prosecutors. Meanwhile, in Georgia, where other prosecutors are investigating Trump's efforts to overturn election results in that state, authorities tightened security around the Fulton County courthouse in Atlanta. That city has been preparing for the possible announcement of what would be Trump's fourth criminal indictment this year.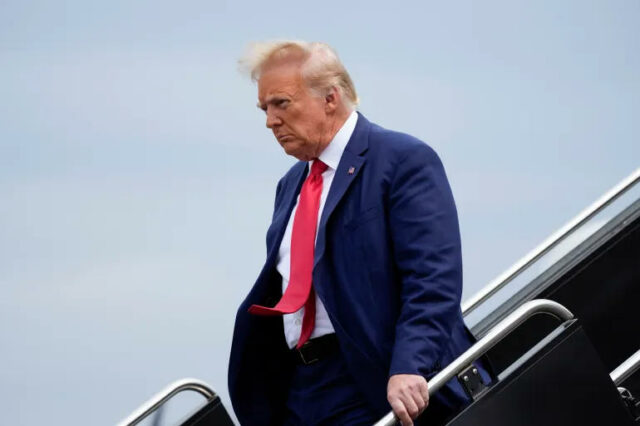 "Trump boasts at Alabama fundraiser that he needs 'one more indictment to close out this election'" via Michelle L. Price and Kim Chandler of The Associated Press — Trump, fresh off his third appearance in court as a criminal defendant, delivered a speech full of defiance and bluster on Friday night, insulting prosecutors and declaring that the charges he faces only help his 2024 campaign. "Any time they file an indictment, we go way up in the polls," Trump said at a Republican Party dinner in Alabama. "We need one more indictment to close out this election. One more indictment, and this election is closed out. Nobody has even a chance." 
"How Trump will fight back in court" via Ruth Marcus of The Washington Post — The indictment of Trump lays out four felony counts: conspiracy to defraud the United States; conspiracy to obstruct an official proceeding; obstruction and attempt to obstruct an official proceeding; and conspiracy against voting rights. Trump's lawyers will surely move to challenge the legal sufficiency of the case, arguing that the allegations, even if true, don't amount to a crime and filing a motion to dismiss the indictment even before the case goes to trial. I think they'll lose; even if some charges are knocked out or pared back, prosecutors will be able to proceed on others. Trump will then have to wait for an appeal, if he is convicted, to raise the legal arguments again.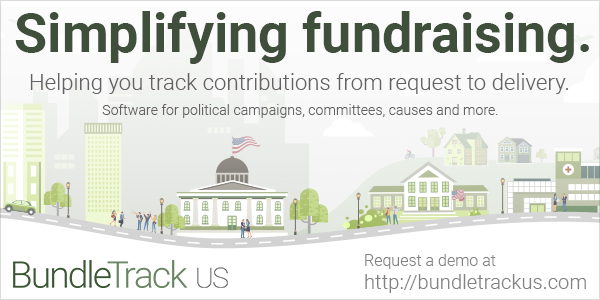 — DOWN BALLOT —
"Push for Debbie Mucarsel-Powell to take on Rick Scott is growing" via Gary Fineout of POLITICO — There's a growing chorus of Democratic-aligned groups calling for former Rep. Debbie Mucarsel-Powell to challenge Republican incumbent Sen. Scott, including organizations eager to see a second Hispanic woman in the Senate. Senate Democratic leaders have urged Mucarsel-Powell, a Miami Democrat who served one term in Congress before losing a re-election bid in 2020, to take on Scott in a race that could prove pivotal in Democratic efforts to keep control of the Senate. Mucarsel-Powell is still weighing whether to challenge Scott, the former two-term Governor and multimillionaire who could pour unlimited amounts of his own money into the contest.
Scott highlights Sheriff endorsements in new ad — U.S. Sen. Scott is highlighting endorsements for his from 59 county Sheriffs in a new video ad. The video features several Sheriffs praising Scott for being on the "front line" to ensure law enforcement officers are "protected" and "have every tool they need to do their jobs." "Rick Scott has never failed to deliver for the law enforcement officers in the great state of Florida and most importantly for the law enforcement officers around the country," Citrus County Sheriff Mike Prendergast said. Scott will face a Democrat on the statewide ballot next year. Of the current crop of declared candidates, his most likely opponent is former congressional candidate Phil Ehr, who entered the race last month.
To watch the ad, please click on the image below:
"Two Tampa Democrats face familiar state House challengers" via William March of the Tamp Bay Times — Two Republicans who ran unsuccessfully in 2022 against well-established Democratic state Reps. Fentrice Driskell and Susan Valdes have filed to try again in 2024, perhaps encouraged by their better-than-expected performances in the 2022 GOP wave election. U.S. Army veteran Lisette R. Bonano has filed against Driskell after losing 54% to 46% percent in 2022 as a political newcomer. Bonano is a former Army lieutenant colonel and a human resources and civil affairs officer. Tampa native Maura Cruz Lanz, a retired executive in her Cuban expatriate family's construction company, has filed against Valdes after running unsuccessfully for a Hillsborough County Commission seat in 2020 and losing to Valdes by 53% to 47% in 2022.
"Democrat Derek Reich signs up for rematch against Fiona McFarland" via Jacob Ogles of Florida Politics — The Democrat jumped into a race against an incumbent late in 2022 and never matched the fundraising. But as he launches another campaign in state House District 73, he expects attracting donations will be easier than ever. "It is much easier to fundraise with what DeSantis has done in Florida and what Fiona McFarland has enabled," Reich said. "Abortion is completely banned essentially. People around the New College community are fired up." He's running in the district where voters in 2020 were closely divided between Trump and Biden. But it's also where McFarland in November beat him by 11 percentage points.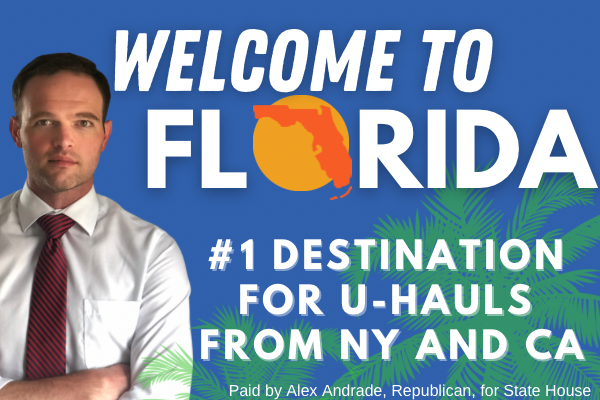 — DESANTISY LAND —
"DeSantis says he was too busy overseeing an execution in Florida to watch the Trump arraignment" via Bryan Metzger of Business Insider — "I saw a little bit," he said, according to the New York Times. "Unfortunately, one of the things as Governor that you have to do is oversee executions. So, we had an execution yesterday, so I was tied up with that for most of the day." At that same campaign stop, DeSantis also made his strongest comments yet about Trump's 2020 Election claims. "It was not an election that was conducted the way I think that we want to, but that's different than saying [Venezuelan President Nicolas Maduro] stole votes or something like that," he said. "Those theories, you know, proved to be unsubstantiated."
"DeSantis appointee to Disney Board taught seminar using discredited research claiming White people were slaves in America" via Andrew Kaczynski, Em Steck and Steve Contorno of CNN — An appointee by DeSantis to an oversight board of Disney's special tax district taught a seminar in 2021 falsely claiming "Whites were also slaves in America," using discredited research to say there was an "Irish slave trade." The comments were made by Ron Peri, one of five people DeSantis appointed earlier this year to oversee the Central Florida Tourism Oversight District to replace the old board after the company spoke out against what critics dubbed the "Don't Say Gay" law in Florida. Peri, an Orlando-based pastor and CEO of a Christian ministry group called The Gathering, made the comments in an hourlong class for his group posted on YouTube about critical race theory called "Cunningly Devised Fables."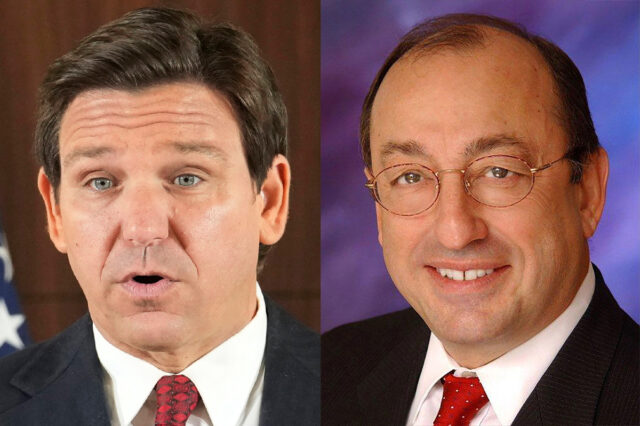 "DeSantis' 'anti-woke' bills are costing Florida millions of dollars in business" via Alicia Wallace of CNN — The fallout is starting to spread to a key economic artery for a state heavily reliant upon tourism taxes: Florida's convention business. In recent weeks, at least a dozen organizations have announced plans to either cancel or relocate their upcoming conferences scheduled to take place in Florida, making a statement by having their thousands of attendees and millions of dollars flow into other states deemed safer and more welcoming. Tourism officials and community organizations in the state say what's happening now may be just the beginning. "Unlike leisure business, conference business is long term," said Stacy Ritter, president and chief executive officer of Visit Lauderdale. "We're booking '26 to '30 now, so any impact that this might have is not going to be seen for years to come."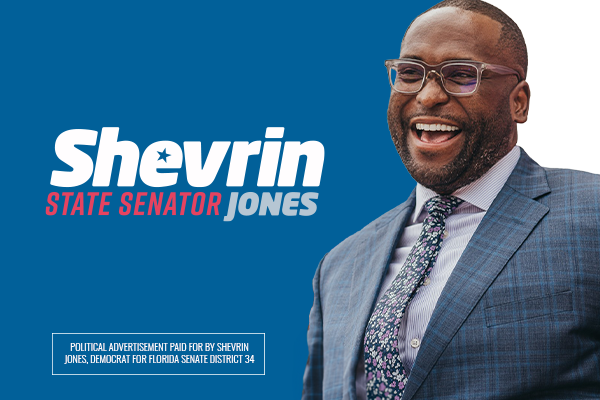 — STATEWIDE —
"DeSantis' office announces key personnel moves on executive team" via Will Witt of The Florida Standard — Anastasios Kamoutsas will be joining as Deputy Chief of Staff, Cody Farrill, who currently serves as Cabinet Affairs Director, is transitioning to a new role as Deputy Chief of Staff, Jason Mahon has been named Communications Director and Peter Cuderman has been elevated to Director of Legislative and Intergovernmental Affairs. All four have played key roles in the Governor's administration over the last year.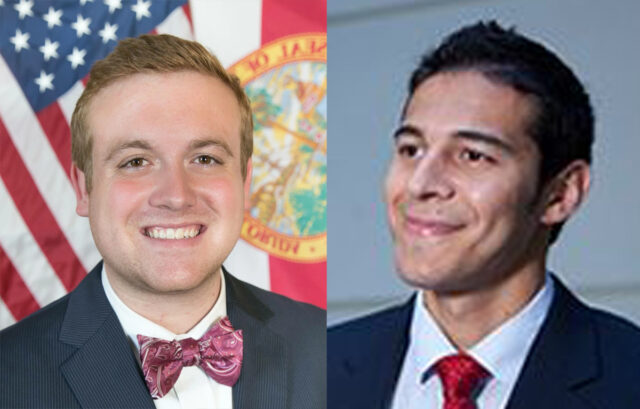 —"DeSantis fills out Big Cypress Basin Board with three new members" via Florida Politics 
"In a reversal, Advance Placement Psychology may be allowed in Florida schools after all" via Sarah Mervosh of The New York Times — Students may be permitted to take Advanced Placement Psychology in the coming school year, officials said Friday, a day after the College Board had revoked its support for the course in Florida, asserting that it had been "effectively banned" by the state's Department of Education. AP Psychology, one of the most popular Advanced Placement courses across the country, has been the subject of the latest tug of war between the College Board, an influential nonprofit organization that oversees Advanced Placement courses and the SAT, and the state. The Florida Department of Education and the College Board released statements Friday suggesting that the course could continue to be taught in Florida, including the section on gender and sexual orientation, though many questions remained.
"Grand jury investigating bid-rigging involving DeSantis' education department" via Lawrence Mower and Ana Ceballos of the Tampa Bay Times — A federal grand jury is investigating allegations of bid-rigging involving DeSantis' Department of Education, charter school operators and the control of a small North Florida school district. Federal authorities issued a subpoena to the Jefferson County School District in June seeking communications between district officials, charter school lobbyists and former top officials in DeSantis' education department. It also seeks records relating to the department's attempt to steer a multimillion-dollar contract to a politically connected company with ties to DeSantis' former Education Commissioner, Richard Corcoran. Federal coronavirus relief dollars would have funded the contract.
"Judicial organizations express concerns amid call for circuit consolidation" via Caden DeLisa of The Capitolist — Tensions are rising as organizations including the Florida Bar, the Florida Public Defender Association (FPDA), and a collection of 20 Chief Judges voice their concerns over the proposed consolidation of Florida's judicial circuits. One of the major issues raised during the Judicial Circuit Assessment Committee's meeting on Friday was the impact on elections and relevant campaign funds for judges running for elected positions in larger geographic areas. In presiding over a larger region, several groups expressed uncertainty over whether a sitting judge could adequately campaign while taking on a larger caseload and simultaneously campaign for election. 
"A COVID-19 (remember that?) Summer surge is hitting Florida, but there's a silver lining" via Chris Persaud of The Palm Beach Post — Another COVID-19 wave is sweeping Palm Beach County and Florida, but unlike previous Summers, this one has been far less dangerous. Sewage testing and regular COVID-19 testing show an undeniable surge of infections since early July. But few of those infected have gone to hospitals. Local doctors say the COVID-19-positive patients they have seen in recent weeks are not as sick as those they tended to during previous waves. That could be a result of immunity granted by vaccines and previous infection, doctors said, along with the latest coronavirus strains being weaker than their ancestors.
"How Florida let a top insurer abandon homeowners in their time of greatest need" via Brianna Sacks of The Washington Post — UPC, the ninth property insurer in Florida to go insolvent since 2021, and the largest to do so in 15 years, left many of its Florida customers facing what is predicted to be a powerful hurricane season with still unfixed, hazardous homes, drained life savings and, in some cases, no insurance to protect them. UPC hemorrhaged money over the past six years, in large part because of costly claims from a series of major hurricanes. During this time, the company began to cut insurance adjusters' damage estimates, and underpay and ignore increasingly desperate policyholders, according to a Washington Post investigation. The company also underestimated how much it would have to spend to cover claims, but still paid shareholders, including top executives who owned a significant percentage of the company, millions of dollars in dividends.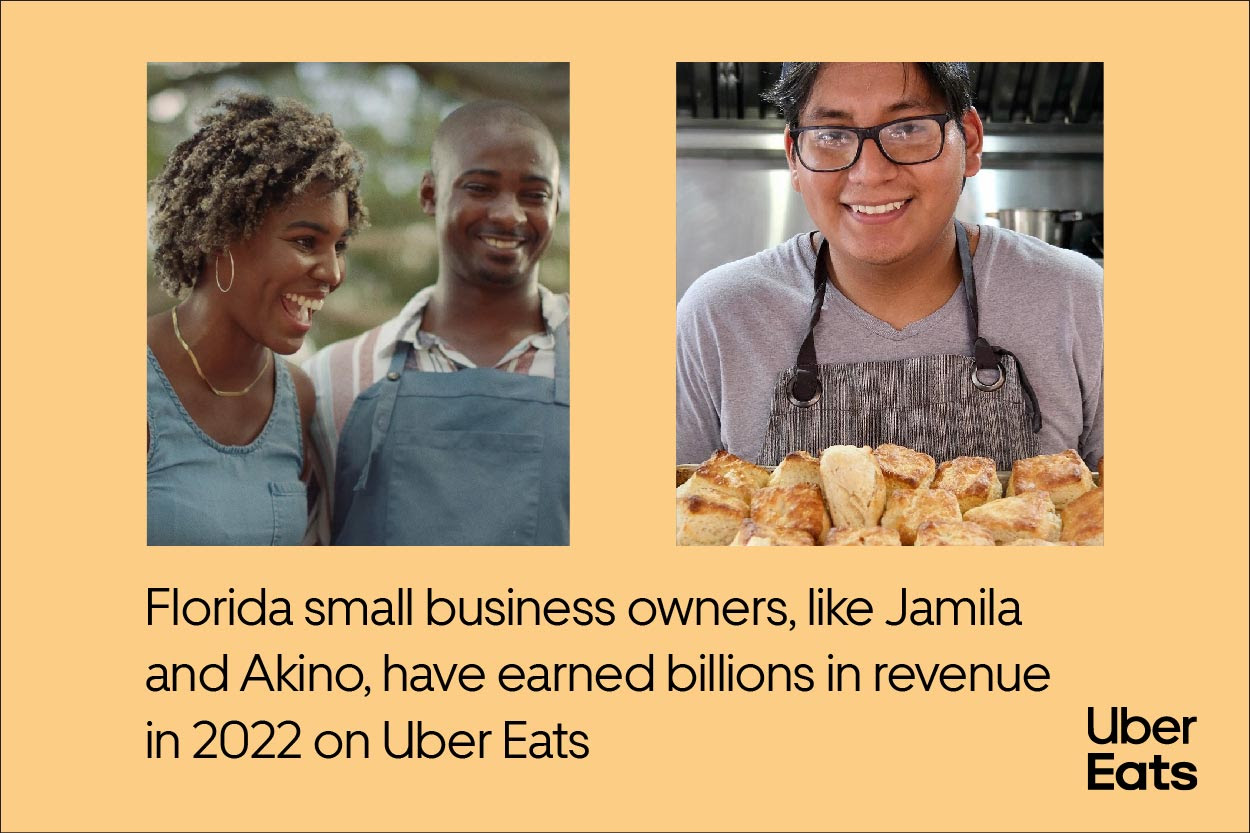 — LOCAL: S. FL —
"Parkland hosts a grim re-enactment of a school massacre" via Patricia Mazzei of The New York Times — The stillness felt eerie on Friday outside Marjory Stoneman Douglas High School in Parkland. Roads were closed. News crews waited across the street. A police helicopter thrummed overhead. Everyone present and all the surrounding neighbors knew what was about to happen. At noon, it began. Two loud sounds. Pop, pop! Gunfire. The rare re-enactment of a deadly mass shooting was underway. More than five years after a former student killed 17 people and injured 17 others at Stoneman Douglas High on Feb. 14, 2018, ballistics experts and technicians were reconstructing the massacre, gunshot by gunshot. The sounds were recorded for possible use in a civil trial against a former sheriff's deputy who failed to rush into the building as the shooting unfolded.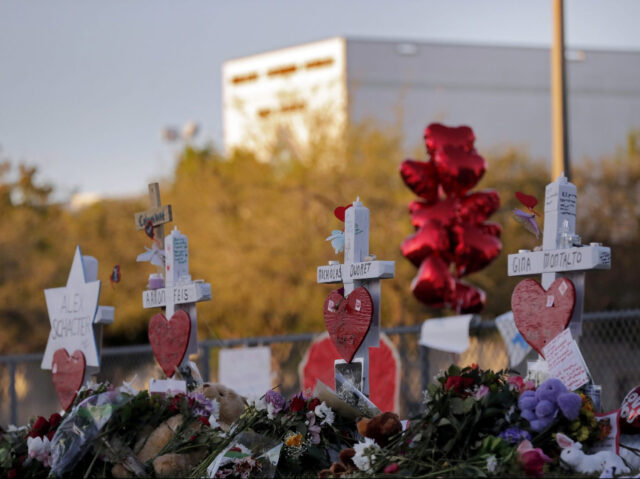 "A report accuses elected official of engaging in a 'pattern of bullying'" via Lisa J. Huriash of the South Florida Sun-Sentinel — A town-commissioned investigation into an elected official's behavior has wrapped up, concluding that Pembroke Park Commissioner Geoffrey Jacobs engaged in a "pattern of bullying, threatening harm, intimidation, public humiliation and retaliation." The inquiry centered on the alleged behavior of Jacobs at public meetings, town events, Town Halls, and his social media postings. Tonja Haddad Coleman, an attorney specializing in labor and employment law, wrote in her report that witnesses accused him of a "hostile, volatile, toxic workplace," and she found evidence "of foul and wholly inappropriate language, racial and ethnic slurs, abuse of power, and antisemitic, chauvinistic, homophobic, misogynistic, demeaning, and degrading commentary."
"Miami Lakes Mayor Manny Cid 'definitely leaning toward running' for Miami-Dade's top office" via Jesse Scheckner of Florida Politics — Cid has hardly been cagey about his plans next year when he reaches term limits as Mayor of Miami Lakes. He's fully committed to running for one of Miami-Dade County's seven county offices, though one stands out to him as most desirable. "I'm definitely leaning toward running for county Mayor," he said. "Most definitely. The more I go around the county and talk to people, the more I realize there is only one position (in which) I can solve all these issues for our residents. "Is that a final decision? No. I don't want to say, 'Hey, I'm doing that tomorrow. But it's leaning in that direction."
"Christopher Benjamin will skip third House term to run for Miami-Dade Judge" via Jesse Scheckner of Florida Politics — He had little difficulty keeping his seat last year, but Miami Gardens Rep. Benjamin will nevertheless forgo seeking a third term next year. Instead, the two-term Democratic state lawmaker will pursue a judgeship on the Miami-Dade Court. It's a job that better suits him now, he said, and he believes it'll benefit the community, too, in more ways than one. A lawyer and licensed real estate broker in private life, Benjamin filed paperwork last month to run for Judge, Group 29. It wouldn't be his first time on that side of the bench. Prior to winning office in 2020, he worked as a magistrate for the Traffic Division of the 11th Judicial Circuit.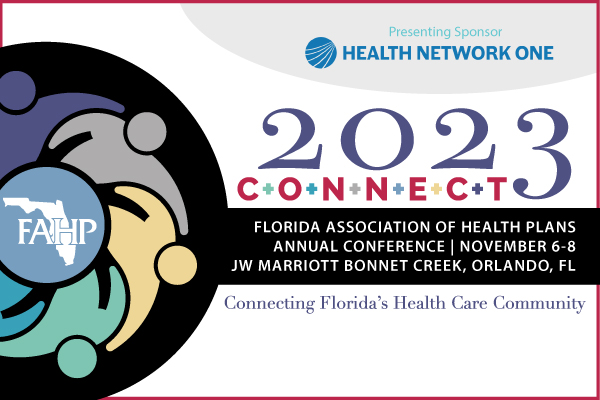 — LOCAL: C. FL —
"Orange, other Florida schools stick with alternatives to disputed AP psychology class" via Jeffrey Solochek of the Tampa Bay Times — Maria Vazquez, Superintendent of Orange County Public Schools, said Saturday via text that her district was for now still moving students out of AP psychology, as it announced Thursday. "At this time, we are proceeding with giving schools the choice of AICE and IB Psychology and AP Seminar," she wrote. Like the AP program, the AICE program run by Cambridge International and the International Baccalaureate program, dubbed IB, aim to offer challenging courses that high school students can use to earn college credit. The AP Seminar is a research-based class that allows focus on a variety of topics. Seminole County Public Schools would move most students scheduled for AP psychology into AP seminar but have them focus on psychology topics.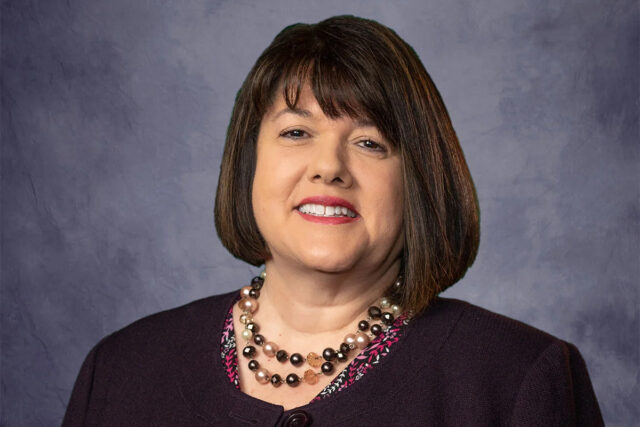 "Winter Garden's new restrictions on journalists are unconstitutional, First Amendment experts say" via Silas Morgan of the Orlando Sentinel — Winter Garden is facing criticism for a resolution restricting journalists' ability to directly ask questions of city leaders at public meetings. Resolution No. 23-02 was unanimously passed in February by four members of Winter Garden's five-member City Commission, including Mayor John Rees. One Commissioner was absent from the meeting. The resolution established "Rules of Conduct for the Media," including the prohibition of journalists using the citizen comment period at public meetings from asking questions to city officials or following city officials before, during or after meetings to ask questions.
"Black market vaping products could be laced with fentanyl, experts warn" via Valerie Boey of Fox 35 — Central Florida smoke shop owners are on alert after hearing about black-market vaping products from China that could be laced with fentanyl. The vaping products look harmless, but according to the Florida Retail Federation, they're considered dangerous and illegal. Investigators said a Georgia teenager was hospitalized after vaping from a tainted product. "I called 911. They found the vape inside of his underwear," his mother said. Lynda Amos said her 13-year-old son Zachary had a stroke and ended up in a coma after he was pressured to use a fentanyl-laced vape. "He still has no movement in his left arm. It's going to take a long time and a lot of therapy."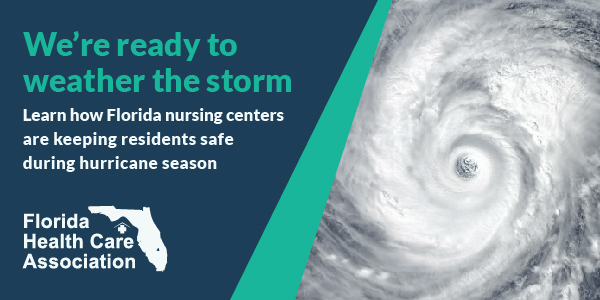 — LOCAL: TB —
"Tampa Mayor Jane Castor emboldened by transportation tax vote results?" via William March of the Tampa Bay Times — As she proposed a budget with a property tax rate increase of one mill, or about 16%, much of which would go for transportation, Mayor Castor likely was encouraged by the city's past votes on the All For Transportation sales tax measure. The countywide 1-cent sales tax passed easily countywide in 2018 but then was ruled in violation of the county charter because of a lawsuit by former Hillsborough County Commissioner Stacy White. Placed again on the 2022 ballot, it failed narrowly. But just in the precincts that make up the city of Tampa, the measure passed easily in both elections — suggesting political opposition to Castor's tax increase may be difficult to drum up.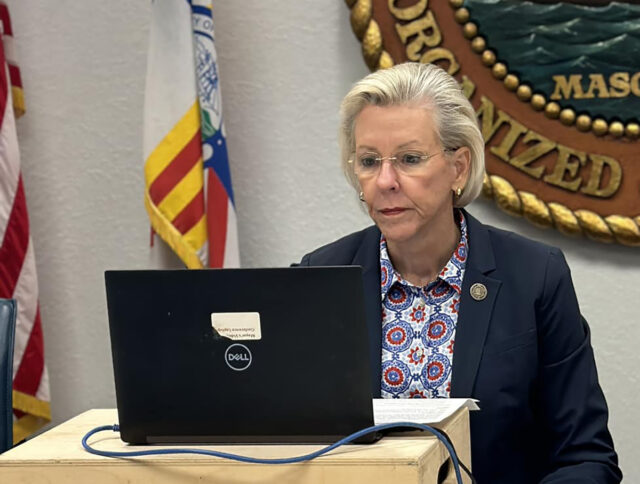 "Polk County elections chief agrees to make races partisan following demand letter from state lawyer" via Daniel McAuliffe of Florida Politics — Polk County Supervisor of Elections Lori Edwards has opted to host partisan contests after the state elections authority threatened legal action in a Friday letter. Edwards, a former Democratic state House member, had earlier refused to hold partisan races for some local seats, including her own. That changed on Friday after the top lawyer for the state elections authority wrote to Edwards. The Florida Department of State "will be forced to bring an action to enforce the performance of your duties in accordance with the Florida Election Code," wrote Joseph Van de Bogart, general counsel at the agency. In a brief response also dated Friday, Edwards agreed to conduct partisan contests for the seats at issue.
 — LOCAL: N. FL —
"Why Florida State is working with JPMorgan Chase, per report" via Ehsan Kassim of the Tallahassee Democrat — The reason Florida State has not left the ACC, as it becomes clear there isn't going to be a change in revenue structure coming, is a large exit fee (that equates to three times the revenue earned the year prior to departure) and a grant of media rights that runs through 2036. At a Board of Trustees Meeting on Wednesday, FSU President Richard McCullough called the school's situation "an existential crisis." On Friday, Sportico reported that "Florida State University is working with JPMorgan Chase to explore how the school's athletic department could raise capital from institutional funds, such as private equity, according to multiple people familiar with the plans."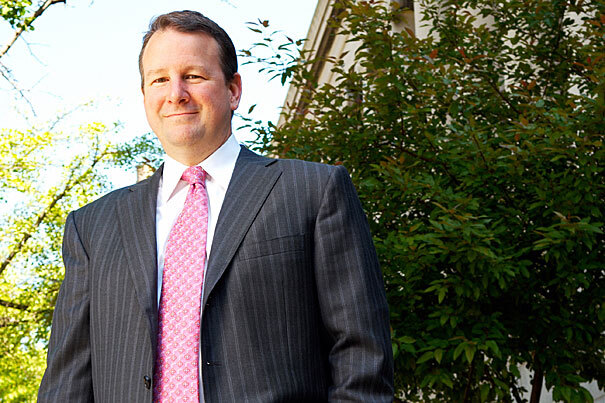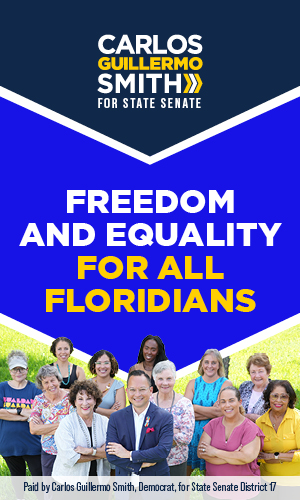 — TOP OPINION —
"The Founders anticipated the threat of Trump" via Jeffrey Rosen of The Wall Street Journal — A key concern of James Madison and Alexander Hamilton was that demagogues would incite mobs and factions to defy the rule of law, overturn free and fair elections and undermine American democracy.
"The only path to a subversion of the republican system of the Country is, by flattering the prejudices of the people, and exciting their jealousies and apprehensions, to throw affairs into confusion, and bring on civil commotion," Hamilton wrote in 1790. "When a man unprincipled in private life, desperate in his fortune, bold in his temper … is seen to mount the hobby horse of popularity," Hamilton warned, "he may 'ride the storm and direct the whirlwind.'"
The Founders designed a constitutional system to prevent demagogues from sowing confusion and mob violence in precisely this way. The vast extent of the country, Madison said, would make it hard for local factions to coordinate any kind of mass mobilization. The horizontal separation of powers among the three branches of government would ensure that the House impeached, and the Senate convicted corrupt Presidents. The vertical division of powers between the states and the federal government would ensure that local officials ensured election integrity.
And norms about the peaceful transfer of power, strengthened by George Washington's towering example of voluntarily stepping down from office after two terms, would ensure that no elected President could convert himself, like Caesar, into an unelected dictator.
"The idea of introducing a monarchy or aristocracy into this Country," Hamilton wrote, "is one of those visionary things, that none but madmen could meditate," as long as the American people resisted "convulsions and disorders in consequence of the acts of popular demagogues."
— OPINIONS —
"Liberal democracy in the ICU" via Andrew Sullivan of The Weekly Dish — I've not stinted these past few years in showing how the Democrats' and elite-liberal Whites' adoption of left extremism in every single cultural dispute has deepened tribalism on both sides and eroded liberal democracy and its institutions from within. Their overt race and sex discrimination, their embrace of critical race, gender, and queer theory, their insouciance toward borders, their censorship of dissent, and their undisguised contempt for half the country have made everything worse. We are entering late-stage democratic collapse, where tribalism overwhelms reason, common trust evaporates, debate is gone, norms destroyed, and all that matters is the purity of the extremes, and who can win power by any means.
"The normal paths to beating Trump are closing" via Ross Douthat of The New York Times —Trump won in 2016 by exploiting the weak points in this abnormalizing strategy, as both his Republican Primary opponents and then Hillary Clinton failed to defeat him with condemnation and quarantines, instead of reckoning with his populism's substantive appeal. But when this abnormalizing effort was successful (certainly more successful than I expected), it seemed to open an opportunity for normalizers within the Republican Party, letting a figure like DeSantis attack Trump on pragmatic grounds, as a proven vote loser whose populist mission could be better fulfilled by someone else. One way or another, 2024 increasingly looks like a full-abnormalization campaign. The fact that the indictments are making it tougher to unseat Trump as the GOP nominee is just tough luck for anti-Trump conservatives.
"The one trial that must be televised" via Steve Bousquet of the Orlando Sentinel — It's the most important trial in American history. The defendant, Trump, is accused by the federal government of a criminal conspiracy to defraud the United States and overturn the 2020 election. A former and possibly future President is accused of felonies that could send him to prison for the rest of his life. This is uncharted territory, like the contents of the 45-page indictment, which accuses Trump of a "conspiracy against rights" by violating every citizen's constitutional right to have their vote count. The ratings for United States v. Donald J. Trump could be sky-high — for a while. But we will probably never know.
"Altered state: Florida's DeSantis is teaching a master class in Authoritarianism 101" via the Miami Herald editorial board — DeSantis has used the state's machinery to incite hostility against minorities, demand unquestioned obedience, concentrate power and punish dissenters — "an age-old authoritarian practice," Harvard University political scientist Steven Levitsky told the editorial board. Unlike thrice-indicted Trump, whom Levitsky describes as an "innate" authoritarian, DeSantis is an Ivy League-educated lawyer who understands the U.S. Constitution. In other words, he probably knows better. His authoritarianism is performative, meant to advance his ambition of becoming President. DeSantis might not have staged a coup or arrested opponents, but modern authoritarians don't need a police state. They use the law as their weapon, said Levitsky.
"Florida law: Sexual abuse reporting is required of all, not just teachers, health care workers" via Lauren Book for The Palm Beach Post — When a child discloses physical or sexual abuse, it's not our job to investigate, confront the offender, or anything else — in fact, we should NOT do these things. Instead, we must make an immediate report to the Florida Abuse Hotline so that qualified, responsible authorities may investigate. Beyond our shared legal obligation, we also have a moral obligation to help a child in need. Forty-five percent of victims keep their abuse a secret for at least five years, and many stay silent for decades or never tell. The barriers to a child's disclosure are many: shame, guilt, fear of not being believed — the list goes on. We must find the courage to help that child in need by making a report.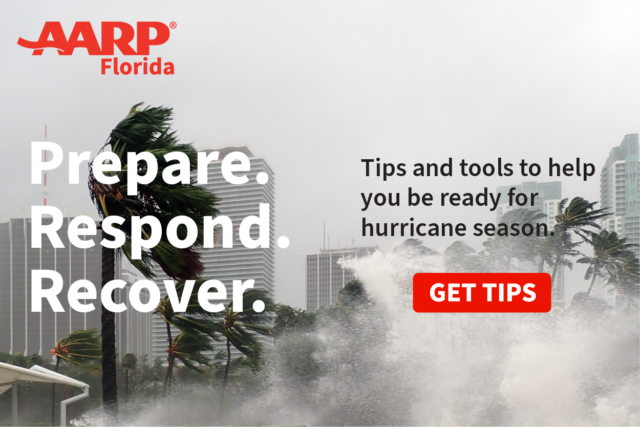 — INSTAGRAM OF THE DAY —
— ALOE —
"She nailed a politician with a water balloon. The Yankees were impressed." via Kyle Melnick of The Washington Post — At a parade last month, Long Island politician Bruce Blakeman was waving to residents while walking along the street when a 10-year-old girl, following a county tradition to throw water balloons at officials, launched one from about 100 feet behind him. Alexa Cardona expected the balloon to land on the pavement. Instead, she and Blakeman were both surprised when the balloon struck the back of his head, soaking his black polo shirt. Blakeman still remembered that stinging feeling when he saw a viral video of the throw about a week later. "She should be playing for the Yankees or the Mets," Blakeman recalled thinking. 
Tweet, tweet:
The @Mets and @Yankees could certainly use her! pic.twitter.com/2U6HiOErq2

— Bruce Blakeman (@NassauExec) July 12, 2023
"I'm sorry, but it's Halloween now" via Stephanie Hayes of the Tampa Bay Times — So there I was on a recent afternoon, running into the Northwood Plaza Publix, sweating in fake August, when I SAW TIME DILATE, JUST LIKE THE ASTROPHYSICISTS SAID. I SAW THE NEON ORANGE BANNER FOR A SPIRIT HALLOWEEN WOBBLING IN THE BREEZE. I saw the trends for the season, the Wednesday Adamses and the characters from TV's "Yellowstone," the pop culture pulse points that throb with urgency then wither, in universal nanoseconds, into obsolescence. I saw false eyelashes and machetes, flapper pearls and fangs, bubbling cauldrons and bloody limbs neatly stacked and shrink-wrapped in the ever-thin veil between order and chaos. There's no easy way to say this, but: It's now Halloween.
— HAPPY BIRTHDAY —
Best wishes to Orlando Mayor Buddy Dyer, David Browning of The Southern Group, Kirsten Borman Dougherty, Jill Gran, Nanette Schimpf of Moore, and Eric Seidel.
___
Sunburn is authored and assembled by Peter Schorsch, Phil Ammann, Daniel Dean, Ryan Nicol, Jacob Ogles, and Drew Wilson.
Post Views: 0