An Omaha, Nebraska, university ordered a student organization to remove political posters depicting guns and slogans that some found offensive, according to reports.
The College Fix, a conservative news website focused on higher education, reported that Creighton University has a ban on pro-Second Amendment poster, and members of the Young Americans for Liberty are currently fighting to get that ban overturned.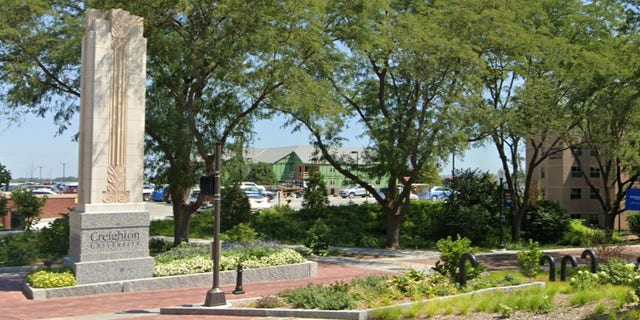 The group claims the ban infringes on their First Amendment rights.
CREIGHTON UNIVERSITY STUDENTS' COVID-19 VACCINE MANDATE APPEAL DISMISSED
After being told to remove the political posters, University officials told Mason Wood, chapter leader during the Fall 2022 semester, he was required to fill out paperwork to host a "Controversial Event" if he wanted to pass a petition seeking to end the school's ban on gun images.
A representative for the Young Americans for Liberty told The College Fix that the school administration at Creighton maintains its ban on imagery of guns, even when it comes to political speeches on the Second Amendment.
"Creighton University is the last in a long line of schools that treat their students like children that need to be coddled," JP Kirby, the director for student rights at the Young Americans for Liberty told Fox News Digital on Wednesday. "A picture of a gun isn't going to hurt you, and it's a shame that there are so many do-nothing administrators who think that they can sit in their comfy chairs and call security with now consequences. That's why I am so proud of our students for fighting back.
"By targeting the speech codes and arbitrary rules on campuses across the country, we have been able to overturn over a hundred violations of students' rights," he added.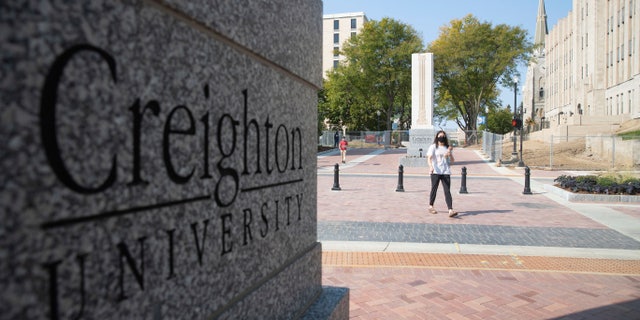 Creighton Assistant Director for Programming and Student Organizations Sarah Giacomini told Wood in an email that the school does not allow images of guns to be used in posters. When Wood submitted the event to Giacomini, he provided handouts with guns, and was told they need to be removed.
CALIFORNIA GOV. NEWSOM LASHES OUT AT 'TRASH ORGANIZATION' NRA AFTER SECOND AMENDMENT 'HYPOCRISY' ACCUSATION
"This is something we have done in the past with other organizations," she told Wood. "If you choose to use the images of guns in the future and would like to plan an event under our Freedom of Expression Act or host a Controversial Event, we can have that conversation, but because you are just wanting to table this week, these are my requirements. If these changes cannot be made, then you will not be allowed to table on campus tomorrow."
Creighton officials did not immediately respond to questions pertaining to the ban and Giacomini's requirements.
Creighton University is a private Catholic institution, so it does not necessarily have to follow the same rules as public universities.
FATIGUE, FRUSTRATION BUILD AS CA SEES 3RD MASS SHOOTING IN OVER A WEEK
Still, its student handbook has a policy on Freedom of Expression.
In the policy, the university claims to strive to be a community dedicated to the pursuit of truth into the betterment of society. It also wants to ensure a safe learning environment.
CLICK HERE TO GET THE FOX NEWS APP 
"As a University, Creighton is committed to its role as an academic institution in which the widest possible freedom of expression and openness to diverse ideas should be responsibly presented and examined," the policy reads. "It is because of these commitments that we embrace freedom of thought and expression."