Over concerns of increasing energy costs, Texas has joined a multi-state effort to curb the power of investment fund management company Vanguard over publicly traded utilities, Attorney General Ken Paxton announced on Jan. 3.
The Lone Star state is joining Alabama, Arkansas, Kentucky, Louisiana, Mississippi, Montana, Nebraska, Ohio, South Carolina, and South Dakota, who, through their attorneys general, are part of a Utah and Indiana-led motion to intervene in a Federal Energy Regulatory Commission (FERC) proceeding to prevent Vanguard from exerting too much power over publicly traded utilities.
Vanguard is requesting a three-year extension of its previously authorized authority to acquire voting securities in utility companies with up to 20 percent ownership.
Paxton's criticism stems from Vanguard's decision to join the Net Zero Asset Managers effort, as well as the subsequent push to expand Environmental, Social, and Governance ("ESG") investing. According to the law enforcement officer, Vanguard's public actions in the time since it was granted initial permission to invest in these companies have suggested a worrying trend toward pricey environmental activism and a determination to use its financial clout to push corporations into adopting a left-wing climate agenda.
According to Paxton's statement, allowing Vanguard to continue to invest in these utilities and exert influence over energy sources for the American economy will raise consumer costs as Vanguard supports inefficient energy generation in order to meet its severe and unreasonable climate goals.
The motion states: "[W]e are concerned that Vanguard's actions with respect to influencing environmental corporate policy—especially in combination with the stated motives of BlackRock and State Street Global Advisors—will inflate the rates consumers and our States pay for electrical service. . . . Vanguard's environmental mandates impose costs on its portfolio companies, and it is highly plausible that those costs are passed on to consumers directly or indirectly by hampering access to capital or foreclosing certain revenue-generating opportunities."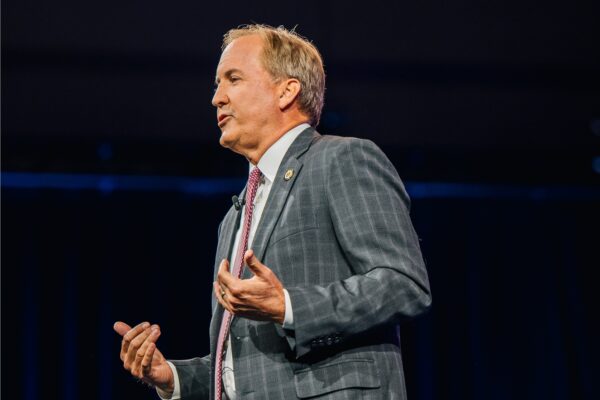 The Epoch Times' Kevin Stocklin recently reported that state attorneys general were sounding the alarm about Vanguard and fellow investment firm BlackRock for increasing their shares of America's public utility companies.
The FERC granted BlackRock's request to increase its voting share ownership to up to 20 percent without being classified as an "affiliate" and subject to the regulatory scrutiny and disclosures it entails in April 2022. In order to obtain FERC clearance, BlackRock and Vanguard vowed to be "passive" investors, meaning they would not use their share ownership to influence management.
The state attorneys general petitioned FERC to deny Vanguard's request, arguing that "Vanguard is not entitled to a blanket authorization to acquire substantial equity and voting power in utility companies," claiming that residents of their states would be harmed if utilities were forced to stop using fossil fuels in favor of wind and solar power.
"Vanguard's own public commitments and other statements have at the very least created the appearance that Vanguard has breached its promises to the commission by engaging in environmental activism and using its financial influence to manipulate the activities of the utility companies in its portfolio," the petition stated. "A hearing in this matter is warranted to determine the extent to which Vanguard has violated the 2019 authorization and whether granting Vanguard a blanket authorization is contrary to the public interest."
Other Company Concerns
Their interest in utility companies isn't the only concern that has been raised in regard to Vanguard. The investment company has drawn criticism for its diversity, equity, and inclusion practices and its environmental, social, and corporate governance (ESG) policy.
Several Republican governors, including Florida Gov. Ron DeSantis and Texas Gov. Greg Abbott, are among many who have spoken out against these types of practices. ESG funds look for companies that follow environmental, social, and governance criteria. Taking steps to reduce pollution and carbon emissions is part of this. It also entails having a diverse and inclusive staff, from entry-level employees all the way up to the board of directors. Businesses must promote ethical and socially conscious themes such as social justice and racial and gender equity under ESG.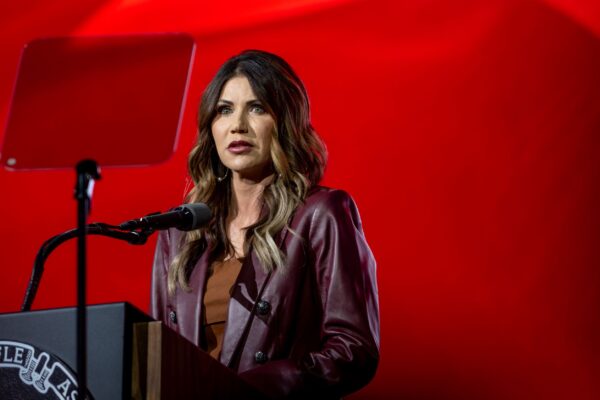 South Dakota Gov. Kristi Noem has called on the investment company Vanguard to halt investing in the Asian economic power, as The Epoch Times previously reported. The governor said she disagrees with Vanguard's assessment that China should be categorized as an "emerging market," given its GDP of approximately $18 trillion dollars, which ranks it the second-largest economy in the world.
She sent a letter to Vanguard CEO Mortimer Buckley saying she was asking Vanguard to "create an alternative emerging markets fund that does not include China.
"This would provide states with an improved opportunity to safely invest our state trust fund and pension dollars without exposure to the threat of the CCP … Because of these and other security threats posed by the CCP, I have requested that our South Dakota Investment Council look for alternative options to invest South Dakota's retirement and pension dollars."