Whether you are going on a hunting trip, or simply going to the range to fire your guns, it is always a great idea to keep it in a case. Using a hard or soft rifle case has many advantages. This article will be a review of one of the best AR 15 soft case on the market.  Elite Survival's Covert Operations Discreet Rifle Case. But first let's talk about
Do You Need a Rifle Case?
Firstly, it makes it easier for you to transport your guns. Secondly, they keep your guns safe from scratches and dings. Lastly, and most importantly, they limit the attention you attract towards your guns.
Depending on where you live, people might not be comfortable seeing you carry an exposed rifle, and you might even hear some strong opinions from law enforcement officers. In certain situations, if thieves see guns in your car, they may be tempted to break in and steal them.
Therefore, rifle cases allow you to be more discreet with your weapons and transport them wherever you want, without attracting attention, while keeping your firearms safe as well.
Now, when it comes to buying a rifle case, there are loads of options. Firstly, you need to think about whether you want a hard or soft case. Then there are also the size, materials, durability, and a lot more factors that need to be considered.
Therefore, today we are going to tell you about one of the best soft rifle cases in the market.
Elite Survival's Covert Operations Discreet Rifle Case
Check out the Covert Operations Discreet Rifle Case from Elite Survival Systems. Made from 1000 denier nylon, this simple bag is super durable. It also has closed-cell foam padding in between the layers of fabric to make sure that your gun stays safe as you transport it from one place to another.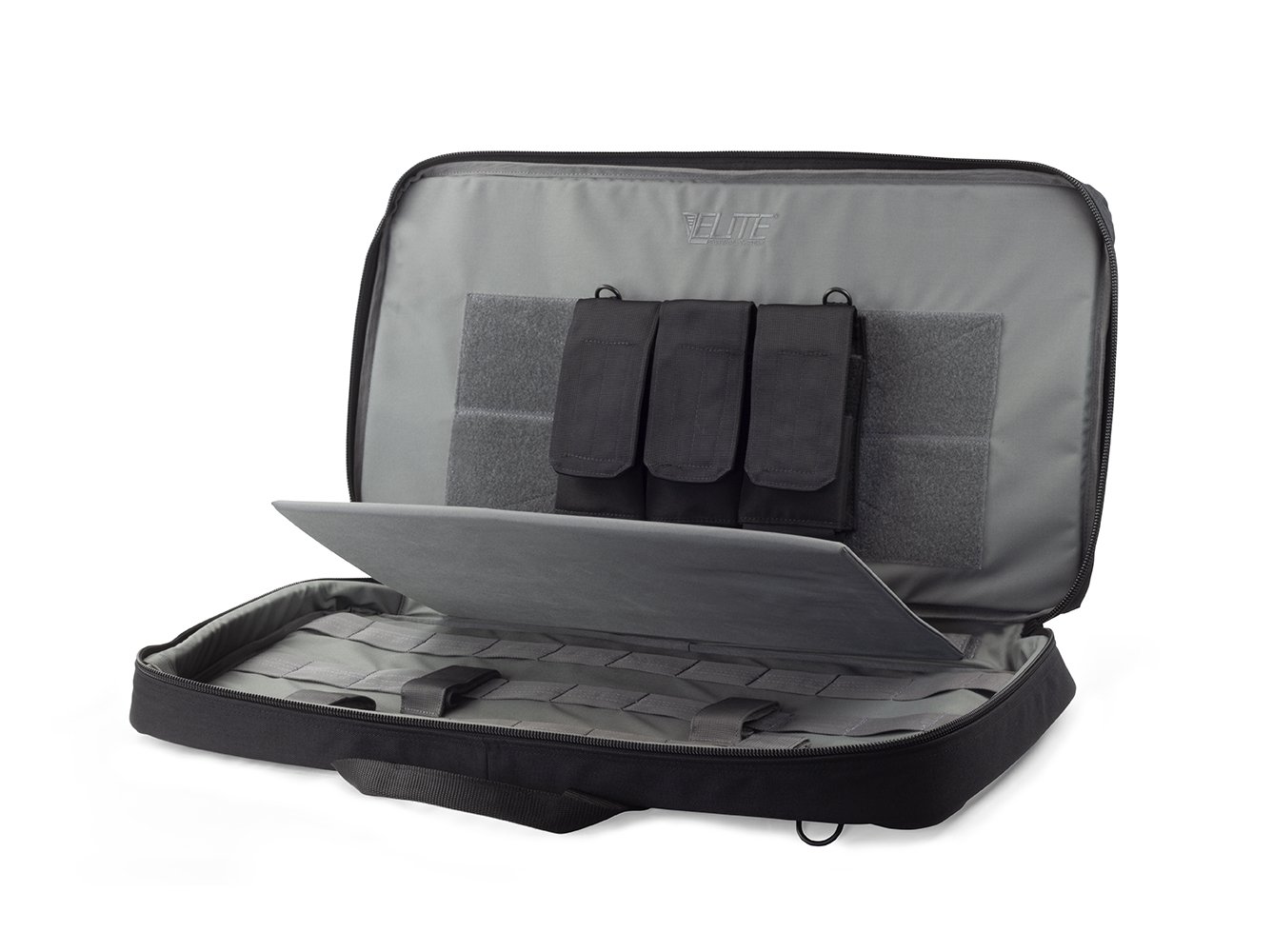 Inside the Elite Covert Operations Discreet AR 15 Soft Case
Inside the rifle case, you have a section with a velcro patch, where you can add magazine pouches. You can easily mount six 5.56 AR magazines pouches on the strap, and there are other pouches also available with the bag, for AK mags, .308 mags, MP5, and Pistol mags as well. You can also install any aftermarket magazine pouches on the velcro strap if you like, or you could add any other hook and loop accessories that you want.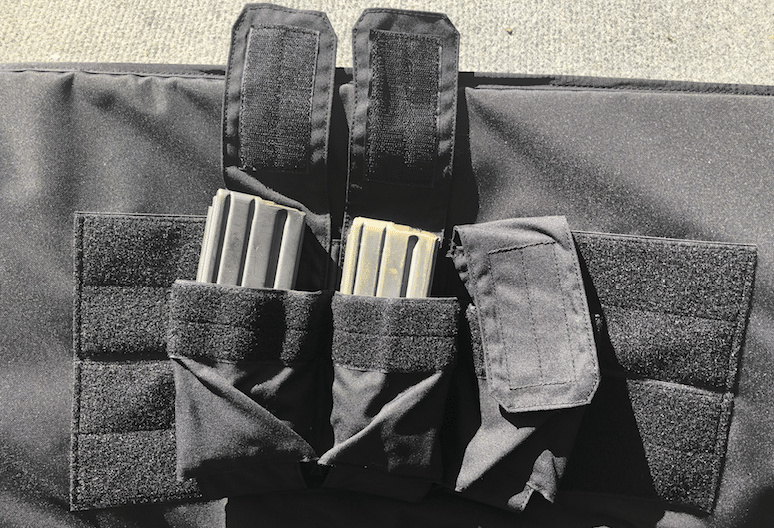 The magazine section is covered by a padded separator so that they don't scratch your rifle. The main compartment also has straps to help you tie down your weapon during transport so that it doesn't move around too much.
Outside the Covert Operations Discreet AR 15 Soft Case
The Covert Operations discreet rifle case also has a smaller padded outer product. Which can be used to store either a pistol or any other small things that you may need, like rifle maintenance tools. Or, you could even throw some loose ammo into it.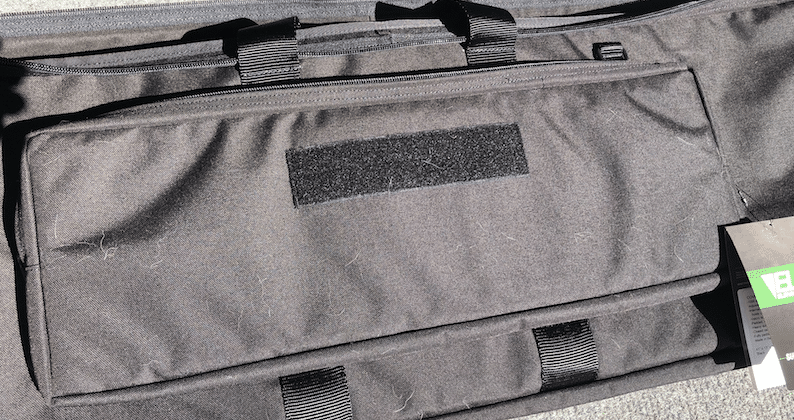 The bag has high-quality and heavy-duty zippers and other hardware. It also comes with an adjustable and comfortable shoulder strap. It is perfect for carrying your case on long hunting expeditions. You also get a smaller carry handle on the bag, which is also made from durable nylon straps and has a comfortable padded grip.
The bag is available in two different colors, which are black and tan. Moreover, the Covert Operations Discreet Rifle Case is available in six different sizes. The smallest size, which is number 16 is ideal for pistols or an MP5-K or an SP80. However, you can also get the  Covert Operations Discreet Rifle Case in larger sizes. The largest size, which is 41, can fit an M16 with a 20-inch barrel, along with many other DMRs and snipers as well.  I opted for the largest to fit my PSA 6.5 Creedmor.
AR 15 Soft Case Made in USA
Are you are looking for a great AR 15 soft case made in the USA? The Covert Operations Discreet Rifle Case is perfect. It can fit a wide variety of weapons and will last you a very long time. Plus the best part of the package is that you get all of these features at an affordable price of $189.99.