This is an edition of The Atlantic Daily, a newsletter that guides you through the biggest stories of the day, helps you discover new ideas, and recommends the best in culture. Sign up for it here.
Tomorrow marks one year since a shooter killed 19 students and two teachers at a Uvalde, Texas, elementary school—the deadliest school shooting since the one at Sandy Hook a decade prior. Each of these grim American anniversaries raises the same question: Has the country made progress in curbing the likelihood of mass shootings since the tragedy? Today's newsletter will check in on a few overlapping factors of America's gun-violence crisis.
First, here are three new stories from The Atlantic:
---
Escalating Trauma
In a new essay, the writer Sarah Churchwell summarizes what America has begun to feel like in 2023: "We're at a point of iterated, escalating trauma: the same people being affected by mass shootings across generations." Churchwell writes about her brother, whose elementary school was targeted by a shooter when he was a child, and who, more recently, evaded a mass shooting at a nearby Fourth of July parade—and was then forced to explain the reality of such events to his preschooler.
This morbid mass-shooting tradition can seem particularly intractable because it involves overlapping conflicts in American policy, culture, and society. First, of course, is the matter of guns. As I wrote last month, a majority of Americans support gun-control measures such as universal background checks for gun purchases, but the nation's political system fails to enact even these popular gun-control policies because of the intense political polarization over the issue and influence of the domestic gun industry.
In my story, I cited an Atlantic essay by the Stanford Law School professor John J. Donohue pointing out the disparity that exists even between National Rifle Association leaders and the organization's own members. "Repeated surveys show that while the NRA membership consistently supports reasonable measures such as universal background checks," he wrote, "NRA leaders stake out a much more extreme position."
The role of the NRA is crucial to understanding America's gun situation, but just as important is understanding how the Supreme Court has recently altered the lines of the debate. The Court's decision last year in New York State Rifle & Pistol Association, Inc. v. Bruen changed the framework that courts use when determining the constitutionality of firearm regulations, broadening interpretations of the Second and Fourteenth Amendments to protect an American's right to legally carry a handgun in public. Although the power of the NRA has long slowed the passage of new gun-reform measures in Congress, this Supreme Court ruling makes some existing modern laws that restrict firearms liable to being ruled unconstitutional in the future.
Setting aside Americans' access to firearms, there's also the question of how to address the emotional or psychological ills that could drive someone to turn to gun violence in the first place. My Atlantic Daily colleague Tom Nichols outlined his theory of the "Lost Boys" last month, in which he suggests that a scourge of male narcissism is likely to blame:
Yes, the country is awash in guns; yes, depression seems to be on the rise in young people; yes, extremists are using social media to fuse together atomized losers into explosive compounds. But the raw material for all of the violence is mostly a stream of lost young men.

Why is this happening? What are we missing? Guns and anomie and extremism are only facets of the problem. The real malady afflicting these men … is the deluge of narcissism in the modern world, especially among failed-to-launch young men whose injured grandiosity leads them to blame others for their own shortcomings and insecurities—and to seek revenge.
Other Atlantic writers have turned their attention to the social-media ecosystem waiting to capitalize on angry young men's worst impulses. Last year, the writer Juliette Kayyem noted that "lone wolf" shooters may act alone but often have an "online pack" of peers who share their ideology.
Last week, the sociologist Eric Gordy pointed to a lesson America might learn from Serbia, a country shocked by two mass shootings in the course of a week earlier this month. Because semiautomatic weapons are illegal in Serbia, the government was able to respond quickly, Gordy explained: "It took only a day for President Aleksander Vučić to deliver a speech promising swift action to protect public safety and to reduce ownership of illegal firearms by 90 percent." But for many Serbian observers, limiting gun access was only the first step in dealing with a larger problem—a country where "political elites and tabloid media continue to promote ethno-nationalist resentment and hatred."
Gordy notes that many American gun-control advocates are reluctant to blame cultural or psychological causes, rather than the sheer number of guns in the country, for the persistence of mass shootings. But he argues that it's worth paying attention to the residents of Serbia who are arguing that "eliminating the danger of violence will also require building institutions that are truthful and responsible, and building a culture that is, if not tolerant and understanding, then at least relatively nontoxic."
This brings us back to Uvalde. On May 8, Republicans unexpectedly allowed a bill that would raise the purchase age for semiautomatic rifles to advance out of a House committee. A likely impetus for this sudden move is, by all definitions, the very opposite of progress: a mass shooting days prior, this time near Dallas at an outdoor mall, where nine people were killed.
Related:
---
Today's News
Florida Governor Ron DeSantis plans to announce his 2024 presidential campaign in a live audio conversation with Elon Musk on Twitter tomorrow.
Surgeon General Vivek H. Murthy issued a public advisory on the "profound risk of harm" that social media can have on young people.
A man is in custody after crashing a U-Haul truck carrying a Nazi flag into a security barrier near the White House last night. Investigators are treating it as a potentially intentional incident.
---
Dispatches
Up for Debate: Conor Friedersdorf shares readers' thoughts on the marijuana-legalization divide.
Explore all of our newsletters here.
---
More From The Atlantic
---
Culture Break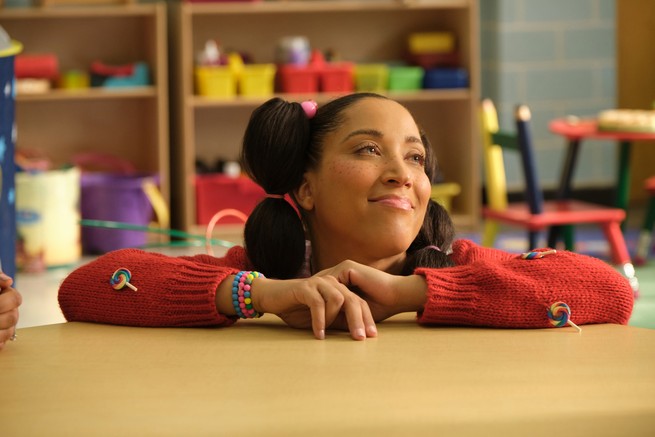 Read. The Late Americans, the new novel by Brandon Taylor, which hits bookstores today. Or check out another title from The Atlantic's summer reading guide, which includes 20 books you should grab this season.
Watch. A Black Lady Sketch Show (streaming on Max). It's the perfect mix of random and hilarious.
---
P.S.
This week is a good time to hear from America's kids. I recommend this collection of reflections from students across the country, in their own handwriting, after the Uvalde shooting.
— Isabel
Katherine Hu contributed to this newsletter.