Sixty police officers in 28 states and the District of Columbia were killed by criminals in 2022.
While this is an 8 percent decrease from the 73 killed in 2021, a spokesperson for the National Police Association (NPA) said the figures highlight the need for better funding of mental health services.
With calls for police reform over the past several years, cities are considering everything from defunding the police to turning law enforcement tasks over to civilians.
Los Angeles is reportedly considering shifting traffic enforcement to unsworn and unarmed civilians. Philadelphia has also considered such a plan.
According to news reports, Philadelphia's plan was delayed due to the pandemic. A spokesman for the city of Philadelphia did not respond to an email from The Epoch Times by deadline.
A Los Angeles Department of Transportation (LADOT) spokesman acknowledged there is a draft proposal for his city but said there is yet to be a formal plan.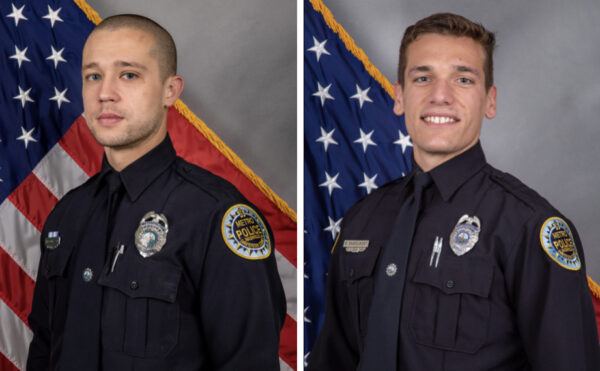 "As directed by the city council, LADOT hired a team to study alternatives to armed traffic law enforcement and facilitate a community advisory task force to develop recommendations. A final report is expected in the coming weeks," Colin Sweeney, the department's public information director, wrote in an email to The Epoch Times.
Betsy Brantner Smith, an NPA spokesperson, said cities should carefully consider all other options before sending unarmed civilians to enforce traffic laws.
She pointed out that low-level burglars, violent felons, and every manner of criminal in between have been caught at traffic stops.
Many are angry at the prospect of arrest and ready to fight. She is concerned about the possible unintended consequences of the plan.
"Traffic enforcement is one of the most dangerous things a law enforcement officer can do. You're very likely to get people hurt," Smith said.
Smith said the FBI statistics bear that out.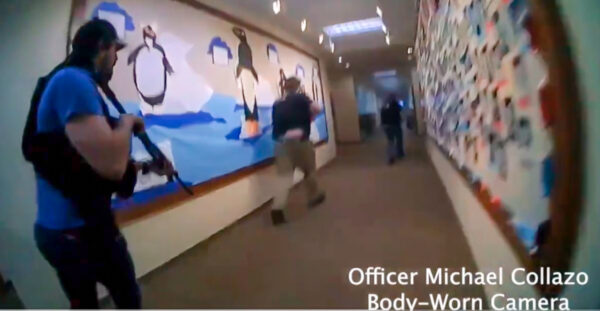 According to the report, six officers were killed in unprovoked attacks, 12 died "as a result of investigative/enforcement activities," and 12 were ambushed.
While it doesn't provide details on these deaths, Smith said she has enough experience to know that at least some of the deaths resulted from "the most innocuous calls."
"It could be a traffic assistance request or a 911 hangup call," Smith said.
She said calls to involve mental health professionals are on the right track. But, their work must be done with law enforcement and courts. Police have always worked with social workers and mental health professionals, Smith said.
"The ideal patrol car would be an officer and a social worker. But that would cost millions, and no one wants to pay for that," Smith said.
"We would never send [civilians] out on their own. Their safety comes before anything else."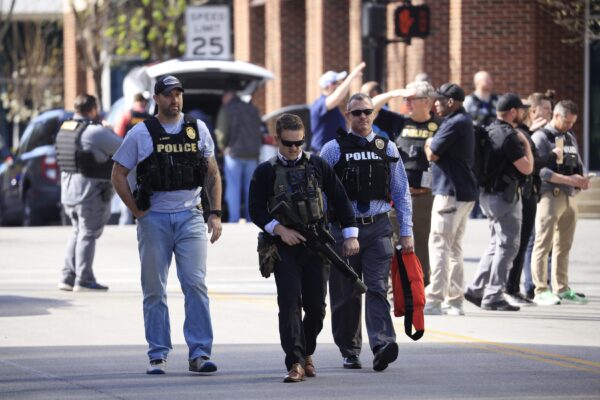 According to Smith, returning to mental health practices abandoned in the 1980s would improve America's crime problem. She said recent mass shootings prove the need to reinstate involuntary civil commitment.
She said that as a young officer, police routinely took the mentally ill to get care rather than put them in jail. Today's police usually don't have that option.
Smith said it's time America seriously considered reinstating civil commitment to get help for the seriously mentally ill. She has an ally in former vice president and possible 2024 presidential candidate Mike Pence.
Speaking at the National Rifle Association's Leadership Forum last April in Indianapolis, Pence said America should be committed to providing armed security in every school and getting the proper care for the mentally ill even when they don't want to cooperate.
"The most prosperous nation in the history of the world can afford to protect our kids," Pence told the crowd. "We have to get back to institutional mental health care in this country."
Smith said much of the motivation for so-called law enforcement reform is rooted in politics. Smith said that laws can't be properly enforced or justice evenly administered if skin color and ethnicity take precedence over facts and evidence.
"Being a criminal is a choice. You cannot assess a crime by skin color," Smith said.
"Lady Justice wears a blindfold for a reason."