State legislatures from the North and the South are considering gun control legislation this week.
The Minnesota House of Representatives is expected to pass HF 2890, an Omnibus Bill that includes universal background checks and Minnesota's version of the extreme risk protection order, or red flag law.
On the other side of the country, the Alabama legislature is considering a set of bills that make it a misdemeanor for a gun owner to fail to tell a police officer if the owner is armed. There are also bills to redefine what a "trigger activator" is and to make it illegal for a person with a concealed carry license to carry a firearm on school property.
None of the bills' sponsors returned calls seeking comment.
The Minnesota law would do more than expand the background checks, according to Brian Strawser, chairman of the Minnesota Gun Owners Caucus. The law would implement records retention requirements for private sellers similar to those for federal firearms license holders.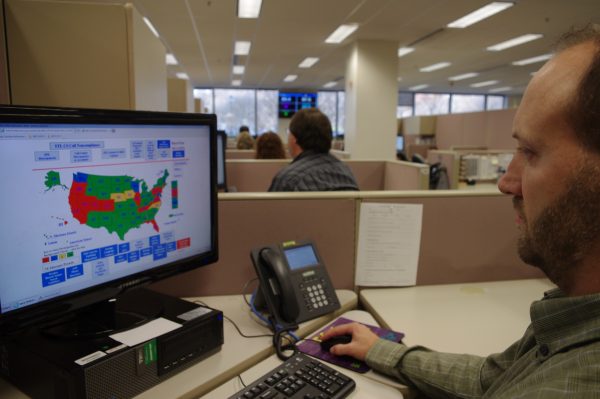 Strawser said the state already requires a permit to purchase a pistol or any so-called "military-style assault weapon." The law would also require each party in a private sale to perform a background check on the other and keep a record of that check for 20 years.
The law also authorizes law enforcement to request the record at any time.
"If you don't have it, that's a crime," Strawser told The Epoch Times.
Strawser said a gun dealer could do the background check. A state-issued purchase permit can be used as proof of a background check.
The bill would also establish a red flag. Strawser said the law is similar to those in other states. A person's firearms could be confiscated if a reporting party can convince a judge that the person is a danger to himself or others.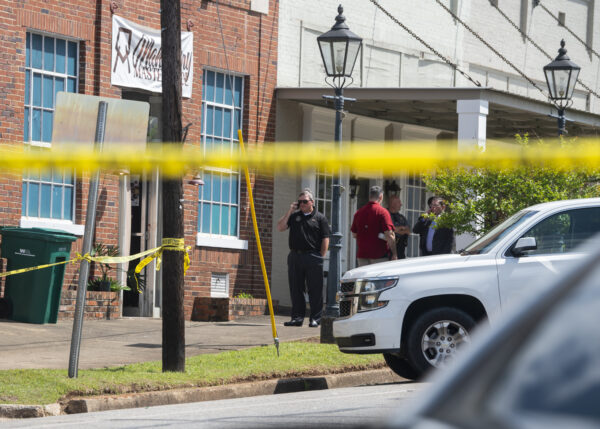 "We have the same due process concerns as the other states," Strawser said.
According to Strawser, Democrats hold a solid majority in the Minnesota House. However, they only have a one-vote majority in the State Senate.
"I think that, ultimately, it will pass the House. We need to keep the pressure on the Senate," Strawser said. "The real battle is in the Senate."
'Kind of a Waste of Time'
Hundreds of miles to the south, the Alabama legislature is also considering gun laws. While the National Rifle Association (NRA) is calling on Alabama gun owners to oppose the new laws, the NRA's man in Alabama doesn't think the laws, if passed, will have much impact.
"That's kind of a waste of time, in my opinion," James Moses, president of the Alabama State Rifle and Pistol Association, told The Epoch Times.
Moses was talking about HB234, a bill to redefine what constitutes a "trigger activator"; HB28, which removes an exemption allowing concealed weapons permit holders to carry firearms on school property; and HB12, a bill making it a misdemeanor to fail to tell a police officer you are armed.
The NRA's website calls on Alabama gun owners to actively oppose the bills.
"Please contact your state representative and demand they stop moving House Bills 12, 28, and 234," the statement on the website reads.
According to the NRA, HB12 violates the Fourth and Fifth Amendments of the U.S. Constitution by making a lawful citizen's failure to inform law enforcement, upon request, if they are carrying a firearm a Class A misdemeanor.
The statement says that HB28 expands gun-free zones by removing an exemption allowing holders of concealed weapons to carry firearms on school property. At the same time, the law places an increased burden on the law-abiding by requiring minors to have written permission from a parent or guardian to transport any firearm, not just pistols, as currently required by law.
Bill Exceeds Federal Rules
HB234 exceeds the requirements of federal law by banning certain modifications of semi-automatic firearms, the statement reads. It also requires individuals to inspect all guns before buying them to ensure they have not been modified. It authorizes law enforcement to seize and hold firearms for up to 48 hours to determine if they are illegally modified.
Any violation of this provision is automatically considered to have been committed "willfully," according to the statement.
Moses said he had not read the bills, but based on the reporter's description, he didn't think they would make much difference.
He said he has no problem with answering a police officer's questions and that there is nothing a trigger-activating device can do that can be done manually. As for restricting the right to carry on school property, Moses said that is no more logical than designating an area a gun-free zone.
"The guys you would worry about having a gun on school property are going to have them anyway," Moses said.