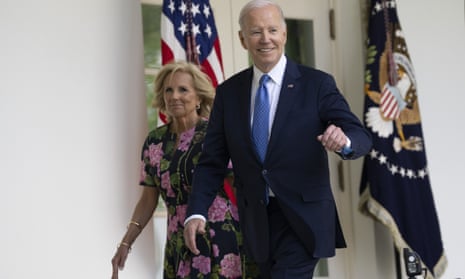 First Thing: Joe Biden announces 2024 re-election campaign
Announcement sets the stage for an extraordinary rematch with Donald Trump
Good morning.
Joe Biden has announced his 2024 re-election campaign.
Biden had declared that his ancestral journey to Ireland this month had reinforced a "sense of optimism" about what he could accomplish. He told reporters the "calculus" on a second term had been completed and he planned to run. An announcement, he said, would come "relatively soon".
Now more than two years into his presidency, Biden has struggled to heal the political and cultural divisions he spoke of after announcing his 2020 presidential bid. A Tuesday launch marks exactly four years since that announcement.

Polling had consistently shown that most Americans, including a majority of Democrats, did not want Biden to seek re-election. That lack of enthusiasm is especially prevalent among young voters, who were skeptical of Biden in 2020 but ultimately turned out in high numbers to help him beat Trump. But most Democrats said they would back Biden if he was their nominee.
Tucker Carlson leaves Fox News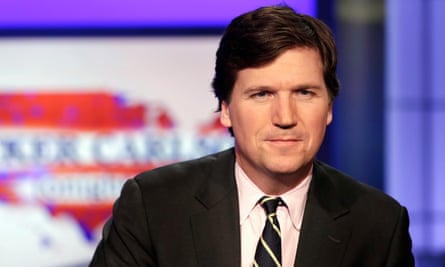 Fox News abruptly announced on Monday that far-right host Tucker Carlson and the network "agreed to part ways".
The Los Angeles Times is reporting that the decision to oust Carlson, a prominent face of conservative news, came directly from Rupert Murdoch, the 92-year-old Fox owner, and is connected to a lawsuit filed by Abby Grossberg, a former senior booking producer on Carlson's show who claims she faced sexism and a hostile work environment. The Wall Street Journal is reporting that Carlson found out about his ousting 10 minutes before its announcement.
Carlson's departure comes less than a week after Fox settled a defamation lawsuit with Dominion Voting Systems for $787.5m. Filings from the lawsuit featured scores of vulgar text messages from Carlson.

Despite repeatedly pushing lies on his show that election fraud took place during the 2020 presidential race, Carlson had texted a Fox News producer that Donald Trump's attorney was the one lying and was wrong in claiming Trump's victory.

"You keep telling our viewers that millions of votes were changed by the software. I hope you will prove that very soon," Carlson texted Trump's attorney. "You've convinced them that Trump will win. If you don't have conclusive evidence of fraud at that scale, it's a cruel and reckless thing to keep saying."
Carlson's eponymous show averaged more than 3 million viewers a night, and was generally the most watched cable news program.
"Carlson has been uniquely dangerous and damaging – the leading figure in the right's larger undertaking of making stuff up and inciting a hate-filled narrative against the educated, cosmopolitan elite," the author and cultural historian Linda Hirshman told the Guardian's Margaret Sullivan.
Donald Trump's civil rape trial: jury selection begins
Last year, the famed advice columnist E Jean Carroll filed a civil lawsuit against Donald Trump, alleging that the former president pinned her against the wall of a New York department store and sexually assaulted her in late 1995 or early the following year as they shopped together.
Today, a federal court in New York will begin selecting a jury to hear evidence in the case. It remains the only case to come to court among more than a dozen allegations of rape, groping and other sexual assaults against Trump, as well as accusations that he walked unannounced into women's dressing rooms at beauty pageants.
Trump is not expected to attend the trial after his lawyers said he would not testify, and Carroll's lawyers say they do not intend to put him on the stand as a hostile witness.

Trump has denied the allegations, saying that Carroll was "totally lying" and calling her a "nut job". He also claimed that he would never have assaulted her because she was "not my type".
Evacuations from Sudan continue after ceasefire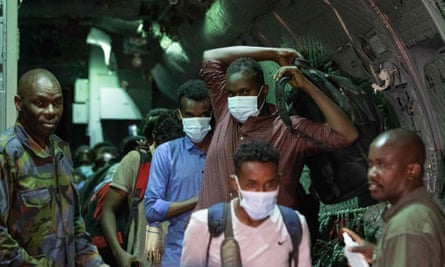 Four days after Sudan was plunged into chaotic violence as two rival factions battled for control of its capital city, countries worked to airlift their citizens out of the country as a three-day ceasefire brokered by the US began.
The UK government is coordinating an evacuation of British nationals from Sudan, while France is helping fly Irish citizens out of the country, according to the country's ambassador to Dublin. Follow the Sudan liveblog here.
The conflict is between army units loyal to Sudan's military ruler, Gen Abdel Fattah al-Burhan, who are fighting the Rapid Support Forces (RSF), led by Mohamed Hamdan Dagalo, known as Hemedti.

Those on the ground say the warning lights were flashing red long before 15 April, when the shooting started.

But western diplomats claim there was no "early warning" of oncoming violence. "This is the worst of worst case scenarios," said Volker Perthes, the UN's special representative to Sudan. "We tried even with last ditch diplomacy … last week and we have failed."
In other news …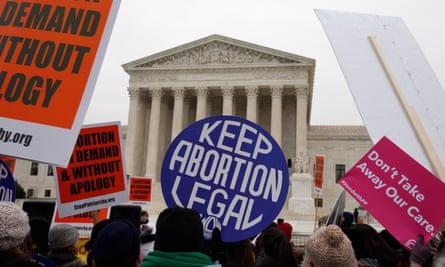 The Republican North Dakota governor signed into law yesterday one of the strictest anti-abortion laws in the US, banning the procedure throughout pregnancy, with slim exceptions up to six weeks' gestation.

Zooey Zephyr, a transgender lawmaker in Montana, has been prevented by Republican legislative leaders from speaking for a third day over her remarks about banning gender-affirming care for transgender youth.

A prosecutor closed out yesterday a historic trial over the 6 January attack on the US Capitol by saying that the leaders of the Proud Boys were for ready for "all-out war" and viewed themselves as foot soldiers for Donald Trump as he clung to power after the 2020 election.
Stat of the day: Hong Kong's primary school enrollment is steadily declining along with its birthrate, one of the lowest in the world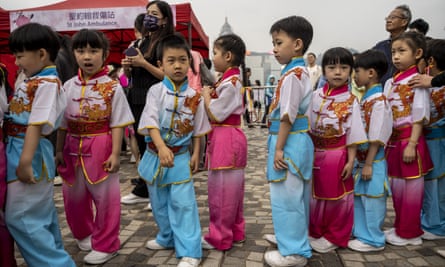 At least five Hong Kong schools face closure in coming years for not reaching the minimum 16 enrollments in the first grade. Education department data shows that kindergarten enrollment has been dropping since 2015, from about 185,000 down to almost 156,000 in 2021-22. Primary school enrollments also dipped, from 373,000 in 2019-20 to 364,000 in 2020-21, and to about 349,000 the next year.
This comes as Hong Kong's live birthrate has fallen from 35 per 1,000 population in 1961 down to 5.2 per 1,000 population in 2021.
Don't miss this: inside the crisis at Juventus, Italy's most glamorous football club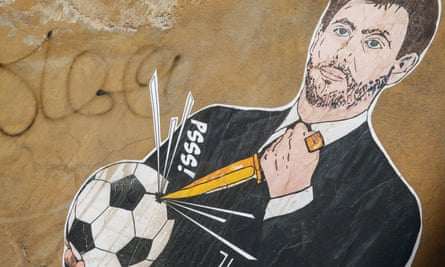 Financial scandal after financial scandal has rocked Juventus, the Turin-based Italian soccer club with 8 million supporters. The club was accused of falsely inflating the value of players in transfer dealings, of lying to shareholders and, according to the Italian football association, "repeated violations of the principle of truth".
The club has become a symbol of the downfall of Italian football. But is the trouble at Juventus symptomatic of a deeper rot in world football?
… or this: Arizona's experiment with third parties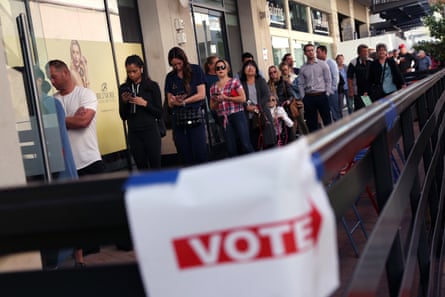 Arizona voted for Joe Biden in 2020, a moment of triumph for organizers who had worked for years to sway the swing the formerly red state blue. But now two new third parties want to get on the ballot, while other groups want to remake the way votes are cast and counted.
Democrats and Republicans alike are worried about what this means for Arizona's new status as a swing state. But others argue that the system is badly broken enough that it's time for new solutions.
Climate check: climate experts and advocates celebrate supreme court decision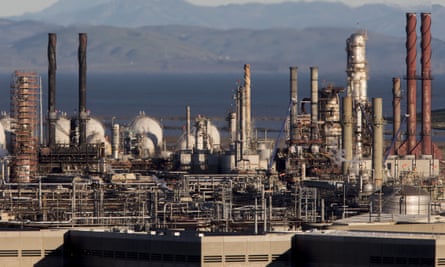 On Monday, the supreme court rebuffed an appeal by major oil companies that want to face litigation in federal courts, rather than in state courts, which are seen as more favorable to plaintiffs.
Climate experts and advocates hailed the decision as feeling "like a dam breaking" after years of legal delays to the growing wave of climate lawsuits facing big oil companies.
Last Thing: surviving a plane crash and then eight days in the Vietnamese jungle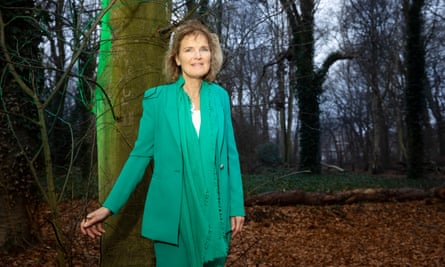 Annette Herfkens and her fiance, Willem van der Pas, had been together for 13 years when they boarded a 25-person plane from Ho Chi Minh City to the Vietnamese coast. When the plane crashed in the jungle, Herfkens survived. Her fiance did not.
For eight days, Herfkens awaited rescue with 12 broken bones in her hip and knee, a dislocated jaw and a collapsed lung. "I really think that why I survived is because I got over myself," she says. "You get over your little self, then you get your instinct to work, then you get to connect with other people and then you achieve stuff."
Sign up
First Thing is delivered to thousands of inboxes every weekday. If you're not already signed up, subscribe now.
Get in touch
If you have any questions or comments about any of our newsletters please email newsletters@theguardian.com