A federal judge appointed by former President Donald Trump rebuked Alvin Bragg on Wednesday, arguing the Manhattan District Attorney "does not operate outside of the political arena," during a heated hearing.
The Manhattan DA is suing Jim Jordan, chair of the House Judiciary committee, in a federal court, alleging the Republican politician attempted to interfere in his investigation into Trump over alleged payments to Stormy Daniels, which led to the former president's arrest on April 4.
Trump is seeking a White House return in 2024 meaning the charges against him are likely to have a significant political impact. He claims he is being targeted in a politically motivated witch hunt.
On Wednesday District Judge Mary Kay Vyskocil rejected a bid by Bragg's legal team to block the disposition of Mark Pomerantz, formerly the Manhattan DA's deputy. The judge concluded Bragg does not have "a legal basis" to quash the congressional subpoena which was issued for Pomerantz, adding: "Mr. Pomerantz must appear for the congressional deposition. No one is above the law."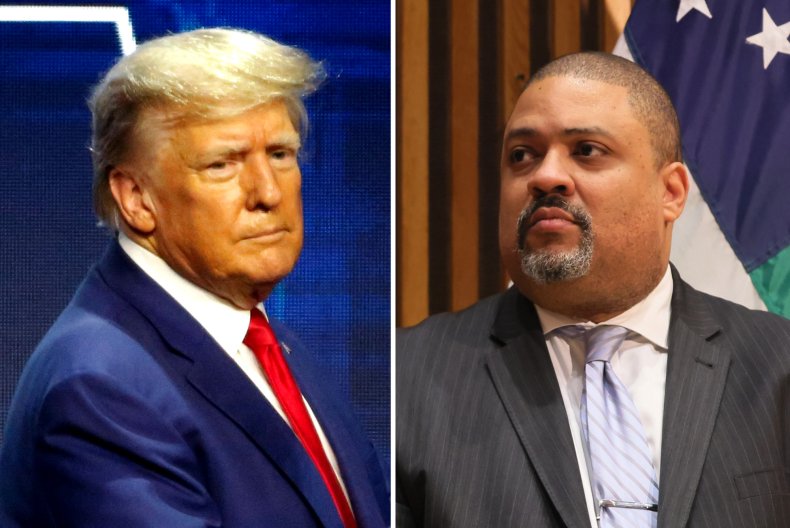 Judge Vyskocil clashed with Bragg's attorney Theodore Boutrous several times during the hearing, at one point commenting: "There's politics going on here on both sides. Let's be honest about that."
In her ruling the judge claimed the "first 35 pages" of Bragg's complaint "have little to do with the subpoena at issue and are nothing short of a public relations tirade against former President and current presidential candidate Donald Trump."
She concluded: "In our federalist system, elected state and federal actors sometimes engage in political dogfights. Bragg complains of political interference in the local DANY [NY District Attorney] case, but Bragg does not operate outside of the political arena.
"Bragg is presumptively acting in good faith. That said, he is an elected prosecutor in New York County with constituents, some of whom wish to see Bragg wield the force of law against the former president and a current candidate for the Republican presidential nomination.
"Jordan, in turn, has initiated a political response to what he and some of his constituents view as a manifest abuse of power and nakedly political prosecution, funded (in part) with federal money, that has the potential to interfere with the exercise of presidential duties and with an upcoming federal election. The court does not endorse either side's agenda."
Jordan began a campaign scrutinizing Bragg after it was reported a grand jury was likely to indict Trump, leading the Manhattan DA to accuse the congressman of political interference.
Newsweek has contacted the Manhattan District Attorney's office for comment by email.
Trump has been charged with 34 counts of falsifying business records, related to claims he orchestrated the payment of hush money to Daniels ahead of the 2016 presidential election. The former president denies both any financial wrongdoing, and having sexual relations with Daniels.
Trump is also being investigated over his role in an attempt to overturn the 2020 presidential election result in Georgia, his handling of classified documents and the events surrounding the January 6, 2021, storming of Congress by his supporters.