Good Thursday morning.
I teased it last night via the #FlaPol text service, but word on Adams Street is that New College of Florida is poised to announce a significant hire to help turn around the recent exodus of donors and donations to the transformed institution.
Sydney Gruters, who has held prominent positions in the offices of Southwest Florida Congressmen Vern Buchanan and Greg Steube, will make the trek across U.S. Route 41 to assume the role of Executive Director of the New College Foundation. Gruters, the wife (and better half) of state Sen. Joe Gruters, will lead the charge to raise the necessary private funding for the college under Richard Corcoran's presidency.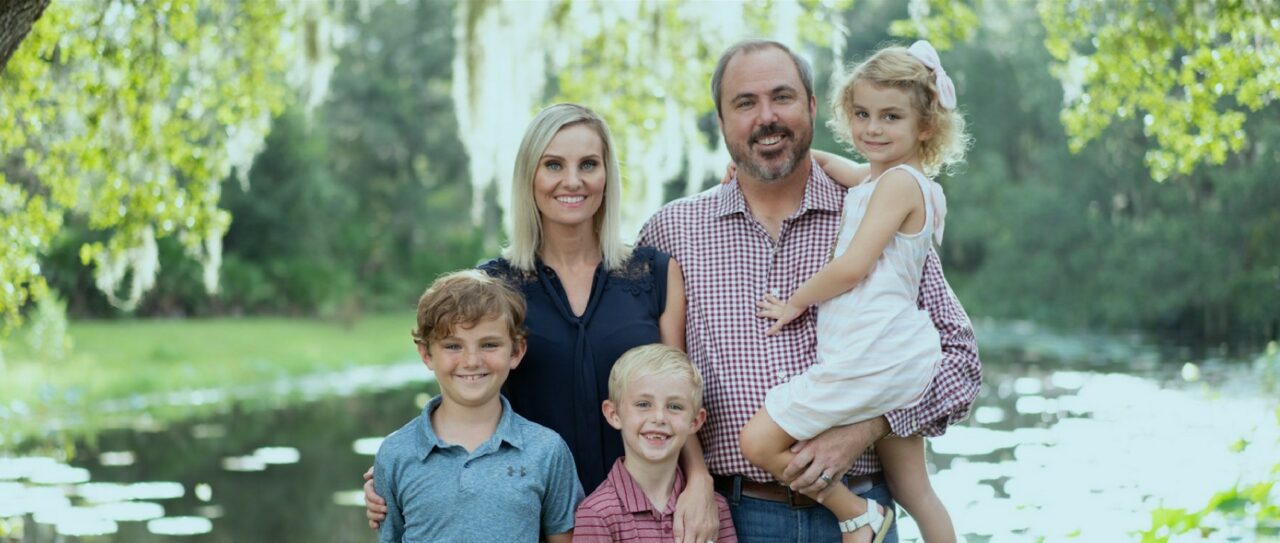 An official announcement from the college is expected shortly. Still, FP reached out to Florida political consultant Max Goodman, who represents a slew of elected officials in the region, for an immediate reaction: "Having worked with her for over 15 years, I can attest that there is not a more talented and respected ambassador for the region than Sydney Gruters. If indeed the case, Corcoran and New College will have knocked it out of the park with this hire."
— SITUATIONAL AWARENESS —
—@DrewSav: People keep talking about (Ron) DeSantis getting an announcement bump once he announces, as if that's supposed to mean anything. Announcement bumps fade. They're like convention bounces. Haley got a bounce too and it faded as expected.
—@BryanDGriffin: First Lady @CaseyDeSantis is exactly right. It's disgusting that some are using mental health to push an agenda on children. That's why her resilience initiative is critical. Serving our children means helping them overcome challenges, not define themselves by them.
Tweet, tweet:
Beyond excited that First Lady @CaseyDeSantis stopped by our event to chat with some fellow dog lovers! Thank you and @GovRonDeSantis for your advocacy and support!! #RDBD23 pic.twitter.com/lxxehMuQv7

— Red Dog Blue Dog (@RDBDbenefit) March 21, 2023
—@Fineout: 2023 Session notes: Lexicon of DeSantis is constantly referenced as point of emphasis or irony. GOP & Dems as well as bill supporters and opponents keep saying whether legislation will help the "Free State of Florida" and whether the measures trample on or oppose freedom.
—@KathrynVarn: During a hearing on FL's HB 1421, which would ban transition-related medical care for kids & restrict it for adults, Rep. Ralph Massullo, a doctor, says this about trans people: "We believe these individuals have issues more that are psychologically driven that need therapy." Let that sink in. A doctor & policymaker is denying the need for medical care that every major medical association, scores of doctors & experts, & of course, trans people themselves see as necessary, lifesaving care. Being trans is not a psychological disorder. That's a fact.
—@EvanAxelbank: Less than 24 hrs after Sarasota school bd member Tom Edwards left the dais over anti-gay comments from public speakers, he was at division of elections filing for re-election. He has been targeted by Gov DeSantis in Aug. 2024 race. "I am running to protect kids from culture wars."
Tweet, tweet:
Silvio is paying lawmakers in Tallahassee a little visit pic.twitter.com/fnylF9n7an

— Ana Ceballos (@anaceballos_) March 22, 2023
'John Wick: Chapter 4′ premieres — 1; 'Succession' Season 4 begins — 3; MLB Opening Day 2023 — 7; Tron Lightcycle/Run debuts in Walt Disney World — 12; Suits for Session — 13; 'Air' starring Ben Affleck and Matt Damon premieres — 14; NBA Play-In Tournament begins — 19; Taylor Swift 'Eras' Tour in Tampa — 22; NBA playoffs begin — 24; final performance of 'Phantom of the Opera' on Broadway — 24; American Association of Political Consultants Pollies '23 conference begins — 26; 2023 Session Sine Die — 43; 'Guardians of the Galaxy Vol. 3' premieres — 43; Florida Chamber 2023 Leadership Conference on Safety, Health & Sustainability — 47; Florida TaxWatch's Spring Meeting — 56; 'Fast X' premieres — 56; Florida Chamber 2023 Florida Prosperity & Economic Opportunity Solution Summit — 65; NBA Finals begin — 70; 'Spider-Man: Across the Spider-Verse' premieres — 71; 'The Flash' premieres — 85; Florida Chamber 2023 Florida Learners to Earners Workforce Solution Summit — 96; 'Indiana Jones and the Dial of Destiny' premieres — 98; 'Mission Impossible: Dead Reckoning — Part One' premieres — 113; Florida Chamber 37th Annual Environmental Permitting Summer School — 120; Christopher Nolan's 'Oppenheimer' premieres — 122; 'Captain Marvel 2′ premieres — 129; Georgia Tech to face Florida State in 2024 opener in Dublin — 154; 2023 Florida Chamber Annual Meeting & Future of Florida Forum — 214; 'Dune: Part Two' premieres — 229; South Carolina Democratic Primary — 310; New Hampshire and Nevada Democratic Primaries — 321; Georgia Democratic Primary — 328; Michigan Democratic Primary — 341; 'Spider-Man: Across the Spider-Verse' Part 2 premieres — 373; 'Kingdom of the Planet of the Apes' premieres — 428; Opening Ceremony of the 2024 Olympic Games — 491; 'Thunderbolts' premieres — 491; 'Blade' reboot premieres — 533; 'Deadpool 3' premieres — 598; 'Fantastic Four' reboot premieres — 744; 'Avengers: The Kang Dynasty' premieres — 771; 'Avengers: Secret Wars' premieres — 960.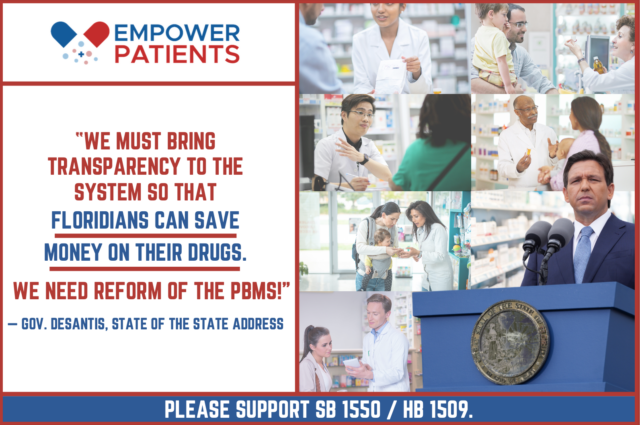 — TOP STORY —
"Mike Beltran introduces, then quickly withdraws, measure allowing people to openly carry weapons" via Anthony Man of the South Florida Sun-Sentinel — House Bill 543, known as permitless carry, would eliminate the requirement that someone obtain a permit to carry a concealed firearm. Although that's a major loosening of restrictions, it's not enough for the most enthusiastic gun advocates, who also want to be allowed to openly carry weapons.
March For Our Lives, the organization founded in the aftermath of the 2018 Marjory Stoneman Douglas High School massacre, is holding what it describes as a major rally at the state Capitol on Thursday to oppose the permitless carry legislation.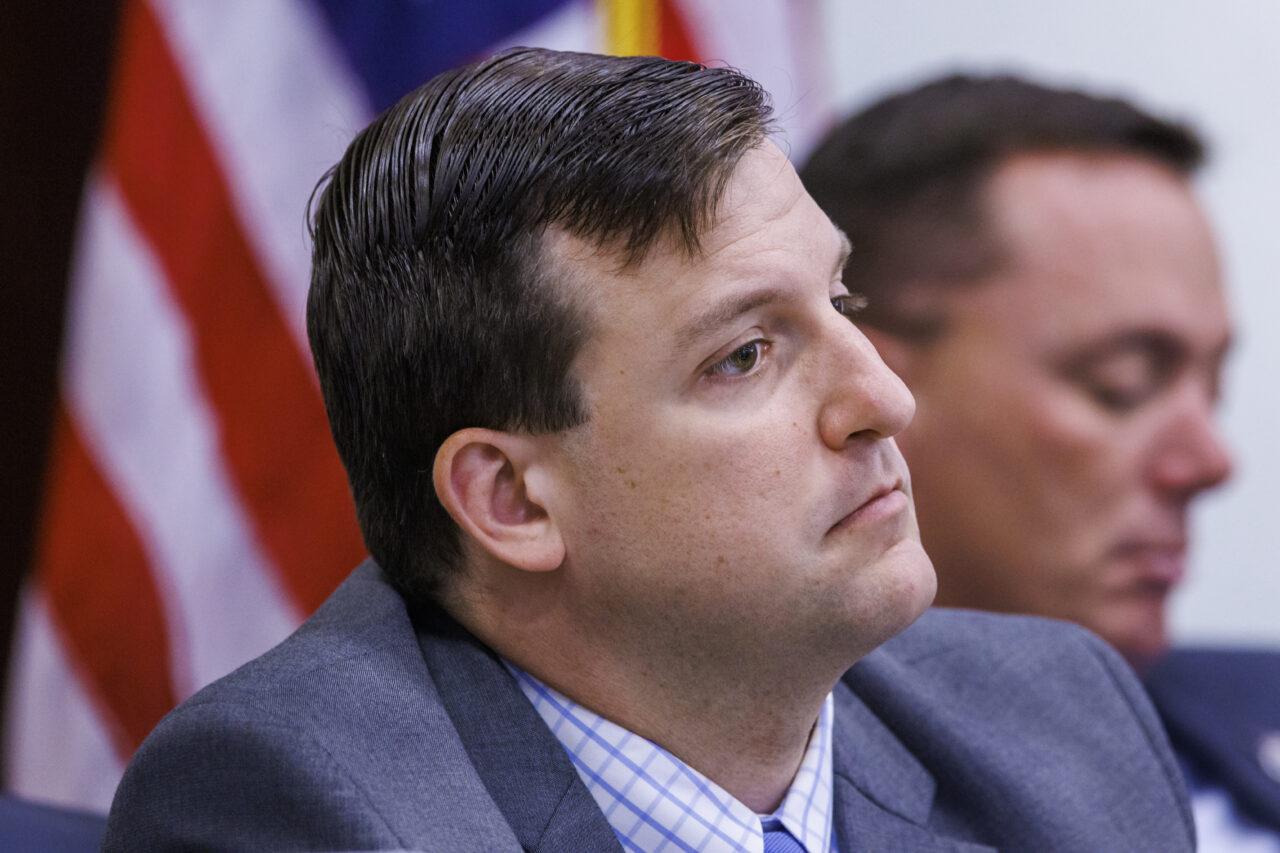 On Tuesday, state Rep. Beltran, a Hillsborough County Republican, introduced an amendment to add open carry to the permitless carry legislation. He withdrew it on Wednesday.
Democrats condemned the proposal.
"Permitless carry will not make our communities safer and neither will open carry," state Rep. Christine Hunschofsky, a northwest Broward Democrat who was Mayor of Parkland when her city was rocked by the Stoneman Douglas massacre, in which 17 people were killed and 17 injured.
State Rep. Dan Daley, also a northwest Broward Democrat, called it "a dangerous political stunt to appease the NRA far right."
Daley, a graduate of Stoneman Douglas, was a City Commissioner in Coral Springs at the time of the massacre. Students from Coral Springs attend the Parkland high school.
Daley, Hunschofsky and other Democrats have been outspoken in their opposition to permitless carry. But Republicans control so many seats in the state Legislature that Democrats are powerless to influence the outcome.
"'Open Carry' measure now off the table, disappointing Second Amendment advocates" via Florida Phoenix — Less than 24 hours after a GOP lawmaker filed an amendment to gun legislation that could potentially allow open carrying of firearms in Florida has been withdrawn, disappointing Second Amendment advocates. That leaves the gun legislation, a permitless carry bill, to proceed to a vote before the full Florida House of Representatives later this week. That bill, HB 543, would repeal the requirement that Floridians who carry a concealed weapon must get a license through the state. It would also mean Floridians would not have to take a gun safety and training course. Luis Valdes, the state director of Gun Owners of America, said he was disappointed that the open carry amendment will no longer be considered.
"Testing 'Rust Belt' bona fides, Ron DeSantis plans Ohio trip" via A.G. Gancarski of Florida Politics — DeSantis is headed to the Buckeye State in April, in the latest indication that the Legislative Session isn't slowing down his 2024 plans. DeSantis is headed to Ohio to address Republicans in Summit County and Butler County on April 13. For DeSantis, this offers yet another opportunity to appeal to voters in the Rust Belt region, a place where he has proclaimed cultural affinity in recent months after not mentioning it much at all during the previous decade of his political career. Long before DeSantis released his second book, he visited Ohio on a 2022 campaign swing on behalf of Senate candidate J.D. Vance.
"DeSantis reportedly stacks April travel plans for New Hampshire, Michigan" via Eric Daugherty of Florida's Voice — DeSantis is preparing to travel across the country again in April. Michigan's Midland County GOP distributed an invitation reporting that DeSantis will be a guest at their April 6 Dave Camp Spring Breakfast. Reservations reportedly cost $100 per person. Ohio's Butler County GOP announced the "Lincoln Day Event," featuring DeSantis as a special guest speaker. "Freedom lives here," the poster promo reads.
"DeSantis sharpens criticism of Donald Trump, attacks Trump's character" via Kelly Kasulis Cho of The Washington Post — DeSantis leveled his sharpest criticism yet at Trump, rebuking the leadership style of his possible rival for the 2024 GOP presidential nomination and styling himself as a "winner." When DeSantis was asked by television host Piers Morgan in a recent interview how he is different from Trump, the Governor assailed the former President's character and his chaotic four years in office. The overt criticism came after months of tacit swipes at Trump.
"Trump savages Florida crime, education woes in latest DeSantis attack" via A.G. Gancarski of Florida Politics — Trump is eviscerating what some might call the "Florida Blueprint," spotlighting the state's subpar outcomes in a variety of quality-of-life metrics. Trump lobbed yet another attack on DeSantis, working some new material into the act. Among the new hits: Devastating condemnations of the state writ large and a few of its major cities. "In Education, Florida ranks among the worst in the Country and on crime statistics, Florida ranked Third Worst in Murder, Third Worst in Rape, and Third Worst in Aggravated Assault. For 2022, Jacksonville was ranked as one of the Top 25 Major Crime Cities in the Country, with Tampa and Orlando not doing much better," Trump contended.
—"Trump tweaks DeSantis for 'chatting' with Piers Morgan" via A.G. Gancarski of Florida Politics
"Matt Gaetz rips 'uncouth' DeSantis for 'jab' at Trump" via A.G. Gancarski of Florida Politics — U.S. Rep. Gaetz was a key validator and endorser of DeSantis in 2018. Still, the Panhandle Republican is changing his tune. In a NewsNation interview, Gaetz griped about DeSantis' unwillingness to offer Trump protection against an indictment and chastised DeSantis as "uncouth" for taking a "jab" at Trump's legal circumstances. "If I were Governor of Florida, I would not allow any Floridian to be hauled before some George Soros-backed prosecutor in some blue city over politics. And I wouldn't make an exception to not protect the President of the United States," Gaetz contended.
— LEGISLATIVE —
"Senate readies school choice bill for final passage" via Anne Geggis of Florida Politics — The Senate readied a bill for passage that could dramatically overhaul the state's public education and fund new categories of students currently not receiving public education funds. Sen. Corey Simon filed the legislation (SB 202), and Wednesday he substituted it for the measure (HB 1) the full House approved last week, largely along party lines. It was placed on the calendar and could be up for a final vote as early as Thursday. It's anticipated the bill's passage will make Florida one of a handful of states that offer vouchers to students to attend private schools, regardless of income.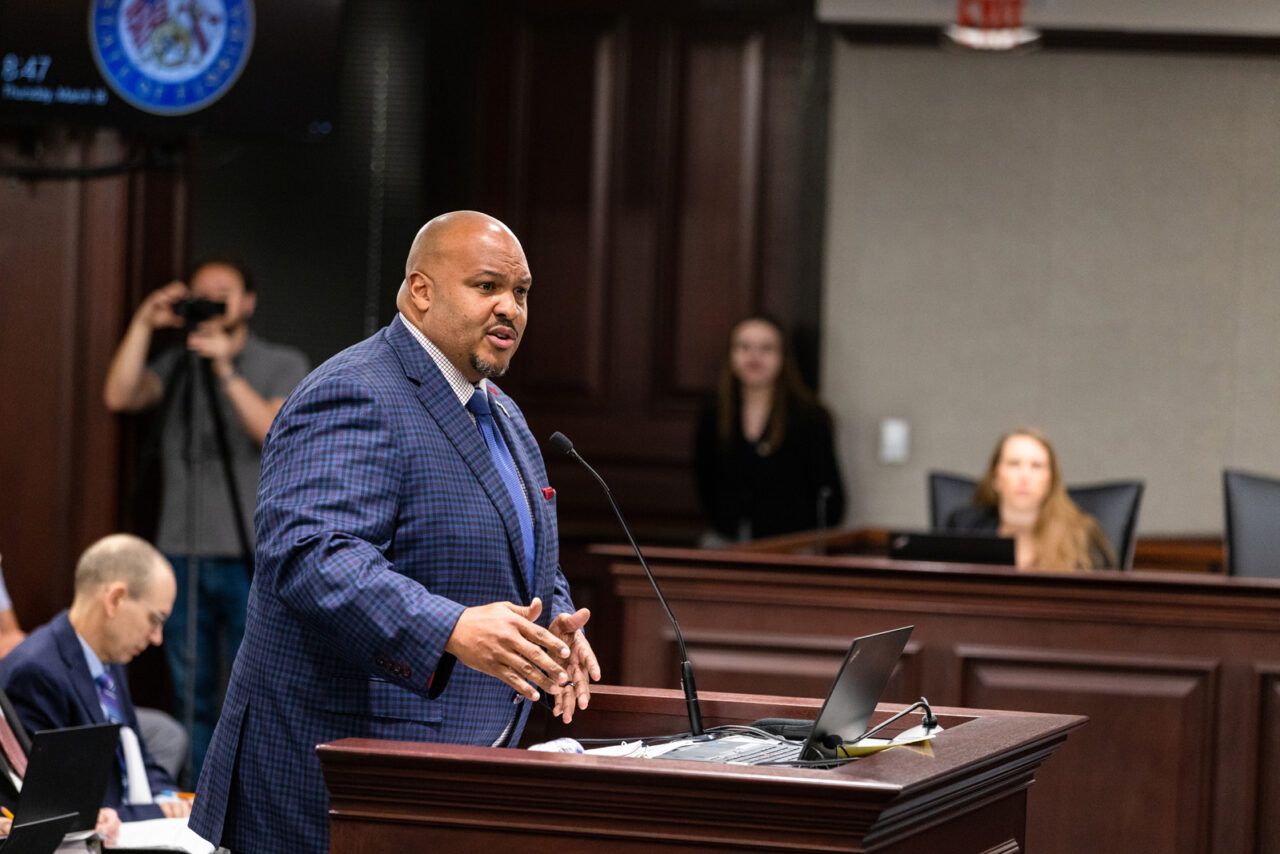 "Senate bill legalizing fentanyl test strips clears final Committee hurdle" via Jesse Scheckner of Florida Politics — A Senate measure removing fentanyl test strips from Florida's list of banned drug paraphernalia is now on its way to a full Senate vote after clearing a final Committee. The Senate Rules Committee voted unanimously to advance the bill (SB 164) to legalize the products, which the CDC calls a "low-cost method of helping prevent drug overdoses and reducing harm."
"Bill clarifying support options for adult dependent children advances" via Anne Geggis of Florida Politics — A bill that would clarify when an adult with disabilities can claim support and from who or what is advancing. Sen. Lori Berman proposed the legislation (SB 226), and it received the unanimous approval of the Senate Rules Committee. It's the bill's second Committee stop. Similar legislation (HB 813) is making its way through the House, currently with one Subcommittee approval. Berman told the Committee it clarifies a gray area in the law regarding adults with disabilities.
"Parkland-inspired bill allowing death penalty without unanimous jury heads to full Senate vote" via Jesse Scheckner of Florida Politics — A Parkland-inspired bill lowering the jury vote threshold for death sentences in Florida is bound for the Senate floor after clearing its final Committee hurdle. The Senate Rules Committee voted 15-4 for the measure (SB 450), which would remove the state's current requirement of a unanimous jury to determine that a defendant in a capital case should be sentenced to death. In its place, the bill would establish that eight of 12 jurors must agree on the death penalty. Had that lower requirement been in place in November, the shooter, who in 2018 killed 17 at Marjory Stoneman Douglas High School, would now be on death row.
"Senate passes bill creating nursing degree pathway for combat medics" via Jesse Scheckner of Florida Politics — Florida Senators agree: Combat medics who want to continue treating the sick and wounded as private citizens in their home state deserve a head start. On Wednesday, they helped make that happen. The Florida Senate voted unanimously for a measure (SB 274) by Sen. Bryan Ávila called the "Pathway for Military Combat Medics Act." True to its name, the bill would require Florida state universities, colleges and career schools to award nursing credits to people who worked as medics in the U.S. Armed Forces commensurate with their practiced knowledge.
"Bill blocking China from buying land in Florida coasts through last Senate panel stop" via Jesse Scheckner of Florida Politics — Less than three weeks after being filed, a bill blocking China and six other "countries of concern" from buying or holding an interest in land within range of strategic sites in Florida is heading to the Senate floor. The Senate Rules Committee voted unanimously to advance the measure (SB 264), a priority of Wilton Simpson, intended to safeguard state security against foreign threats. Countries named in the legislation include China, Cuba, Iran, North Korea, Russia, Syria and Venezuela.
"Senate panel approves letting MLB skirt minimum wage for minor league players" via Anne Geggis of Florida Politics — Major League Baseball (MLB) teams drew one step closer to being assured the baseball behemoth can continue to pay minor league players less than minimum wage. Legislation that Sen. Jonathan Martin is sponsoring (SB 892) received a nod from the Governmental Oversight and Accountability Committee on its second Committee stop, over Democrats' objections. The bill seeks to ensure that MLB and its affiliates remain exempted from state and federal minimum wage laws. In doing that, it's ensuring that a treasured Florida tradition can go on, Martin said.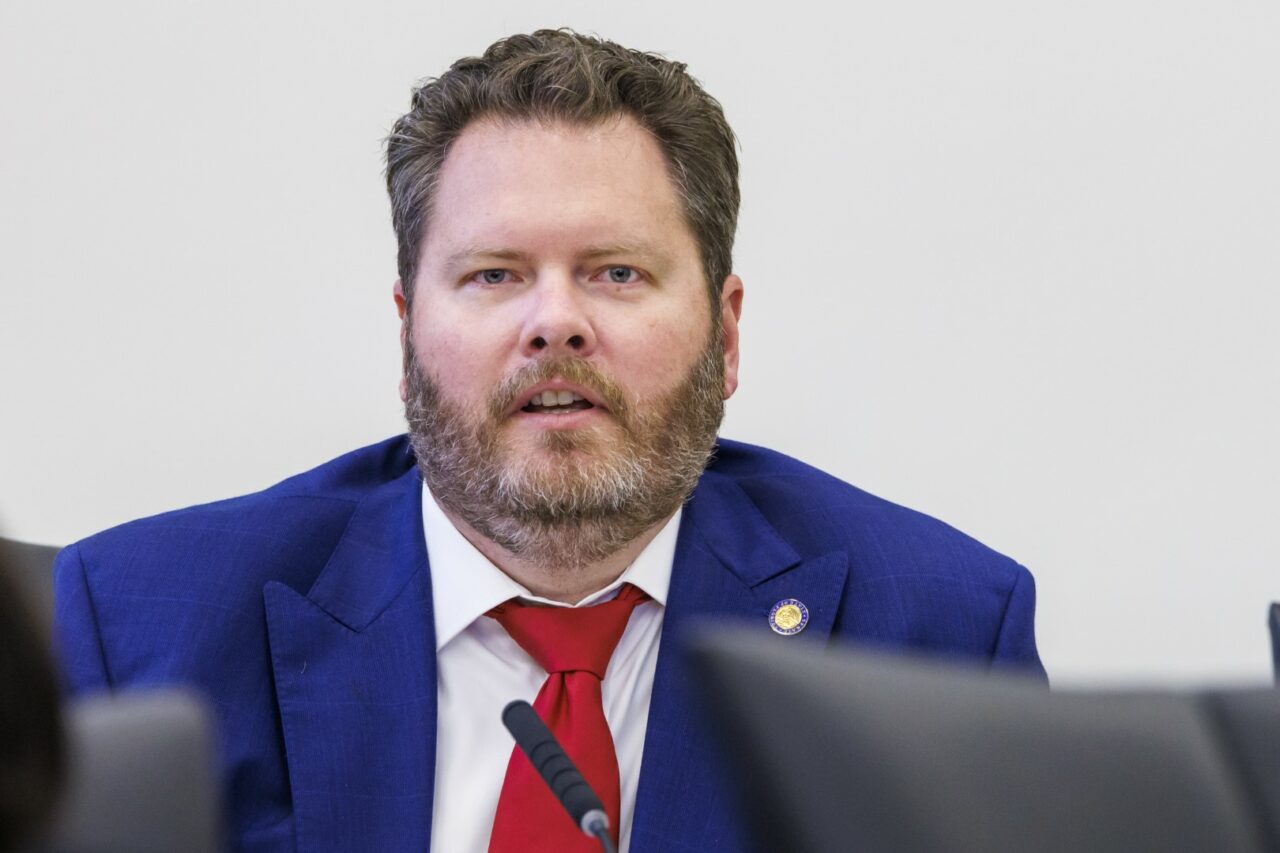 "KidCare expansion passes House spending panel with bipartisan support" via Christine Jordan Sexton of Florida Politics — Florida could increase the number of children covered by Florida KidCare under a bill that is a top priority of House Speaker Paul Renner and is now a part of the House's proposed budget. The House Health Care Appropriations Subcommittee unanimously approved a bill (HB 121) that would raise the eligibility limits for KidCare from 200% of the federal poverty limit to 300% poverty limit, which translates into $90,000 for a family of four. It has one more stop before it heads to the full House. "Working families are struggling in our state today," said Rep. Dana Trabulsy. Trabulsy is one of the sponsors along with Rep. Robin Bartleman.
"House bill that seeks to improve Florida's fertilizer and reduce pollution slides along" via Wes Wolfe of Florida Politics — The term "biosolid" is defined as "a nutrient-rich product" of wastewater treatment facility byproduct, but there are varying degrees of quality. Legislation heard this week may lead to more wastewater facilities processing this byproduct into what can be used as commercial fertilizer, Class A and AA biosolids. "Florida's Clean Waterways Act states that the Legislature finds that it is in the best interest of the state to minimize the migration of nutrients that impair waterbodies," Rep. Kaylee Tuck said of HB 1405 to the House Water Quality, Supply and Treatment Subcommittee.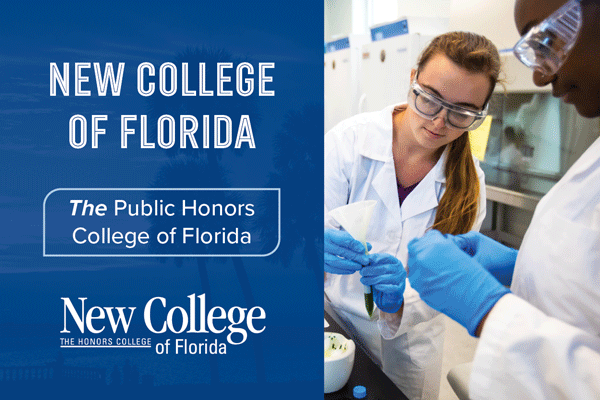 — MORE LEGISLATIVE —
"Children's health, training future docs focus of House's proposed health care budget" via Christine Jordan Sexton of Florida Politics — The House has released a proposed health care budget for fiscal year 2023-24 that puts an emphasis on children's health care coverage and training physicians. The proposed budget released Wednesday by House Health Care Appropriations Subcommittee Chair Rep. Sam Garrison also increases the Medicaid reimbursement rates for nursing homes and other providers and directs millions of dollars to the state Agency for Health Care Administration to help with its efforts to re-procure the state's Medicaid managed care program.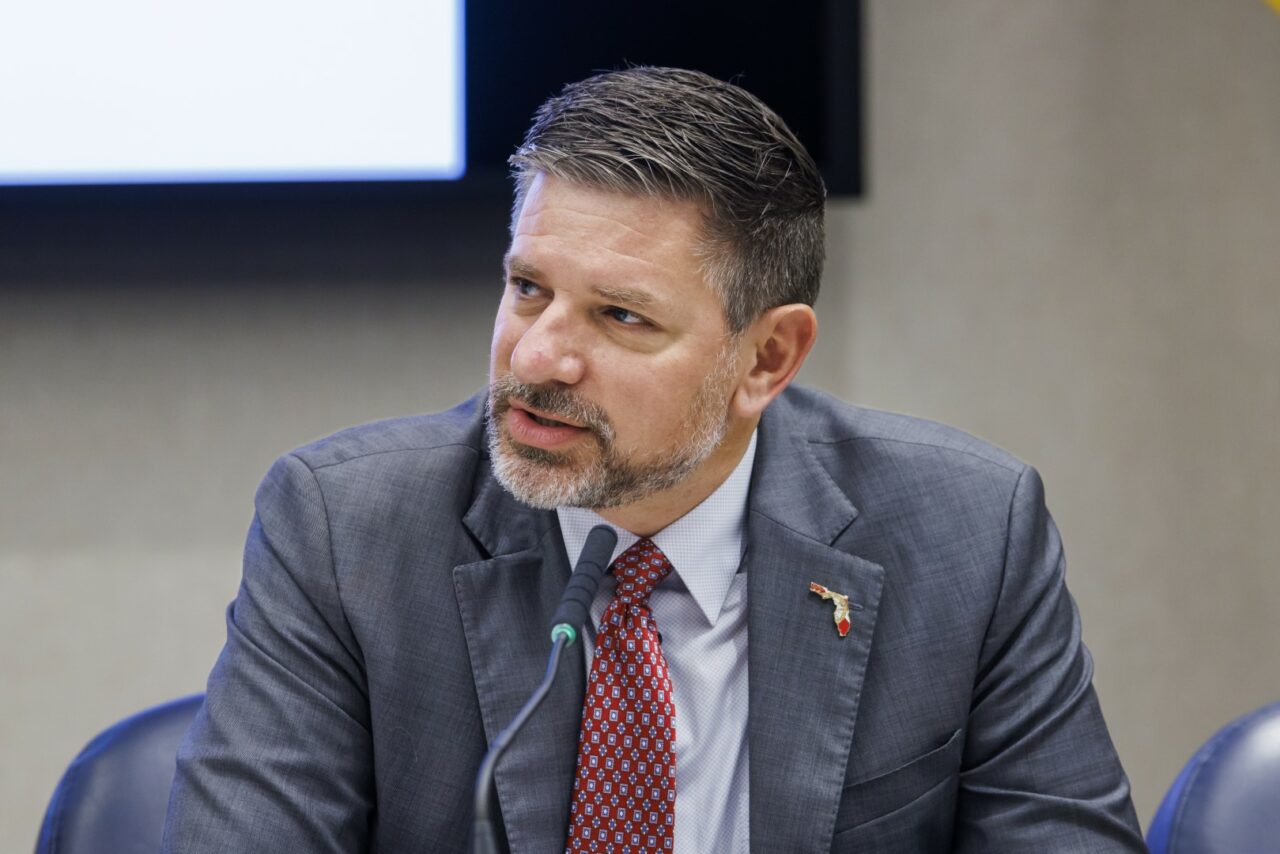 "Fight over Enterprise Florida, VISIT FLORIDA back as House budget cuts both" via Gray Rohrer of Florida Politics — Six years after a disagreement over the fate of Enterprise Florida and VISIT FLORIDA led to a budget standoff, the battle over the economic development and tourism marketing programs is back. The House transportation and economic development budget proposal eliminates funding for Enterprise Florida, which Renner is seeking to remove from state statutes anyway, and zeros out funding for VISIT FLORIDA.
"FL education Chair goes on diatribe over 'Don't Say Gay' law; board looks to add more constraints'" via Danielle J. Brown of Florida Phoenix — As part of his last meeting sitting on the Florida Board of Education, Chair Tom Grady provided a depiction about a highly contentious law approved by the Legislature in 2022, HB 1557, which was officially titled "Parental Rights in Education," but derided by critics as the "Don't Say Gay" bill. Grady said that the law only applies to young students and that it doesn't have anything to do with "being gay" or "acting gay," but didn't mention the fact that the Florida Board of Education is seeking to ban instructions on "sexual orientation" and "gender identity" from kindergarten through 12th grade, or that the 2023 Legislature is seeking to ban such instruction from Pre-K through 8th grade.
— The House Education & Employment Committee will consider a bill (HB 733) that would require school districts to change start times for middle schools to no earlier than 8 a.m. and for high schools to no earlier than 8:30 a.m. by the 2026-27 school year: 8 a.m., Room 17, House Office Building.
— The House Judiciary Committee will take up more than a dozen bills, including a measure (HB 87) that would require courthouses throughout Florida to have lactation spaces by Jan. 1, 2024: 8 a.m., Room 404, House Office Building.
— The House State Affairs Committee will consider nearly 20 bills, including a proposal (HB 1515) that would give Florida businesses a state-sanctioned path to sue local governments and halt enforcement of ordinances that hurt their bottom line: 8 a.m., Room 212, Knott Building.
— The Senate Fiscal Policy Committee has nine bills on the agenda, including a controversial measure (SB 254) to criminalize providing treatments to minors that would lead to a gender transition and allow courts to intervene in custody battles between parents over children who seek out gender-affirming care: 8:30 a.m., Room 412, Knott Building.
— The House will hold a floor Session: Noon.
— The Senate will hold a floor Session: 1:30 p.m.
— MORE FROM CAP —
"Lawmakers celebrate 100 years of swatting down mosquitoes" via Jacob Ogles of Florida Politics — Controlling mosquito populations may not be the buzziest job in state government. But for a century, mosquito control districts in Florida worked together to keep the world's deadliest animal at bay. The Florida Mosquito Control Association (FMCA) held a news conference with lawmakers in the Capital celebrating 100 years of work in Florida. "Due to Florida's subtropical and tropical climates, ranging from the Panhandle to the Florida Keys, mosquito control programs work 24/7, 365 days a year," said FMCA President Sandra Fisher-Grainger.
"Tom Grady reflects on successes as he exits Board of Education" via Drew Wilson of Florida Politics — State Board of Education Chair Grady is vacating his post after eight years due to term limits, and he's celebrating the Board's accomplishments on his way out of the door. Grady is a Naples lawyer, former state Representative and former Office of Financial Regulation Commissioner who was first appointed to the Board in 2015 and subsequently reappointed by DeSantis for a term that expired Dec. 31. In a letter addressed to the Governor, Grady said he joined the Board with four goals: Improving the high school graduation rate, preparing Florida students to attend college or enter the workforce, promoting school choice, and celebrating good teachers and outcomes.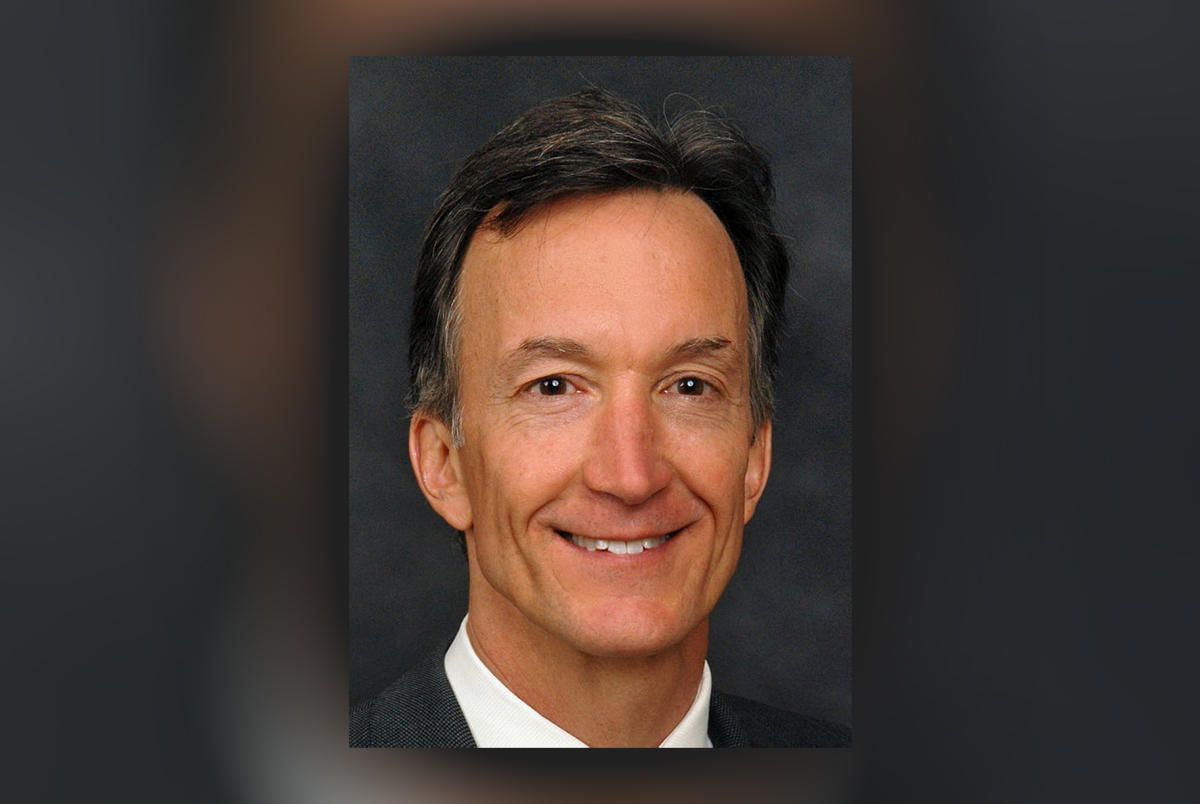 AFP-FL praises lawmakers for advancing occupational licensing bills — Americans for Prosperity-Florida applauded members of the Senate Regulated Industries Committee and House Regulatory Reform & Economic Development Subcommittee for advancing bills (SB 1364/SB 1366/HB 1333) that would make it easier for people with out-of-state occupational licenses to start working in Florida. "With universal recognition for occupational licensing, Florida will have a more prosperous economy because professionals in other states will no longer have to clear the hurdle of obtaining a new license if they want to move to Florida," said AFP-FL State Director Skylar Zander. "When professionals have the freedom to work wherever they choose, we have the opportunity to open up Florida's talent pool and welcome more hardworking Americans into Florida. None of this would be possible without the leadership of bill sponsors Sen. Jay Collins and Rep. Traci Koster."
Orthodontists laud advance of tele-dental regulation bill — The American Association of Orthodontists thanked Senators for moving forward on a bill (SB 356) that would impose new regulations on telehealth services provided by dentists, such as at-home treatments that only straighten the front teeth. "Patients deserve so much more than how they are being treated in many of these mail-order orthodontic cases," said Eddy J. Sedeño III, DMD, MS, of Specialty Smiles Orthodontics in Miami Lakes. "For those who come to me to correct the harm done, it adds insult to injury that they aren't able to connect directly with a treating dentist, nor able to speak about their problems publicly due to being forced to sign nondisclosure agreements as a condition to receive a refund. SB 356 will add transparency to care and accountability in orthodontic treatment when provided by remote companies. This legislation is needed for Florida patients' rights."
ACLU denounces advance of death penalty threshold legislation — ACLU of Florida criticized the Senate Rules Committee for voting in favor of a bill (SB 450) that would allow juries to recommend the death penalty with a supermajority vote rather than a unanimous one, saying it would make Florida's threshold for death sentencing the lowest in the country, despite the state also having the greatest number of death row exonerations in the country. "Florida's legal system requires unanimous juries in all other cases. It is unfathomable that a sentence that is both so final and far more expensive than life imprisonment should be held to a lower standard. Florida has already litigated this issue and comes out on the right side of history. The state Legislature is not just trying to reintroduce Jim Crow-era sentencing practices, it is making it more likely that innocent people will be placed on death row and killed at the hands of the state," said ACLU of Florida legislative director and senior policy counsel Kara Gross
FHCA says health budget proposals prioritize quality care — The Florida Health Care Association thanked House and Senate budget writers for including more Medicaid funding for nursing center care in their draft budgets for 2023-24. "FHCA appreciates our legislative leaders for recognizing the need to invest in the quality care being delivered in our state's nursing centers," said FHCA CEO Emmett Reed. "Funding increases in both the Senate and House budget proposals will support advancements in quality and the caregivers who provide it directly to those in need. … As both chambers move forward with their budgeting process, we will continue explaining to lawmakers how these investments are critical and will help lead to better care and resident outcomes."
Lunch is served — The Governors Club buffet menu for Thursday: Braised oxtails, yellow rice pilaf, roasted baby carrots, green beans with bacon and caramelized onion, and mini desserts. Buffets include a deluxe salad bar and chef's daily soup. A full buffet is $22; soup and salad are $14. Both prices include a beverage, a choice of coffee, tea and soda.
New and renewed lobbying registrations:
Miguel Abad, CCC Miami: West Villagers for Responsible Government
Clifton Addison, Kathleen Hallgren: Everytown for Gun Safety Action Fund
Jason Allison, Foley & Lardner: iLab
Brian Ballard, Brady Benford, Ballard Partners: Jupiter Island Forever Advocacy
Slater Bayliss, Sarah Busk Suskey, The Advocacy Partners: Sunflora
Ellyn Bogdanoff, Yolanda Cash Jackson, Cody Rogers, Becker & Poliakoff: Florida Taxicab Association, Worldsafe1st
Ron Brise, Kevin Cleary, Larry Williams, Gunster Yoakley & Stewart: Florida Gas Utility
Dean Cannon, Joseph Salzverg, Jason Unger, GrayRobinson: American Business Immigration Coalition Action
Rosanna Catalano, Anfield Consulting: The ROCI Group
Richard Chait, Converge Public Strategies: Florida State Hispanic Chamber of Commerce
Kevin Comerer, Rubin Turnbull & Associates: Association of Dental Support Organizations
Stephen Dyal, Dyal Consulting: Unite USA
Chris Floyd: City of Pahokee
Cynthia Henderson, Cynergy Consulting: CIOX Health, Epic Pharmacies, Florida Professional Vacation Rental Association, INDIVIOR, Wireless Infrastructure Association
Rob Johnson, The Mayernick Group: Energy Systems Group
Tammy Marcus: Florida Police Benevolent Association
May Bruce, Holland & Knight: Florida Electric Cooperatives Association
Kenny Montilla: Turo
Kaley Slattery, The Southern Group: Orlando City Soccer Club
Stephen Smith: Vimo DBA GetInsured
Frank Terraferma: National Council of State Boards of Nursing
— STATEWIDE —
"Casey DeSantis pushes 'resiliency' makeover for mental health in schools" via Gray Rohrer of Florida Politics — Florida could soon adopt new standards for mental health services in K-12 schools, focusing on "resiliency" and allowing parents to become coaches and mentors in classrooms. First Lady DeSantis unveiled the push for the change during an event at Florida State University ahead of a meeting of the State Board of Education, which is expected to approve the new standards. The move is an effort to "reframe and rethink the way we're approaching mental health," DeSantis said. "It's not about being a victim relegated to a set of circumstances you cannot overcome."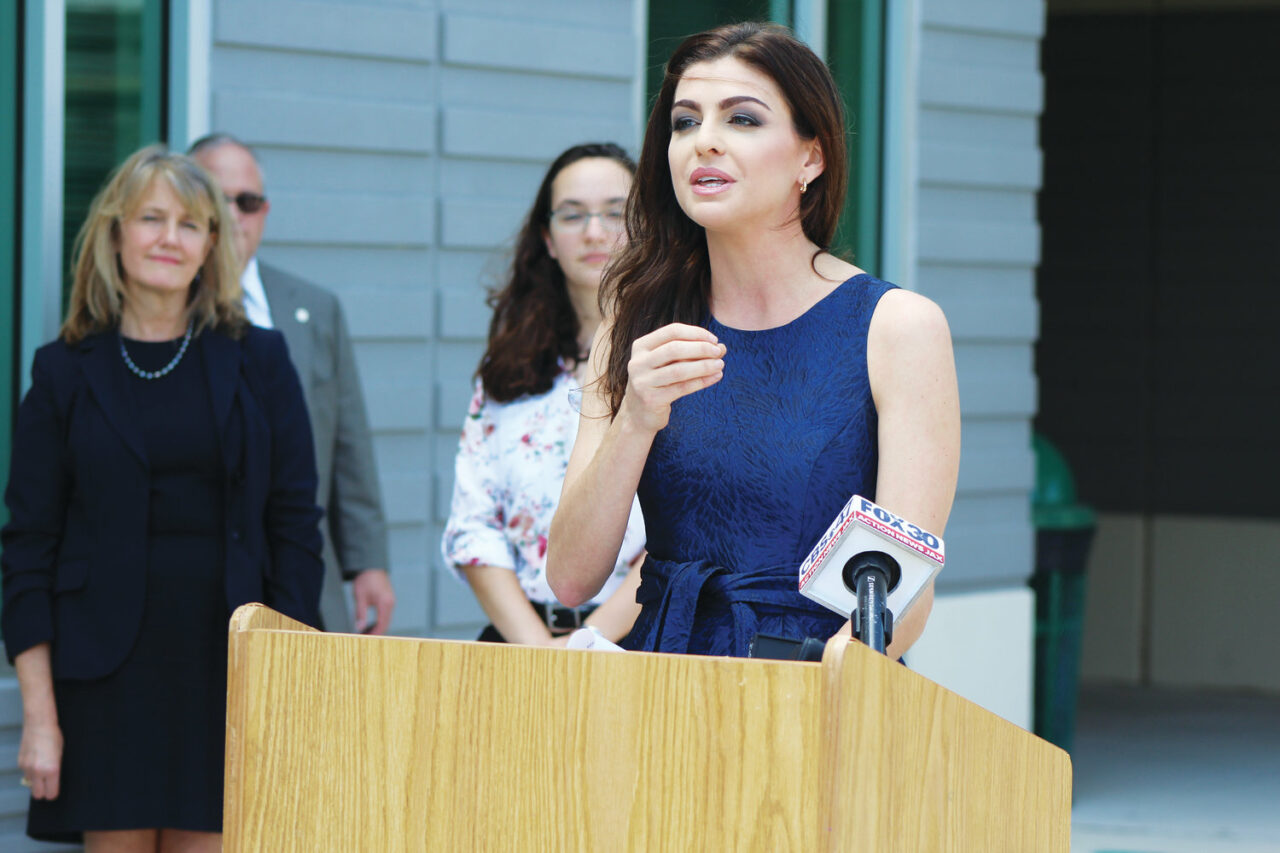 Jimmy Patronis inducts officers, members into Commission on Status of Women — CFO Patronis inducted the 2023 officers and new members of the Florida Commission on the Status of Women (FCSW). The Commission was created over three decades ago with the mission of raising awareness and celebrating the contributions and successes of women throughout the state. The CFO inducted the following 2023 officers: Chair Sophia Eccleston, Vice Chair Lori Day, Treasurer Rosie Paulsen, Secretary Claudia Medina Thomas, Member at large Jenna Persons-Mulicka, Member at large Maruchi Azorin, and Parliamentarian Belinda Keiser. New members include Melissa Stone, Maria Wells, Staci Sims, Kate English, Tina Vidal-Duart, and Jennifer Collins. Additionally, the FCSW announced that they will be hosting statewide roundtable discussions to inform communities about the results of their recently conducted survey — The 2022 "Voices of Women." Roundtables will be in Jacksonville, Destin, Ocala, Orlando, Fort Myers and Miami.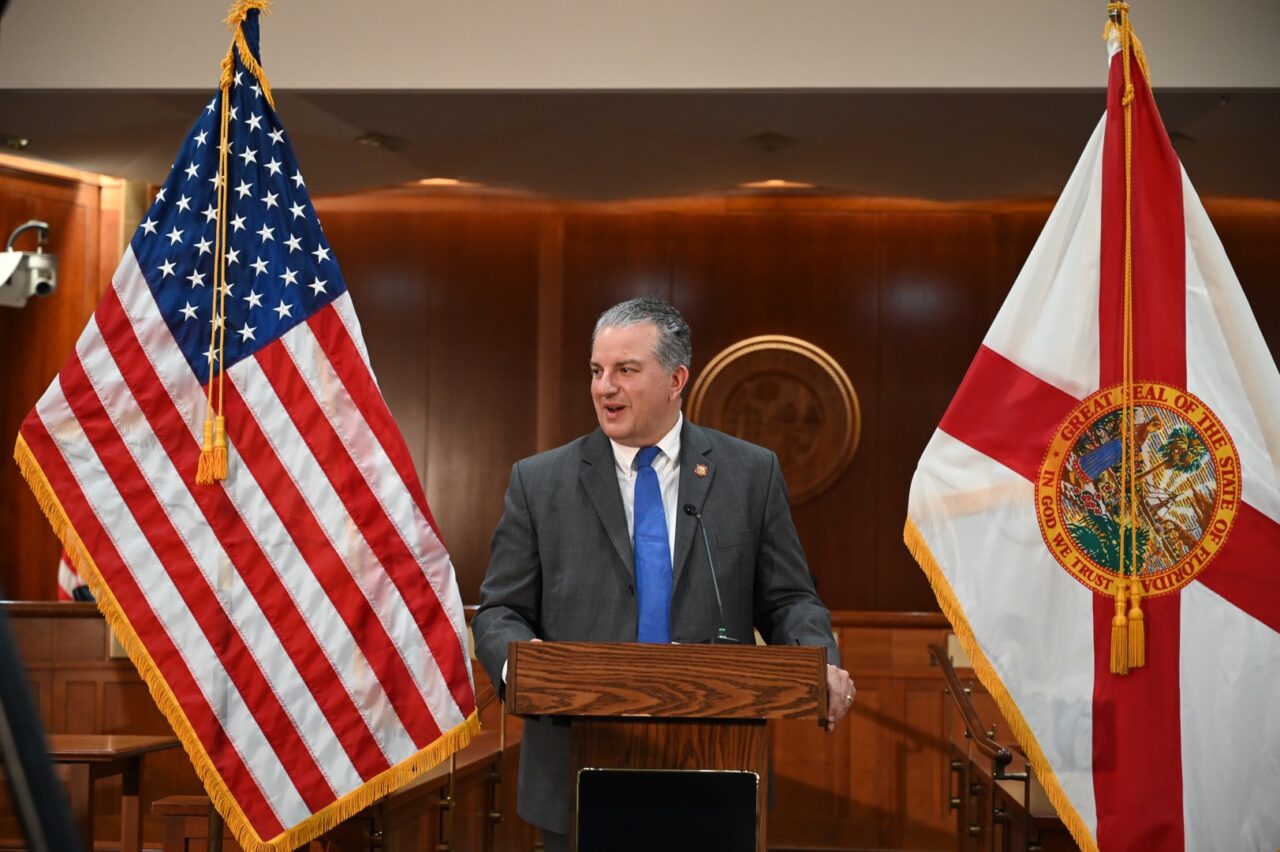 "Nearly 1M Florida residents may lose their health care starting April 1. Why?" via Katherine Kokal of The Palm Beach Post — Nearly 1 million people across Florida may start to lose health coverage next month as the COVID-19-era expansion of Medicaid runs out and state officials choose not to replace it. That's because Florida provided continuous Medicaid coverage to people with lower incomes during the public health emergency declared because of the coronavirus pandemic. During the crisis, the state did not unenroll anyone no longer qualified for the program.
"NAACP calls for travel advisory amid political tensions" via Lauren Peace of the Tampa Bay Times — The NAACP Florida Chapter wants its national board to ask people not to visit or move to the Sunshine State in light of recent proposals targeting diversity and racial issues. At the organization's state conference on Saturday in Orlando, members proposed asking the national board to issue a travel advisory, especially for people of color. When the vote came back unanimously, Hillsborough County NAACP President Yvette Lewis said she felt relief. "We are an organization that protects people's civil rights, and this is a first step to doing that," Lewis said. "People are seeing what's happening in Florida. They're paying attention, and I hope that help is coming."
"Florida's newest doctors choose primary care and psychiatry, shun emergency medicine" via Cindy Krischer Goodman of the South Florida Sun-Sentinel — Florida's newest batch of medical school graduates want to become internists, psychiatrists and other higher-paying specialties. What few want to become are emergency medicine doctors, one of the most needed jobs in Florida. Nationally, in this year's match day on March 17, when medical school graduates are assigned to hospitals that will train them, 555 positions in emergency medicine went unfilled, more than double the 219 unfilled positions last year. Florida's 10 medical schools graduated 795 future doctors who matched and will begin their residencies in the summer and fall.
— D.C. MATTERS —
"White House disbanding its COVID-19 team in May" via Dan Diamond and Tyler Pager of The Washington Post — The White House will shut down its COVID response team after the public health emergency ends in May, with some staffers already departing and national coordinator Ashish Jha likely to leave the administration once his team is disbanded, according to multiple current and former officials who spoke on the condition of anonymity to describe internal operations. The move to disband the White House COVID team comes as the pandemic has receded from U.S. hospitals and in voters' minds. The nation avoided a feared winter surge of virus deaths earlier this year, and while the CDC still links about 2,000 deaths per week to COVID, that represents the lowest death toll since the earliest days of the pandemic.
"Yellen says U.S. not considering 'blanket' bank deposit insurance" via Christopher Condon and Saleha Mohsin of Bloomberg — Treasury Secretary Yellen said regulators aren't looking to provide "blanket" deposit insurance to stabilize the U.S. banking system without working with lawmakers, and that the heads of recently failed American lenders should be held accountable. "I have not considered or discussed anything having to do with blanket insurance or guarantees of deposits," Yellen said Wednesday during a hearing before a Senate Subcommittee, answering a question about whether the protections for all U.S. deposits would require congressional approval. She didn't clarify if that refers to a temporary or permanent change in the cap. Yellen has earlier said that the U.S. is prepared to take further actions to protect depositors if smaller lenders are threatened.
"Rick Scott, Elizabeth Warren unveil Fed oversight bill" via David Morgan of Reuters — Republican U.S. Sen. Scott and Democratic U.S. Sen. Warren are introducing legislation to replace the Federal Reserve's internal watchdog with one appointed by the President, aiming to tighten bank supervision following the failures of Silicon Valley Bank and Signature Bank. They blamed the collapse of the two banks on regulatory failures at the U.S. central bank, which has operated up to now with an internal inspector general who reports to the Fed board. Warren said this month's banking upheavals "have underscored the urgent need for a truly independent inspector general to hold Fed officials accountable for any lapses or wrongdoing." The Federal Reserve had no comment on the measure.
"Marco Rubio ranked as No. 3 most effective U.S. Senator" via Jacob Ogles of Florida Politics — Rubio remains one of the most effective members of the U.S. Senate. That's according to the University of Virginia and Vanderbilt University's Center for Effective Lawmaking. Over the course of the 117th Congress, Rubio was ranked as the third-most effective member of the Senate, behind only U.S. Sens. Gary Peters, a Michigan Democrat, and John Cornyn, a Texas Republican. That's all the more notable considering Democrats controlled the Senate through the two-year period in question. Rubio credited a focus on nuts-and-bolts lawmaking.
"U.S. Rep. Maxwell Frost focuses on gun violence in first bill" via Skylar Swisher of the Orlando Sentinel — U.S. Rep. Frost is making gun violence the focus of his first bill. Frost filed legislation on Wednesday that would create an office within the U.S. Department of Justice to coordinate the nation's response to gun violence. "I got involved in politics because of gun violence," the 26-year-old Democrat said in an interview. "Going to the vigil after Sandy Hook served as my call to action. It is an issue I hold close to my heart. It's an issue that plagues Central Florida." While a variety of federal agencies handle aspects of gun violence prevention, no centralized office exists to spearhead the federal government's response, Frost said.
"FEC eyes new rules for candidates to draw pay, perks from campaigns" via Kate Ashley of Roll Call — Democrat Frost and a slate of former congressional candidates urged the Federal Election Commission to loosen restrictions on using campaign funds for salaries and benefits for those seeking federal office. Making it easier for candidates to draw a regular salary, plus health care and other benefits, would help encourage more diversity among House, Senate and presidential hopefuls, they argued. Frost said that during the 18 months that he was running for the House seat he won in November, he ran up debt that resulted in "a very damaged credit score that I still have and that I'm still working on." Candidates currently may give themselves a salary from campaign funds, but they face restrictions on when they can start to take a salary and how much they can take.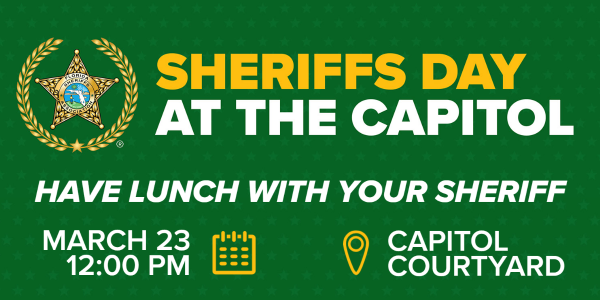 — EPILOGUE TRUMP —
"What we know about Trump's legal troubles" via Amelia Thomson-DeVeaux of FiveThirtyEight — Despite a near-constant swirl of legal problems, Trump has managed to avoid indictment so far. But one prosecutor seems poised to take the plunge and become the first to criminally indict a former President. Alvin Bragg, the Manhattan district attorney, is reportedly close to filing charges for Trump's role in paying hush money to porn actor Stormy Daniels during the 2016 election. But if Bragg ends up being the first prosecutor to indict Trump, will he be the last? That question could turn out to be very significant.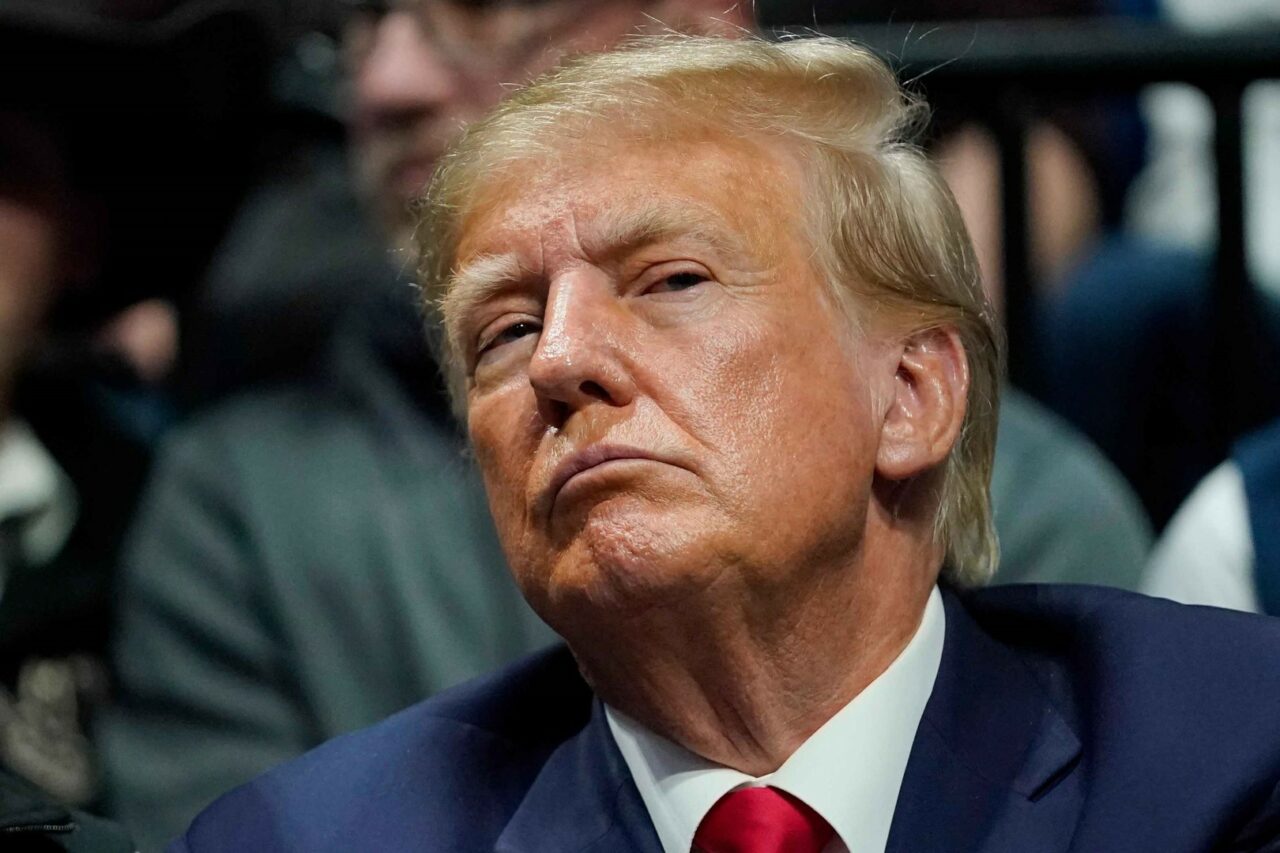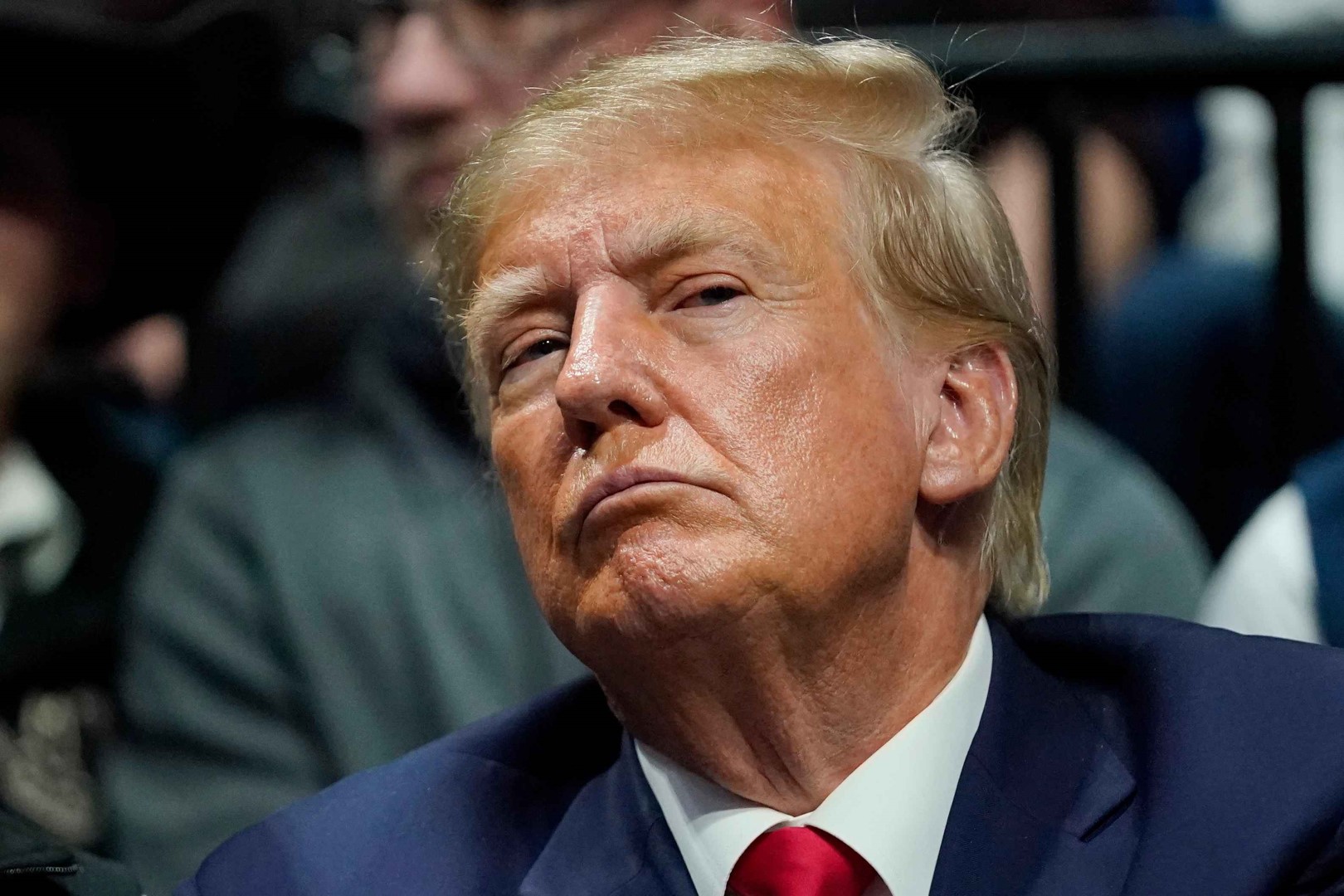 "Trumpworld slaps back! DeSantis 'despises the MAGA base' and has been 'faking it the entire time' says top Trump adviser, while others call Governor's criticism 'pathetic' and a 'political miscalculation'" via Nikki Schwab and Geoff Earle of the Daily Mail — Trump's MAGA allies are slapping back at Gov. DeSantis for saying he was above the "daily drama" and chaos that the ex-President inflicted on the nation. Trump's senior adviser Jason Miller took to Twitter and slammed DeSantis while sharing the Governor's sit-down with Morgan, published in the New York Post and will air on Fox Nation's Piers Morgan Uncensored. "Ron DeSantis has finally shown his true colors. An establishment Never Trumper who despises the MAGA base and was faking it the entire time," Miller wrote. Trump's longtime political adviser Roger Stone tweeted, "What an extraordinary political miscalculation."
"Mystery surrounds possible Trump indictment" via Zach Schonfeld and Brett Samuels of The Hill — Trump set off a frenzy a few days ago when he declared — without any official word — that he would be arrested on Tuesday, but the case against him in Manhattan has yet to turn up an indictment, lending an air of mystery to if and when the former President will be charged. Reports emerged earlier Wednesday that the grand jury hearing evidence in the probe would not convene on Wednesday, meaning an indictment won't come until Thursday at the earliest. Fox News reported that at least one more witness was expected to appear on Wednesday before the grand jury.
"How an indictment and arrest of Trump could unfold" via William K. Rashbaum and Jonah E. Bromwich of The Tampa Bay Times — A Manhattan grand jury could decide whether to indict Trump in the days ahead, potentially touching off a sequence of events that could include the unprecedented sight of a former President in handcuffs. But much about what comes next remains unclear. Prosecutors have signaled that an indictment is likely, but it is not a certainty. Before Trump can be charged, the Manhattan District Attorney Bragg must ask the grand jury that has been hearing evidence about Trump to vote on whether to charge him. A majority of jurors must agree to do so. The timing of any potential indictment, arrest and arraignment is unknown, and likely to remain so after a vote is conducted.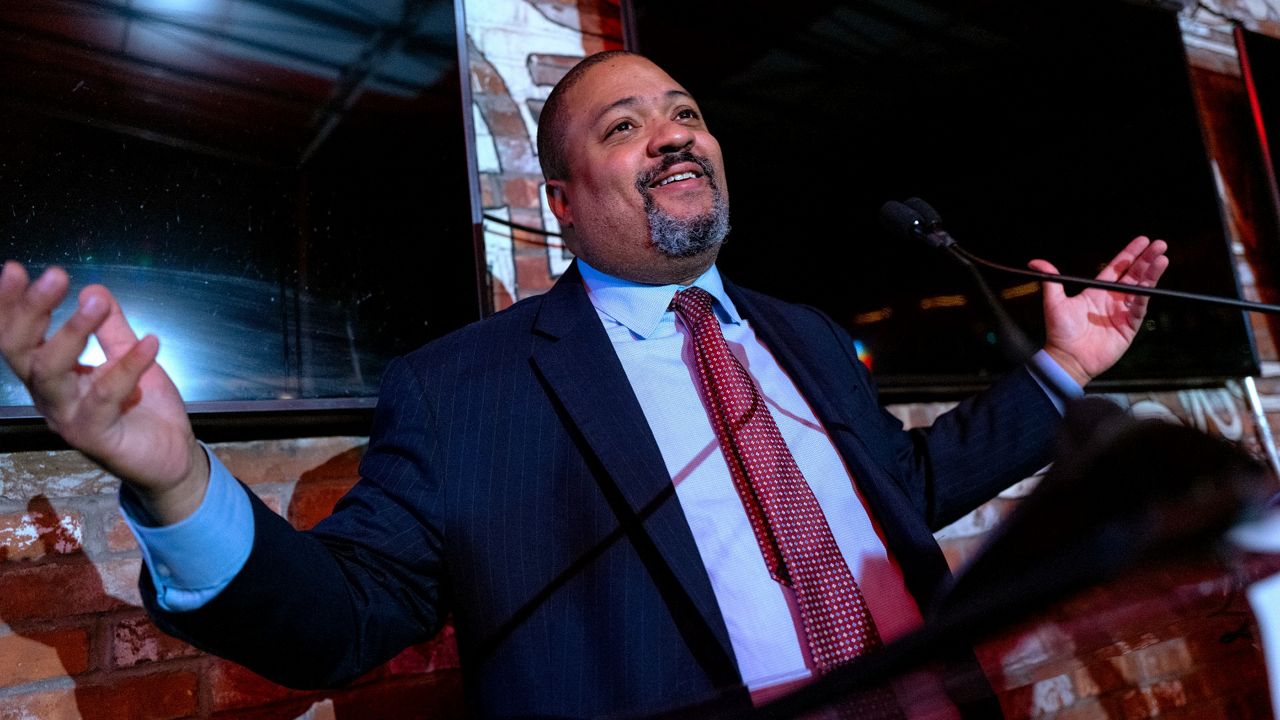 "Trump no longer expecting charges over Stormy Daniels payment in immediate future" via Jacob Ogles of Florida Politics — Trump now says he may not be arrested. At least not anytime soon. After Trump lashed out in a Truth Social post over reports he would be indicted on March 21, the day went by with no news. In a series of Truth Social posts Wednesday, Trump suggested legal revelations are complicating the case. Trump cited a report in The New York Times and an op-ed in Fox News that both raised questions about whether a New York District Attorney could bring charges stemming from an alleged campaign finance allegation.
"Appeals Court orders Trump lawyer to hand over records in documents inquiry" via Alan Feuer, Ben Protess and Maggie Haberman — A federal appeals court ruled that a lawyer representing Trump in an inquiry into his handling of classified materials had to return to a grand jury investigating the case to answer its questions and give prosecutors what are likely to be dozens of documents related to his legal work for Trump. The ruling by the U.S. Court of Appeals for the District of Columbia was a victory for the special counsel overseeing the investigation for the Justice Department and came after a lightning round of filings that began when Trump sought an order to stop the lawyer, M. Evan Corcoran, from handing over documents to investigators.
— 2024 —
"GOP 2024 hopefuls grapple with how to take on Trump" via Ashley Parker and Josh Dawsey of The Washington Post — For months, DeSantis did his best to ignore Trump. Then, on Monday, DeSantis pitter-pattered up to a sly and winking condemnation, supporting Trump by attacking Manhattan District Attorney Bragg, who is closing in on a possible indictment of Trump, while also using the moment to note that allegations about "paying hush money to a porn star" are at the center of the investigation.
"'The circus continues': For Trump, legal woes resurrect old habits" via Michael C. Bender of The New York Times — Trump, the former prime-time reality TV star known for his love of big stages and vast crowds, has embraced a more humbling and traditional style on the campaign trail in recent months. He held intimate events in New Hampshire and South Carolina. He fielded questions from voters in Iowa. And in multiple cities, he surprised diners with unannounced visits to restaurants where, with his more familiar Trumpian flair, he made a dramatic show of sliding a wad of cash from his pocket to buy everyone a bite to eat.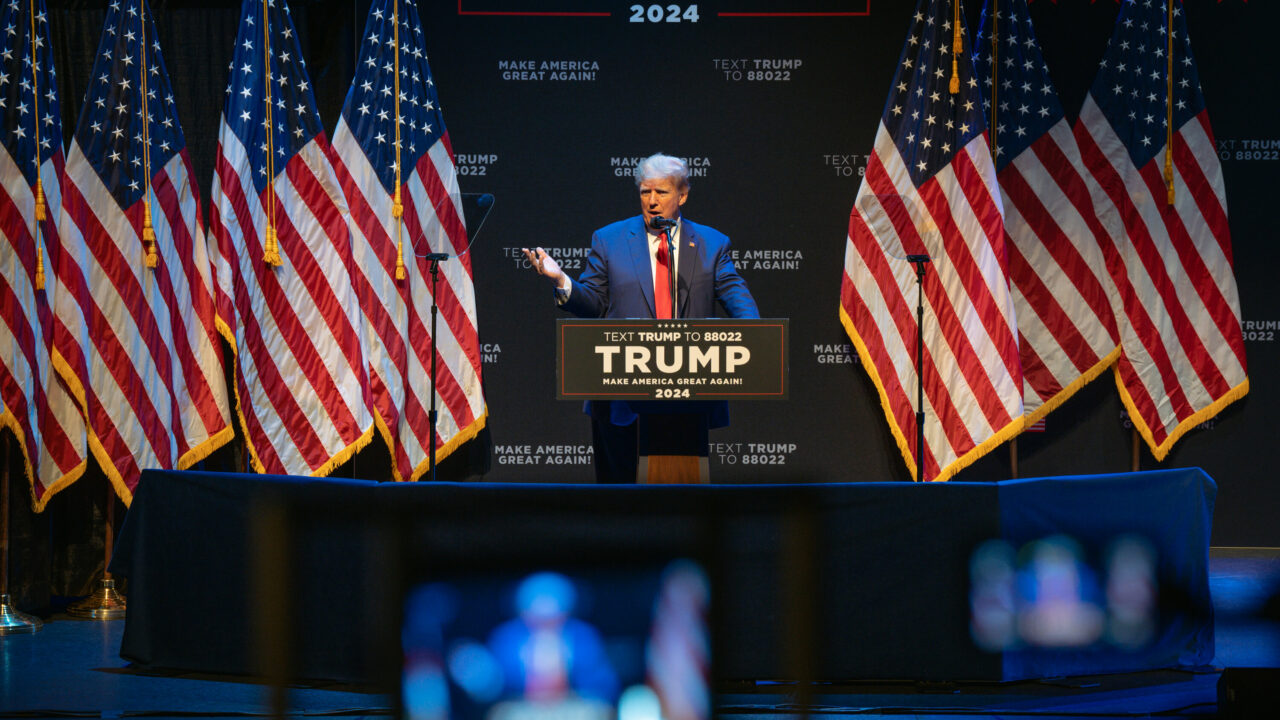 "Joe Biden team eyes Delaware for 2024 campaign HQ -sources" via Jeff Mason, Nandita Bose and Jarrett Renshaw of Reuters — Biden's team is leaning toward basing his 2024 re-election campaign in his hometown of Wilmington, Delaware, and is considering at least three people to serve as his campaign manager. Biden, who has said he intends to run for re-election but has yet to make a formal announcement, travels regularly on weekends to Wilmington, making it a natural place for political work outside of the White House in Washington.
"Sen. Tim Scott poised to give 2024 'political update' to donors" via Meg Kinnard of The Associated Press — Sen. Scott is inching ever closer to a presidential bid in 2024, scheduling his latest swing through early-voting states before returning home afterward to give donors a "political update." Scott will meet with donors to hold what's being advertised as a "Faith in America Summit" next month in Charleston. The schedule notes a reception and dinner on April 14, as well as "breakfast, policy discussions, and political update" the following day. The event, characterized by a person familiar with Scott's plans as a gathering of "high-level fundraisers and supporters," directly follows Scott's stops in Iowa and New Hampshire.
"Biden honors Bruce Springsteen, 'President' Julia Louis-Dreyfus (and hints at 2024)" via Azi Paybarah of The Washington Post — Biden used a White House ceremony honoring artists and academics to drop his latest indication that he will seek re-election next year, describing honoree Colson Whitehead as "the only novelist to win the Pulitzer Prize for back-to-back works," before adding, "I'm kind of looking for back-to-back myself." Biden has not formally announced his re-election bid for 2024 but has indicated he will seek a second term. At the event on Tuesday, Biden said the country has benefited from the hard work of the honorees.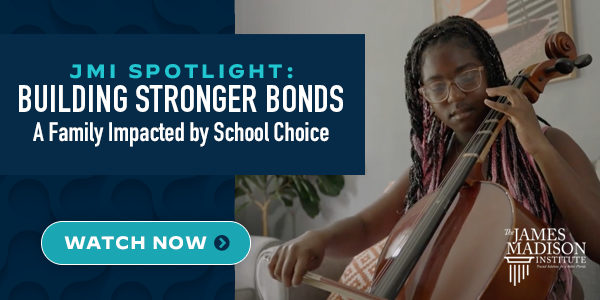 — LOCAL: S. FL —
"Liquor store owner urges court to stop Miami Beach's Spring Break alcohol sales ban" via Devoun Cetoute of the Miami Herald — Miami Beach liquor store owner Jorge Zubigaray says he's put up with the city shutting down businesses the last three years for various reasons, namely the COVID-19 pandemic and Spring Break, but will stand his ground now that liquor stores are the only shops forced to close. "You close my business down, you hurt my employees and my family?" he said. "Eight liquor stores are not the problem on Ocean Drive. I'm not the problem." Miami Beach declared a continued state of emergency halting halt alcohol sales for off-premises consumption after 6 p.m. from Thursday to Sunday in South Beach.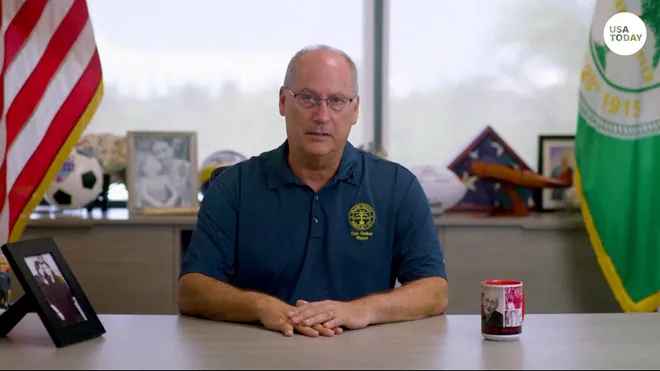 "Miami Beach extends Spring Break emergency with liquor store cut off, but no curfew" via Aaron Liebowitz of the Miami Herald — Miami Beach declared a constant state of emergency to address Spring Break crowds this weekend. One aspect of the measures the city announced Sunday after two fatal shootings on Ocean Drive was conspicuously absent: a curfew. City Manager Alina Hudak said in an emergency order that all alcohol sales for off-premises consumption would be banned after 6 p.m. in South Beach south of 23rd Street from Thursday to Sunday. City-owned parking garages south of 16th Street will close at 9 p.m. But a divided City Commission voted Monday to oppose a continuation of the midnight curfew that was in effect Sunday night into Monday.
"Bring them back or keep them off? Parents mixed on book removals from Martin County schools" via Colleen Wixon of Treasure Coast Newspapers — Parents want the books back in the school libraries. But not all parents. About 200 people, many of them parents and grandparents, crowded a School Board meeting to demand that more than 80 titles be returned to library shelves. The books were removed last month from school media centers after parent Julie Marshall filed challenges, complaining the books were inappropriate for children because they contained sexual content or racist themes. State and local policies dictate how school districts respond to book challenges. Media specialists must remove books after a challenge is filed and until the book is reviewed. State law holds media specialists accountable for ensuring library books are age-appropriate and free from pornography.
—"Martin County picks Deputy Superintendent Michael Maine as district's new Superintendent" via Colleen Wixon of Treasure Coast Newspapers
"Price to replace Florida Keys water pipes? $10M a mile, utility director says" via David Goodhue of the Miami Herald — The head of the Florida Keys' water utility said earlier this week that the cost to replace all the pipes in the aging system would be more than $1 billion. The statement he made comes the same month the Florida Keys Aqueduct Authority had three water main breaks in one week, temporarily reducing supply and pressure to thousands of homes and businesses south of the Upper Keys Village of Islamorada all the way to Key West. The leaks also forced the utility to reduce its flow from its mainland source in Florida City, which depleted water stored in tanks buried up and down U.S. 1.
— LOCAL: C. FL —
"Third Brevard Republican files to run in crowded District 1 Commission race" via Tyler Vazquez of Florida Today — Still nearly two years out from Election Day, the race to fill the open seats on the Brevard County Commission has quickly filled up, with North Brevard's District 1 becoming the most crowded so far. This past week saw Republican Wanda Hillard Bauer become the fifth person to file for the position vacated by Rita Pritchett, the current Commission Chair who cannot run for re-election due to term limits. Bauer enters a crowded field of two other Republicans, one Democrat and one Libertarian candidate hoping to represent North Brevard at the county level. Bauer, a relative unknown, has not held or run for office before.
"Monique Worrell says she regrets 'harshness' of OPD criticism in Jones High School shooting case" via Christopher Cann of the Orlando Sentinel — Orange-Osceola State Attorney Worrell said she regrets, in part, her statement earlier in the week criticizing the investigation by the Orlando Police Department into the shooting at Jones High School Athletic Complex that killed one teen and injured three others last November. "That statement was focused on dispelling the baseless rumors that my office doesn't prosecute cases. In doing so, that statement also criticized the investigation done by Orlando Police Department," she said. "I regret the harshness of that criticism because it stands only to further divide us and continue the finger-pointing that exacerbates the problem rather than providing solutions."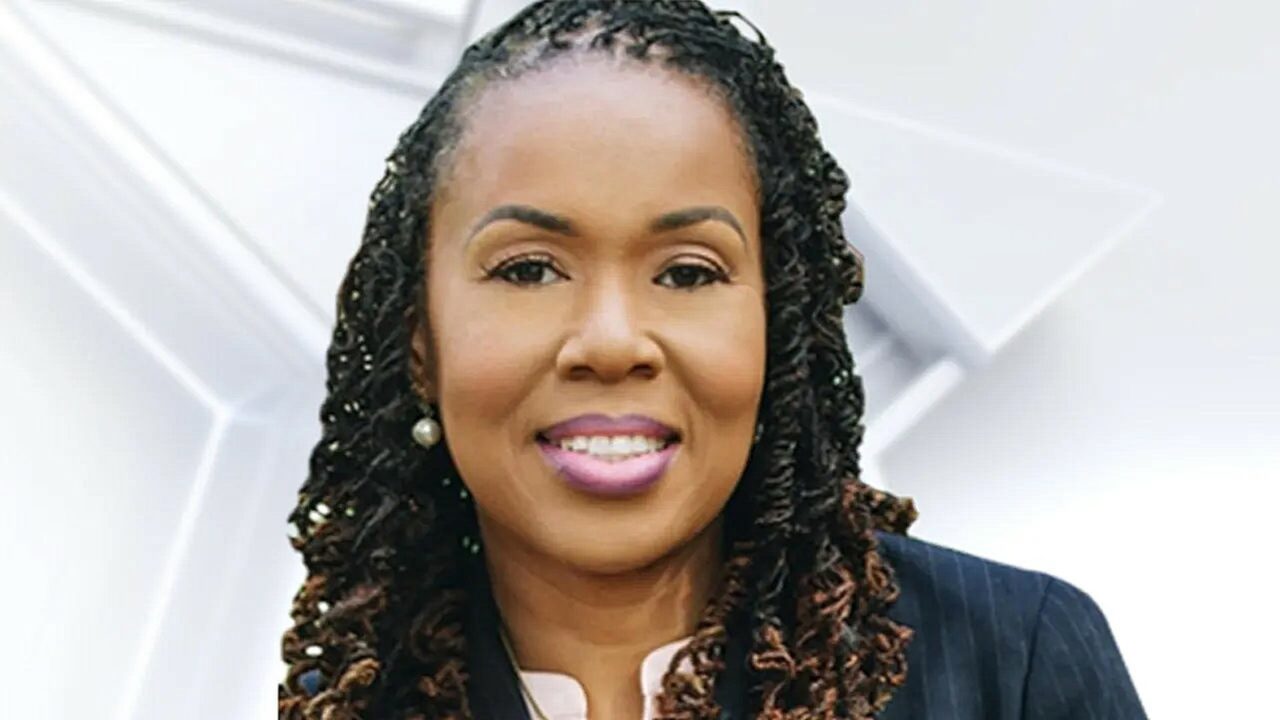 "Winter Park alters policy amid debate about Pride Month, 'Choose Life' banners" via Ryan Gillespie of the Orlando Sentinel — Banners affixed to Winter Park light poles now must promote city-sponsored events and messaging, or be from certain arts, cultural or education-based nonprofits. City Commissioners unanimously signed off on the change of policy, amid a kerfuffle over whether rainbow Pride Month banners or another depicting a family with a pregnant woman that says "Choose Life, Celebrate Family" should be approved to be displayed on its flagpoles. In a meeting earlier this month, the City Manager said Winter Park was trying to keep its light poles away from politics.
"Volusia County Council delays dogs-on-the-beach decision" via Sheldon Gardner of The Daytona Beach News-Journal — The Volusia County Council voted 5-2 to get more information from federal authorities before making a final decision on whether to launch a test program to allow dogs on the beach. Council members Danny Robins and Matt Reinhart voted against the motion. A new meeting date for taking up the issue hasn't been set. The Council is now focusing on a stretch of Ormond Beach from Rockefeller Drive south to Milsap Road at the north end of Andy Romano Beachfront Park. It's just over 1/2 a mile.
"After DeSantis tussle, Disney World will host a major summit on gay rights" via Michael Wilner and Mary Ellen Klas of the Miami Herald/Tampa Bay Times — The Walt Disney Co. will host a major conference promoting lesbian, gay, bisexual and transgender rights in the workplace in Central Florida this September, gathering executives and professionals from the world's largest companies in a defiant display of the limits of Gov. DeSantis' campaign against diversity training. Disney's decision to host the conference this fall comes amid a yearlong dispute between the company and the Republican Governor, who signed a law that ended decades of autonomy at the Disney resort. It was seen as punishment over the company's opposition to Florida's Parental Rights in Education legislation, known widely as the state's "Don't Say Gay" bill, which prohibits discussing sexual orientation or gender identity in classrooms before fourth grade.
What Randy Fine is reading — "Brevard County continues push to move legal notices online" via Tyler Vazquez of Florida Today — Legal advertisements notifying Brevard County residents about upcoming meetings, zoning changes and other actions taken by the government could move online and out of print as soon as this week after a vote by the Brevard County Commission. Earlier this month, the Commission made clear its legislative intent to move forward with the plan, citing the cost savings of managing its own website for notices and overpaying Florida Today to print them. After Tuesday's public hearing on the matter, Commissioners voted unanimously in favor of putting legal notices online. Don Walker, a county spokesperson, said the county government can begin using the website as soon as "we identify which ads are eligible."
"Conservative youth group to host the annual conference in Orlando" via Jacob Ogles of Florida Politics — Young Americans for Liberty, a group advocating for open carry in Florida, will host a national conference in Orlando. Revolution 23, the Texas-based group's annual gathering, will occur Aug. 10-12 at the Gaylord Palms Resort and Convention Center. "We are incredibly excited to announce our premier event, Revolution 2023," said YAL Vice President of Campus Daniel Taylor. YAL focuses on reaching conservatives on college campuses.
"Family sues SeaWorld, others after a warehouse storing fireworks catches fire, killing four" via Gabrielle Russon of Florida Politics — The family of a 22-year-old woman who died after fireworks in an Orange County warehouse caught fire last year is suing SeaWorld and several other businesses. Elizabeth Tiralongo was one of four people killed after the Dec. 1 blaze at a firework storage facility on Central Florida Parkway. The storage facility run by Magic in the Sky held fireworks used at SeaWorld Orlando, according to the lawsuit filed by Elizabeth's father, Sebastiano Tiralongo, in Orange Circuit Court Friday. In addition to SeaWorld, he is suing Magic in the Sky, the fireworks manufacturer, Precocious Pyrotechnics, and others for over $50,000.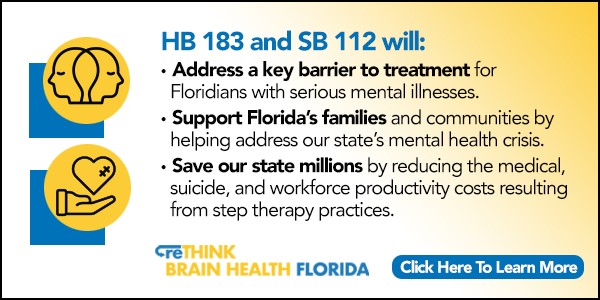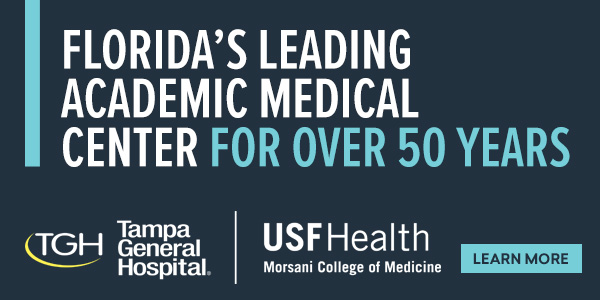 — LOCAL: TB —
"Jane Castor says talk of Ana Cruz connections is 'blatantly false'" via Charlie Frago of the Tampa Bay Times — "It is my understanding that your partner is lobbying for a group associated with the Liberty Group. And that your mother-in-law is running for City Council as well. … These people showed up to show our opinion on that situation and we're concerned that there is going to be an undue influence," said Donovan Pullen, a Harbour Island resident. Pullen spoke about a hotel project on the island that Liberty Hospitality Management LLC proposed. Castor said that Cruz stated publicly before Castor became Mayor that she would not lobby the city or county. The Mayor said she had not lobbied the city, county or other agencies within the county.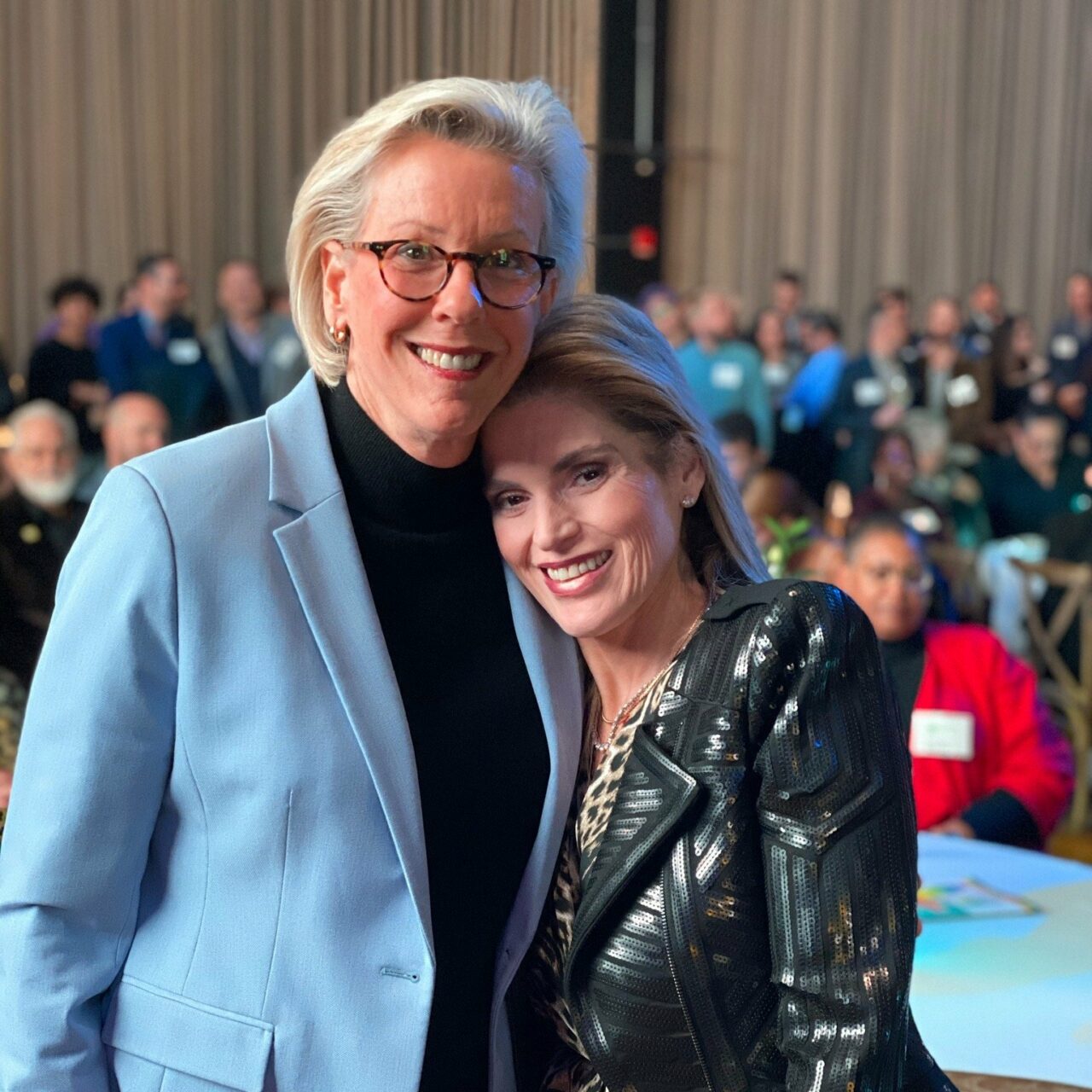 "Does Lynn Hurtak campaign have ties to a registered sex offender?" via Peter Schorsch of Florida Politics — It appears Tampa City Council member Hurtak is receiving consulting services and financial support in her campaign for District 3 from an individual convicted of a sex crime and currently registered as a sex offender. John Robert Ring Jr. was adjudicated guilty on Oct. 19, 2010, of unlawful sexual activity with a minor aged 16 or 17 years old. Based on the adjudication date, Ring would have been just shy of 40 years old at the time. Ring's name isn't on any of Hurtak's campaign documents because he's utilizing an alias, Giovani "Gio" Fucarino. Photos of Fucarino match the photo on the Florida Department of Law Enforcement's offender flyer for Ring, and public records for Fucarino's address match the address listed on the FDLE registry for Ring.
"In Tampa, local officials are scooping up federal funds for a safer downtown" via Olivia George of the Tampa Bay Times — He'd heard about the sun-soaked city scooping up grant after grant from the federal government, so last week Carlos Monje Jr., one of the nation's top transportation officials, flew to Tampa. Waiting for him was a Mayor eager to show how her team was putting the $100 million in competitive funding they'd secured in the last four years to work — and what she could do with more. In Florida's third-largest city, limited transportation investment has not kept up with basic maintenance, let alone deliver infrastructure such as rapid bus lines and light rail found in other similarly-sized metro areas. Tampa has more than $100 billion in mobility needs, said the brochure city staff handed Monje. They'd planned a morning of zigzagging through downtown by van, streetcar and boat to show progress and potential.
"Experts predicted a real estate slowdown in 2023. How is Tampa Bay holding up?" via Rebecca Liebson of the Tampa Bay Times — After nearly two years of explosive growth in the housing sector, economists and real estate experts said sales could take a major dip in 2023. But so far, that hasn't happened. In Tampa, St. Petersburg and Clearwater, sales are down 19.4% from this time last year, according to February data from Greater Tampa Realtors. Still, sales have increased 24.6% from last month. The days of sellers receiving multiple offers over the asking price within 24 hours of listing their homes are long gone. But Tampa-based Realtor Lance Williams said he and other agents are glad to see it "We are almost back to a normal market. We are seeing things increase in a healthy manner, rather than 'the house is on fire.'"
"Jane Goodall to speak in Tampa as her institute plans to put down roots in Tampa Bay" via Breanne Williams of the Tampa Bay Business Journal — Goodall will be in Tampa next week to discuss opening a Roots & Shoots USA Basecamp in the city and share her message of collective impact for the common good with the community. Goodall, a renowned ethologist and conservationist, will speak at a fundraising event at The Florida Aquarium on March 28. The intimate fireside chat will include a vegetarian and vegan dinner, items for auction by the Jane Goodall Institute archive and remarks by Goodall, followed by a Q&A. The next day, she'll speak at the Tampa Theatre to local students and educators in a lecture called "Growing a Compassionate & Sustainable Future for All: An Evening with Dr. Goodall."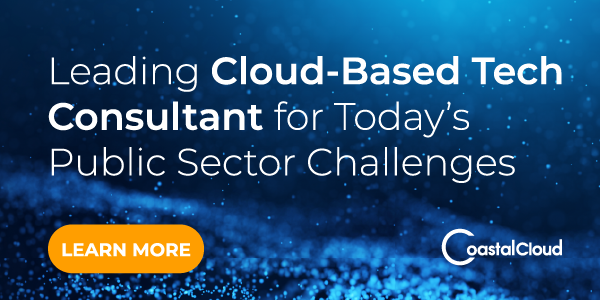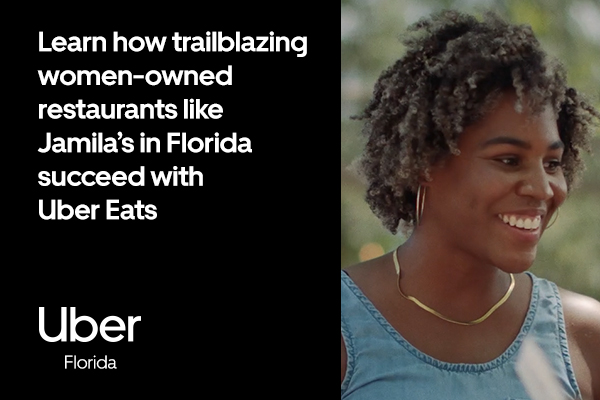 — LOCAL: SW. FL —
"Homophobic comments spur walkout by Sarasota School Board member, feud with Florida GOP Chair" via Jacob Ogles of Florida Politics — A Sarasota County School Board member walked out of a meeting after he was the subject of homophobic slurs. Now, Tom Edwards says he fears for the mental health of LGBTQ students and safety of the community as a whole. The incident has furthered a fissure with Sarasota School Board Chair Bridget Ziegler, and fueled a public feud with her husband, Republican Party of Florida Chair Christian Ziegler. Conflict blew up during Tuesday's regular School Board meeting. Sally Nista, a regular school district critic with an association to the Proud Boys, specifically asserted Edwards posed a danger to students. The incident came two weeks after another regular commenter, Melissa Bakondy, called Edwards an "LGBTQ groomer" and a "threat to the innocence of our children" at a prior meeting.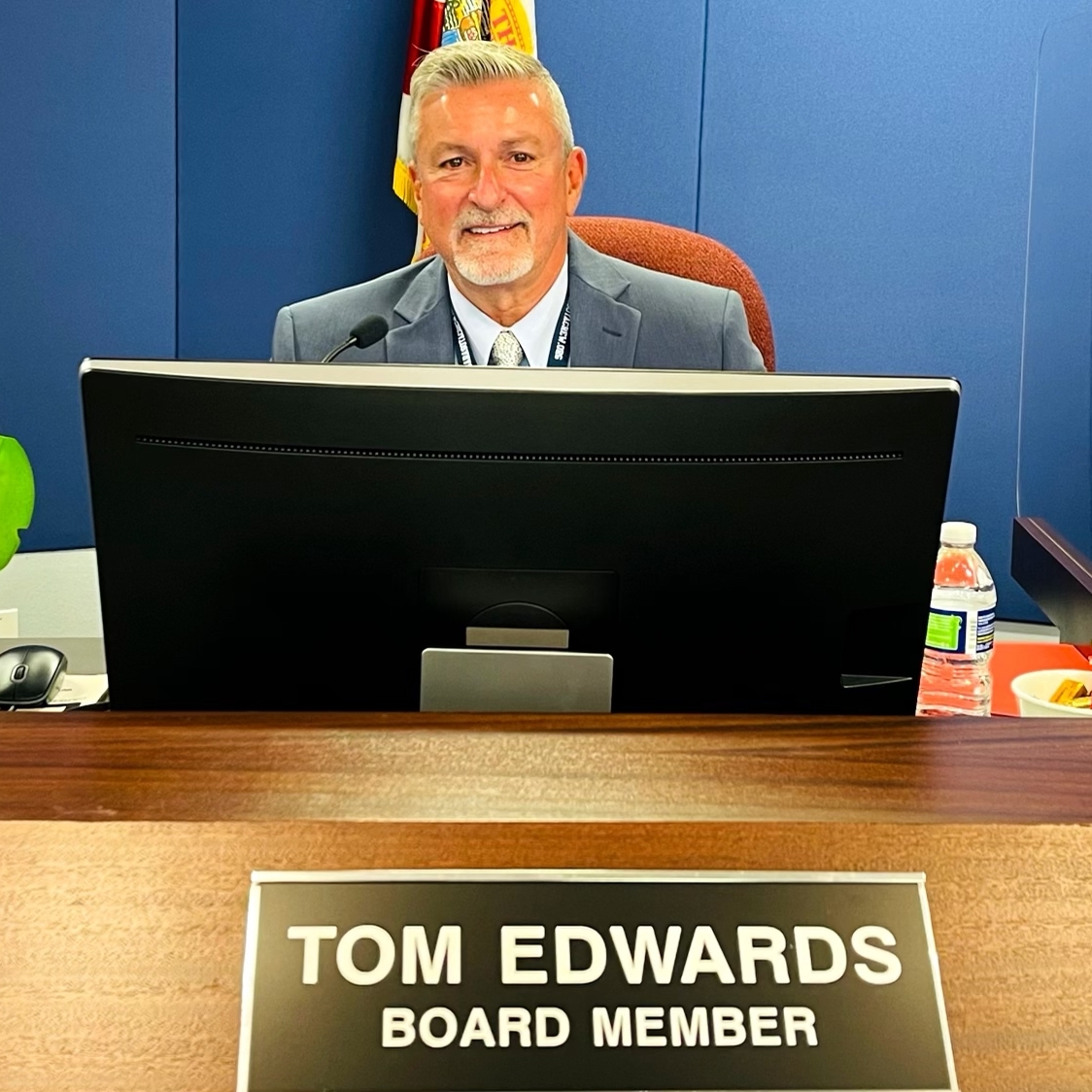 "Lee County to take control of fairgrounds; safety at aging facility cited as a factor" via Bill Smith of the Fort Myers News-Press — Lee County Commissioners voted to take over the county fairgrounds and civic center, a move spurred by concerns about buildings safety and the need to make improvements to property that has deteriorated over its 44 years as a community gathering place. The Southwest Florida and Lee County Fair Association operate the facility on Bayshore Road in North Fort Myers under a contract that ends in September. The county is expected to close the facility for review and possible repair. The decision to shut down the fairgrounds facility began with Commissioner Mike Greenwell, who volunteered a few months ago to be the Commission's liaison to the fair association.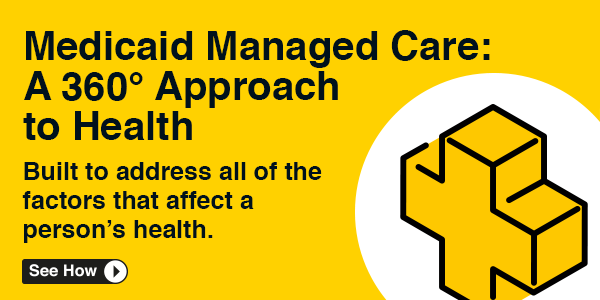 — LOCAL: N. FL —
"Donna Deegan must overcome deep pockets, cynicism to become Mayor" via Nate Monroe of the Florida Times-Union — Democrat Deegan and Republican Daniel Davis emerged as the top two candidates in a crowded field for Jacksonville Mayor and will head to a May 16 runoff with historic dimensions. During the Primary, Davis delivered a muddled political message. Deegan is running almost the inverse of this campaign, offering voters specifics, like the proposed appointment of a chief health officer, an issue for which she has a long track record of passion, or amending zoning laws to allow for more multifamily housing. In interviews, which she grants liberally, Deegan will answer every question asked and can attest she's read the final report from the Council's Special Committee on quality-of-life issues.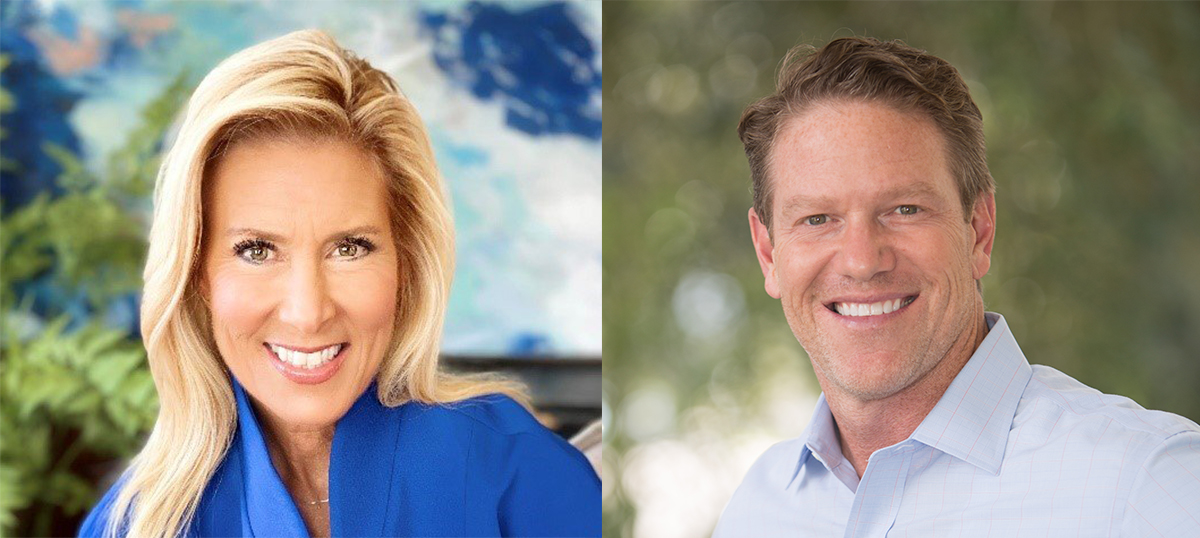 —"State Party Chairs upbeat about Jacksonville municipal election results" via A.G. Gancarski of Florida Politics
"John Dailey: Bill limiting utility transfer to general fund a '$10M hit' to city budget" via Jeff Burlew of the Tallahassee Democrat — Tallahassee Mayor Dailey spoke on legislation that would limit the amount of money city utilities transfer each year to their general funds — a measure he said could amount to a $10 million hit to the budget. The House Energy, Communications & Cybersecurity took up the bill (PCS for HB 1331) on Tuesday, advancing it in a 17-1 vote. Rep. Demi Busatta Cabrera, the bill's sponsor, said many municipal utilities serve customers who don't have a voice in the process because they live outside city limits. Dailey, who attended the meeting with City Commissioner Curtis Richardson and City Manager Reese Goad, told Subcommittee members that the city's annual $50 million general fund transfer helps pay for services utilized by customers who live outside city limits.
"Santa Rosa Commission asked to pay $70K into Native American Cultural Center" via Tom McLaughlin of the Pensacola News Journal — For hundreds of years the Santa Rosa Band of the Lower Muscogee have held on to the culture of their Native American ancestors and shared it where they could with those interested in learning. According to chief Dan Helms, the band receives "tons of requests," particularly during Native American month in November, to visit schools or conduct presentations to civic organizations in Northwest Florida and Lower Alabama. The band has held an annual festival on its 92-acre grounds for 32 years. Helms said tribal leaders could do a "much better job" of educational outreach if, rather than traveling to events, it opened the 4,000-square-foot building it owns on Willard Norris Road near Milton as a cultural center. He is seeking $70,000 from the county to help defray much of the $85,000 cost.
"3 ACSO officers file lawsuits against Sheriff Clovis Watson. Judge orders answers" via Andrew Caplan of The Gainesville Sun — Three law enforcement officers have filed four separate lawsuits against Alachua County Sheriff Watson after they say he repeatedly violated state and federal laws when handing down disciplinary actions and giving promotions. In three cases, employees argue the sheriff violated their rights to due process while on the brink of suspension or termination. The fourth case, a federal lawsuit, also claims he has discriminated against employees based on their skin color. A judge has since ordered the sheriff in two of the civil cases to answer why he has regularly skipped over a legal procedure that allows the individuals to contest the allegations through a formal hearing.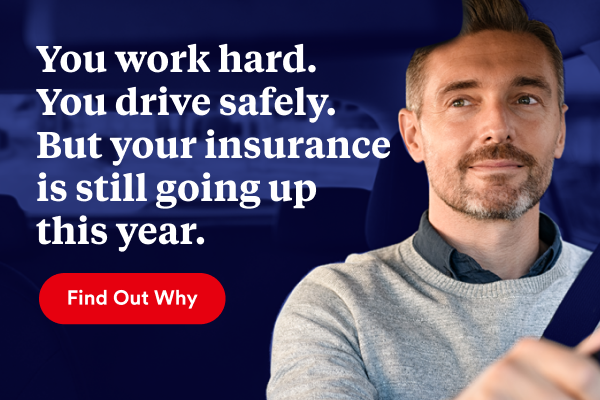 — TOP OPINION —
"Sex, lies and … Trump. What more can you ask for?" via Gail Collins of The New York Times — One thing we can be sure of: If this Daniels thing hurts Trump politically, it will be for reasons having nothing whatsoever to do with sex.
Nobody cares whether the two of them once had an, um, intimate assignation. Although I do enjoy recalling that Daniels has referred to it as "the worst 90 seconds of my life."
Right now, the most pressing question is whether Trump committed a crime during the 2016 presidential campaign when his people paid Daniels to keep quiet about their mini-affair, an affair Trump denies ever took place. His lawyer Michael Cohen pleaded guilty to breaking campaign finance laws and served more than a year in prison, but that apparently hasn't caused Trump to question his own conduct.
"The agreement was used to stop the false and extortionist accusations made by her about an affair," Trump tweeted a few years back. "Money from the campaign, or campaign contributions, played no roll (sic) in this transaction."
We will stop here to note that our former President was a little off when it came to the word "role." Only mentioning because it gives me an opportunity to recall that he once sent me a missive calling me a liar with "the face of a pig" in which he misspelled "too."
But about the sex. Our political history shows that while people are extremely interested in hearing about politicians' bad behavior, they don't base their votes on it.
— OPINIONS —
"The pre-Pearl Harbor GOP is back" via Max Boot of The Washington Post — In the 1930s, Republicans were isolationist regarding Nazi Germany but were more sympathetic to sanctioning Japan and supporting Nationalist China. In the early years of the Cold War, Republicans such as U.S. Sen. Robert A. Taft of Ohio opposed joining NATO or sending U.S. troops to Europe. Still, during the Korean War, they supported Gen. Douglas MacArthur's desire to wage war on "Red China" with the help of Taiwan. Dwight D. Eisenhower's victory over Taft for the 1952 Republican presidential nomination vanquished the "Asia First" wing of the GOP and made Republicans a firmly Atlanticist party. Now the pre-Eisenhower GOP is back with a vengeance, thanks to Trump.
"Richard Corcoran must prove he can be trusted by the New College community" via Brian Cody in the Sarasota Herald-Tribune — In his March 10 message to the New College of Florida community, Interim President Corcoran said he understands that to "continue to support New College through philanthropic giving, you must feel a connection to our success and be invested in our mission and our future." As one of the thousands of allies involved in the SaveNewCollege.org effort, I want to share my read on what is needed to reinstate our investment in the mission of New College: de-escalate political rhetoric, embrace New College's unique curriculum, avoid an enrollment disaster; provide a thoughtful planning process that engages the New College community; and secure $100 million-plus in new revenues to tackle deferred maintenance and curriculum enhancements.
"A simple solution to fix Florida's nursing pipeline" via Peter Schorsch of Florida Politics — Skilled nurses are a treasure. But in Florida, they're becoming more challenging to find. The state has grappled with a nursing shortage for years, which only worsened during the pandemic as burnout drove nurses from the profession. Adding to the problem is the retirement of baby boomer nurses and the difficulty of recent graduates transitioning from nursing school to professional practice. Less than two-thirds of Florida nursing students passed the national licensing exam last year. This is disturbing news for all Floridians because the Florida Hospital Association predicts a statewide shortage of 60,000 nurses by 2035.
"The importance of supporting Florida farmers" via Adam Lytch for Florida Politics — Since the pandemic and now with the war in Ukraine, supply chain issues within agriculture, especially those related to fresh food and vegetables, are a very real thing. Every day, consumers face the reality that every grocery item they are used to seeing on the shelves simply may not be available. Fortunately, our government has chosen to invest in programs that support local Florida farmers and one such way is through a Feeding Florida network partnership that pays for what is known as "pick and pack" fees when growers have excess produce. This ensures Florida farmers don't lose a crippling amount of money if they have excess produce that they can't sell, or if it's simply not affordable to pay for the cost of harvesting due to low market prices.
"A simple solution to fix Florida's nursing pipeline" via Peter Schorsch of Florida Politics — Skilled nurses are a treasure. But in Florida, they're becoming more challenging to find. Adding to the problem is the retirement of baby boomer nurses and the difficulty of recent graduates transitioning from nursing school to professional practice. Less than two-thirds of Florida nursing students passed the national licensing exam last year. Lawmakers took a step to address the issue last year by providing $79 million to Florida's high-performing public nursing schools through two programs designed to ease the state's nursing shortage.
"Legislature can solve problem of access to dental care" via Brandon Alegre, Karen Glerum and Bruce Tandy for the South Florida Sun-Sentinel — Too many Floridians throughout our state are in pain and unsure of where to go for help — too often seeking care in hospital emergency departments, where they can get antibiotics to treat dental infection but not treatment for the cause of the infection. With more than 14,000 dentists and 30,000 dental team members in Florida, we have the dental workforce to meet the needs of Floridians. We need solutions to connect Florida dentists to underserved patients and communities.
— INSTAGRAM OF THE DAY —
— ALOE —
"Tallahassee Bus Boycott book transformed into 'powerful' upcoming musical performance" via Marina Brown of the Tallahassee Democrat — "The Pain and the Promise," a book written by Tallahassee's Glenda Alice Rabby, in which her carefully documented facts about the 1956-57 Tallahassee Bus Boycott have been transformed into music and elevated into a soaring piece of art. The Tallahassee Symphony Orchestra's newly commissioned symphonic/choral work, "Walk in Dignity" by Joel Thompson, will premiere March 25-26, first at Ruby Diamond Concert Hall at Florida State University, and the next afternoon at Florida A&M University's Lee Hall, where the audience will be asked to join in a "Civil Rights Sing-Along." At these double venues the TSO and the Concert Choir of FAMU will bring to life the events of those fateful months in the mid-1950s when two young women, and later many others, were arrested for declining to "go to the back of the bus."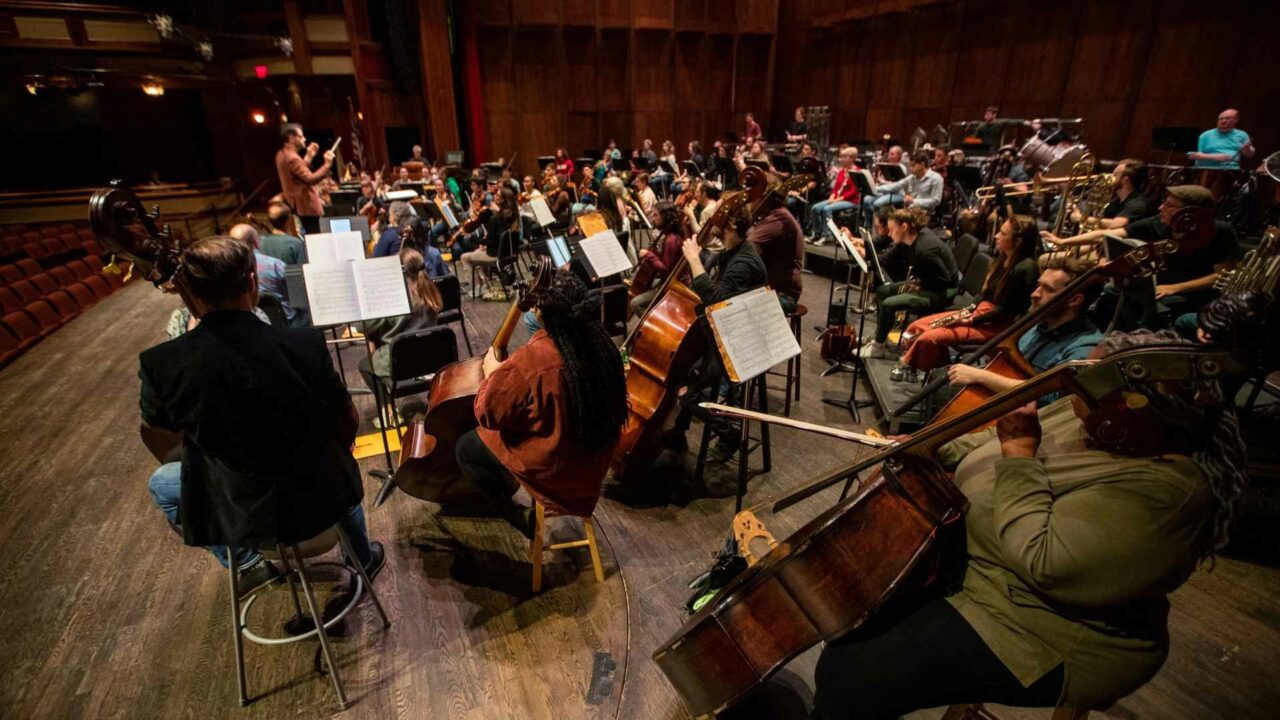 — HAPPY BIRTHDAY —
Celebrating today are former Sen. Kelli Stargel, Florida Supreme Court Justice John Couriel, and Jenna Kotas.
___
Sunburn is authored and assembled by Peter Schorsch, Phil Ammann, Daniel Dean, Ryan Nicol, Jacob Ogles, and Drew Wilson.
Post Views: 0