Karlie Kloss is facing a wave of criticism on social media, following the announcement that she purchased i-D magazine from Vice Media.
As part of the deal through her new company, Bedford Media, the supermodel and entrepreneur will now serve as CEO of the British publication, working alongside Alastair McKimm, who has been named i-D's chief creative officer and global editor-in-chief.
In a statement shared with Variety this week, a representative of Kloss said she "has a deep passion for technology and the intersection of fashion, media and culture and how we can create interconnectivity between the digital and physical worlds."
On Tuesday, Kloss marked the move by sharing a photo on Instagram and X, formerly Twitter, of her winking on the cover i-D's spring 2013 issue.
However, the celebratory moment was quickly marred with a barrage of criticism that rolled in from detractors over her family connections. Kloss is married to Joshua Kushner, the younger brother of Donald Trump's son-in-law, Jared Kushner. The elder Kushner brother is married to Ivanka Trump.
After stepping into his role as a close aide to then-President Donald Trump, Jared Kushner stepped down from his board role at Friends of the IDF (Israeli Defense Forces), the army's U.S. fundraising arm.
Israeli newspaper Haaretz reported in 2017 that Jared Kushner's parents' Charles and Seryl Kushner Family Foundation had donated more than $325,000 to the FIDF over the years.
With the ongoing war in Gaza putting celebrity-related social media opinions under the microscope, a number of users noted that an i-D post calling for a ceasefire in the region was deleted just days before Kloss' ownership of i-D was announced.
Newsweek has contacted representatives of Kloss and i-D via email for comment.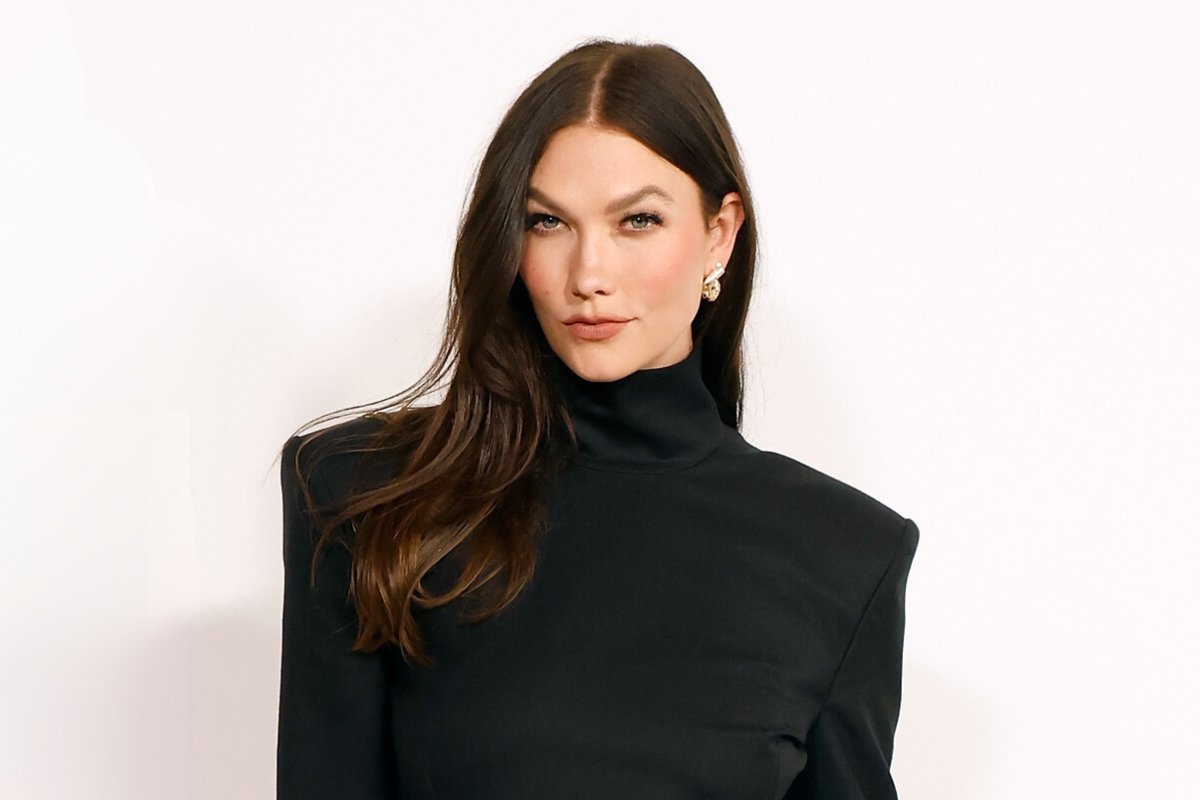 The suggested link led to a flood of negative comments from X users, one of whom wrote: "i-D deleting there ceasefire post just to announce this a week after, are we surprised."
Echoing that sentiment, another asked: "Is this why the ceasefire post came down?"
Another said of Kloss: "This nasty woman has convinced you guys she's a feminist girlboss when in reality she is a genocide sympathizer who uses white neoliberal feminism to be palatable to a large audience. And she PROVES it time and time again, here we have the newest example. Boycott her projects."
"Thanks to you, Karlie, I've learned that my gender won't stand in the way of a STEM career or the benefits of your generous girlboss philanthropy… as long as my family was born in the right place!" another detractor commented, rounding out their post with the hashtags "#girlboss," "#krimewithklossy," and "#girlscanwarcrime."
"Surprised she hasn't change the name to i-DF yet," another X user quipped.
In recent weeks, a number of public figures have weighed in on the Israel-Hamas war. Palestinian militant group Hamas launched a surprise attack on Israel on October 7, and Israel subsequently began its heaviest-ever military response in Gaza.
More than 1,200 people in Israel have died and 240 people were taken hostage by Hamas, the Associated Press reported. As of Wednesday, over 11,200 people had been killed in Gaza, the AP said, citing the Gaza Health Ministry, while thousands more have been injured and displaced.
Days after the October 7 attack, Kloss shared a post on Instagram that read: "The unspeakable loss of life and violence caused by Hamas terrorists in Israel is impossible to comprehend. I join all who are grieving the innocent lives lost and pray for the safe return of hostages.
"There are many organizations doing vital work supporting emergency services. Josh and I have contributed to United Hatzalah, which supports the Jewish, Christian, and Muslim emergency medical volunteers on the frontline who are in need of support, supplies, and reinforcements. I pray for safety and peace for all."
A post pinned to the top of her Instagram profile shows a video of some of the hostages taken by Hamas, alongside the hashtag "#NoHostageLeftBehind."
Kloss was also among a host of celebrities and entertainment professionals who last month signed an open letter to President Joe Biden calling for the release of the hostages taken by Hamas, designated as a terrorist organization by the U.S.
Amid the flood of negative reactions to Kloss' X post, there were also a number of supportive messages, with fans congratulating her on acquiring i-D magazine.
"Congratulations!" a fan responded to her post, before branding Kloss "a force to be reckoned with."
One wrote that the publication is "in good hands," adding that they "definitely will be subscribing," while another enthused: "YESSSSS QUEEEN."
Another called Kloss a "Gen Z Anna Wintour," in reference to the Vogue editor.
Back in 2019, Kloss admitted that it was "hard" seeing Jared Kushner and Ivanka Trump in the White House pushing political views that were different from her own.
Kloss and Joshua Kushner are fervent Democrats, while Jared Kushner left his position as a lifelong Democrat when he joined Republican Donald Trump's 2016 presidential campaign, and Ivanka Trump was a registered Democrat until her father began running for president. Kloss said she voted for Hillary Clinton in 2016, while her husband didn't vote for Donald Trump.
"It's been hard," Kloss told British Vogue at the time. "But I choose to focus on the values that I share with my husband, and those are the same liberal values that I was raised with and that have guided me throughout my life."
Kloss and Joshua Kushner participated in the March 2018 March for Our Lives gun control event in Washington, D.C., while President Trump remained loyal to the National Rifle Association.
Joshua Kushner, a businessman and investor, told Forbes in 2017 that "it is no secret that liberal values have guided my life and that I have supported political leaders that share similar values." He added, "It's important to be open-minded and learn from differing opinions."
Kloss and Joshua Kushner got together more than a decade ago, long before any indication that Donald Trump would win the presidency. The couple had a small-scale surprise wedding in October 2018 in upstate New York and held a three-day wedding celebration in June 2019 in Wyoming.
Uncommon Knowledge
Newsweek is committed to challenging conventional wisdom and finding connections in the search for common ground.
Newsweek is committed to challenging conventional wisdom and finding connections in the search for common ground.