The first time a gunman obsessed with mass shootings had fired his own weapon was when he tried to kill himself, a court heard.
Reed Wischhusen, 32, said that after failing to take his own life by shooting himself in the head, he ran at armed police officers, pointing the pistol at them and hoping they would "finish the job".
The police officers shot him three times at he ran down the stairs of his home in Wick St Lawrence, north Somerset.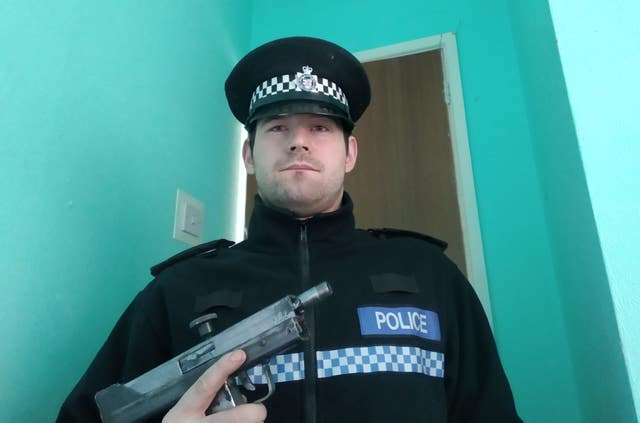 Bristol Crown Court heard police had gone to his home in November last year after getting a tip-off about weapons.
Giving evidence, Wischhusen described to jurors the events of that day and demonstrated with his fingers how he cocked the gun and put it to his head and pulled the trigger.
"I partially lost consciousness and I could hear 'shots fired' on the radio and sounding like someone falling down the stairs," the defendant said.
"So I knew the police had drawn their guns so I went downstairs and threatened them so they would shoot me dead and finish the job."
He added: "The only time I have fired my own gun was on November 28 2022."
Wischhusen denied he had any intention of shooting the police when he ran down the stairs of the property he shared with his father.
He told the court he had bought the tools to build his own weapons after Avon and Somerset Police staff twice rejected his shotgun certificate application – and claimed he could make a .22 rifle "in a couple of weekends".
"When they said I had learning difficulties and a childlike attitude I felt like I was being bullied again," he said.
"I decided if I could not have a shotgun for clay pigeon shooting then I will build myself a sub-machine gun to prove a point."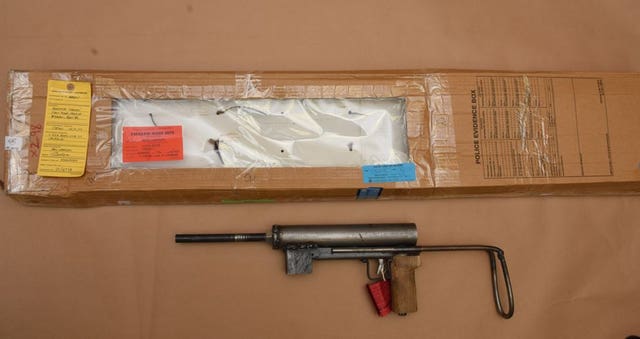 He also told jurors that he never had any intention to "make a bomb now or in the future" or make explosives.
Adam Vaitilingam KC, defending, asked Wischhusen about comments in his journal from his time at college, where fellow students had claimed he was "obsessed with guns".
The defendant replied: "No, I am just an avid collector. I am just interested in them."
Jurors heard Wischhusen had fired a range of different weapons during trips to the US and Poland, including Colt pistols, a 357 Magnum, an MP5 sub-machine gun, a shotgun and a Kalashnikov.
Mr Vaitilingam asked Wischhusen about his journal entries in which he wrote of being a member of the National Rifle Association and committing a mass shooting in the UK.
Wischhusen replied: "It's just fantasy to be honest, nothing serious."
A psychiatrist found Wischhusen had an autism spectrum disorder and had a "lower than average range of intelligence".
The jury has previously been told Wischhusen was fascinated with mass shootings and infamous killers such as Dunblane gunman Thomas Hamilton and Raoul Moat.
It is alleged he had drawn up plans to carry out a "hitman-style attack" on his former school in a document he had called "Revenge".
Wischhusen, of Wick Road, Wick St Lawrence, denies charges of having an explosive substance with intent to endanger life, having an explosive substance, possessing a firearm with intent to endanger life, possessing ammunition with intent to endanger life and possessing a prohibited firearm without a certificate.