New York State Attorney General Letitia James' campaign pledge to sue former President Donald Trump and reportedly be a "real pain in the a–" to him should be considered an embarrassment, said George Washington University Law Professor Jonathan Turley.
Turley told "Hannity" on Wednesday that he previously criticized James while she was running for office in 2018 after she made such boasts and pledges about litigiously pursuing Trump.
Turley said he previously wrote about his reservations that there were "serious ethical problems with a prosecutor really trying to secure office on the pledge to nail one person."
He called James' promises a "trophy pledge" to "bag" her quarry.
CALLS MOUNT TO NOMINATE 'HOUSE SPEAKER DONALD TRUMP' AS LAWMAKER SAYS HE'S BEST TO 'UNITE' GOP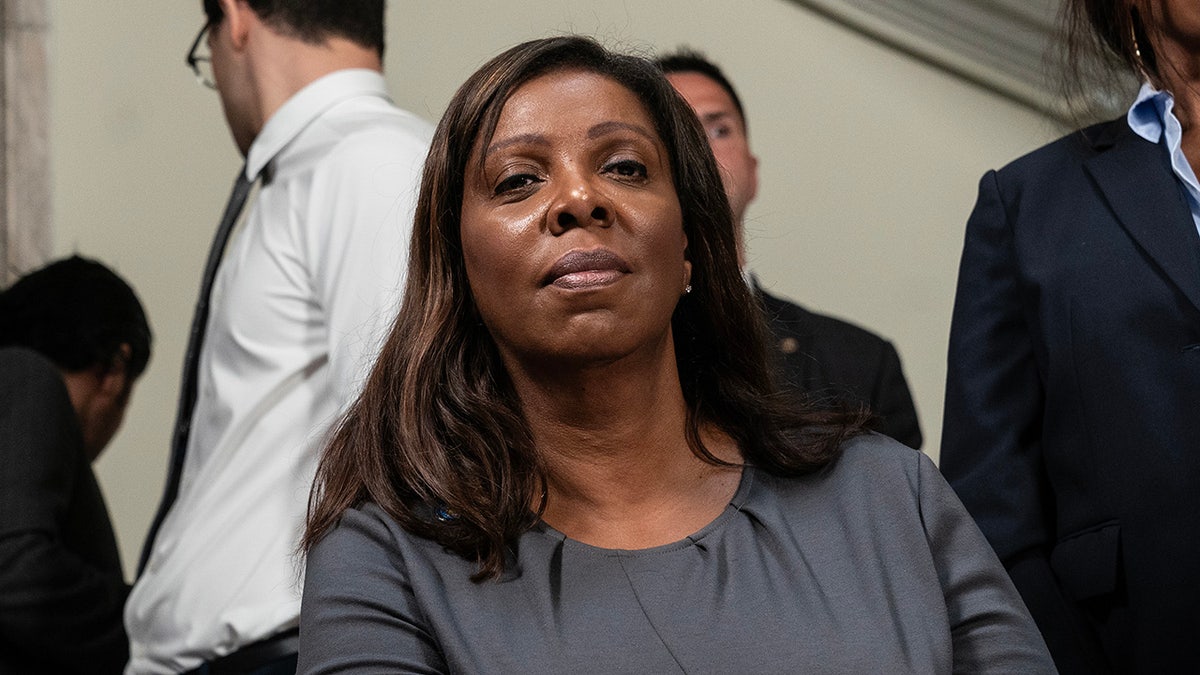 Turley noted James never previously described exactly which criminal or civil offenses Trump would be charged with. In a montage of clips played by host Sean Hannity, James previously referenced threats to "fundamental rights," Trump's "abuses" and an interest in finding whether the then-president "laundered money."
"[N]ot mentioning what he might be charged with, [James said] I'm just going to charge him with something," Turley added.
"That should be an embarrassment to the entire New York bar," he said. "I think that [Alvin] Bragg should be an embarrassment. His case is, in my view, just ridiculous. It barely holds together."
The cases brought by James and Bragg — the New York County district attorney — are essentially the "recreational use of the laws to pursue unpopular persons," Turley suggested.
TRUMP CIVIL CASE COULD AFFECT NEW YORK STATUS AS CORPORATE CAPITAL: EXPERT
He underlined that he was not particularly analyzing the merits behind any of the flawed real estate valuation allegations or questions about bank filings, but simply the "selective" isolating of Trump and the Trump Organization.
James has expressed little interest in pursuing Democrats or liberal businesses accused of similar conduct and has instead chosen to also launch litigation against the National Rifle Association, he noted.
"She's really developed the signature that she will use all of the levers of her office to go against political opponents," Turley said.
On the subject of the actual allegations against Trump — in particular those surrounding the valuation of Mar-a-Lago — Turley said New York State has a "unique" law that does not require intent-to-defraud or loss of money by a financial institution.
Trump said valuations cited by Judge Arthur Engoron are incorrect, and that no entity was financially hurt in any of the relevant transactions, and claimed Palm Beach County officials or experts also disagree with the figures cited by the judge.
"Under the New York law, you don't have to cost anyone a dime for James to demand what's called 'disgorgement of profits,' and that's what she's arguing for here," Turley said.
"But she's using a nuclear option here, which I can't understand, in demanding all of this relief."
For more Culture, Media, Education, Opinion and channel coverage, visit foxnews.com/media.