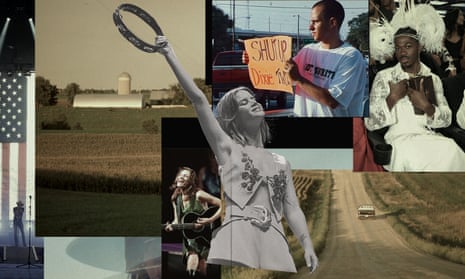 'Dangerous gatekeeping': why is country music still resistant to diversity?
Grammy-winning star Maren Morris has announced she is leaving the genre that made her famous due to bigotry revealing an industry still stuck in the past
In 2017, Texas-born singer-songwriter Maren Morris won her first Grammy award for best country solo performance with her debut single, My Church. After that breakthrough moment, she cemented herself as an industry staple winning six Country Music Association Awards, earning four number one hits on Billboard's Country Airplay chart and 15 Grammy nominations in the country category. Morris' success was not only held up by country music executives as a shining example of change in the industry, but she also consistently used her platform to "talk about the importance of making folks of colour and LGBTQ+ people more visible in the industry", explains Dr Francesca Royster, author of Black Country Music.
Six years later, Morris is getting "the hell out" of country music citing an industry that celebrates people "proud to be misogynistic and racist and homophobic and transphobic". Morris's experience as a white woman, outspoken on issues of racial equality, LGBTQ+ rights and abortion, is just the latest in a series of instances where liberal country artists are struggling to feel at home in Nashville. Black country singers and journalists are being called racial slurs by fans and openly LGBTQ+ performers are having to back out of performances.
Twenty years after the tidal wave of misogyny faced by The (then Dixie) Chicks and the progress suggested by their 2016 performance with Beyoncé at the Country Music Awards, Morris's damning indictment of Nashville's culture begs the question as to whether a woman, LGBTQ+ singer or artist of color can succeed in country music, especially if they speak out and go against prevailing political norms.
Country music isn't known as a good ol' boys' club for nothing. Gender issues are "historic to the genre", says Dr Jada Watson, an assistant professor at the University of Ottawa. "There are women who preceded Maren like Dolly Parton and Loretta Lynn who often wrote songs about more progressive ideals of what it means to be a woman." The problem is that country music's once broad church seems to be closing its doors to progressive voices.
Nowhere is this more evident than on the airwaves. If you turn on a country radio station right now, chances are that you'll hear a (white) man singing. As Keith Hill, one of the most powerful country radio executives, said in 2015: "If you want to make ratings in country radio, take females out." While Hill's comments sparked a national conversation about how to tackle the format's gender issues, there's been no meaningful change.
In 2022, female country artists received just 11% of all airplay. The situation is even more dire for women of colour and LGBTQ+ artists who earned less than 1% of all airplay last year. As Dr Watson puts it, white women in country music are "told from the very beginning that there's one spot they're all competing for, whether on a label, in a writer's room or on a tour. They are used against each other in a way that allows white men to stay in control. So as long as white women are made to compete for scraps, most won't be looking for opportunities to create space for LGBTQ+ artists or women of colour."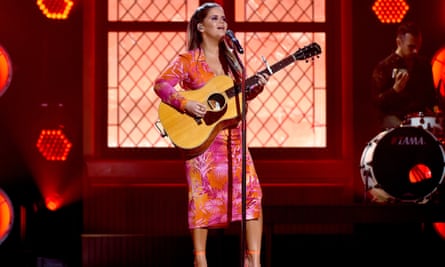 As woeful as these statistics are, they still only give us a partial picture of the problem.
Country radio is notorious for punishing artists who speak out against the genre's conservative roots and institutional structures. Most famously, The Chicks were blacklisted from country radio in 2003 after they challenged the control of their record label in court and lead singer Natalie Maines revealed she was ashamed President George W Bush was from Texas. As Dr Watson sees it, because The Chicks did "something that was ostensibly disloyal and against the sort of traditional norm of a country artist, they were punished. They disappeared from the country charts and they're [still] nowhere today on them." Contemporary artists like Kacey Musgraves and Mickey Guyton have also been shunned by country radio for supporting LGBTQ+ relationships (Musgraves' with Follow Your Arrow) and discussing experiences of racism (Guyton's ballad Black Like Me).
The Chicks's excommunication still haunts many in Nashville and radio programmers prefer their artists to "Shut Up and Sing". The exception to this rule seems to be what Morris criticized as the "hyper-masculine branch of country music" that is partly responsible for the genre's resurgent popularity this year.
Even in the face of mounting criticism of its diversity problem, mainstream country music has seemingly doubled down with many of its most successful acts falling under the "bro country" category. The first half of 2023 saw country music consumption increase 20.3% year-on-year, thanks in large part to the cross-over success of a historic trio of number one hits from Morgan Wallen, Jason Aldean and Oliver Anthony.
All three men's music has been championed by country radio, but more importantly, their success, artistry and lyrics have to varying degrees played into country's conservative fanbase and been weaponized by the Republican. While Wallen and Anthony have each taken their own approach to distancing themselves from politics, Aldean has done the opposite. He is a "culture warrior" says Dr Nadine Hubbs, author of Rednecks, Queers and Country Music. "He tweets about it and his wife tweets even more boldly on their rightwing culture war positions. I have never been so disturbed by a country song as I was by [Try That In A Small Town]." The track, which glorifies gun violence, became a flashpoint for rightwing, populist support after its incendiary music video was pulled from Country Music Television because it was provocatively set at the site of historic race riots and a lynching. This controversy and subsequent chart protest pushed the song to the top of the charts.
Aldean gets a number one hit thanks to a song and video that echo rightwing talking points, but no female singer has so much as reached the pole position on the country chart since Taylor Swift in November 2021 with All Too Well (10 Minute Version).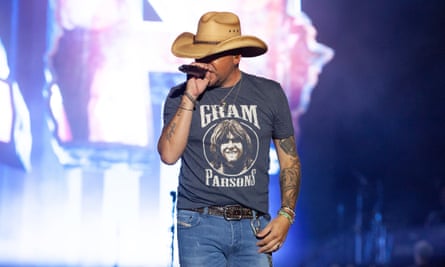 "When an industry green lights a song and video like [Try That In A Small Town] it sends a clear message to artists, fans and the industry," warns Dr Watson. "There's [some] really dangerous, violent gatekeeping going on … that allows the industry to maintain white supremacy, but also emboldens fans to act." Soon after Aldean's video was released in July 2023, a black female journalist attended a country music festival, headlined by Aldean, and was called a racial slur by fans. While gay country singer Adam Mac had to pull out as headliner of a Kentucky festival in his hometown because some residents were concerned his show would "promote homosexuality".
A debate about the genre itself and what "counts" as country music has also become part of the wider culture war. It's no coincidence that this push to position country music as conservative, white and Christian has coincided with the rising power of the Republican Tea Party and Trumpism. "Who gets to count as country music is both gendered and raced," says Dr Watson. She points to Beyoncé's song Daddy Lessons being rejected from the country category at the Grammys in 2016 as an example. But also more recently with Lil Nas X's Old Town Road being removed from Billboard's country chart and Musgraves' 2022 album, Star-Crossed, being ruled ineligible for the country album category at the Grammys.
So, is there any hope for progressive voices to succeed in today's mainstream country music environment?
Despite Aldean's song threatening anyone who wants to "round up" his guns, there is interestingly a growing pro gun control movement among the genre's stars. The ongoing epidemic of school shootings in the United States has led to increasing number of big country stars, including Tim McGraw, Faith Hill, Eric Church and Sheryl Crow, taking a stand on gun violence. Meanwhile, the lobby group NRA Country took down its list of associated artists in 2018, and fewer and fewer artists show up to sing at the annual NRA convention.
Dr Hubbs suggests looking beyond just the singing to the deep bench of progressive artists behind-the-scenes. "We gotta look at the songwriting talent because that's always been a masculinized domain. One of the top rung Nashville songwriters is Brandy Clark, an out queer woman. Dolly Parton is one of the greatest living American songwriters and Kacey Musgraves just co-wrote and sang on a number one hit."
Country music has always had tensions and debate, but perhaps the reasons the bigoted voices are so loud in "this extreme moment might be a sign of things really being rattled where we can plant the seeds for positive cultural change", says Dr Royster. "There are already ways artists of color, LGBTQ+ folk and women are surviving in the industry partly by joining together and creating spaces like the Love Rising concert and the Black Opry."
But she also believes white country artists could be doing more to force change: "I really do think it's important for artists, especially white artists, to use the space of power and privilege they have – like Maren did – to talk about what's wrong with the industry. When Morris says, 'I hope I'm not the only one', I don't think she is the only one and that gives me hope."
Explore more on these topics