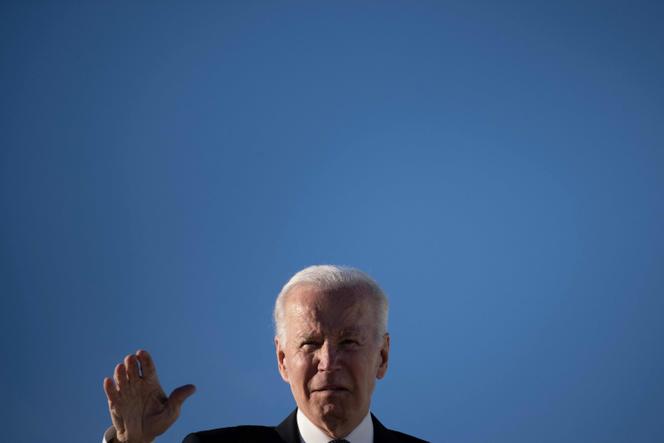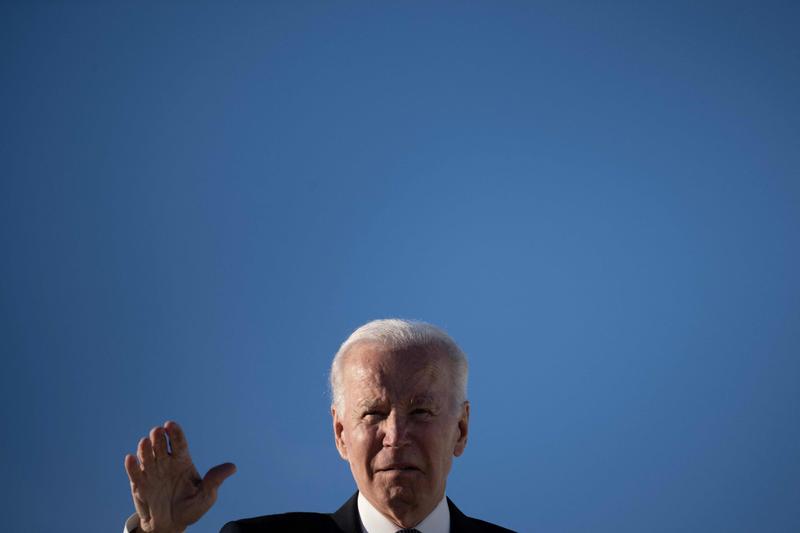 With the two candidates from the United States' previous election now campaigning for the next one, the 2024 US presidential election coud be a remake of 2020. Former Republican President Donald Trump has been in the running since the fall, while current Democratic President Joe Biden announced on Tuesday, April 25 that he would run for reelection.
With just over a year and a half to go before the election set for November 5, 2024, the number of primary candidates for the two major US parties keeps getting bigger. In any case, the Biden and Trump candidacies appear, for the time being, to be the strongest. For the Democrats, there doesn't appear to be a credible alternative to Biden while on the Republican side, Trump, although somewhat weakened, is still the man to beat.
Below, Le Monde gives an overview of the profiles of the seven declared candidates, and of two others who could potentially change the odds on the Republican side, more than five hundred days before the election.
Among Republicans
Donald Trump, the outrageous ex-president with a myriad of legal problems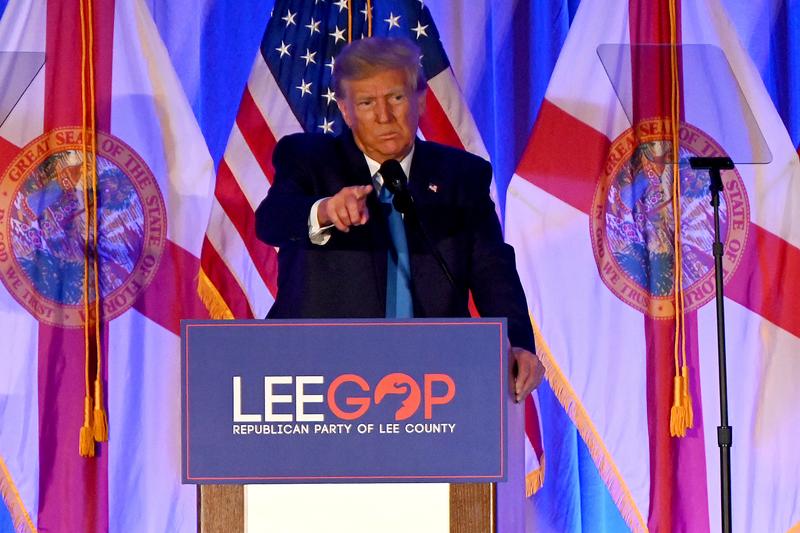 Aged 76, the 45th president of the United States (2016-2020) officially declared his candidacy on November 15, 2022. Surrounded by investigations into his financial affairs, his pressuring of election officials in Georgia during the 2020 election and even his management of White House archives, he is throwing himself headlong into his new election campaign, regularly decrying "a witch hunt" against him. He recently became the first former president to face criminal indictment.
While still very popular with many parts of the American public, his new campaign effort could be stymied within the Grand Old Party itself, where dissenting voices have been growing since 2020.
His age – he will be 82 at the end of his term if elected in 2024 – is also seen as problematic, along with his repeated outbursts that, over time, have grown tiresome to some conservative voters. In the absence of a strong opponent, he remains the top-polling Republican for the moment.
Nikki Haley, a former Trump loyalist who advocates change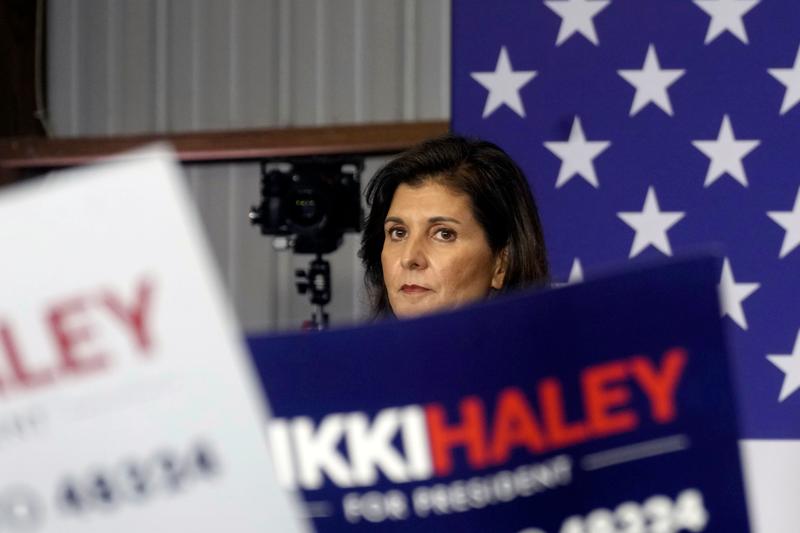 The former governor of South Carolina (2011-2017) and former US ambassador to the United Nations (2017-2018) was the first Republican to officially enter the race for the presidential nomination against Trump on February 14 at a rally in Charleston, South Carolina.
At 51, the self-assured conservative was a loyal ally of the US president, whom she served as chief of staff for two years. However, she has decided to take a step back and present herself as an alternative to Trump.
In her announcement speech, she called, among other things, for generational change. She is also banking on potential interest from minority voters, as her party is dominated by white male figures. She offers a certain sophistication in terms of appearance and speaking that sets her apart from the more virulent Trump supporters in Congress.
Ron DeSantis, the main challenger, not yet announced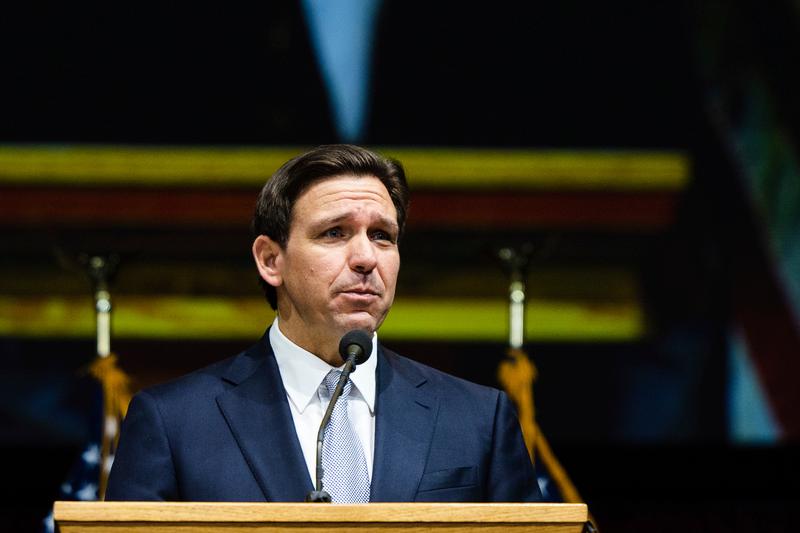 Many skeptical Republicans are pinning their hopes on the possible candidacy of Florida Governor Ron DeSantis, who, at only 44 years old, is seen as the rising star of the hard right. He could be the most serious challenger to Trump in the Republican camp but has not yet announced his candidacy.
In 2018, the former naval officer was narrowly elected to lead the southern US state after receiving an endorsement from Trump, whose ideas he shares – although at times he is critical of his excesses. Since then, he has distanced himself and gained in popularity by repeatedly making ultra-conservative strides on education and immigration.
"I've only begun to fight," he said in early November, after his comfortable re-election to the top job in his state, which fueled speculation. However, a formal announcement of candidacy is not expected before the summer.
• Mike Pence, Trump's former right-hand man, expected to announce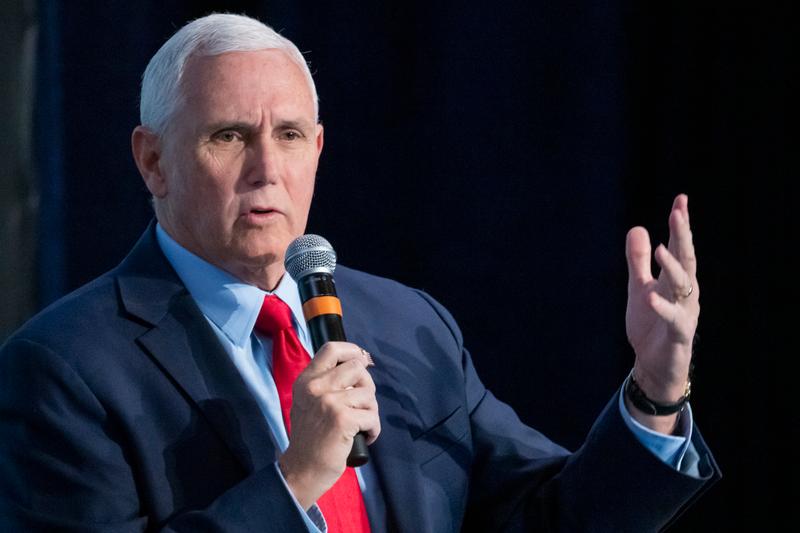 After years of unwavering loyalty to President Trump, his former vice president, Mike Pence, changed his tune after the assault on Capitol Hill on January 6, 2021, when the former president publicly pressured him to not certify the results of the 2020 presidential election.
The 63-year-old evangelical Christian, a fervent opponent of abortion, now seems determined to enter the race for the White House. He is traveling across the country, regularly speaking in states that could make a difference in the Republican primary.
While he has not yet formally announced his candidacy, he said he would make his final decision within "weeks, not months," with an announcement expected "well before the end of June," according to an interview with CBS on April 22.
The 'minor' candidates: Vivek Ramaswamy and Asa Hutchinson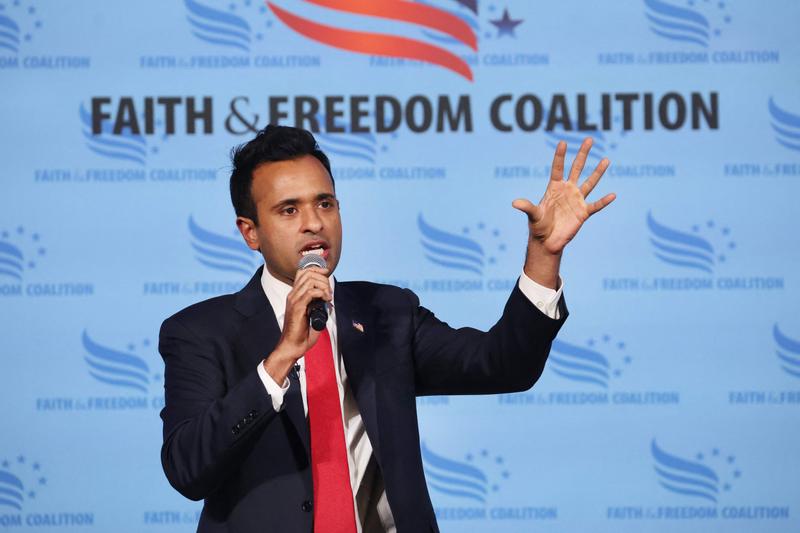 Vivek Ramaswamy, a 37-year-old multimillionaire entrepreneur and author, has become known for his "anti-woke" positions and his strong conservative stance. In particular, he denounced what he calls a "national identity crisis" in the United States. He announced his candidacy on February 21 on the set of FoxNews, the show of the conservative channel's recently departed star anchor, Tucker Carlson.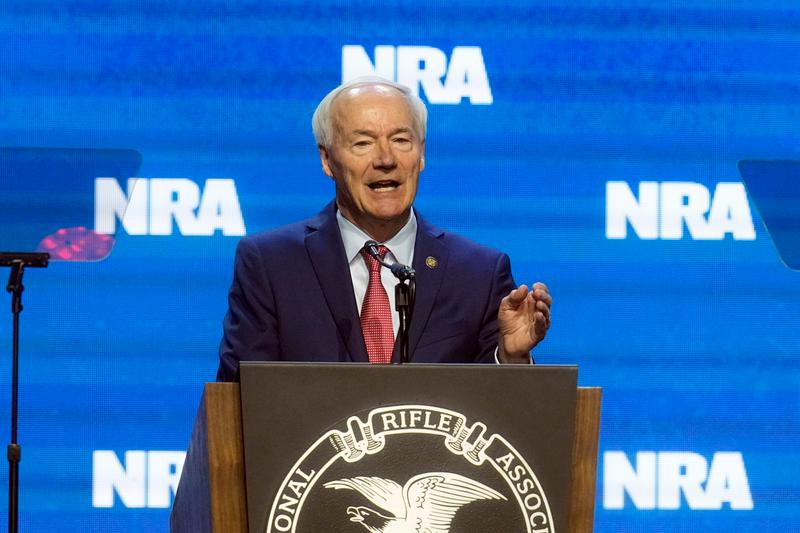 Former Arkansas governor (2015-2023) Asa Hutchinson, 73, who has been a candidate since April 2, is one of the few Republican elected officials who have dared to openly criticize Trump, particularly during the 2020 election. The conservative former governor has a strong anti-abortion stance and signed a law banning abortion, even in cases of rape or incest, in his state in 2021.
Among Democrats
President Joe Biden, candidate for a second term at 80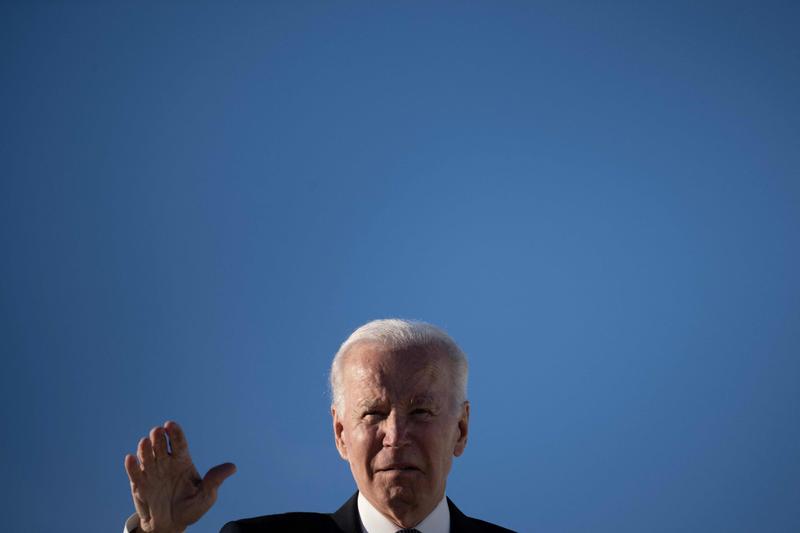 After months without any real suspense, Biden officially announced that he is running for a second term on Tuesday, April 25, in a video published across his social media accounts. The current American president, already the oldest who has ever held office, would complete his second term at the age of 86 if re-elected in 2024. A point that raises concerns and is especially used as a political argument by his Republican opponents, who seize on every opportunity to criticize his sometimes slurred speech, public gaffes or moments of confusion.
Nevertheless, Biden has tried to be reassuring, presenting himself, since his inauguration, as dynamic and resilient while not hesitating to prove his "good health" through medical check-ups.
In this new campaign, Biden is betting above all on continuity, repeating his desire to restore the "dignity" of the "forgotten" working class America, part of which Trump has been able to seduce. He is counting in particular on his favorable economic record, as well as on his initiatives in the areas of employment, health care and education to achieve re-election. He is also the defender of individual rights and freedoms for all, including women and minorities, and presents himself as a bulwark for American democracy.
While Democrats have been waiting for him to officially declare his candidacy, no serious candidate has emerged to challenge the incumbent's leadership internally.
The 'minor' candidates: Robert Kennedy Jr. and Marianne Williamson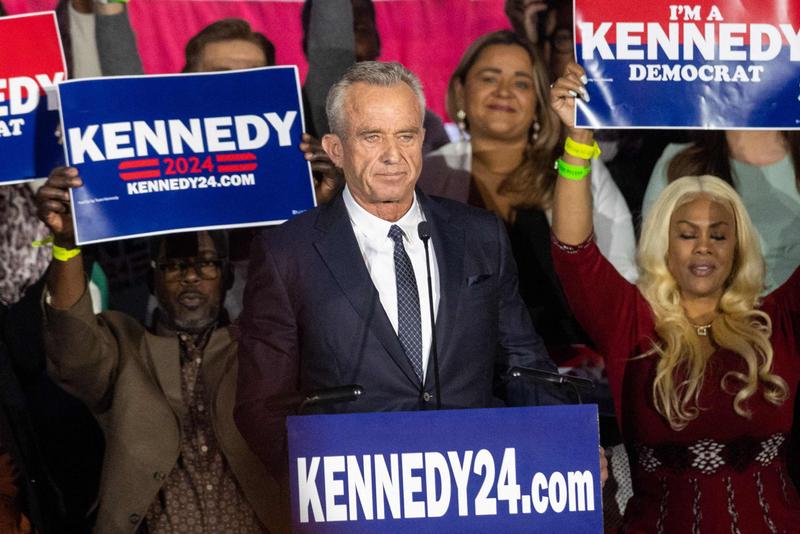 Robert Kennedy Jr., the son of former Attorney General Robert Kennedy and nephew of President John Fitzgerald Kennedy, declared his candidacy for the Democratic nomination at a rally in Boston, Massachusetts, on Wednesday, April 19. The 69-year-old environmental lawyer is a controversial figure, and for good reason: since 2005, he has been known as an activist and spokesperson for vaccine conspiracy theories, linking autism to one of their components.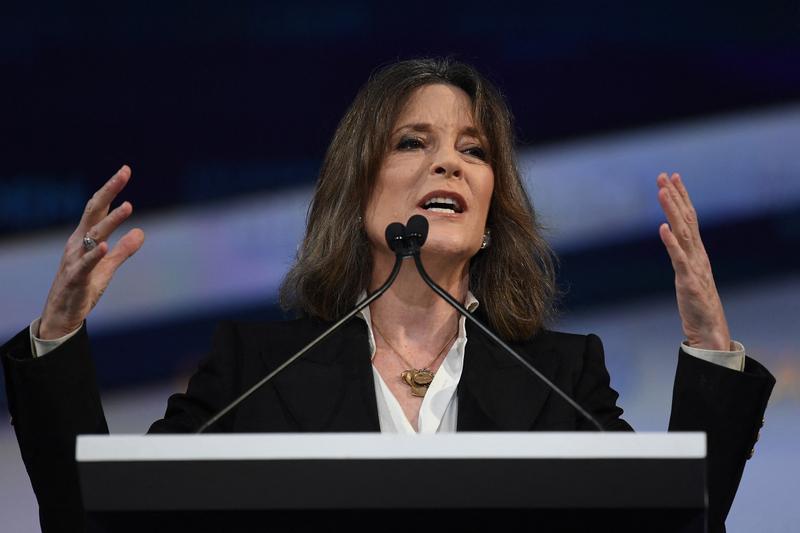 Marianne Williamson, 70, re-entered the race for the 2024 Democratic Party nomination on March 4 after briefly running in the previous presidential election. A best-selling author of books on spirituality and personal development, she is best known for being Oprah Winfrey's spiritual advisor and is regularly noted for her lyrical rants about the power of "love." During her few months of campaigning in 2019-2020, she had advocated for the creation of a State Department of Peace, promoted questionable healthcare practices and denounced Trump's success as a "symptom" of America's malaise, among other things.