Republicans have celebrated the announcement that Newsmax will return to cable television after it brokered a deal with DirecTV following a politically-charged dispute over its carriage fee.
On January 25, DirecTV stopped broadcasting Newsmax after a row over a new deal went unresolved. On Wednesday, the cable provider announced that the channel would return on March 23 after the two sides reached a multi-year distribution agreement.
DirecTV previously said it would have liked to continue offering the channel, but that Newsmax demanded a fee—as other major news channels do—to supplement advertising revenue, which it argued would have led to increased costs for its viewers.
The channel and a raft of GOP congressmen claimed Newsmax had been "de-platformed" for being a conservative outlet. One representative compared the loss of the channel to the Holocaust on the House floor, while Colorado Republican Lauren Boebert said conservatives were "not being treated fairly."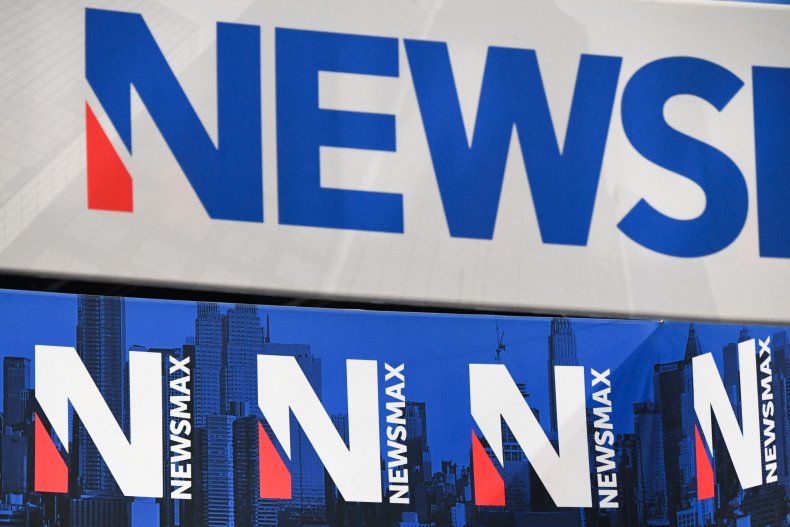 Newsmax argued it was de-platformed because of its conservative inclination, noting that its ratings outstripped those of left-leaning networks that remained on air, such as Vice TV.
DirecTV previously said that it continued to air Fox News, which had an audience share of 2.2 million—dwarfing Newsmax's primetime peak of 277,000 in November.
Christopher Ruddy, Newsmax's CEO, said in a statement on Wednesday that DirecTV "clearly supports diverse voices, including conservative ones."
"As a standalone company, DirecTV helped give Newsmax its start nearly a decade ago as it continues to do with upcoming news networks, which is why we are pleased to reach a mutually beneficial agreement," he added.
This is in stark contrast to Newsmax's previous statements in the dispute, which painted it as the result of censorship.
"While we raised the issue of censorship relating to our removal, we now believe in DirecTV's commitment to distributing diverse viewpoints, including conservative ones," a Newsmax spokesperson said.
"DirecTV has made clear during our negotiations that it has always been focused on protecting its customers from the rising programming costs across the pay TV industry and never intended to limit one perspective or to target conservative voices," they added.
While Bill Morrow, DirecTV's CEO, painted the issue as an "all-too-common carriage dispute," Republicans saw the resolution of the dispute as a sign that political pressure and apparent boycotts of the cable provider had proved effective.
"Boycotts work—Newsmax is BACK on DirecTV!" Nick Adams, a conservative political commentator who gained Donald Trump's favor, tweeted.
"Congratulations Newsmax," James Comer, the GOP chair of the House Oversight Committee, wrote. "And I want to publicly thank DirecTV for their successful effort to regain another strong conservative news outlet on their platform."
Republican representative Marjorie Taylor Greene described the announcement as "great news," adding that DirecTV should put One American News—another conservative network dropped from cable last year, which Newsmax had cited in its claims of de-platforming—back on air.
Cable companies are generally required to pay a carriage fee to established networks. While the fee is worked out in individual deals between the company and the network, it is usually dependent on how valuable the network is for attracting subscribers.
According to The Daily Beast, under the prior arrangement between Newsmax and DirecTV, the cable provider did not pay a carriage fee, but Newsmax also did not pay a license fee—which is usually suspended for fledgling networks—to be hosted on cable.
DirecTV said that the new agreement would mean Newsmax would continue to be offered for no additional cost to customers, suggesting Newsmax had dropped its carriage fee request.
Newsweek reached out to Newsmax for further comment via email on Wednesday.