Virginia lawmakers agree they want to reduce gun violence, despite a divergence in schools of thought about how to get it done.
Legislators reviewed a limited number of gun-related bills during this year's legislative session and most of them succumbed to partisan gridlock. Virginia's Democrat-controlled Senate passed several bills that later were defeated in the Republican-controlled House of Delegates. A number of House measures failed in Senate committees Democrats lead.
The House did send over a National Rifle Association-backed bill aimed at gun safety. It cleared the Senate and it's soon to be reviewed by Gov. Glenn Youngkin.
Carried by Del. Alfonso Lopez, D-Arlington, House Bill 2387 would allow for an up to $300 tax credit when someone purchases one or more firearm safety devices — such as gun safes, gun cases, or lock boxes. Lopez explained that he had been in communication with the NRA ahead of the session to see if they could "get to yes" on supporting his bill.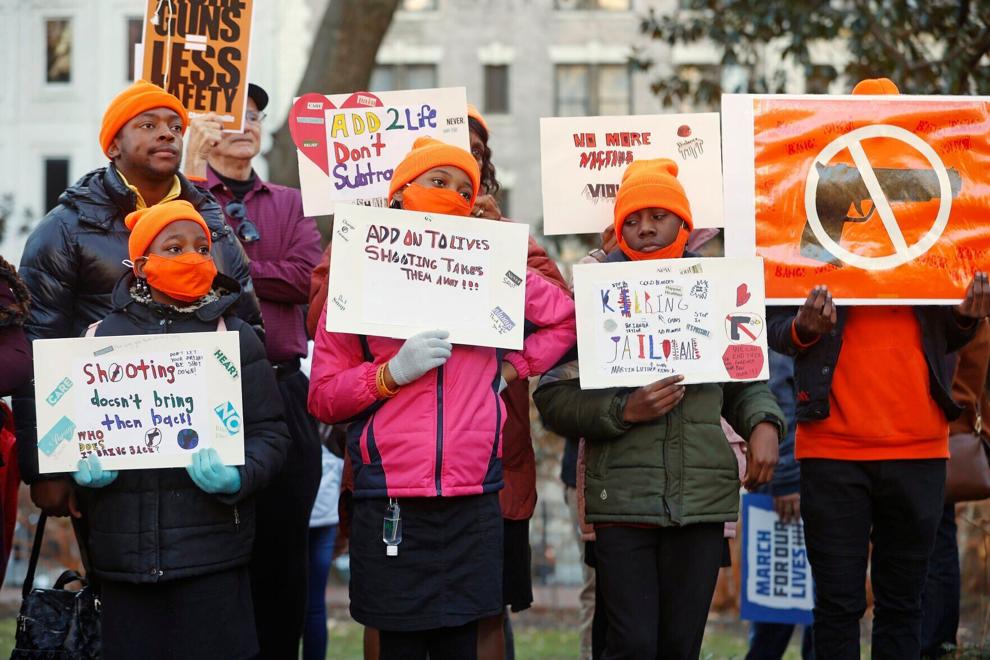 "I said, 'let's flip the script. Let's not talk about condemning something, or mandating something. We're not requiring anything, we're not banning anything, we're not taking anything away,' " Lopez said. "We're just giving a tax credit to incentivize something that many law-abiding gun owners already do — which is to keep their guns out of the reach of those who shouldn't have them."
His bill cleared both chambers months after a number of high-profile shootings across the country — including the November shootings that killed three University of Virginia students and six workers at a Chesapeake Walmart.
In the last decade, the number of violent crimes in Virginia committed with  firearms has fluctuated year to year, but rose from 4,388 in 2012 to 6,102 in 2021 according to the Virginia State Police. More than 29,000 firearms have been recovered from crimes and received through Virginia's Department of Forensic Science for testing from 2018 through 2022, according to chief deputy director Mason Byrd.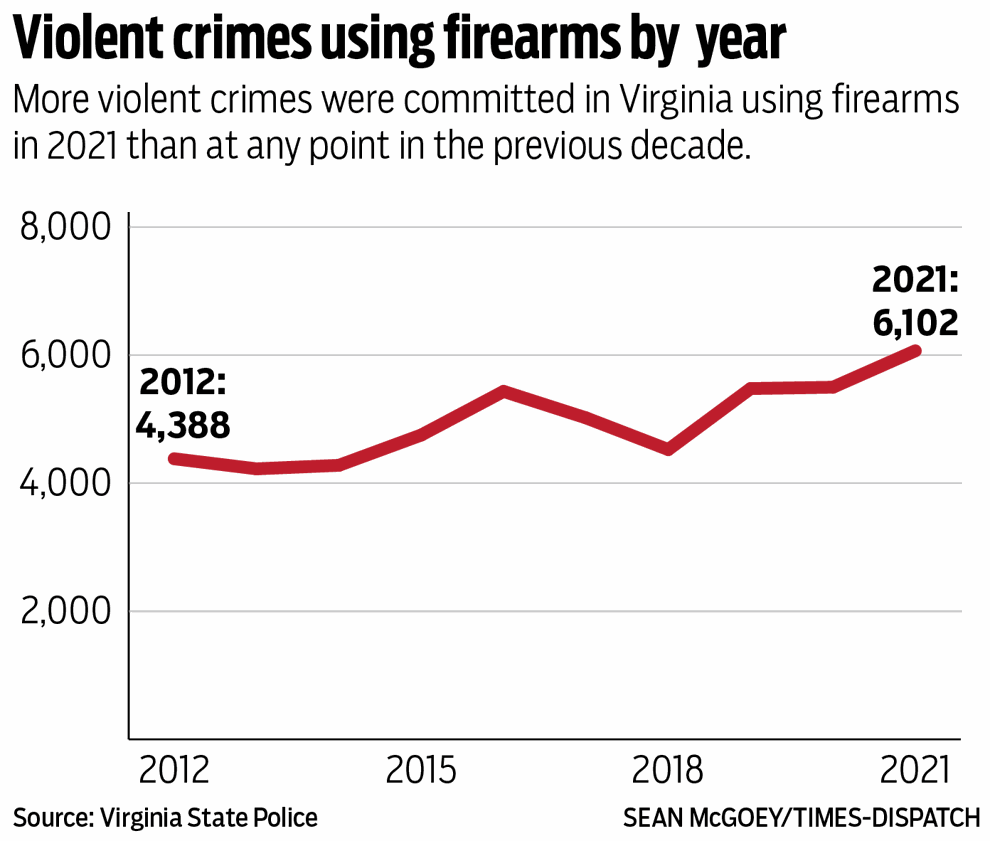 In an effort to reduce such numbers, several Democratic legislators proposed measures that failed this year.
Ideas included a weapons storage requirement, bans on new sales of "assault-style" firearms, prohibition of "ghost guns" (which are untraceable parts people purchase online to manufacture at home), additional criteria for substantial risk orders, bans on carrying weapons at universities, and requiring locked doors if leaving a firearm in a vehicle.
The ideas born from the Senate, lost steam in GOP-led House subcommittees while many ideas from the House failed in Senate panels.
Though she drafted it before a child brought a weapon to Richneck Elementary School in Newport News and shot a teacher this winter, Sen. Jennifer Boysko, D-Fairfax "couldn't believe that even with that happening, people still voted against" her weapons storage bill.
Boysko's Senate Bill 1139 was one that Cortney Whanger, a Henrico County resident and survivor of the 2017 mass shooting in Las Vegas, had her eye on. Her husband obtained his conceal carry permit following the shooting five years ago — which he is also a survivor of — and he keeps his gun stored safely in their home. Though neither spouse was wounded in the Nevada shooting, they've coped with the mental trauma for years.
Calling a lot of the legislation proposed over the years "common sense," Whanger would like to see legislators doing more to reduce gun violence. A former Republican, she began voting Democratic in recent years — largely due to the issue.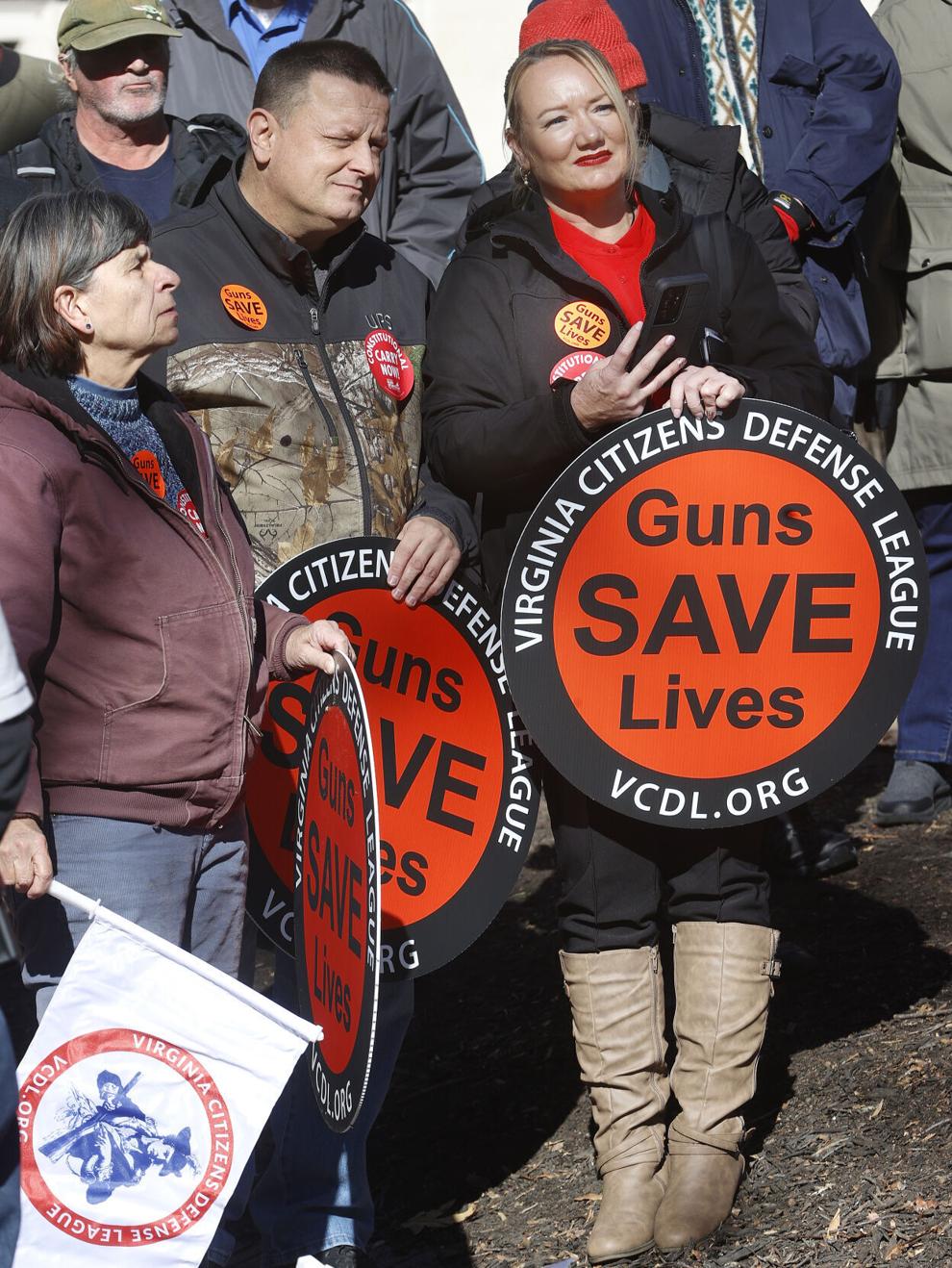 "We can fight about it all day long, but why not try something and see if it works," Whanger previously told the Richmond Times-Dispatch. "You can take it back if needed, you know, but just try something. Doing nothing is not working."
Republicans had ideas for curbing gun violence this year too — albeit from a different approach.
Sen. Tommy Norment, R-James City, and Del. Michael Webert, R-Fauquier, had bills that would raise minimum sentences for certain felonies committed with firearms.
Webert stressed his House Bill 2360, defeated in the Senate Judiciary Committee, was not for first-time offenders, but for people on their second related firearm offense.
"So by then, by this time, they've already committed a couple of misdemeanors, they've committed a felony and so they are on their second felony with a firearm," Webert said. "They have demonstrated that they're not capable of … living in society for a significant amount of time and by removing those folks, we keep our streets safer."
Norment's similar bill had an additional focus on firearm felonies at schools.
Senate Bill 1353 would have increased sentences from five to 10 years for "knowingly possessing any firearm within the building of a child daycare center or public, private or religious preschool, elementary, middle or high school and intending to use, or attempting to use such firearm, or displaying such weapon in a threatening manner."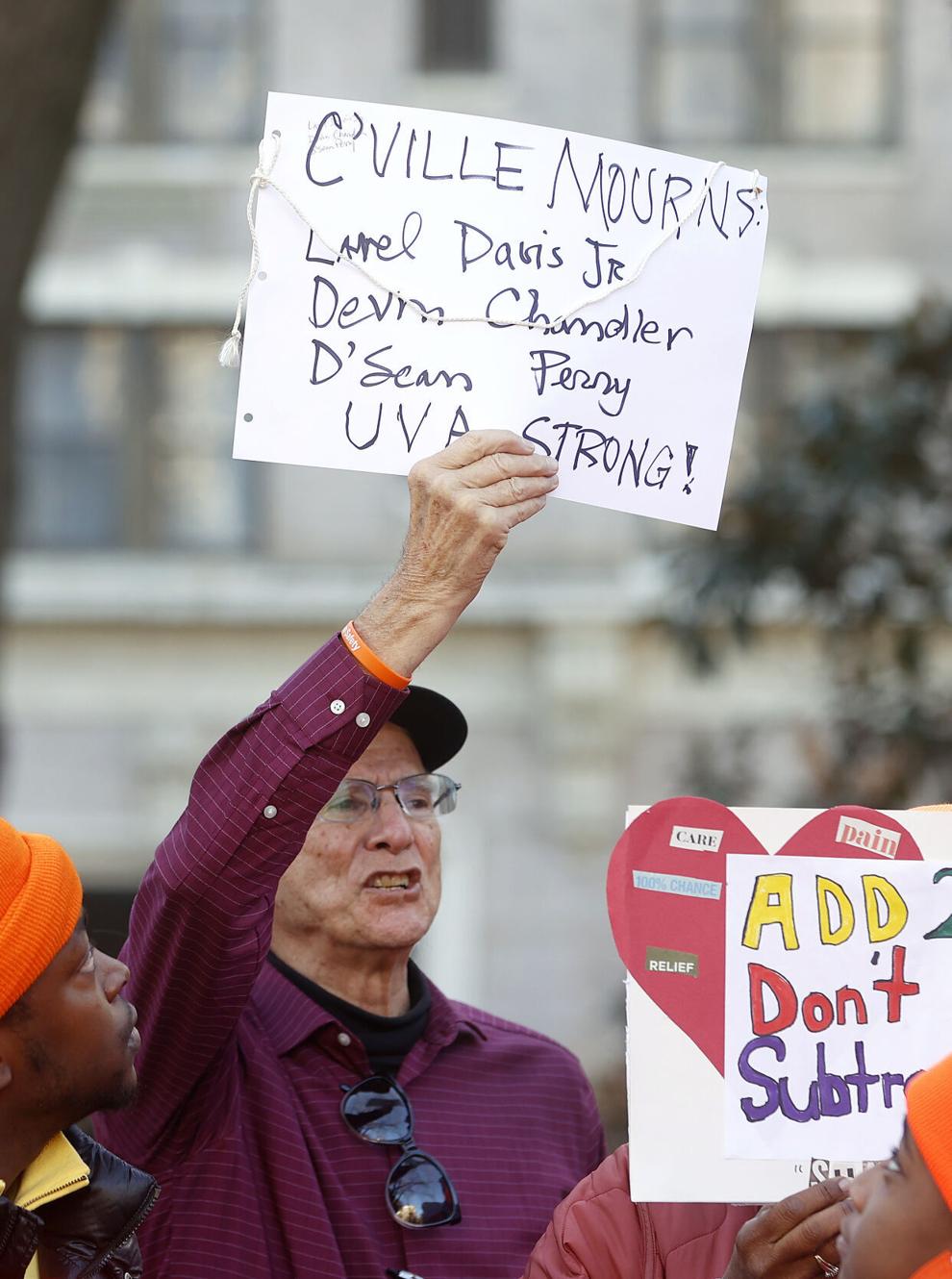 In the Jan. 30 Senate Judiciary Committee meeting where the Democratic-led panel defeated the bill, Norment expressed frustration that several people spoke in opposition to the measure over its minimum mandatory sentencing.
"It is perplexing to me in this atmosphere, where we're having so many firearms and crimes being committed on school grounds, that people will oppose it," Norment said in the meeting. "I favor minimum mandatories in general, which I respect some of you don't, but it's just perplexing to me that people can stand up and say they're opposing that in childcare centers and in schools."
A 'philosophical difference'
Del. Sally Hudson, D-Charlottesville, says she thinks prevention measures can help reduce gun violence before it happens because of a combination of factors.
"I think the philosophical difference is that I think Democrats recognize that gun violence is often the combination of terrible judgment and access to a firearm in the same moment," Hudson said. "It's not a problem you can punish your way out of."
She said that people who want to commit a violent crime may not be thinking about what the legal repercussions may be with prosecution and sentencing. They're acting within the parameters of having access to weapons and the ease of having them where they intend to commit an act of violence, Hudson said.
Hudson's House Bill 2365 would have prohibited firearms on the grounds of the University of Virginia. It was defeated despite support and emotional testimony from University of Virginia police chief Tim Longo. In November Longo and others responded to a mass shooting at UVa where three students were killed and two others wounded. Later details revealed the alleged gunman had been suspected of previously having guns in his possession.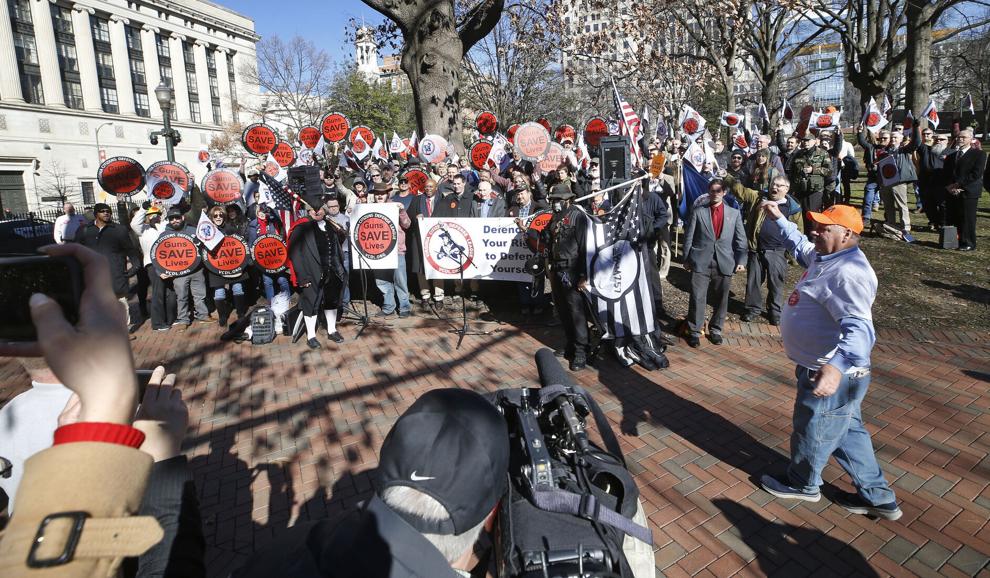 In September, a student told the university that the suspect, Christopher Darnell Jones Jr., had talked about owning a gun. UVa subsequently learned that he had pleaded guilty to a concealed weapons violation in Chesterfield County and received a suspended sentence.
Hudson said her bill would have empowered university law enforcement to investigate through search warrants if they hear someone has a gun on campus.
Hudson said the prevention component is the biggest difference between how Democrats are viewing situations, as Republicans tend to favor prosecution after an act has been committed.
"Preventive efforts are a lot easier to do than going back and just trying to punish after somebody has been killed," said Boysko.
Webert thinks the sentencing from prosecutions helps too.
"It's time to implement programs where we take the bad actors off the streets," Webert said. "We need to start letting folks know that if you are going to be a continuous bad actor, you're not going to be allowed to continue to terrorize our neighborhoods."
Webert also pointed to bipartisan legislation from last year — the creation of the Operation Ceasefire Fund.
As part of Youngkin's "Operation Bold Blue Line" initiative, Attorney General Jason Miyares' office was awarded $2.6 million to hire additional prosecutors and group violence intervention coordinators.
"The Democrats don't like it because it is law enforcement-heavy," Webert said, but noted how the program has been successful elsewhere.
Operation Ceasefire was a program that successfully reduced gun violence in Boston about two decades ago and similar measures have been adopted around the nation. Del. Tony Wilt, R-Rockingham, had carried legislation to create it in Virginia last year. Proponents support the role it can play in reducing violence while opponents call it mass incarnation by another name.
That's why Del. Cia Price, D-Newport News, cautions how it is being used. She and former Sen. Jennifer McClellan, D-Richmond, now a member of Congress, worked to establish a related, but different fund — the Firearm Violence Intervention and Prevention Fund, which focuses on non-law enforcement groups and community organizations.
Amid the funding disbursements to stem from the Operation Ceasefire Fund, $7.4 million of the roughly $20 million was targeted for 12 cities with high levels of violent crime That money is earmarked for law enforcement training and equipment.
Price said she and some colleagues favor a more holistic and widespread approach to reducing violent crimes committed with guns.
"If you are not funding, prevention, intervention, enforcement and also reentry, what some called the 'PIER model,' then you are not going to prevent crime," Price said.
"It's this continuum of services. And if you don't look at gun violence prevention through the lens of housing, economic security, the earned income tax credit, child tax credits, food access workforce development — if you're only looking at gun violence prevention as prosecution, you will never get there."
Interactive: Find out more about mass killings in the U.S.
Interactive: Number of mass killings by year
Interactive: Mass killings by location scaled by number of victims
Interactive: Search mass killing incidents
Interactive: Timeline of mass killings scaled by number of victims killed
Interactive: Number of mass killings and victims killed this year compared with previous years
Interactive map: People killed by shootings, per 100,000 residents
Charlotte Rene Woods (804) 649-6254
@CharlotteWords on Twitter