Newsmax has compared its ratings to Vice TV in an ongoing war of words about the channel's carriage on cable provider DirecTV. The conservative news broadcaster ceased to air on cable TV at 11.59 p.m. ET on January 24, after a row between the two over a new deal went unresolved.
DirecTV said it would have liked to continue offering the channel, but that Newsmax demanded a fee—as other major news channels do—to supplement advertising revenue. The channel and a raft of GOP congressmen have argued the channel was "de-platformed" for being a conservative outlet, a claim the cable provider has contested.
Part of DirecTV's reasoning for not offering a carriage fee to Newsmax was its low ratings compared with other news channels, including conservative outlets. Newsmax has an audience of 113,000 according to USTVDB figures, compared with its mainstream rival Fox, which has an audience of over 2.2 million.
"According to Nielsen, nationwide Newsmax's average household audience is only 101,000 households, representing less than 0.1 percent of total TV households," Michael Hartman, DirecTV's chief external relations officer, wrote in a letter, seen by Newsweek, to concerned GOP congressmen on January 23. "That is 92 percent lower than Fox News.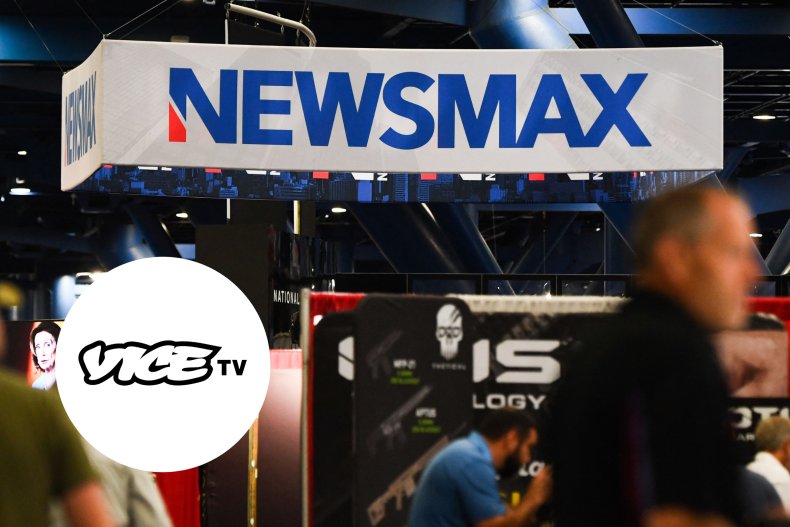 "If Newsmax ceases to authorize our carriage of their channel, our customers will still have access to their clearly preferred conservative news channel, Fox News, which has more viewers than MSNBC, CNN and Newsmax combined."
However, Newsmax has suggested an element of unfairness in how its ratings were being considered when compared to so-called liberal channels. It claimed that Vice TV receives full carriage and license fees from DirecTV, despite having an audience of 60,000, according to USTVDB figures.
A spokesperson noted that TPG Capital, which has a 30 percent stake in DirecTV, also made a $450million investment in Vice in 2017.
"Only Fox News is left as conservative-leaning, and you have 22 liberal channels," Chris Ruddy, CEO of Newsmax, told his own network on Tuesday. "Let me give you an example: Vice, which is a far-left channel, aimed at young millennials… they are all DirecTV, they have a tiny rating—just 20 percent of Newsmax's lowest rating—and they get a fee [of] about what we were asking for."
Newsweek has contacted DirecTV for further comment.
Cable companies are generally required to pay a carriage fee to established networks, and networks a license fee to the cable provider. While the fees are worked out in individual deals between the company and the network, the carriage fee is usually dependent on how valuable the network is for attracting subscribers.
Hartman said that under the deal it wished to extend, DirecTV had waived its ability to sell two minutes of advertising time on Newsmax, allowing the network to generate more of its own revenue, and agreed to allow it to be shown on streaming services for free.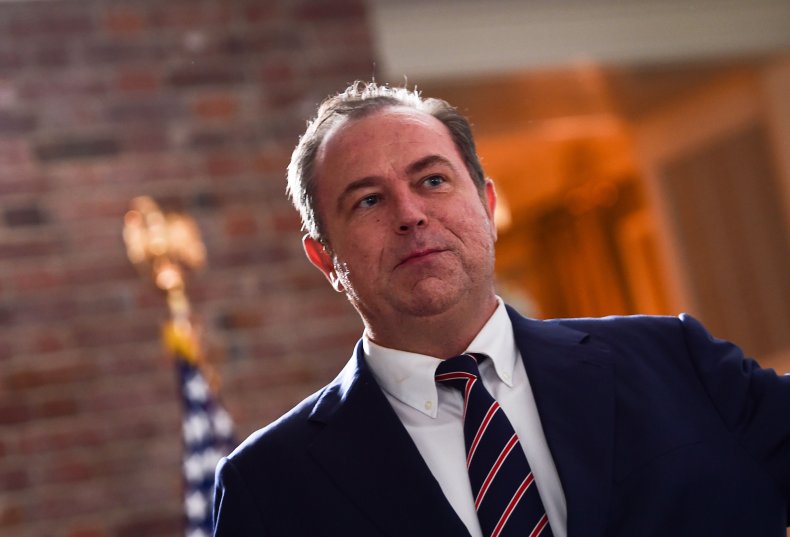 "This broad distribution has allowed Newsmax to maximize both its penetration among U.S. households and its advertising revenues," he said.
After being accused of de-platforming Newsmax, DirecTV said that the network was willing to limit its viewers by pulling back from its free streaming services, which serve 55 million households, in order to acquire a carriage fee on cable.
"In effect, it has stated that if DirecTV and other Pay TV operators will pay it the fees it wants, then it will cease transmitting its current channel to the 55 million U.S. households that don't have a Pay TV service," Hartman added. "In other words, 55 million U.S. households would no longer be able to access Newsmax in its current form unless they acquire a Pay TV subscription. Under this change in model, who's doing the de-platforming? Certainly not DirecTV."
Update 1/26/23, 10:26 a.m. ET: This article has been updated with a new image.