Amid the stalemate this week in the U.S. House to elect a speaker – and thus swear in the new Congressional class – outgoing Rep. Stephanie Murphy (D-Fla.) prepared to hand over her seat to incoming Republican Rep.-elect Cory Mills, after serving in that role for three consecutive terms.
The Florida Democrat – who made history by becoming the first Vietnamese-American woman and only the second Vietnamese American in Congress – flipped a long-held Republican seat, winning her first election in 2016.
A co-chair of the moderate Blue Dog Coalition, Murphy announced in 2021 that she would not seek re-election the following year. But her last act in Congress may be one of the most significant in recent history. She has spent the last 18 months as a member of the House select committee investigating the Jan. 6 attack on the U.S. Capitol.
"Morning Joe" reporter and Know Your Value contributor Daniela Pierre-Bravo spoke with Murphy before her departure from office, where she shared what led her to pursue a seat in Congress and ultimately, a place on the Jan 6th select committee.
A refugee who never took freedom for granted
"I am somebody who escaped communist Vietnam when I was just a child, and so I've never taken for granted the freedoms and democratic values that this country has to offer," Murphy told Pierre-Bravo. "But those things only exist if its citizens are willing to step up and to defend it, and I know what happened on Jan. 6 doesn't represent the America I know."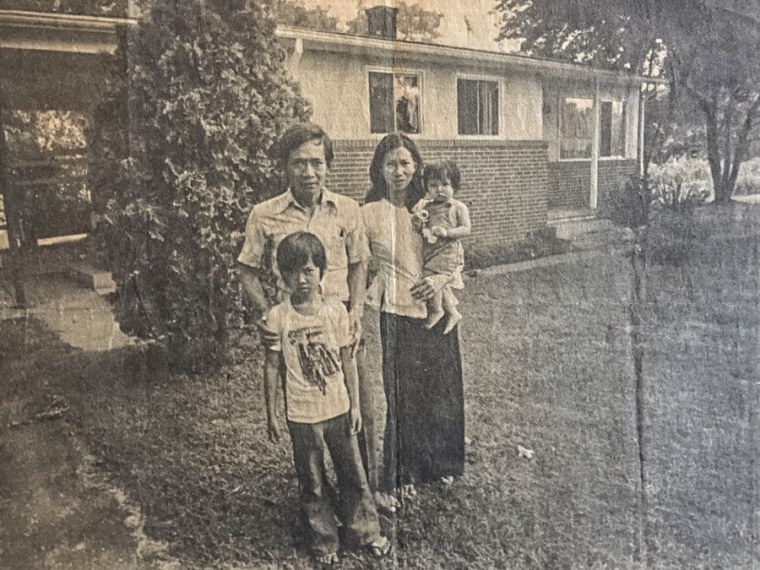 According to Murphy, her family left post-war Vietnam when she was six months old in 1979. Her parents, facing persecution from the government, fled by boat where they were rescued at sea by the U.S. Navy and eventually offered safe haven in the U.S.
"In hindsight, I wish my fellow Americans would have a little more empathy for people who have the kind of desperation that leads them to leave their homeland," Murphy explained. "My parents decided that facing oppression from an authoritarian government and persecution and the prospect of no future for their children – they decided that getting on a boat to sea was a better choice – that the fact that we might die in search of light was better than to live on in darkness."
Murphy's family settled in Northern Virginia where she grew up. Her parents worked blue collar jobs during the day and cleaned office buildings at night to support her and her brother. "When they got to the United States life wasn't easy, but they were dedicated to this country," she said. "They were dedicated to making good of the opportunity that they were given and they imbued in us as their children those same sets of values that you give back to a country that gave you so much."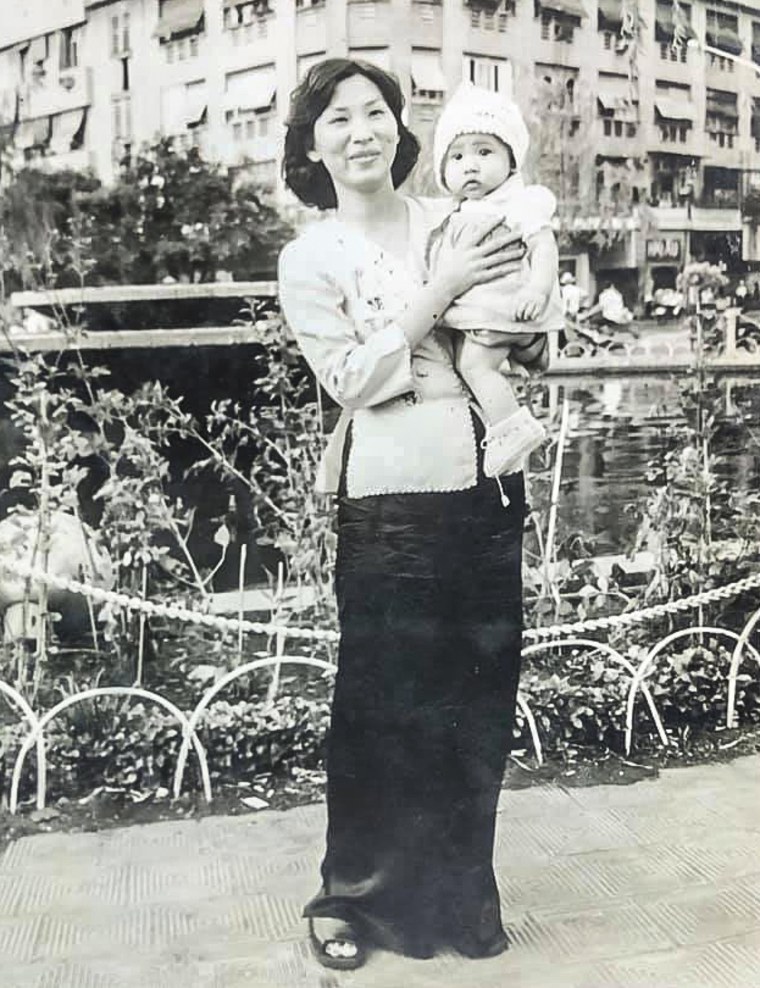 Throughout her political career, Murphy has approached national security and immigration reform through the lens of her lived experience. "I think immigrants have given America so much, but it breaks my heart to see how politicized the conversation has become when we can have comprehensive immigration reform that secures our borders, but also provides pathways for people who are seeking legal status," she said. "We can do it all – it's not a zero-sum proposition as some people want you to believe."
A mass shooting sparks a calling to serve
Shortly after the 2016 Pulse nightclub shooting, which took the lives of 49 people, Republican John Mica – who had represented Florida's 7th Congressional District since 1993 – accepted $5,000 from the National Rifle Association, according to the Center for Responsive Politics.
That was a turning point for Murphy, who announced her campaign to run for his seat on June 26, just four months before the election. With no political background, Murphy channeled her family's perseverance – and won.
"I was running against a 24-year incumbent, I never had any political experience, so everybody thought I was absolutely crazy," she recalled. "I drew a lot on my background to make that decision, and on the night of my election, before the results came in, my husband gave me this ring, and he said, 'Whatever the outcome of tonight is, I want you to have this ring to commemorate the fact that you had the courage to try."
When she got to Congress, she made it her mission to address gun safety and other legislative goals through pragmatic bipartisanship.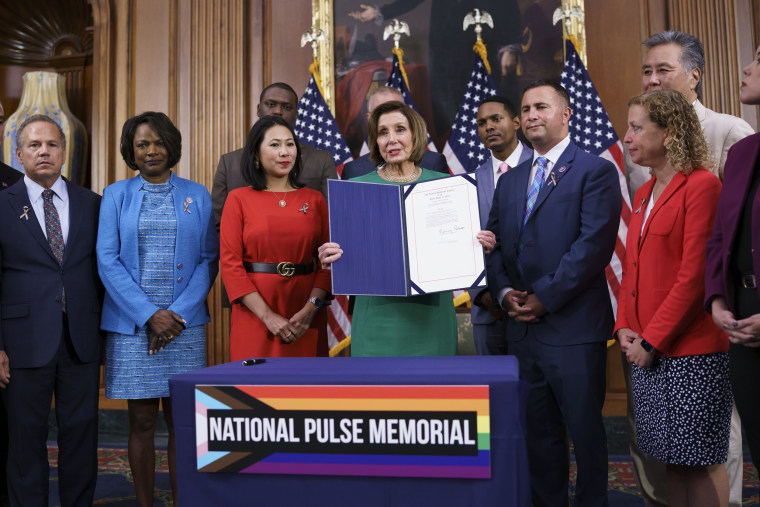 "I was able to lift the 22-year ban on gun violence research, despite the fact that there was a Republican White House and Republican Congress," she said. "That was a big success for me that I was able to find common ground … on an issue that is usually pretty defensive. And then, during the midst of the Covid pandemic, I was able to get through what was called the Employee Retention Tax Credit.
Killing bias with competence
Although she built a reputation for working across party lines, Murphy wasn't immune from experiencing external bias in Washington. "It would be disingenuous for any of us to say that we don't face bias, so when people underestimate me for things I can't change about myself – the color of my skin, my gender, my packaging – I try to kill them with competence," she said. "Is it fair? Probably not. But is it the reality? Yeah, so you put your shoulder into it and you push through … and I think people do come around when they are able to see you for who you are, as opposed to how you look."
Running carpool … for now
When Murphy announced she would not seek a fourth term in office, she joined a long list of Democratic members leaving Congress. "I strongly believe in a citizen Congress, where ordinary citizens run for office in search of duty and service, not in search of a career, and I never intended my time in Congress to become a career," Murphy said in her video announcement.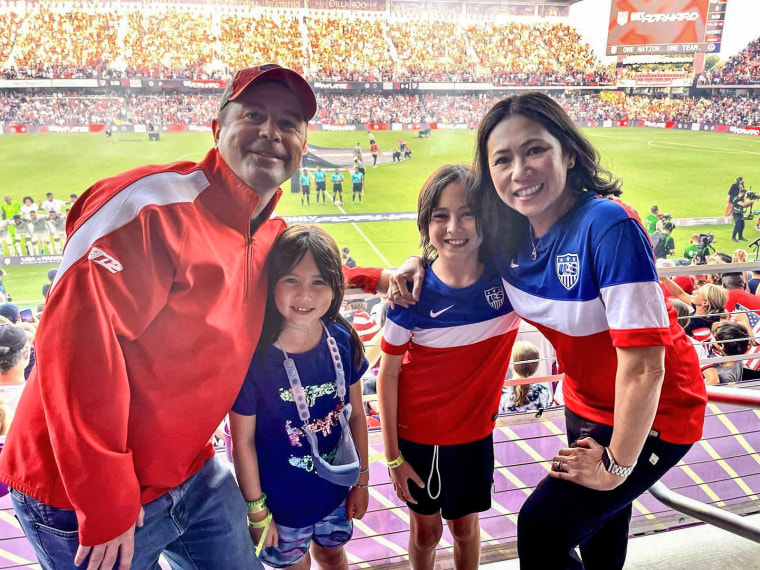 But the mother of two also noted how public service took a personal toll on her family. "I have an 8-year-old daughter and an 11-year-old son, and I would really like to be able to spend more time with them during these formative years," she told Pierre-Bravo. "I do think, though, that my ability to put my personal priorities above my professional aspirations is a reflection of how far women have come in this country – I'm not worried that taking time to do what's right for my family is going to sideline me permanently."
While her time in Congress has come to an end, the 44-year-old suggested there might be more to come in the future.
"I'm sure I'll find work that contributes to this country and advancing this country while I also run carpool, do Girl Scouts and be a soccer mom," she quipped. "But as far as it relates to my future political career, what I will say is that when I left the Department of Defense 15 years ago, I had no idea that I would be back in public service, and in the way that I was. But I do know that I owe this country my life … and I have put paying back that debt of gratitude as one of my foremost goals – if I can find a way to serve this country, I know I will."