Republican Ohio Congressman Warren Davidson has been criticized for remarking that arrows could be used for mass shootings if guns are banned in a clip that has now gone viral.
While speaking to CNN's Pamela Brown on Sunday, Davidson dismissed the idea that mass shootings would not happen without guns.
The clip has so far been viewed over 115,000 times and Davidson has been condemned for his comments.
Brown raised the recent gun safety bill that was signed into law by President Joe Biden and that it had gained support from some Republican senators.
She added that some Republicans have argued it will save lives and said it also protected the Second Amendment. Davidson disagreed and said it was unconstitutional.
"We're passing bills that were unconstitutional and instead of given a vote on individual components of it, it was just a take all of it or leave it," he said. "And no amendments. Same kind of broken process from Speaker Pelosi."
Brown went on to argue that AR-15s are more lethal than other weapons and questioned whether Davidson would agree that mass shootings wouldn't happen if guns were banned.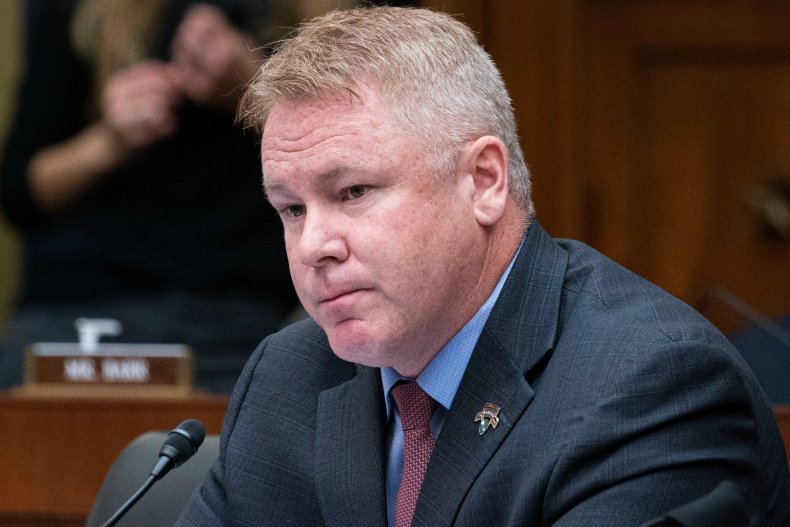 "Guns are the number one killer of kids, according to the CDC (U.S. Centers for Disease Control and Prevention). Do you admit that a mass shooting could not happen without a gun?" Brown said.
"A shooting, by definition, I suppose you could do it with arrows, but it would be a lot harder to do it with mass," Davidson replied.
"And it would not be as lethal. So, it does take a gun. That is a component of a mass shooting," Brown answered. "You know about guns. You're a former Army Ranger. A person can fire more rounds more quickly with an AR-15 than with other guns. For example, what is so wrong to delay an untrained person in their teens from buying such a lethal weapon to require training and extra scrutiny?"
"Well, states may decide to do that. They have done that for handguns," Davidson said.
He then went on to say that the right to keep and bear arms was in the Constitution and said it was a "right explicitly protected, not granted, by the government but protected by the Second Amendment, saying the government shall not infringe on that right."
Former Democratic Congressional candidate Russell Foster of Texas took issue with Davidson's comparison of gun violence to the use of arrows in a mass shooting.
"An arrow will not blow a child's head off. An arrow won't make a child so disfigured that they have to identify them by their shoes or DNA test," he tweeted while sharing the video.
"Unless you are Hawkeye from the Avengers you aren't going to do a mass shooting with arrows. Rep. Davidson is an NRA moron," Foster said.
Bill DiFilippo, a journalist and associate editor at Uproxx Sports and Dime, added that CNN should not have allowed Davidson to make his comments on gun violence.
"A big problem is media folks would rather invite these people onto TV to say whatever they want so they can dunk on them very epically as opposed to not giving them a platform to just straight up lie and make the thing they say be part of the discourse around guns," he tweeted.
While mass shootings with arrows have happened internationally in the past decade, they have not been as common as mass shootings with guns.
According to a BBC report from 2021, four women and a man were killed with two others injured when a man used a bow and arrow to attack people in Kongsberg, Norway.
In the U.S., a father may have prevented a mass shooting with a bow and arrow at a community college in Casper, Wyoming, in 2012, according to USA Today.
Computer science instructor James Krumm, 56, was shot in the head with a bow and arrow by his son, Christopher Krumm, 25, on November 30, 2012.
Newsweek reached out to Davidson for comment.