Frank Randle was pulling his truck into the parking lot of 9ine Ultra Lounge for his shift as a security guard at the club in January 2020 when chaos broke out.
Gunshots pierced the frigid air as people ran in all directions, screaming and trampling each other. In his rearview, he saw a woman on the ground bleeding.
Just feet from his truck, Randle saw a man with a Draco AK-style rifle firing into a crowd of people waiting to get into the nightclub. The shooting killed a young woman and injured 16 people.
"At that point, I had done security work for many different venues for 15 years, but that one night, that was just the one that was the most unreal one I have ever been a part of," said Randle, who has since stopped working security because he no longer felt safe after that night.
"I've seen people shot at or shot, but not like that."
In the days after the shooting, Jackson County Prosecutor Jean Peters Baker pointed out it might never have happened if not for rollbacks in Missouri gun laws.
Over the past two decades, Missouri lawmakers have carried out a long-term dismantling of virtually all of the state's significant gun restrictions. That has left the state in the bottom five for the weakest gun laws in the country.
That has meant repealing permit and safety training requirements to buy guns and carry them concealed, and expanding legal safeguards for using deadly force in self-defense.
Researchers point to the 2007 General Assembly session specifically for its repeal of the requirement to obtain a permit to purchase a handgun.
That one piece of legislation led to anywhere from 49 to 68 additional firearms deaths each year in Missouri over the following decade, Johns Hopkins researchers found.
Jolie Justus, a freshman senator from Kansas City in 2007, said she recognized what was going on: The Missouri General Assembly was carrying out a long-term strategy, orchestrated by the National Rifle Association, to take apart gun laws piece by piece, until there was virtually nothing left.
"One of the things that just really concerned me at the time was what appeared to be the slow chipping away at all of the regulations that we had relating to firearms in the state of Missouri," said Justus, who served as a state senator from 2006 to 2014 and was one of the few to vote against the bill.
"I felt very strongly that we had a public health crisis related to gun violence and that there was nothing that removing regulations — common sense regulations — would do to help that crisis. It would only make things worse."
Former lawmakers, advocates and experts on gun policy agree that Missouri was part of a larger, national NRA effort to politicize firearms ownership and push for looser gun regulations to expand Second Amendment rights.
To understand how that happened, The Star analyzed the General Assembly, compiling data on how those in office at the time voted on Senate Bill 62, the omnibus crime bill that included the repeal of permit to purchase.
The Star, with reporters from the Columbia Missourian, reached out to 50 former lawmakers who served in the 2007 General Assembly; none of the members was still in office. Of the 10 who responded, the majority said they couldn't remember discussing or voting on removing permit-to-purchase.
In 2007, opposition to the bill was virtually nonexistent — 108 Republicans and 73 Democrats voted yes, while only nine Democrats voted no. Seven lawmakers were absent from the vote.
Since permit-to-purchase was removed in 2007, the state's firearms death rate had increased 58% by 2019, according to a Star analysis of state firearms death figures. The actual toll may be higher, as some local law enforcement agencies recorded higher numbers of deaths in their counties than the state reported.
"When there's a process where you have to get a permit to purchase, that seems like it's just a bureaucratic thing, what does that matter? But it turns out it matters more than any other gun law or any other public policy that I can think of," said Daniel Webster, director of the Johns Hopkins Center for Gun Policy and Research.
While firearms deaths doubled in St. Louis County and Jackson County during that 10-year period, the destruction wasn't limited to cities. Laclede County, a small rural county in south-central Missouri, saw the largest increase, from three to 10 deaths, driven entirely by firearms suicides.
Boone County had the second-highest spike, at 133%. Firearms deaths in the county jumped from 17 in 2008 to 45 in 2018. Most years, suicides outnumbered homicides in the county.
"I wish we had had more foresight if that truly would have prevented deaths. But even if we had foreseen this, I doubt the legislative outcome would've changed," said Jeff Smith, a Democrat from St. Louis who served in the state Senate in 2007 and was absent for the vote on the bill repealing permit to purchase.
"Three things you can count on are death, taxes and the Missouri legislature passing a gun bill every election cycle."
In 2021, the Missouri statehouse passed one of the most expansive gun rights laws in the country, called the Second Amendment Preservation Act.
The new law establishes that state firearms laws trump federal ones, going as far as penalizing local law enforcement $50,000 per infraction if they are found to be working with federal agencies, like the Bureau of Alcohol, Tobacco, Firearms and Explosives or the FBI, on gun-related crimes.
'Death by a thousand paper cuts'
As Justus stood up to start a filibuster toward the end of the Missouri Senate's 2007 session, she could sense the exhaustion in the room. The final days of the session were nearing, and lawmakers were antsy.
But Justus, a freshman Democrat from Kansas City, was adamantly against adding stand-your-ground language, allowing for anyone to use lethal force anywhere if they feel threatened, to a larger firearms bill — it's a public safety risk that would lead to more gun deaths, she argued.
The NRA's lobbyist already had tried to entice her with an "A" legislative grade in return for a yes vote. Her rural Democrat colleagues tried to convince her. But nothing worked, and deciding it wasn't worth losing the bill altogether, the bill's sponsor took out the stand-your-ground language so Justus would end her filibuster.
She doesn't remember the included repeal of permit to purchase. But ultimately, it would prove to be one of the most consequential rollbacks to drive increases in gun violence across the state.
Aside from the filibuster, the passage of the bill came with little fanfare. Other legislation from the session received far more attention, such as reforming the state's Medicaid program, restricting abortion access and declaring English the official language of Missouri.
The bill eliminated a provision that had been in place since 1921 requiring handgun buyers to get a permit from their county sheriff or police department before purchasing the firearm. The permitting process gave law enforcement seven days to review the application and conduct a background check.
The repeal of the permit to purchase was introduced into the larger bill by a House rules committee. The language was the same as a House bill sponsored by Brian Munzlinger, a House Republican from Lewis County.
Munzlinger, who would go on to be a state senator in 2010 and now serves on the Missouri Board of Probation and Parole, did not respond to requests for comment.
Support for the bill was strong. All Republicans who voted and the vast majority of Democrats, from urban, rural and suburban Missouri districts, voted yes on the legislation, while nine Kansas City and St. Louis Democratic lawmakers voted against the bill, according to records from the Missouri statehouse.
Financial contributions from the NRA and other gun rights advocate groups amounted to very little around that time. A total of $1,700 was given to four Republican Missouri House representatives, and five Republican senators received a total of $6,600, according to the National Institute on Money in Politics' Follow the Money database.
Most lawmakers who served in 2007 declined to speak or didn't respond to requests for comment for this article. Hardly any former lawmakers remember the legislation, and none recall the permit-to-purchase component.
Some said they don't remember the legislation, that too much time had passed for them to comment, that their current jobs prevent them from speaking on the record.
Jack A.L. Goodman, the Republican state senator from Lawrence County who sponsored the bill, declined to comment as he currently serves as a judge for the Southern District of the Missouri Court of Appeals. Lawrence County's firearms deaths increased by 32%, from nine to 12, from 2007 to 2018.
Allen Icet, a former House Republican from St. Louis, said he voted in favor of the repeal to reduce the amount of hoops someone has to jump through to get a gun.
Icet, who lost a relative to firearm suicide, said he would still vote the same way today.
"I would come at it from the constitutional framework, the rights of Americans to possess firearms," Icet said. "If I had to choose one side, I would be against the permit-to-purchase requirement. I think I would maintain that same position in 2007."
Danielle Moore, a Republican from Callaway County who served in the House, remembered the bill but not its contents; however, she declined to comment further because her husband owns a small, struggling firearms store. Callaway County was one of the few Missouri counties to experience a decrease in its firearms death rate from 2007 to 2018, from 10 to eight.
Jake Zimmerman, a Democrat who served as a senator from St. Louis and is now the city's assessor, said he does not remember the legislation. He voted yes on the bill.
"When I was serving in the legislature, gun violence was a serious problem in Missouri and nationwide. Sadly, it's still at epidemic levels. I strongly support all efforts to curb this terrible scourge," Zimmerman said.
Multiple attempts to reach Gov. Mike Parson, who served in the General Assembly as a representative in 2007 and a senator in 2016, and Matt Blunt, Missouri's governor in 2007, went unanswered.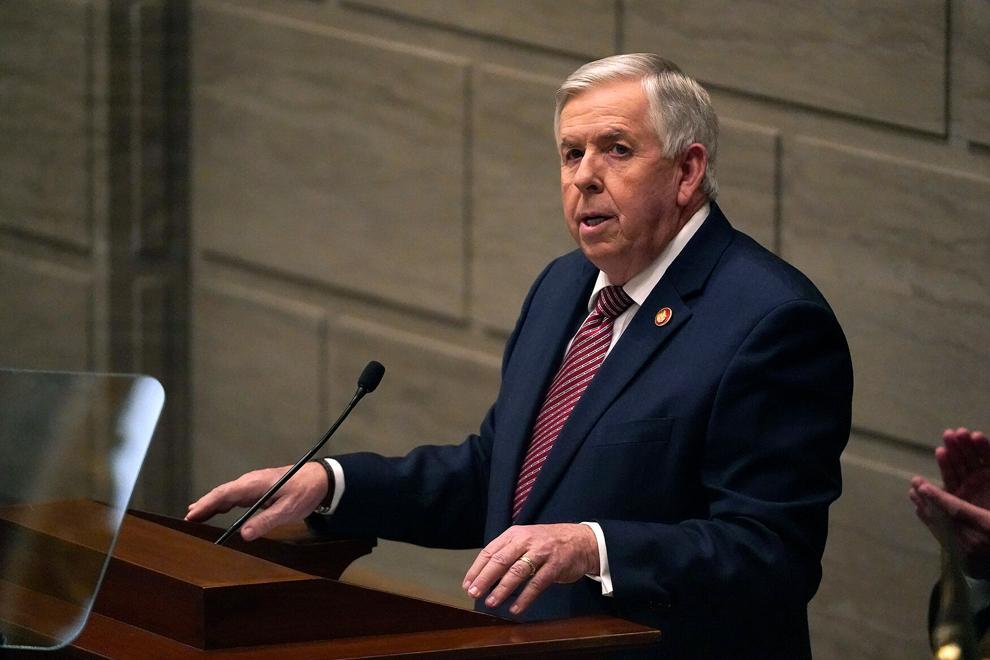 Jeanette Mott Oxford, a former state representative from St. Louis, also does not remember the bill but was one of the few who voted against it.
Mott Oxford was always suspicious of last-minute omnibus bills.
"We would get these omnibus bills laid on our desk that would come in the middle of the night, and I would be very worried that in some bill 300 to 500 pages long, that there would be something appalling in there and then I wouldn't be saying yes to it," Mott Oxford said. "I figured that to err on the side of caution was the wisest thing to do in those situations."
Mott Oxford, citing the study finding that the law's repeal increased gun violence in the state, says the consequences of the 2007 bill aren't surprising.
"A lot of people would claim that there's no connection or whatever," Mott Oxford said. "But certainly, it seems to me that a lot of people make snap judgments. And if it's easy to get their hands on a gun, a lot of mistakes will happen."
To Jonathan Metzl, author of "Dying of Whiteness: How the politics of racial resentment is killing America's heartland," the overwhelming support for the measure isn't surprising.
At the time, repealing the permitting requirement was seen as getting rid of an annoying bureaucratic process, he said, and it didn't raise red flags. The subtlety was intentional.
"What they didn't see at the time was this was part of a much bigger (NRA) agenda that was going to lead to death by a thousand paper cuts. And so this was just the beginning of a kind of opening up the floodgates, when they kind of got away with that," he said.
Multiple attempts to reach gun rights advocacy groups the NRA and the Missouri Firearms Coalition went unanswered.
While writing his book, Metzl explored how racial anxieties played into the repeal of gun laws in Missouri. When speaking to people throughout the state about guns, he found a lot of racism, Metzl said.
"For a lot of people, guns became their identity, so that was certainly part of it. Guns became more guns, even more guns, and unfettered Second Amendment rights that became part of what it meant to be a conservative, rural white person," he said.
However, for a lot of Black community members in places like St. Louis, Metzl heard about how hard it was to limit the flow of guns into their communities because of lax regulations.
"So the whole story was written as a story about white freedom and liberty, but in fact, it had horrible effects for communities of color," he said.
Studying gun laws
The repeal of permit to purchase led to at least a 25%, and as much as a 47%, increase in firearms homicides and a 23.5% increase in firearms suicides in Missouri in the years since it passed, according to researchers at the Johns Hopkins Center for Gun Policy and Research.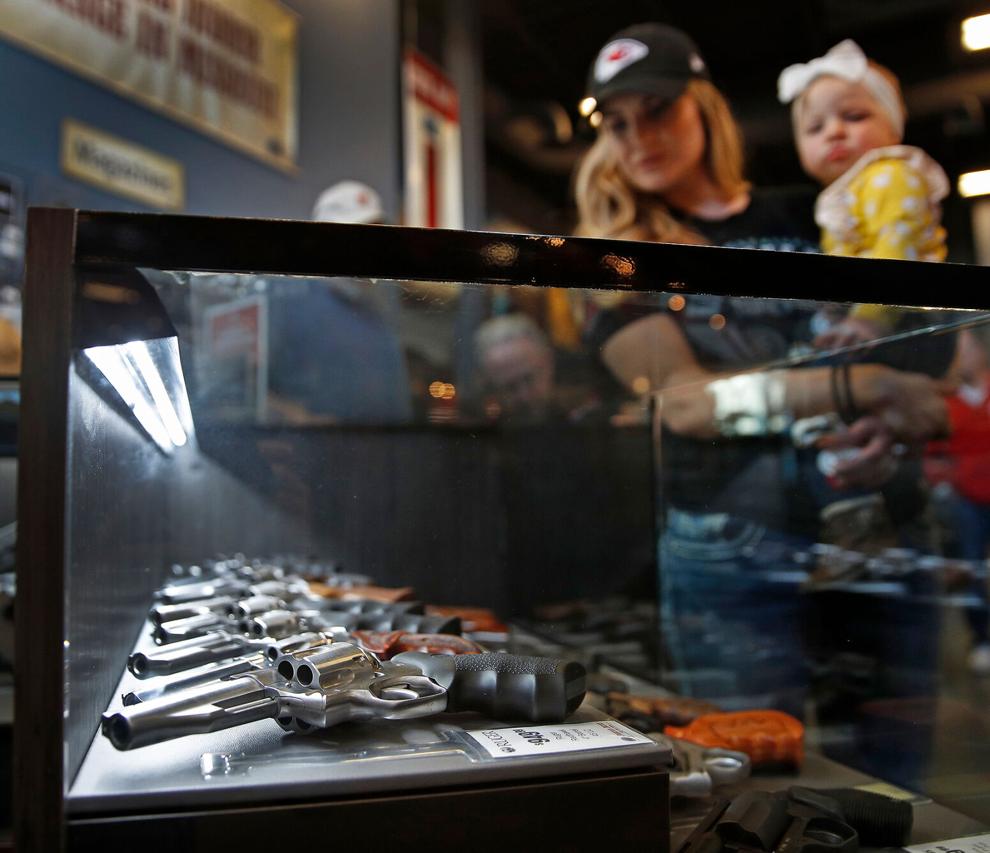 Webster, the director of the center and one of the authors on the study examining the effects of 2007's repeal, studies gun laws throughout the U.S. to identify the impact they have on firearms deaths.
He considers the 2007 repeal to be one of the most important firearms regulatory rollbacks in the state.
"Around the time of this change of the repeal, we documented a two-fold increase in guns, moving from a retail sale to crime involvement in less than a year (in Missouri.) That's very unusual," Webster said.
"The gun stock, or guns that people generally possess that are relatively old, is usually 10 or more years old. To get a sudden shift that currently more criminals are being arrested with these pretty new guns tells you it's more likely to be a regulatory thing that's going on."
Similar studies have also examined the impact of the repeal of the permit-to-purchase requirement. Researchers from a variety of Missouri universities and hospitals found the repeal was associated with a 21.8% increase in firearms suicide rates in young adults ages 19-24.
The impact of adding permit-to-purchase laws has also been shown in other states.
Connecticut, after passing a version of permit-to-purchase in 1995, saw a 40% reduction in firearms homicide rates during the first 10 years the law was in place, according to a companion study examining gun law changes.
The law strengthened background check requirements, raised the handgun purchasing age from 18 to 21, required prospective buyers to apply for the permit in person at a local police station and mandated at least eight hours of approved handgun safety training.
After 2007, Missouri's firearms deaths continued to increase statewide. Over the years, a mix of both urban and rural counties experienced spikes that were driven by firearms homicides and suicides.
Small, rural counties throughout the state had large increases mostly because of rising rates of firearms suicides.
While the reasons for suicides are complex, advocates and mental health professionals say the easy availability of guns, minimal access to resources and concentrated poverty are contributing factors, especially for rural communities.
'Perfect storm'
In September 2016, Kim Gardner knew she had to try one last time to persuade her colleagues in the Missouri House of Representatives to vote against a bill she believed would make life more dangerous for people in all corners of the state, especially in St. Louis.
Already elected as St. Louis' next circuit attorney, Gardner was about to cast her last vote.
She was arguing against overriding then-Gov. Jay Nixon's veto on the wide-ranging and controversial legislation that would allow for permitless concealed carry of firearms, eliminate the safety training requirement to carry a firearm and legalize stand your ground law.
By giving broader access to guns and simultaneously decreasing the standards for self defense, Gardner argued, the legislature was going to make her job harder as a prosecutor.
"We can find a balance for your Second Amendment rights, but at the same time, we can stand with law enforcement who is against this bill, we can stand with prosecutors who are against this bill, we can stand with sheriff's officers around this area that are against this bill, because they know that blurred line, it costs lives," she said. "It costs innocent lives."
As soon as Gardner finished, a representative from Franklin County got up to address what he called the "hypocrisy behind some of this nonsensical rambling we just heard."
A combined chorus of some whoops, but mostly boos, immediately erupted from legislators in the chamber, until the speaker called for decorum.
Law enforcement, gun owners and people who taught permit training courses all testified in serious opposition to the permitless concealed carry bill, recalls Kristin Bowen, a gun safety advocate from Columbia and volunteer with Moms Demand Action.
"It was hard to watch our lawmakers sit and have to enact this bill under pressure from the NRA — who at the time was very involved — the gun lobbyists in our state, and the sort of extremist allies in the legislature to vote against law enforcement and public safety," she said. "It was really distressing. It was very frustrating for me as an activist to see our local laws, our local law enforcement voices and our public safety experts being overlooked."
When he was president of the Missouri Police Chiefs Association in 2016, Springfield Police Chief Paul Williams said the organization fought against the bill.
"Our concealed carry permitting process was the gold standard," Williams said. "It restricted folks in a good way, we were able to deny certain people from carrying a gun or we were able to remove guns."
Following a short debate — during which the bill's supporters argued that it would give people even more rights to protect themselves — the veto override easily passed, almost entirely along party lines: 112 lawmakers voted in favor, with only three yes votes from Democrats, and 41 lawmakers voted against, with three Republican nos.
Permitless concealed carry and stand your ground became law.
"And there has been an increase in Springfield and statewide in gun violence ever since," Williams said.
"I stood up on the House floor, and I said this is creating the perfect storm of hopelessness," Gardner said in an interview in early October. "We are seeing the effects of what I said on that floor come to fruition."