If you've been looking into a concealed carry jacket (Men's & Women's) lately, you have come to the right place. Not only do they look great, but they also do a great job of hiding your handgun. Carrying your firearm is safer than keeping it stashed in a bag and created easy access to your gun in an emergency.
Before we get to the list of top jackets, let's quickly review some essential factors you want to consider when purchasing a jacket for your concealed carry.
Considerations for a Great Concealed Carry Jacket (Men's & Women's):
When you are considering the perfect concealed carry jacket (Men's & Women's), you should consider a few items:
Your concealed carry jacket should fit well enough that you forget it exists.
Your firearm shouldn't stand out like a sore thumb!
The position of the gun should support a smooth and comfortable draw.
The materials are durable enough to avoid wear and tear over time.
The jacket feels flexible and breathable for easy movement.
Now that you understand what you are looking for, here is our ideal concealed carry jacket (Men's & Women's) list.
The Top 8 Concealed Carry Jackets on Amazon: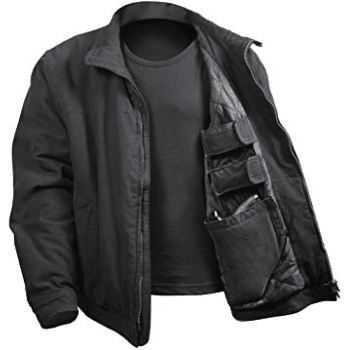 Price: $55.99 – $153.97
Rating: 4.3 out of 5
Description: The Rothco's 3 Season Jacket is ideal for both the spring and fall seasons as it will keep you warm. On the interior, there are internal pockets for quick and easy access to your firearm or handgun.
The fabric is flexible and durable, ideal for a smooth draw. The Rothco brand is a trusted provider for outdoor, tactical, military, and survival gear and clothing. We consider this jacket an affordable option for someone looking for a flexible concealed carry jacket.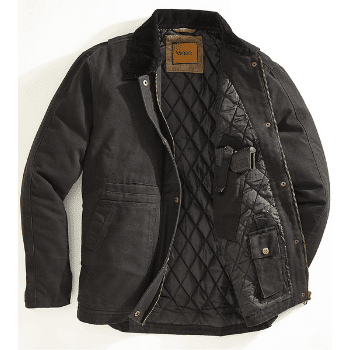 Price: $149.99
Rating: 4.5 out of 5
Description: This is a zipper-closed, comfortable, heavyweight quilt-lined jacket. Typically for men, the coat has two interior concealed carry pockets for both left and right-handed shooters. Your handgun or firearm can safely be hidden inside the jacket, ready to go anywhere and be used anytime.
This jacket has a lot of range and flexibility with quick access pockets and machine washable safe fabric. This is a classic coat for a classic gentleman who wants to carry their weapon of choice discreetly.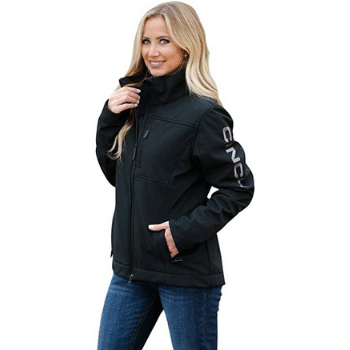 Price: $115.95 – $129.99
Rating: 4.6 out of 5
Description: This lady's concealed carry-bonded jacket is a sleek black athletic jacket for a concealed carry enthusiast. The classic jacket has two exterior pockets to keep your hands warm with zippers for security. Also, there is a zippered exterior chest pocket.
The jacket's interior has a concealed carry pocket that comes off the hip/chest for an easy draw. This is an ideal outwear for a lady on the go that wants to maintain security with a firearm-equipped jacket. Comfortable and easy to keep clean.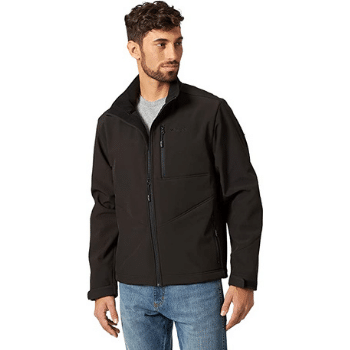 Price: $83.51 – $180.60
Rating: 4.2 out of 5
Description: Almost everyone knows the Wrangler brand! Now you can enjoy similar comfort and style with the convenience of concealed carry. This is a trail jacket that zips in the front and is water repellent. The interior is lined with fleece to add warmth.
Also, inside there are two pockets designed for concealed carry with a holster. Also, the outer chest and lower pockets are zippered for security, and there are adjustable cuffs to protect the sleeves.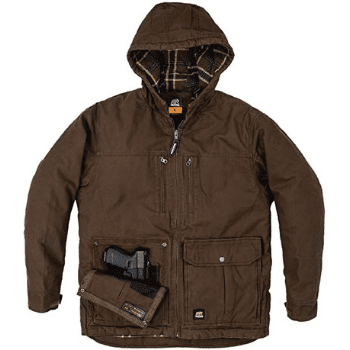 Price: $114.99 – $124.99
Rating: 4.7 out of 5
Description: The Echo One One Jacket proves that looks can be deceiving. On the outside, this jacket looks like a classic work coat with standard features and styling. However, this jacket contains concealed carry pockets, is comfortable, flexible, and durable.
The brand, Berne, has been manufacturing concealed carry jackets and workwear for 100 years, and you can tell! Not to mention, there are two inside pockets with hidden elastic strapping to provide more storage and space for flashlights, magazines, and more.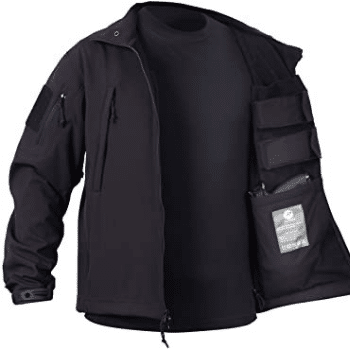 Price: $117.99
Rating: 4.2 out of 5
Description: This is a softshell, versatile, tactical jack with a concealed carry pocket. The 3-Layer material construction makes this jacket waterproof, and it does a great job of deflecting wind, wicking away moisture, and holding heat on a cold night.
The interior of the coat has concealed carry pockets with two mag pouches. This jacket can be used for both right-handed and left-handed people.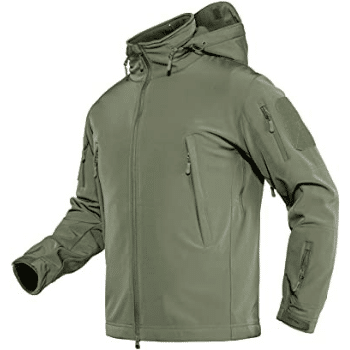 Price: $46.99 – $51.99
Rating: 4.5 out of 5
Description: This TACVASEN hooded fleece jacket provides a fashionable and functional choice for men looking to conceal a firearm in a jacket, The style of this jacket is very masculine, exuding vitality and confidence. The coat can be used for tactical, sporting, or outdoor situations and is made with a durable, comfortable, and high-quality material.
It is easy to clean and maintains its shape over time. The jacket has a zipper enclosure across the front, a shoulder pocket, forearm pocket (left arm), back pockets, two zippered chest pockets, and a vent zipper under each arm. This jacket does not come with a hoster, rather a lot of pockets.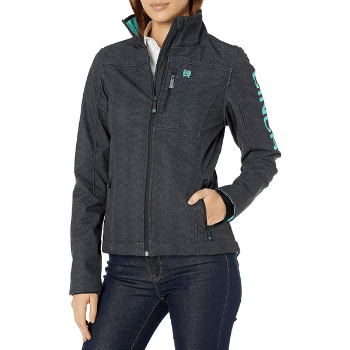 Price: $129.99
Rating: 4.8 out of 5
Description: Get both fashion and protection with this jacket. The water-resistant finish and windproof cuffs on this printed bonded jacket keep you warm and dry.
You can carry your firearm privately and confidently in the dual concealed inner pockets with a Velcro-backed holster. There are plenty of options for storage with the zippered front pockets. This jacket also has the Cinch logo embroidered for extra appeal.
A concealed carry jacket (Men's & Women's) is essential to your concealed carry kit. The ability to conceal and carry a firearm on your person is the best way to ensure your safety if you are ever faced with an attacker or life-threatening situation.
Before purchasing your concealed carry jackets, you want to make sure that your jacket can accommodate not only a firearm but also keep you warm, dry, and capable of carrying the rest of your everyday carry items. With any jackets on this list, you will find the best pistol carry jacket for your needs and style.