When it comes to bow hunting, there is little room for error. Missing your target by even a few inches can lead to a wounded animal that you might not be able to recover. One of the best ways to ensure that you hit exactly where you are aiming is by using a bow sight that is designed to perform well. Continue reading this article for a look at some things to keep in mind when determining which bow sight to get, and also a review of some of the best bow hunting sights on the market today.
Considerations
It can be hard to determine which sight you want and need, as there are so many on the market today. There are several things that you should keep in mind when picking out a bow sight that will help guide you in determining the best one for you.
Some of the features you should keep in mind are: single pin versus multi pin, ease of installation, windage and elevation adjustments, and of course, price.
The debate between single pin versus multi pin bow sights is one full of pros and cons. Single pins are often used for people who want to concentrate on one pin that must be adjusted for each different shot. This can be bad if you can't do it quickly enough.
Multi pins are used by hunters who want multiple ranges that don't have to be adjusted. This can confuse some bow hunters because there are more pins to focus on. Windage and elevation adjustments can be a big deal for hunters who would prefer to dial their sight in for any condition. Some bow hunters might rather use their judgement instead of paying more for windage and elevation features.
Finally, the most important feature to most hunters is the price. The money you spend on your bow sight will determine which of these features you get, so it is important to know exactly what features you want and need. Warranties and durability also play a key factor in price, and it is worth noting that how much you pay could directly affect this. With this covered, let's review some bow sights.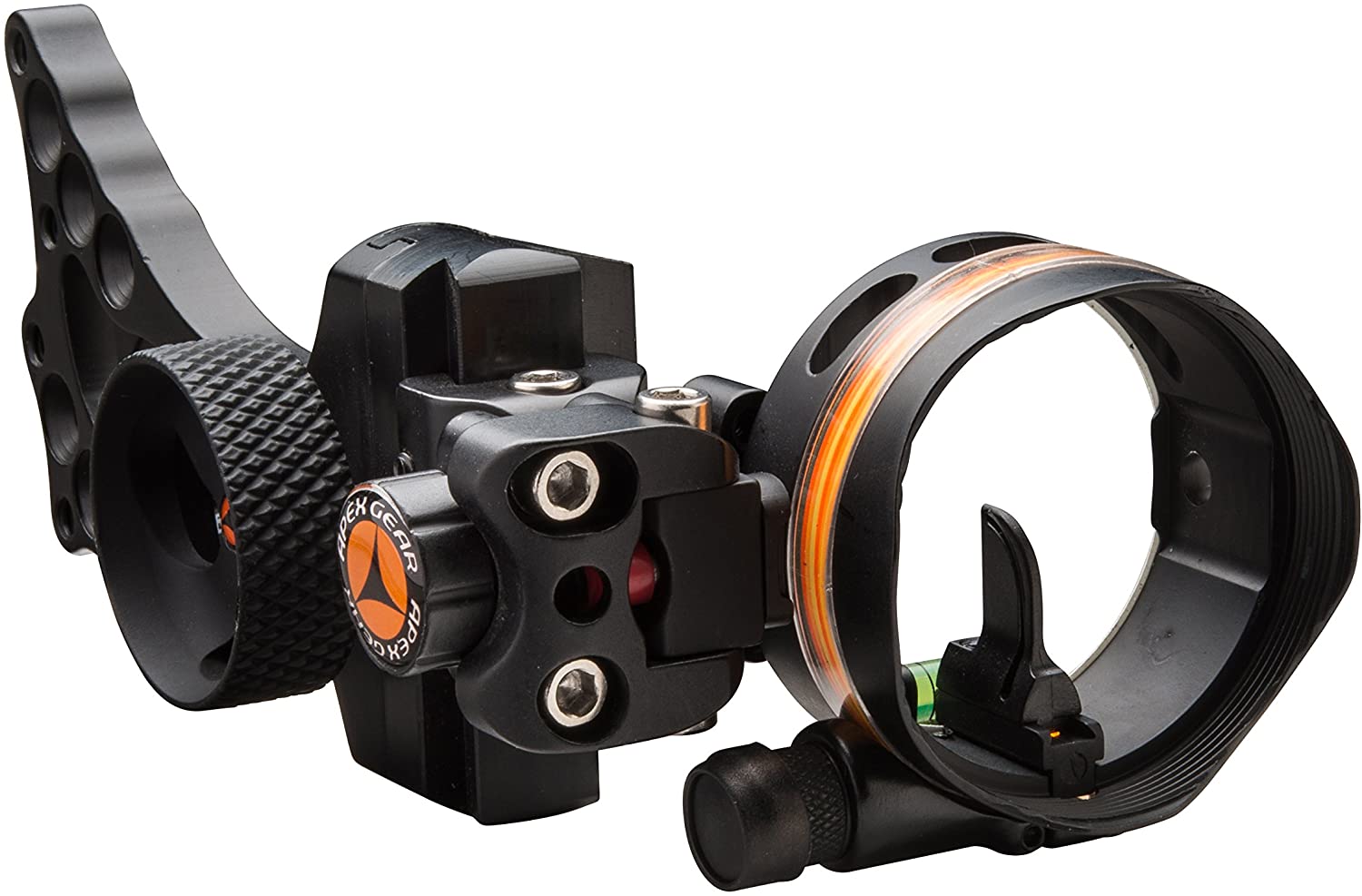 The Apex Gear Covert Single Pin sight is designed with the serious bow hunter in mind. Featuring Quick-Change Pin Technology, the Covert allows you to quickly adjust the pin size and color in a matter of seconds.
The Covert also comes with GRAVITY LINE rotational adjustment which sets the pins based on where gravity is pulling. There are adjustable windage and elevation features onthis sight as well. The going price for the Apex Covert is around $150, and is well worth it for the serious archer.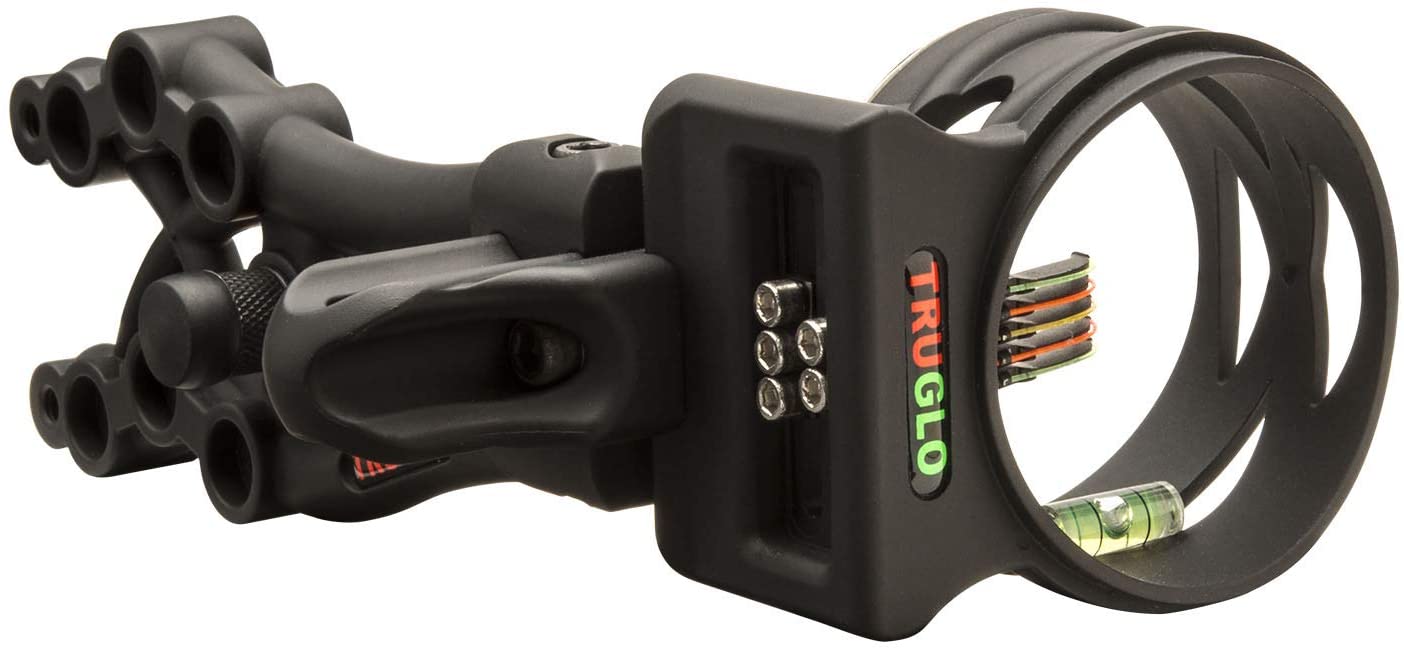 Truglo has been around for years and almost every bow hunter has heard of their products. The 5-pin Carbon XS Xtreme is one of the best-value bow sights on the market today. Featuring more windage and elevation adjustments, this Truglo bow sight is great for hunting in any wind condition.
There is a large aperture on this model, giving you a great sight picture. Utilizing Truglo's ProBrite technology, the pins on this bow sight are very bright, keeping you out in the field longer. This bow sight is ultra-lightweight, coming in at around 4.2 ounces. This bow sight can be had for only $42 directly from Truglo's website, making it a great value for any bow hunter, beginner or old hand.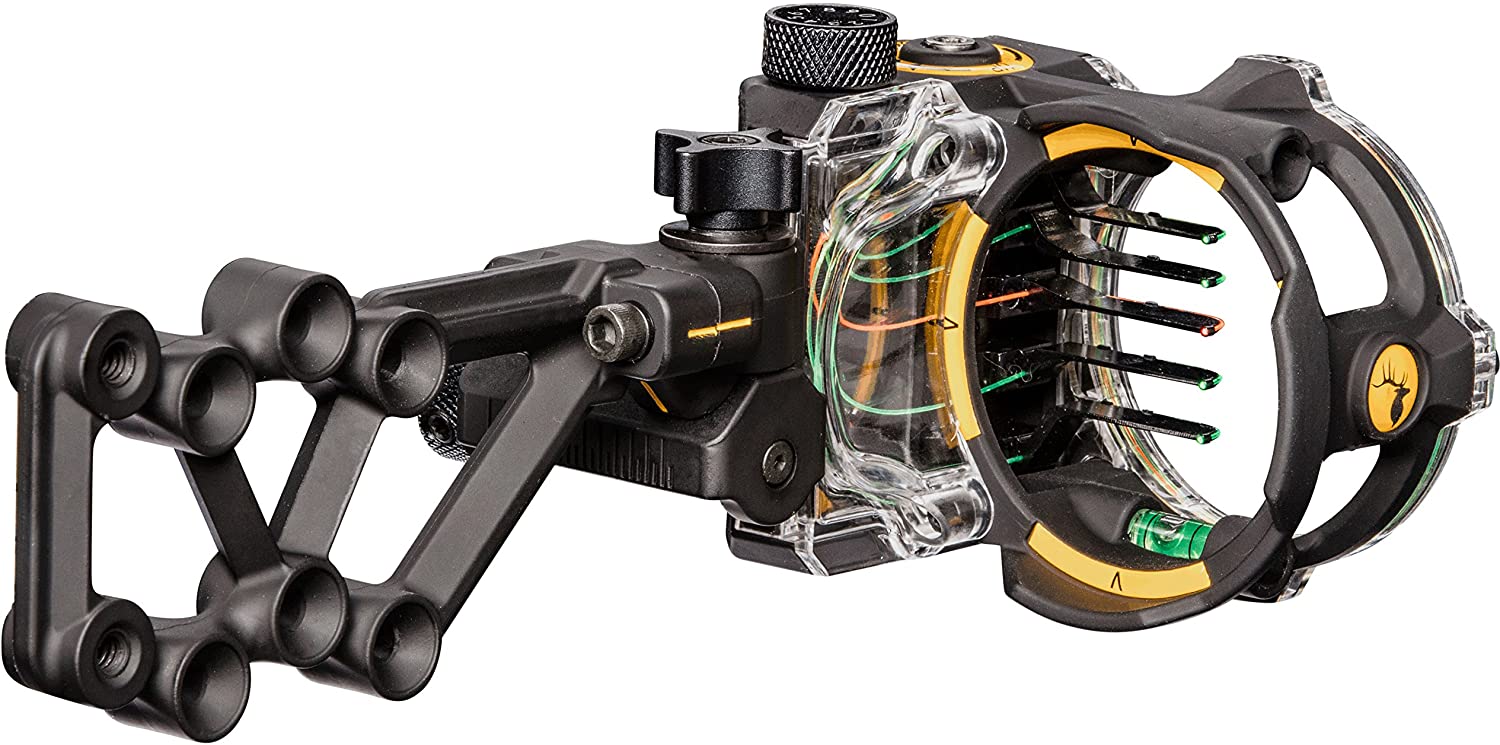 Trophy Ridge has built up quite an impressive fan base, and looking at the React H5, it is not hard to understand why. This sight has 5-pins, giving you great versatility at many ranges. The React H5 features tool-less windage and elevation adjustment, allowing you to take many different shots in any condition.
The Trophy Ridge React H5 also comes with React Technology, which is Trophy Ridge's way of providing for fast and easy sighting in. The bright fiber optic pins are so easy to see in low-light conditions, and the brightness can be changed for whatever conditions you are experiencing. At right around $150, the Trophy Ridge React H5 is a can't miss for any kind of bow hunter.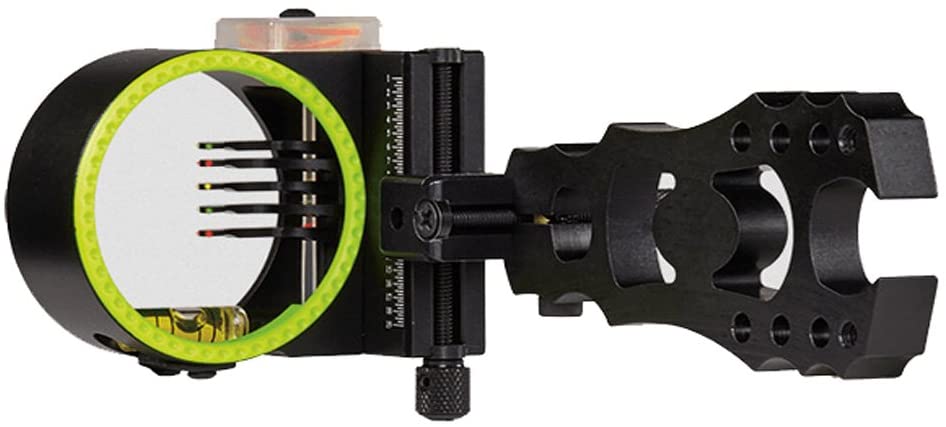 The Black Gold Widow Maker not only looks great, but it flat-out performs great as well. Featuring an X-Frame base, the Widow Maker has become stronger, while shedding weight.
The Level Head sighting ring is secure, and it is easy to customize it to your specifications. You can buy this offering from Black Gold with either 4 or 5 pins, depending on what you prefer. The PhotoChromatic shell offers great low-light performance while using its SkyCoil light gathering system as well to provide you with bright pins and great accuracy.
The Widow Maker incorporates Black Gold's Inch Wheel windage and elevation adjustments, giving you complete control over your shots. You can find the Black Gold Widow Maker for around $160, providing bow hunters with excellent features for a great value.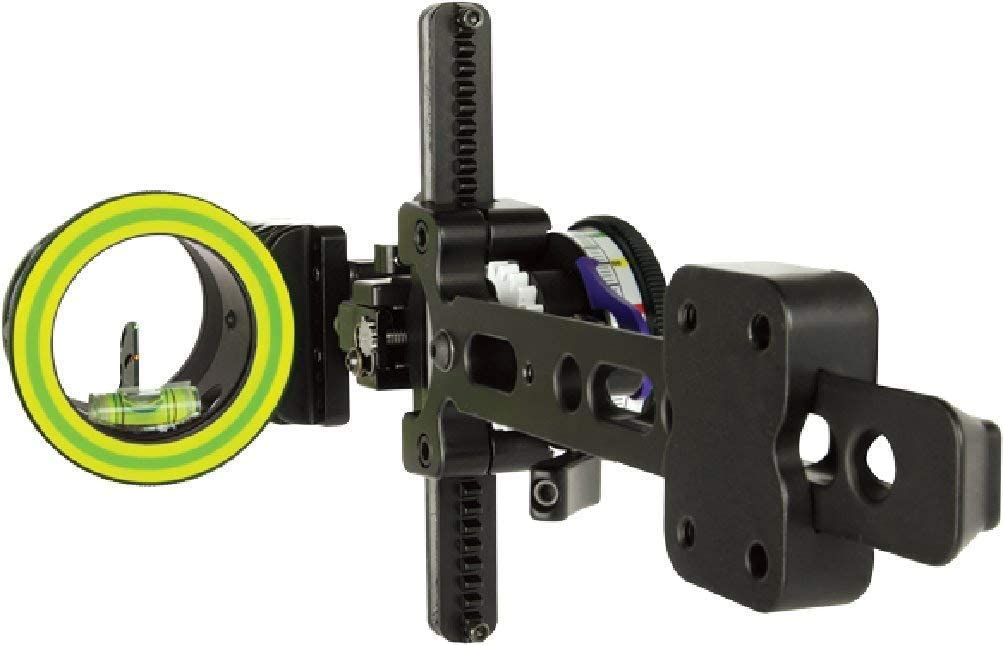 Spot Hogg is one of the most elite names in the world of bow sights, and they really earned it with the Fast Eddie XL. The XL has two pins, keeping you focused and ready for anything. You can make both micro and macro adjustments to the windage and elevation quietly and quickly.
The Fast Eddie XL features Multi-Ring Technology (MRT) that lets bow hunters adjust the peep diameter in relation to the housing. This sight has been optimized to be lightweight while retaining tons of strength. You can buy the Fast Eddie XL for around $300, making it pricey, but well worth it to bow hunters who want as many features as they can get.
As can be seen, there are many options for bow sights, and depending on what you want out of your bow sight, it can help you decide. Be sure to keep all of the considerations covered in this article in the back of your mind when searching for the best bow hunting sight, as it can be easy to feel overwhelmed. These sights are all huge improvements over the old longbows that used to be used, so there is no need to stress too much.