A duck hunting choke tube is used at the end of your muzzle to improve your performance and accuracy.  Chokes vary in constriction, giving you either a wider or narrower swarm of shot.  When it comes to duck hunting, you want a clean, humane kill which requires a choke that keeps your pellets narrow. Read on to discover our picks for the best duck hunting choke tubes.
When looking for choke tubes, there are a few qualities to consider. First, you want consistent shot patterns from the distance you prefer, typically either mid or long-range. Second, you want a choke tube that is made of strong, durable materials that will last you for years. 
Lastly, you may want to consider a choke tube that has some sort of recoil or barrel-jump reduction.  It is also important to note that there are different choke tubes for different gun models.  Make sure to purchase the tube that is made for your specific model, or there is no guarantee that it will fit.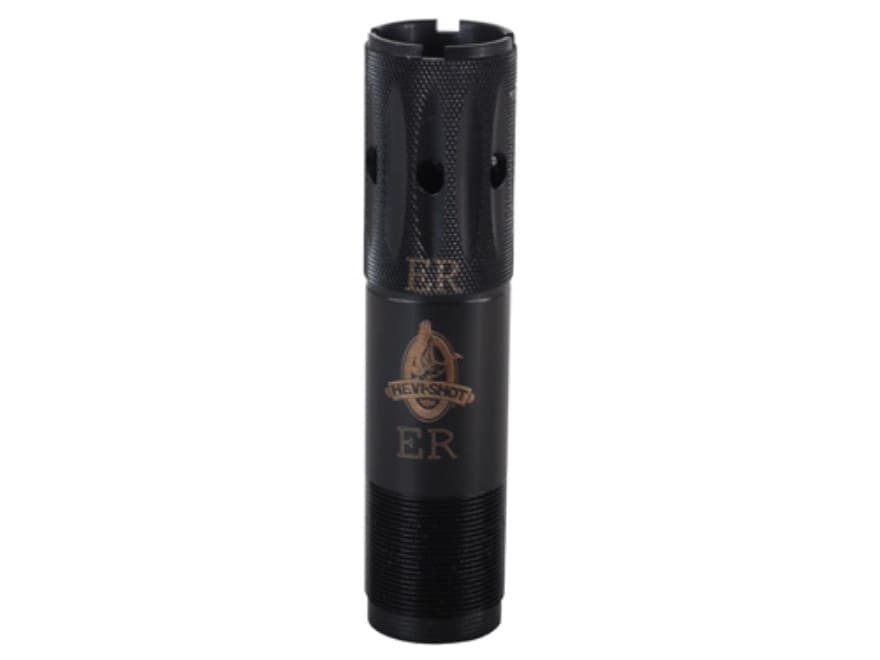 These waterfowl choke tubes from Hevi-Shot are a great place to start if you're looking for a waterfowl choke.  These chokes are made from aircraft-grade stainless steel, so they are both strong and durable. This choke increases the density of your shot pattern, allowing you to have successful kills. 
Internal axial rings keep your shot cloud right where you want it while also separating the shot from the wad.  The Hevi-Shot choke is easy to install and remove, even in wet weather, because of its knurled for-end. This choke also has porting to reduce muzzle jump and recoil. When purchasing, look for the appropriate range model to fit your weapon and habits appropriately.
Pros:
Aircraft-grade stainless steel
Internal axial rings to increase density of shot pattern
Easy to install and remove
Cons:
Some models don't fit gun appropriately
Next on our list is the Kick's High Flyer Choke Tube.  This tube comes with stellar customer reviews for a multitude of reasons.  First, this tube is designed with precision-cut diagonal slots and gas vents.  This design creates a reduced recoil of 25% and an increased pattern performance by 20%. 
Second, while the Kick's High Flyer Choke Tubes are designed for a steel shot, they perform equally as well with lead.
The conical and parallel design of these tubes also allows for reduced flyers. Installation is easy and does not require a wrench, although a final tightening with a choke tube wrench is recommended to prevent loosening while shooting.
Pros:
Diagonally ported
Reduces recoil by 25%
Increases pattern performance by 20%
Easy to install
Cons:
Some users had better luck at shorter ranges and not longer distances
Does not work as well with larger shot
The BlackMaxx Waterfowl Choke Tube from Carlson's is a choke that delivers consistence.  This choke tube is equipped to handle almost any type of shot: steel, Hevi-shot, lead, copper-plated, you name it. It is designed with elliptical ports that are meant to reduce recoil and increase pattern density at the same time. 
The BlackMaxx choke tubes are made of heat-treated stainless steel that gives it durability.  The corrosion-resistant black oxide finish keeps your choke safe from rust.  Wrench-free installation is also a plus for this choke tube as the extended, knurled surface allows for a good grip, even in wet conditions.
Pros:
Designed to handle many different types of shot
Reduces recoil and increases pattern density
Corrosion-resistant black oxide finish
Manufacturer's lifetime warranty
Cons:
P65 Warning
More accurate in mid-range bore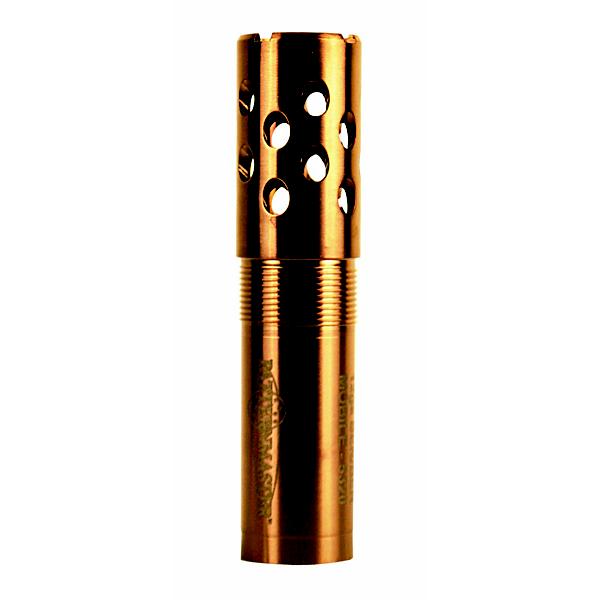 The Patternmaster Choke Tubes are another product rated highly by users.  The patented construction of these tubes is designed to grab and slow the wad.  This allows for tight and consistent patterns every time. 
This tube tests at 100% in 20" at 40 yards with 3" mag. 00 buckshot. If you are interested in a long-range choke tube, the barrel is ported with two more rows of ports to reduce barrel jump. 
This tube comes in 12 gauge only and has a matte black finish.
Pros:
Patented construction for consistency
Tight patterns every time
Two extra rows of ports to reduce barrel jump in long-range choke
Cons:
Tube can swell after prolonged use
One-year warranty only
The last on our list are the Carlson's Rooster XR Ported Choke Tubes.  These tubes are designed with triple shot technology that provides reduced pellet deformation, shortens shot strings, and keeps pellets in a tight pattern. This means that your shots will be accurate and consistent every single time. 
This tube is made from 17-4 stainless steel for strength and durability.  Lead, steel and Hevi-shot loads can be successfully used with these tubes as well. 
Different diameters are offered of the Rooster XR Ported Choke Tubes to coincide with early season or late season.  This allows you to deliver exceptional performance, no matter the time of year.
Pros:
Triple Shot Technology
Keeps pellets in tight formation
17-4 heat-treated stainless steel body
Early season or late season diameters
Cons:
Requires choke wrench for installation
Conclusion 
In the end, the duck hunting choke tubes that you choose should depend somewhat on personal preference.  Some chokes are best at shorter or middle ranges, while others excel in longer ranges.  Use your hunting habits to help make your decision. 
Either way, waterfowl choke tubes should keep your shot in a tighter formation, increasing your overall success rate.  Also now that you have your choke, consider upgrading your sights on your shotgun. This, in turn, will make you a happy hunter!